Keri Hilson is a popular name in the music industry across the globe for her popular music like "Knock You Down" and "The Way I Are". However, not many know her beyond her music career. This American songwriter, vocal arranger, singer, and actress was born on 5th December 1982 in a town the Decatur in Georgia. During her first years, she was actively involved in writing and acting as a background vocalist for renowned hip hop and R&B artists. Read more to find out about all Keri Hilson songs and her music career.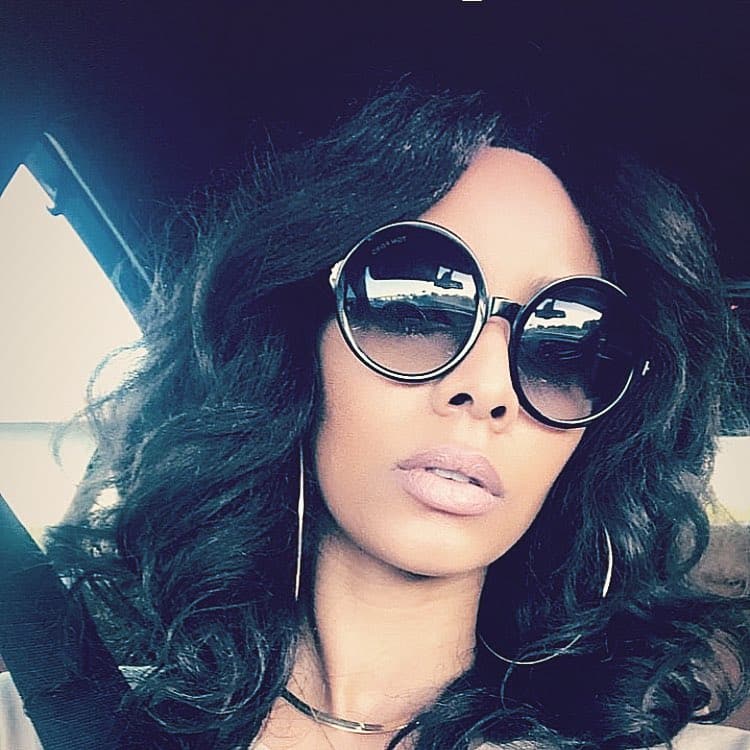 She joined Oxford College of Emory University in Georgia and continued writing for celebrity artists like Mary J. Blige, Britney Spears, among others. Keri Hilson songs are mostly R&B, pop, and hip hop, and they are inspired by her unique style and sound of music, enabling her to sing music of different genres. Her success in music dates back to when she was young, as she always wanted to pursue a career in music.
READ ALSO: Looks like there really is no bad blood between Prince Kaybee & TN
All Keri Hilson songs ranked
1. Keri Hilson Knock You Down
The song features Neyo & Kanye West. It was released on April 7th, 2009. It was nominated for the best awards including best rap collaboration award at the 52nd Grammy Awards.
READ ALSO: Best Timo Odv songs to listen to in 2020
2. Keri Hilson Turnin Me On
The song also features Lil Wayne, and it was released on December 19, 2008.
3. Pretty Girl Rock
The song was released on October 12, 2010 and was ranked by Hot 100 as No. 4 on 12th February 2011.
4. Number One
This Hilson song fearing R.Kelly was released on July 28, 2009, and it ranked on Hot 100 as No.8 on October 17, 2009.
5. One Night Stand
The song was released on March 8, 2011 and ranked No.19 on July 2, 2011, by Hot 100.
6. Keri Hilson Energy
This is her debut single released on May 27, 2008. It performed well in the market, and it got a gold certificate. It was ranked on Hot 100 as No.21 on October 4, 2008.
7. Breaking Point
The song is in her second album No Boys Allowed. It was released on 2010 with a Hot 100 ranking of No.44 on November 20, 2010
8. Keri Hilson I like
The song was released on December 11, 2009, and was ranked by Hot 100 as No 14.
9. How Does It Feel
She released the song in 2009.
10. Turn My Swag On
The song was released in December 2008.
11. Lose Control
The song was released in 2010.
12. Tell Him The Truth
The song was released in 2009.
13. Slow Dance
The song was penned while she was a guest on the British leg of Timberlake's FutureSex/LoveShow tour. It was later released on July 21, 2009.
14. Return The Favor
The song was released on October 7, 2008
FAQs
What is Keri Hilson's net worth?
Keri Hilson net worth is estimated to be 25 million dollars. Besides getting most of her wealth from her music career, she also doubles as an actress. In her music career, she made a fortune composing tunes for renowned artists and being the face of leading brands like 'Essence' and 'Camel Lights'.
READ ALSO: Top Mi Casa songs to listen to in 2019 - 2020
Does Keri Hilson still sing?
The celebrity singer has not released any songs for close to a decade, but she wrote on her Twitter that 'The Wait Is Over'. This signifies that she is finally making her long-awaited return with an album titled ' L.I.A.R.', which is an acronym for Love Is A Religion.
Who is Keri Hilson signed to?
In her youthful years, she was working with the producer Antony Dent, and by the age of 14, she signed a record deal with D'Signe. Then, she signed a record deal with Mosley Music Group of Zone 4 Interscope Records.
What race is Keri Hilson?
She is an American hailing from a middle-class African-American family where the mother operated a daycare center and the father served in the army as a developer.
To get more of her songs, you can download Keri Hilson songs mp3 songs and the latest Keri Hilson albums. You can as well stream here music live on YouTube. Keri Hilson songs are a great inspiration to many people, especially to the young generation, making her the most celebrated R&B and hip hop female artist.
READ ALSO: