Watching soapies is a norm that most South Africans have adapted. This has provided grounds for most shows to thrive. Imbewu: The Seed Teasers is one fascinating show that you ought to follow. Imbewu: The Seed Teasers will provide an insight into the occurrences in the oncoming episodes.

Who does not love a show that is filled with drama and the mood that is created when the darkest secrets are revealed? That is the gist that Imbewu: The Seed revolves around. You might want to catch a glimpse of Imbewu: The Seed cast throwing one another under the bus. Imbewu: The Seed Teasers highlight some of the profound instances.
Imbewu: The Seed Teasers for February 2020
These are the highlights of Imbewu: The Seed episodes for February 2020:
READ ALSO: 7de Laan Teasers - January 2020
Episode 471 - Monday, 3rd of February, 2020
Khemisi discovers the location of the bag. Sibongile commits to letting her friends know the identity of the man. Zethu is beginning to feel uncomfortable about her father's unpleasantly overpowering habits.
Episode 472 - Tuesday, 4th of February, 2020
The situation between Nkululeko and Zethu is getting more complicated as they are engaging in more fights. They also seem to be concerned about the fate of the priest. Khemisi takes advantage of MaNdlovu's situation to move in with Phakade. He claims that he intends to see MaNdlovu get better.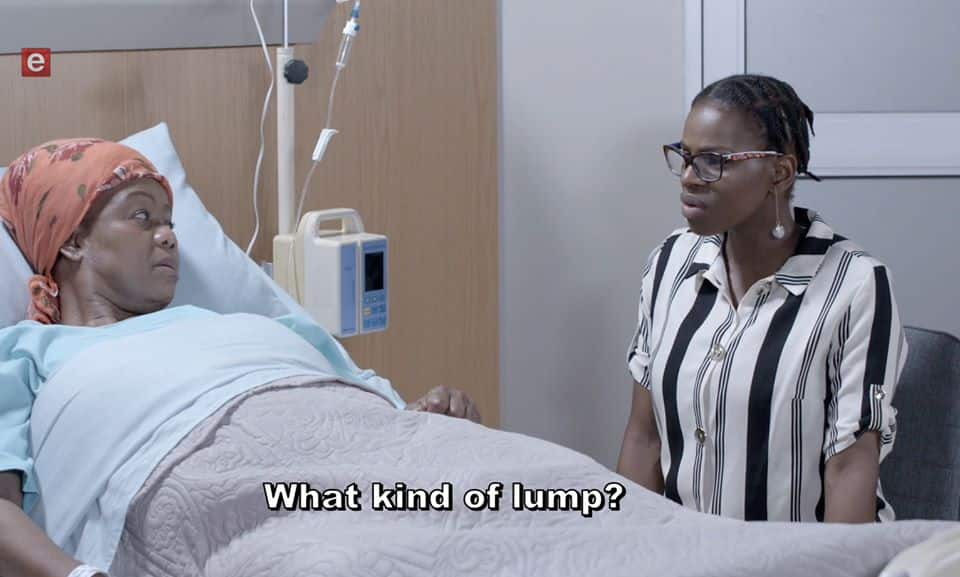 Episode 473 - Wednesday, 5th of February, 2020
The situation between Nkululeko and Zethu seems to worsen as Nkululeko is acting so cold towards the latter even at their place of work. Everyone is excited because Sibongile has finally made the move of bringing Emsamo over. Khemisi is beginning to get so comfortable that he goes ahead to give Phakade a hand in the garden.
Episode 474 - Thursday, 6th of February, 2020
Zethu is not willing to stay longer and engage in a conversation with Nkululeko. Will their situation go back to normal? MaNdlovu dreams of her dead husband. In the dream, her husband reveals something that will change the situation of the Bhengu family. Lindiwe cannot withstand the pressure that her financial situation is imposing on her.
Episode 475 - Friday, 7th of February, 2020
Ngcolosi stumbles upon Khemisi, and his intuition is not right about him. Zethu is beginning to realise his mistake regarding his relationship. He offers to help Nkululeko as a gesture of remorse. His actions play a crucial role in mending their union. Lindiwe's secret comes out as Sibongile realises that she has a baby.
Episode 476 - Monday, 10th of February, 2020
More people are beginning to get suspicious of Khemisi. Could this be a call for alarm? The women come out to meet Themba. As this happens, Lindiwe goes into hiding. Meanwhile, Zethu and Nkululeko are doing their best to fix their differences.
Episode 477 - Tuesday, 11th of February, 2020
Nkululeko finds out about the talent show at Emsamo. He is shocked to find out that the office will be attending the show and yet he has not been invited. MaCingwane is thinking of warning MaNdlovu about the impending danger. Lindiwe is about to make a revelation that will shock Nomusa.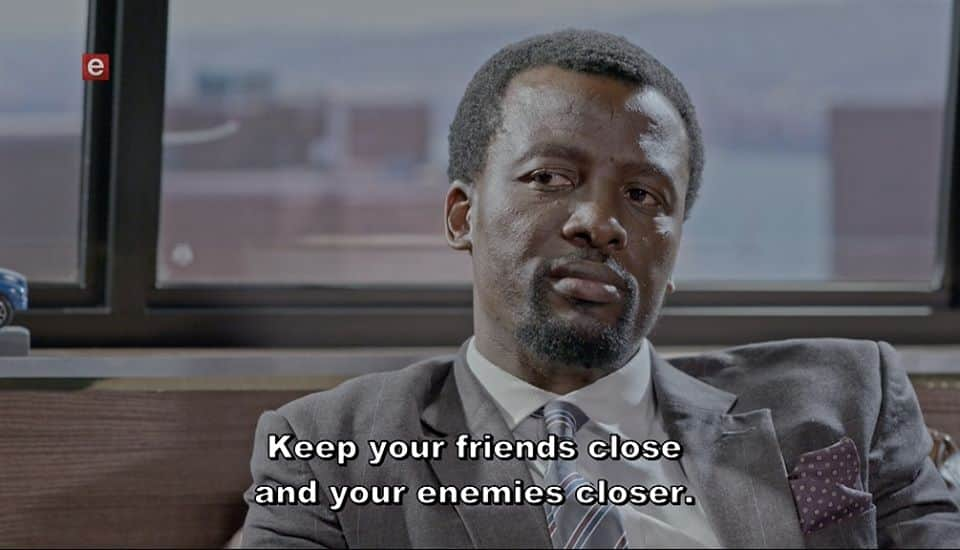 Episode 478 - Wednesday, 12th of February, 2020
At the talent show, an unexpected performance leaves most people wowed. Lindiwe opens up to Sibongile about her decision regarding dating Themba. MaNdlovu goes back to Phakade's home.
Episode 479 - Thursday, 13th of February, 2020
MaNdlovu is beginning to get comfortable at Phakade's house. She has no idea that Khemisi also moved into the same house. Sibongile is not answering her phone. Nkululeko and Zethu are living their best life as their union is getting stronger.
Episode 480 - Friday, 14th of February, 2020
Phakade engages in a conversation with MaNdlovu regarding Khemisi. Will MaNdlovu inform her about her speculations? Lindiwe expresses her frustrations regarding Themba mistreating her to Nomusa. Nomusa believes everything that she says. The two lovebirds get into something that might change their future.
Episode 481 - Monday, 17th of February, 2020
Ngcolosi and Phakade join forces in asking Khemisi to vacate the house. Sibongile is so disappointed with Lindiwe because of how she chose to conceal the truth. Nkululeko and Zethu agree to keep their relationship low key.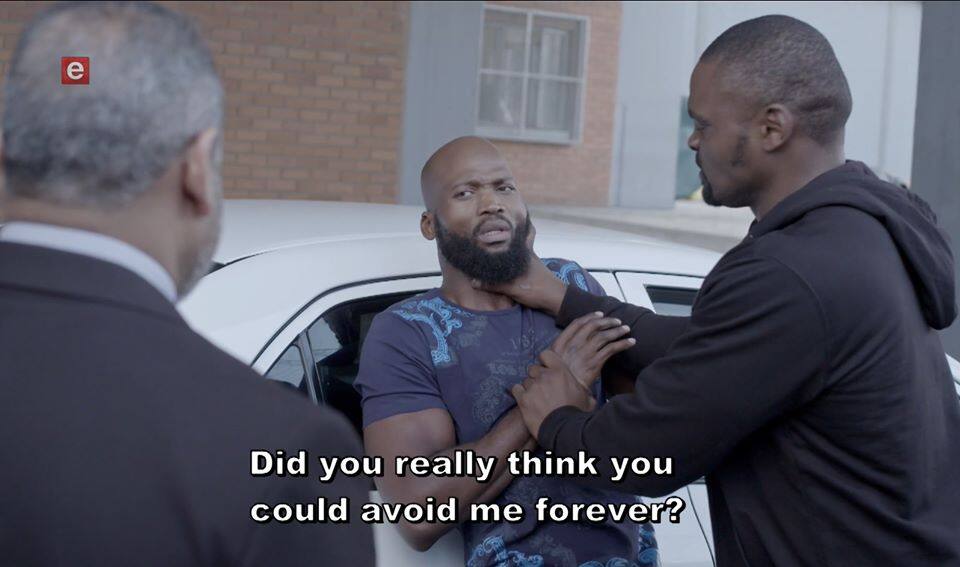 Episode 482 - Tuesday, 18th of February, 2020
Khemisi promises to leave even though he does not own up to his words. Themba approaches Sibongile and asks him to help get his child. Lindiwe is stopping that from happening. Nkululeko and Zethu cannot get enough of each other. Will they manage to keep their relationship a secret?
Episode 483 - Wednesday, 19th of February, 2020
Zethu and Nkululeko do not pay attention to Phunyuka and the relentless calls that he is making. MaNdlovu pretends to wear a happy face. Sibongile is in an awkward position as she is about to put her friendship with Lindiwe at risk.
Episode 484 - Thursday, 20th of February, 2020
Phunyuka seems to be releasing his frustrations on Nkululeko. At the same time, Zethu is beginning to get concerned about the situation between her lover and her father. MaNdlovu arranges for a meeting with Khemisi, and she threatens him. Sibongile helps a loved one, and in the process, she hurts a friend.
Episode 485 - Friday, 21st of February, 2020
Khemisi is threatening to reveal some of the darkest secrets if he is forced to leave. Sibongile and Nomsa decide to lock up Lindwe and Themba in a room so that they can fix their differences. Phunyuka opens up to Nomfundo concerning Zethu.
Episode 486 - Monday, 24th of February, 2020
Zethu requests Nkululeko to fix the issues with her father. Phakade realises that people are acting strangely. Lindiwe realises that Sibongile has the photo. How will she react to this?
Episode 487 - Tuesday, 25th of February, 2020
Phakade does not open up about having the box. Instead, he hides it. Sibongile discloses Lindiwe's financial situation to Themba. Zethu tells Nomfundo that she is dating and Phunyuka is relieved.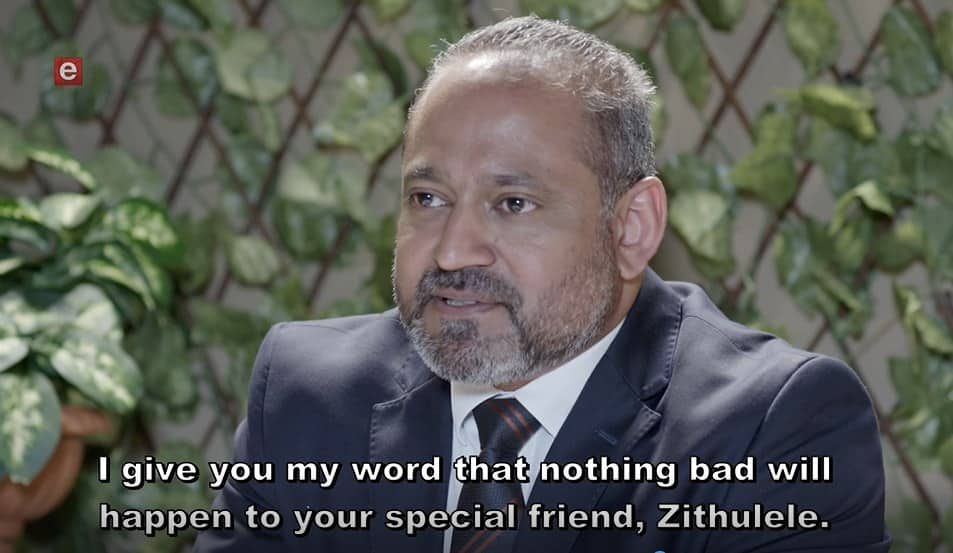 Episode 488 - Wednesday, 26th of February, 2020
Nkululeko opens up to Ngcolosi about his relationship with Zethu. Someone is allegedly missing. Themba could be plotting to steal Lindiwe's baby.
Episode 489 - Thursday, 27th of February, 2020
MaCingwane asks people to be calm. Ngcolosi reminds Nkululeko of Nganono. He does not support Nkululeko's relationship. Themba shows up at Lindiwe's house and what he sees leaves him in shock.
Episode 490 - Friday, 28th of February, 2020
The hidden box is beginning to stink, and KaMadonsela advises Phakade to dispose it off. Phunyuka is starting to suspect something and predicts that a bad thing will happen. Lindiwe ascertains that Themba wants to fix their relationship.
Imbewu: The Seed Teasers are nothing compared to the gist in the show. Be sure to catch the soapie on weekdays at 21h30 on e.tv or on eExtra at 22h15.
READ ALSO:
Generations: The Legacy Teasers: February 2020
Isibaya Teasers: January 2020
Uzalo actors with their spouses and kids