Celeste Khumalo is undoubtedly one of South Africa's top talented actresses. She may also be known as a model as she has graced the cover of a magazine and featured in several commercials. Currently starring in Generations, she must be a household name. We have her biography, Instagram, and news on her engagement all here for you.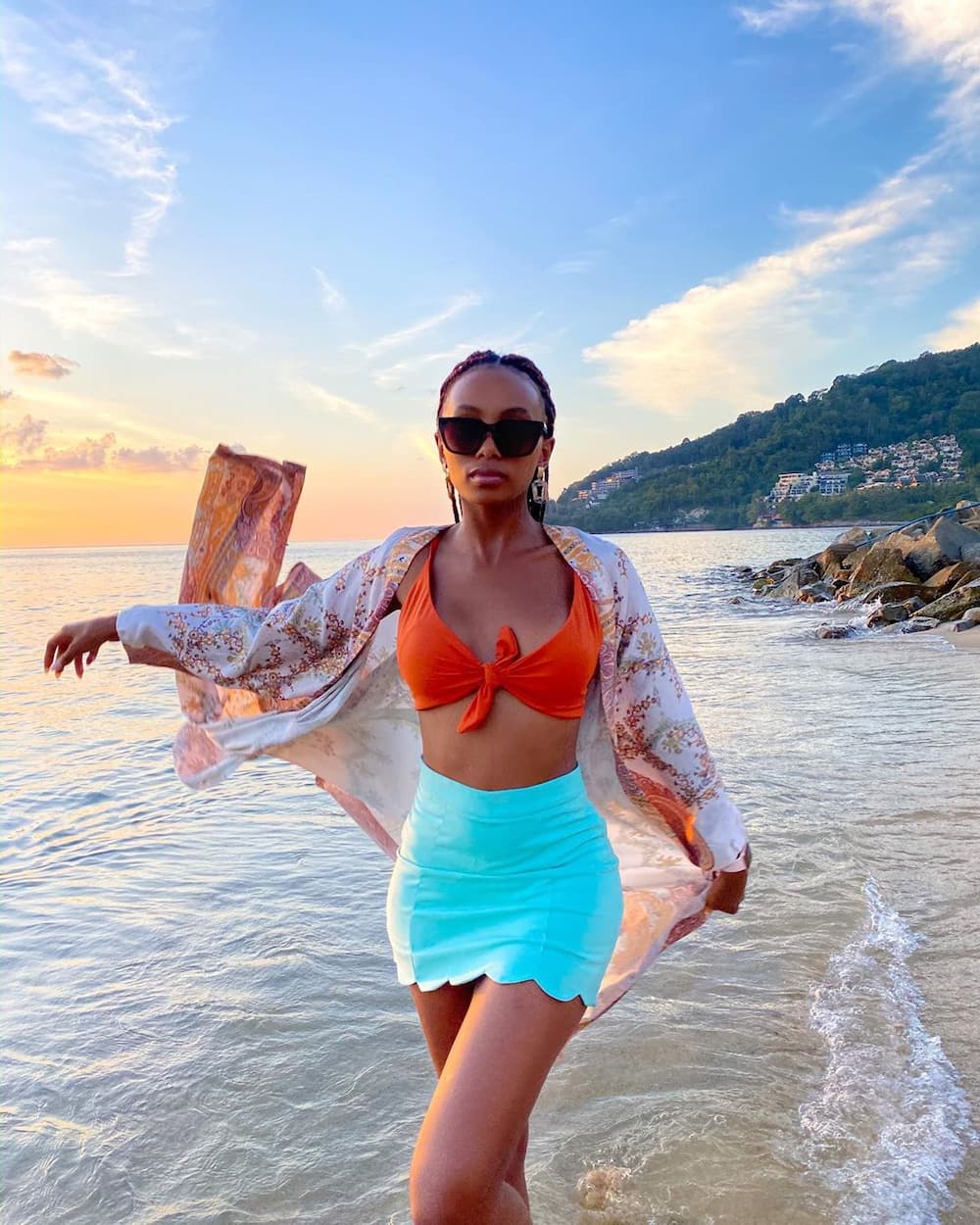 Celeste Khumalo is a beautiful and talented South African actress and former Miss South Africa winner. She is the face of brands such as Ponds and Woolworths and has served in numerous commercials for companies such as Yogetta, Mango airlines, Coke, and Environ. She has recently landed a role in the top soapie Generations: The Legacy and several people had a lot to say about this. Continue reading to find out.
READ ALSO: 10 South African male models who are world-class
Celeste Khumalo profile
Full name: Celeste Khumalo
Celeste Khumalo age: 27 years
Date of birth: 16th November 1992
Birthplace: Johannesburg, South Africa
Sister: Kutloano G Khumalo
Mother: Nomsa Khumalo
Profession: Actress, Entrepreneur, and Model
Alma mater: Varsity College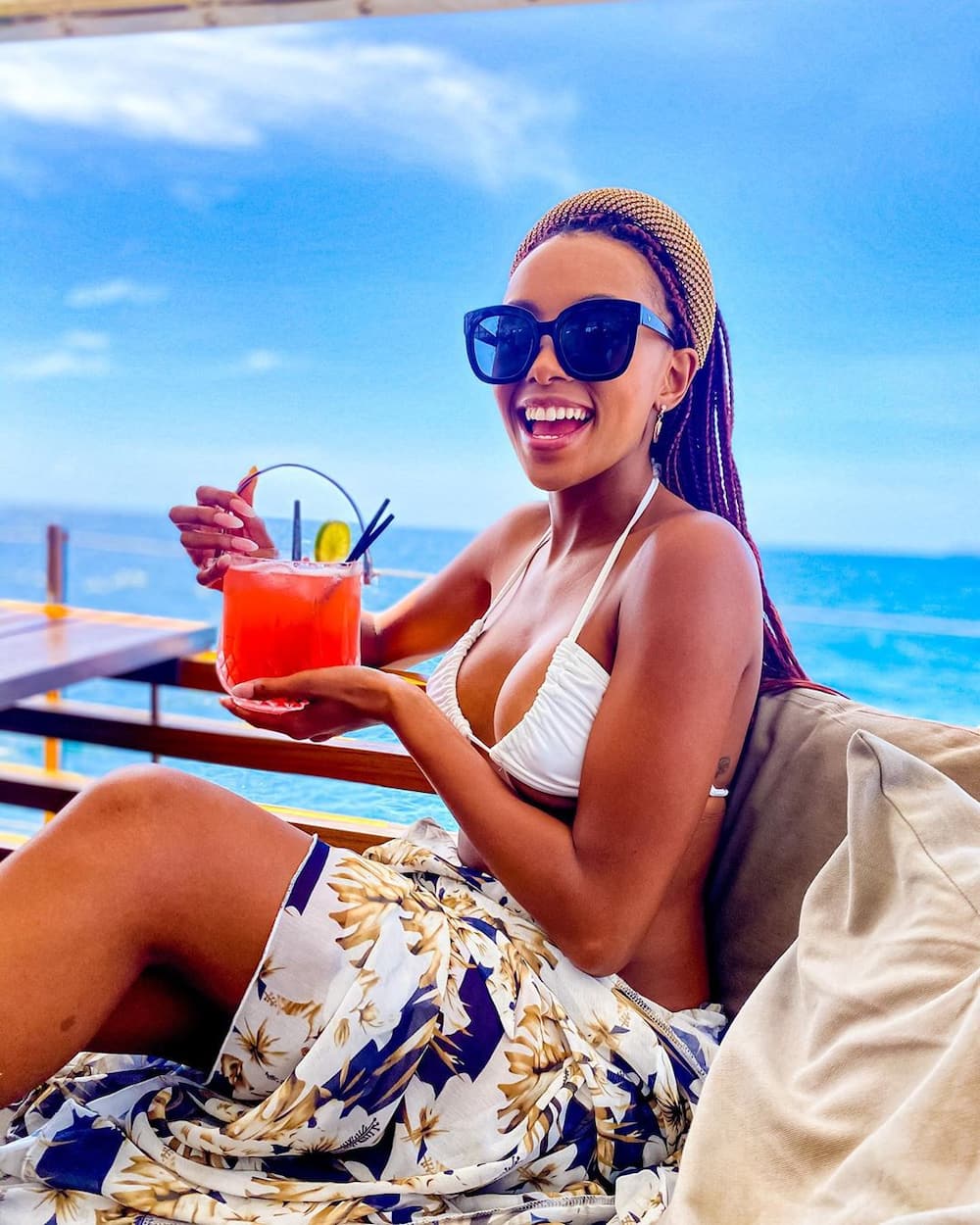 READ ALSO: 27 short bob hairstyles for black women trending in 2020
Celeste Khumalo early life
Before becoming a talented actress and entrepreneur, Celeste was trying to pave her path. The first step she took was participating in a beauty pageant where she was crowned Miss South Africa Teen 2011. This gained her attention from all over the nation. In the same year, she got signed to Alushi Model Management.
In 2014, Celeste bagged her Bachelor's degree from Varsity College. There she pursued a Bachelor of Arts in Corporate Communication. Later on within the year, she would be signed to Base Model Agency.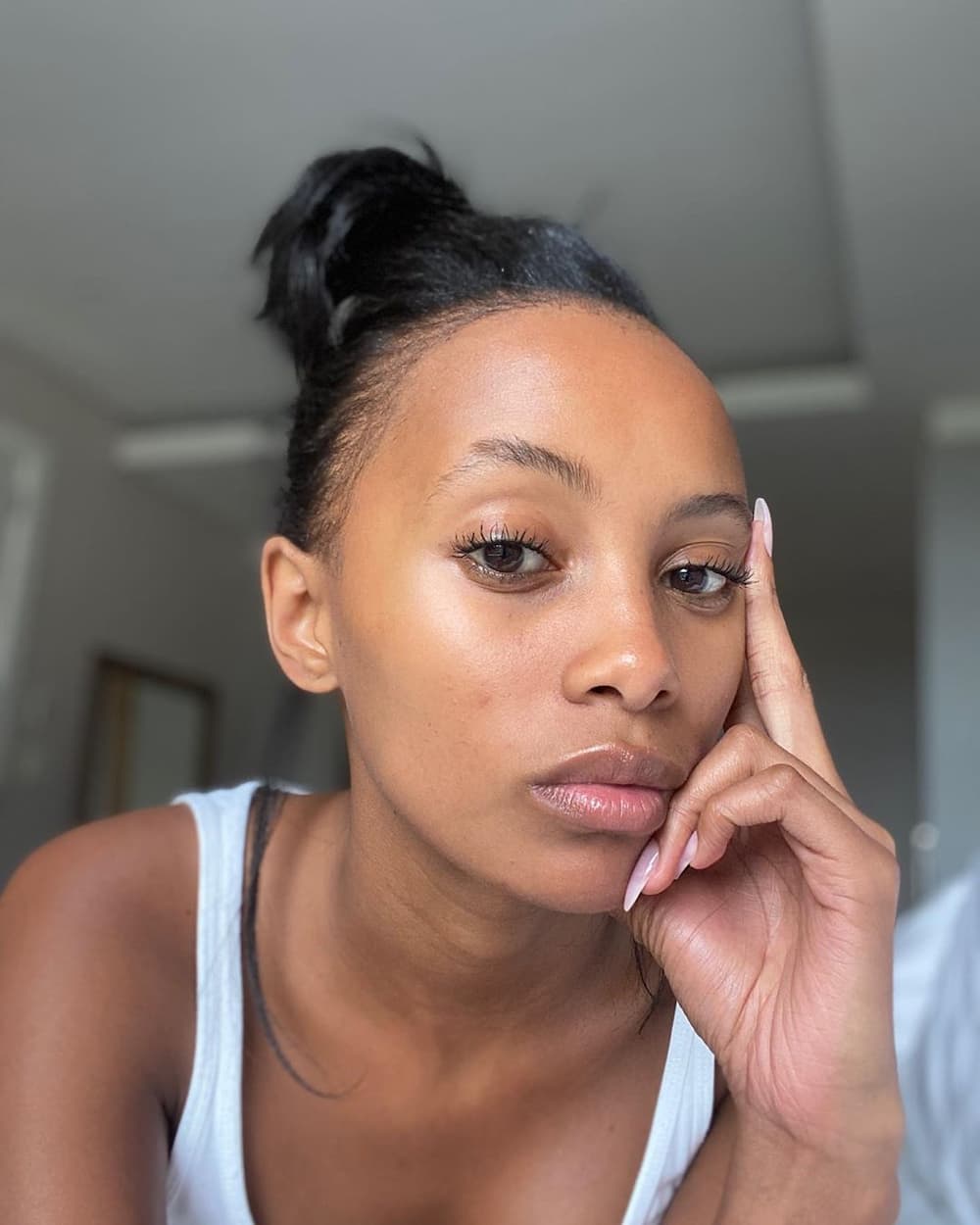 READ ALSO: Buyelekhaya Dalindyebo bio, age, children, wife, parents, release from jail, profile
Celeste professional career
The talented lady has held several career titles and positions throughout the years, and she does not seem to be coming to a halt any time soon. Her positions include:
January 2011 – December 2011: Producer Promoter at Kreate South Africa.
December 2011 – December 2012: Miss South African Teen, Sun International.
September 2011 – Present: Model at Alushi Model Management.
October 2012 – December 2012: News Reader at Tshwane TV.
March 2014 – Present: Model of Base Model Agency.
January 2013 – September 2013: Wings Team Member at Red Bull.
July 2014 – Present: Director at Echelon Reach (Pty) Limited.
March 2015 – Present: Owner of Republic Nails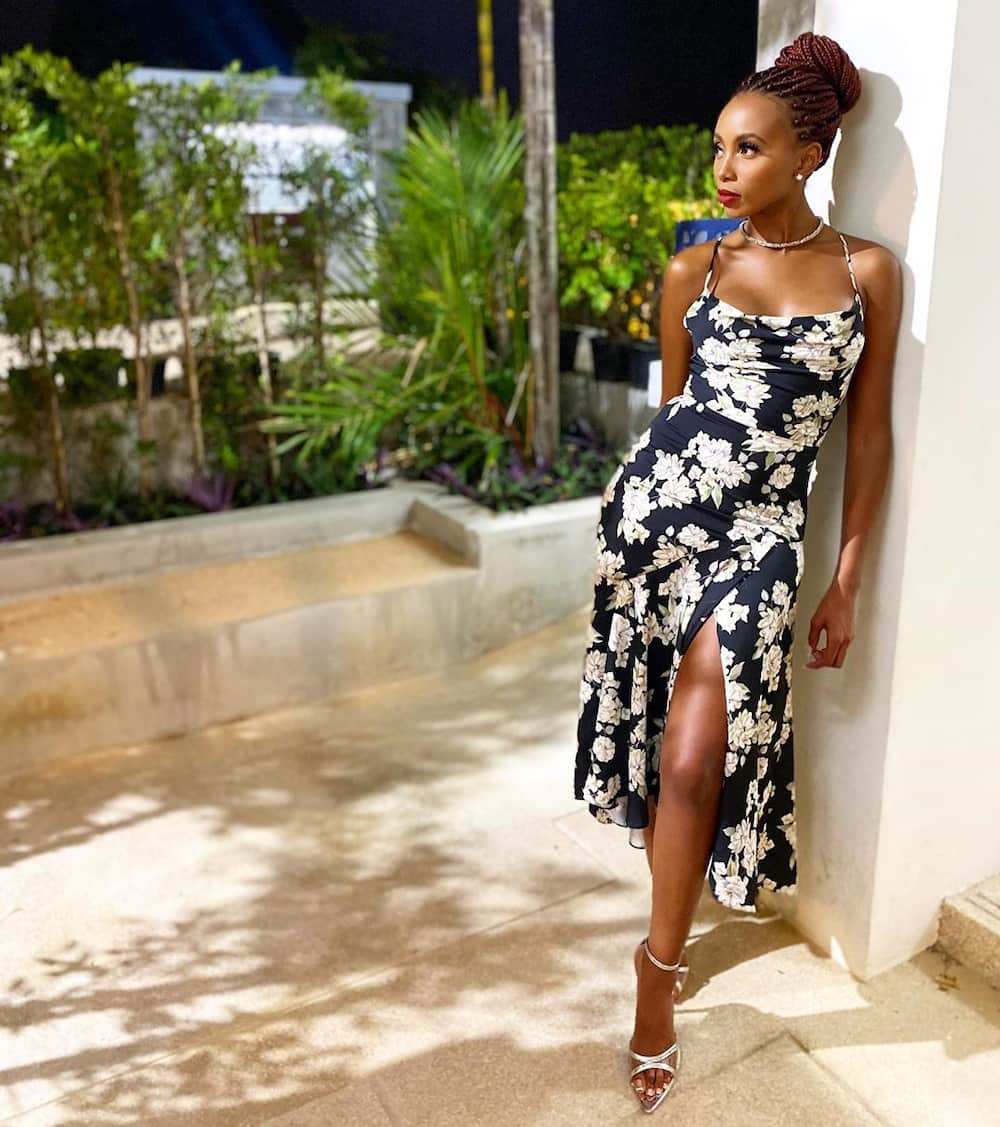 Acting roles
Linda was played by Celeste Khumalo on The Queen. It was back in 2016. During an interview, she said at first the fans didn't like her, but she found a way to their hearts. Some viewers of the show even wonder why her character's role, Linda, was cut shot when she died on the show.
After this role, she landed herself a spot on The Girl from St Agnes, an original drama series that aired on Showmax. She is currently signed to MLA Agency, which is an acting agency.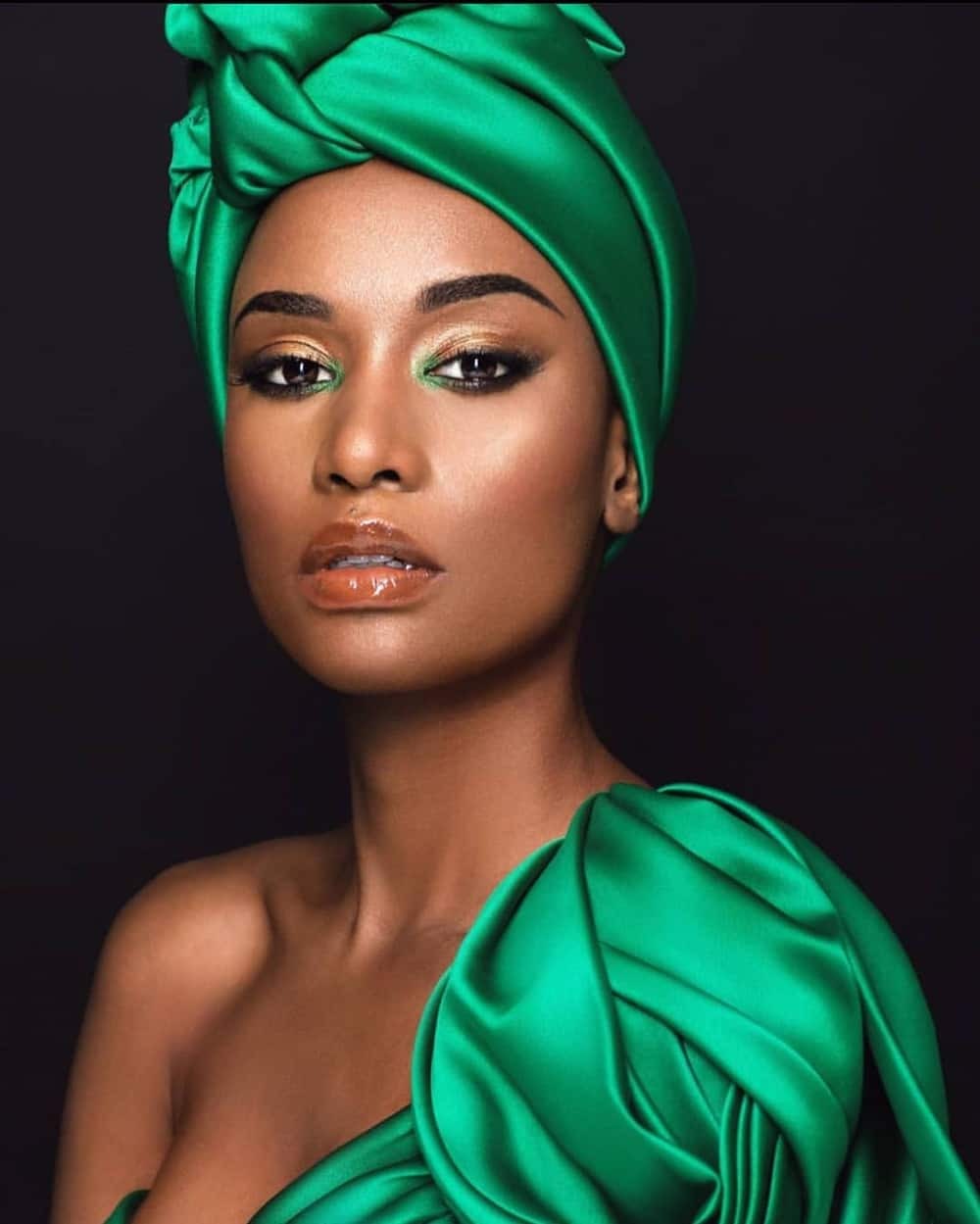 Bulelwa, the lawyer
In 2019, she auditioned for the role of Bulelwa on the famous South African soap opera, Generations: The Legacy. She does admit that is was hard as the competition was rather stiff. Nonetheless, she accepted the challenge and landed the role.
Celeste Khumalo Generations role came under fire from people who had quite a lot to say about her. Her critics stated that she only landed the role based on her looks and her modelling career and not her talent.
She addressed these allegations during an interview where she said that it is high time that people let such notions go. She does not walk into auditions and announces that she was once Miss South Africa Teen, instead she goes in because she has read the brief and believes in herself and her capabilities. Her talent and determination is evident.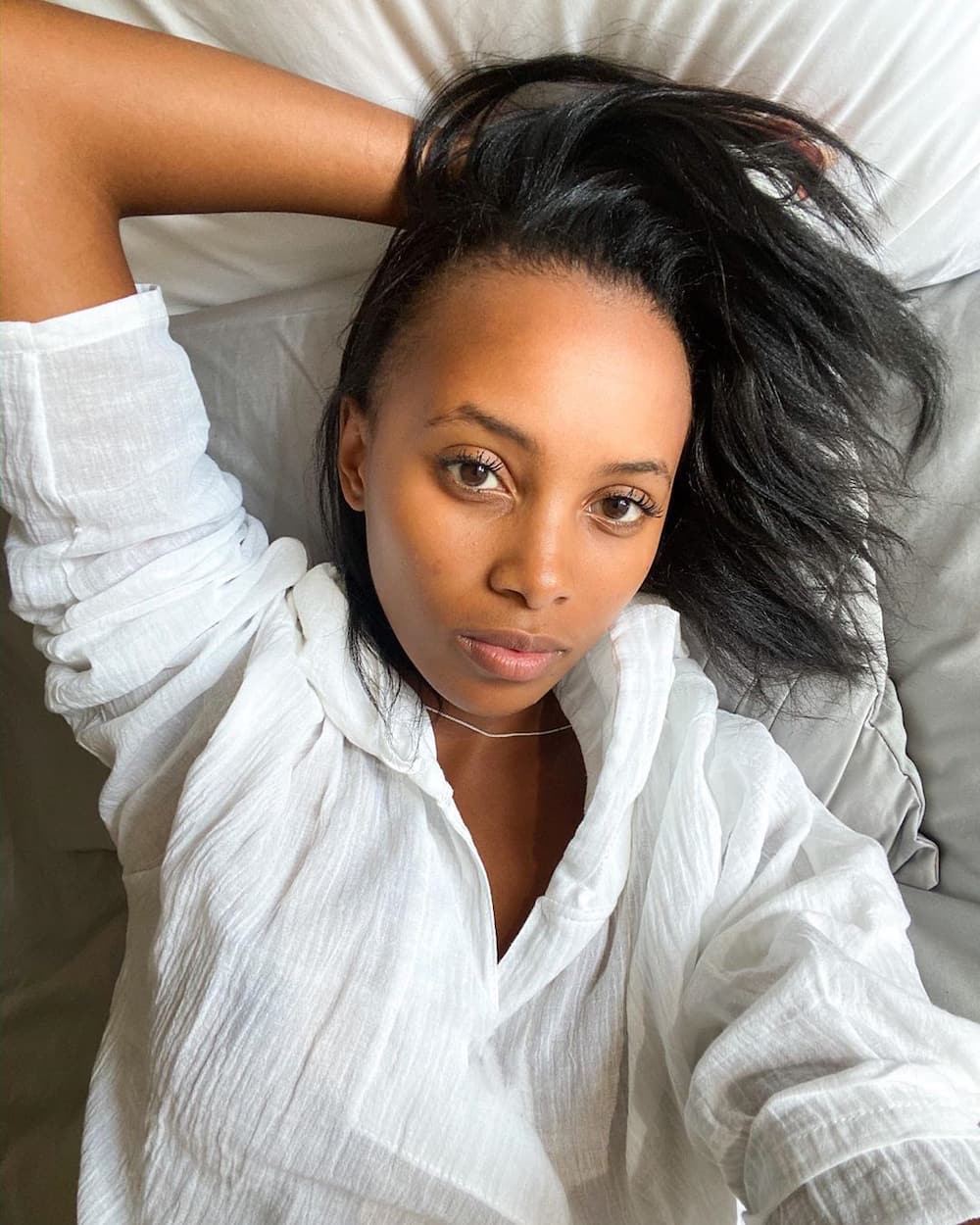 READ ALSO: List of hottest South African actresses with pictures
Celeste Khumalo personal life
Celeste has been known to keep her private life very private, which leaves room for several rumours and speculation. The first is about Celeste Khumalo and Euphonik. In mid-2015, various blogs stated that popular club DJ, Euphonik was allegedly dating Celeste. The DJ was quick to respond with top banter implying that the allegations were absolutely false.
Is Celeste Khumalo married? Is Celeste Khumalo engaged? Well, the topic of the actress's marriage is another debate fueled by speculations yet again. She stated that she prefers to keep her relationship private, as fame can affect it. She has also decided to hide her boyfriend from the limelight, refusing to post him on social media. Of course, this made her fans go wild when she accidentally posted a short clip with glimpses of her man during a trip to Bali with her friends. No news so far is available on Celeste Khumalo marriage, but we assure you that we will serve the news as soon as it comes.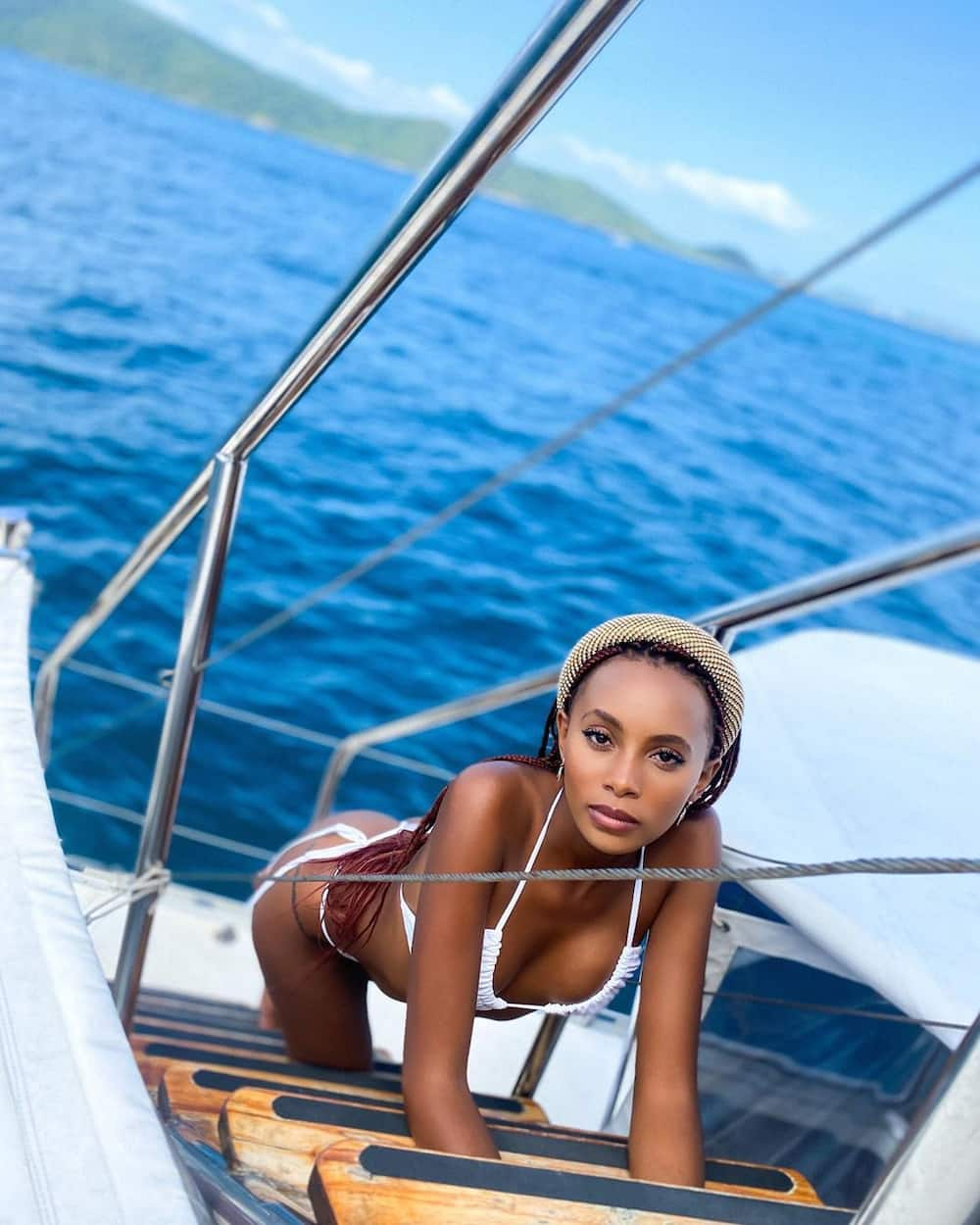 Celeste Khumalo social media
Celeste is very active on her social media accounts, which is expected from such a huge brand as herself. You can follow her on:
Celeste Khumalo Instagram: @celestekhu
Celeste Khumalo Facebook: @Celestekhu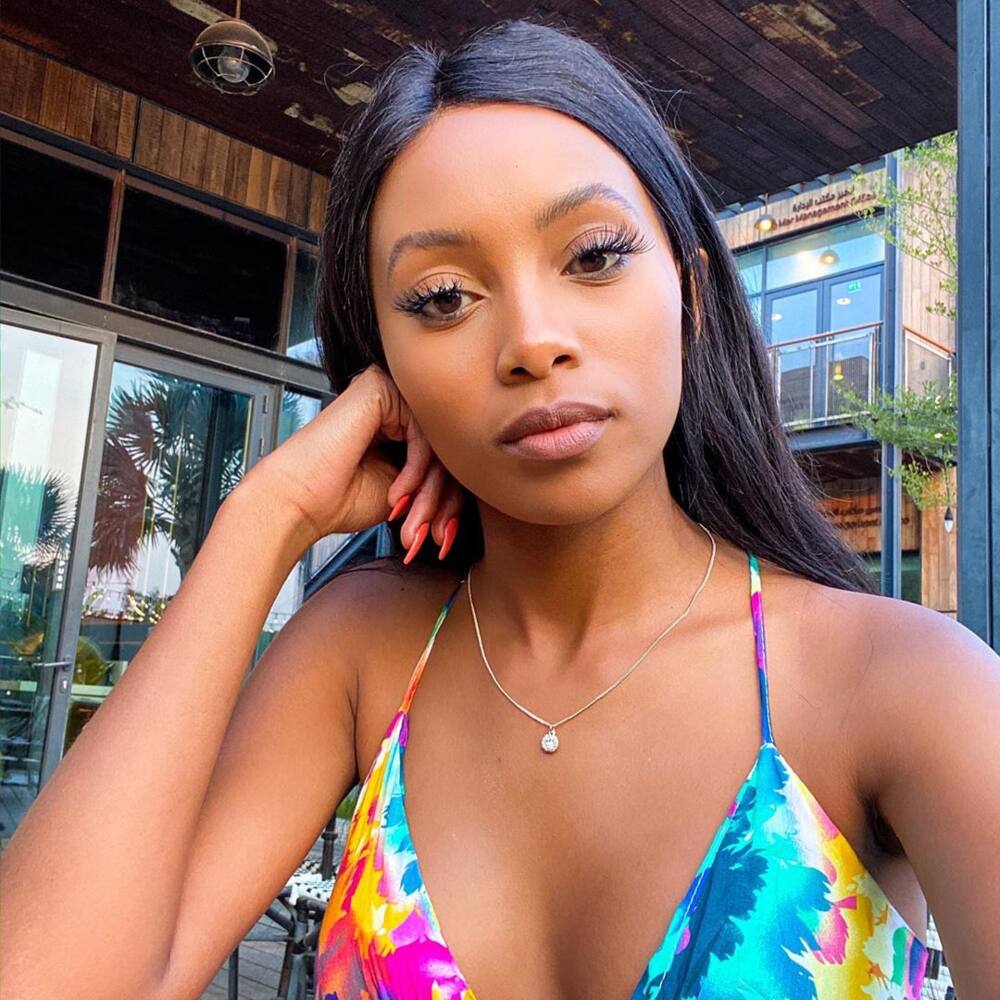 Celeste Khumalo is beyond determined in her career and life. Her strides are effortless, and she holds her head high. No doubts that she is a role model for numerous South African girls out there. We wish her all the best as she progresses in her career. In the meantime, enjoy her play as the no-nonsense lawyer, Bulelwa, on Generations: The Legacy.
READ ALSO:
List of primary schools in Durban
Cathy Mohlahlana bio, age, family, education, qualifications, stunning pictures, contact details, Instagram
How does Standard Bank instant money transfer work