Imagine someone who sets out to do something that he is passionate about, and it ends up being his lifestyle and, in turn, becomes the one trait that describes his. Anthony Grant has had an interestingly successful journey in basketball. Would you love to know more about him and his journey in the sport?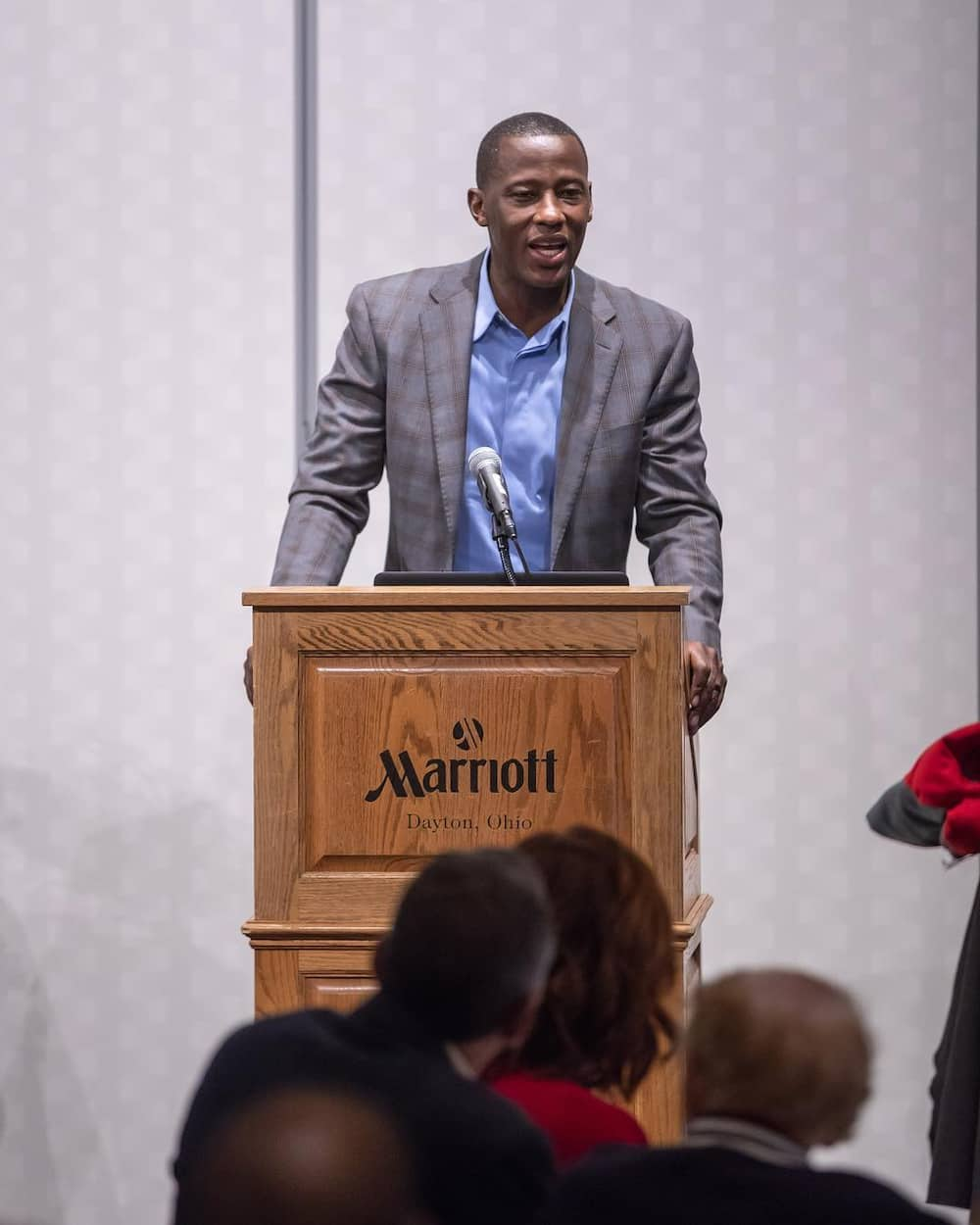 His name must have popped up whenever news about American university basketball is featured. This is so because of the teams that he has trained and the success that the teams register. What lucky charm does Anthony Grant have? Maybe his biography might highlight some of the interesting details that might make us understand him better.
Anthony Grant biography
These are the details about the successful American basketball coach that will help you know him better:
READ ALSO: Michael Jordan opens medical clinic for the less privileged
Anthony Grant age
Anthony Duvale Grant was born on 15th April 1966. As of date, he is fifty-three years old.
Anthony Grant family
Grant takes pride in the support that he has gotten from his family throughout his journey. These are the details of the people that he confidently believes in:
Anthony Grant wife
The player is married to Christina Harrell. Christina has greatly supported her husband as she often attends his games.
Anthony Grant children
Anthony and Christina are parents to four adorable kids: Makai Grant, Preston Grant, Jayda Daniella Grant, and Anthony Grant Jr.
Anthony Grant education
The sportsman is an alumnus of Miami Senior High School. Upon graduating from the school, Grant joined the University of Dayton.
Anthony Grant career
Playing for the University of Dayton
His basketball career dates back at Miami Senior High School where he groomed his skills in basketball. After completing his high school, he was crowned the Player of the Year. He also attained a position in the 'All City' first team. In 1983, he joined the University of Dayton basket team where he sharpened his skills. As a sophomore, Anthony showed great prospects of being an asset in the team as he had an average of 10.7 points for every game.
His exemplary performance landed him the post of the team's captain during his senior year. He was also recognised as the team's MVP. His performance in helping the team in scoring and rebounding landed him the Sharpenter Memorial Rebounding Award.
Anthony Grant Dayton career as a basket player came to an end in 1987. By then, he had made 105 appearances and had an average of 6.7 rebounds and 11.6 points.
Anthony Grant teams coached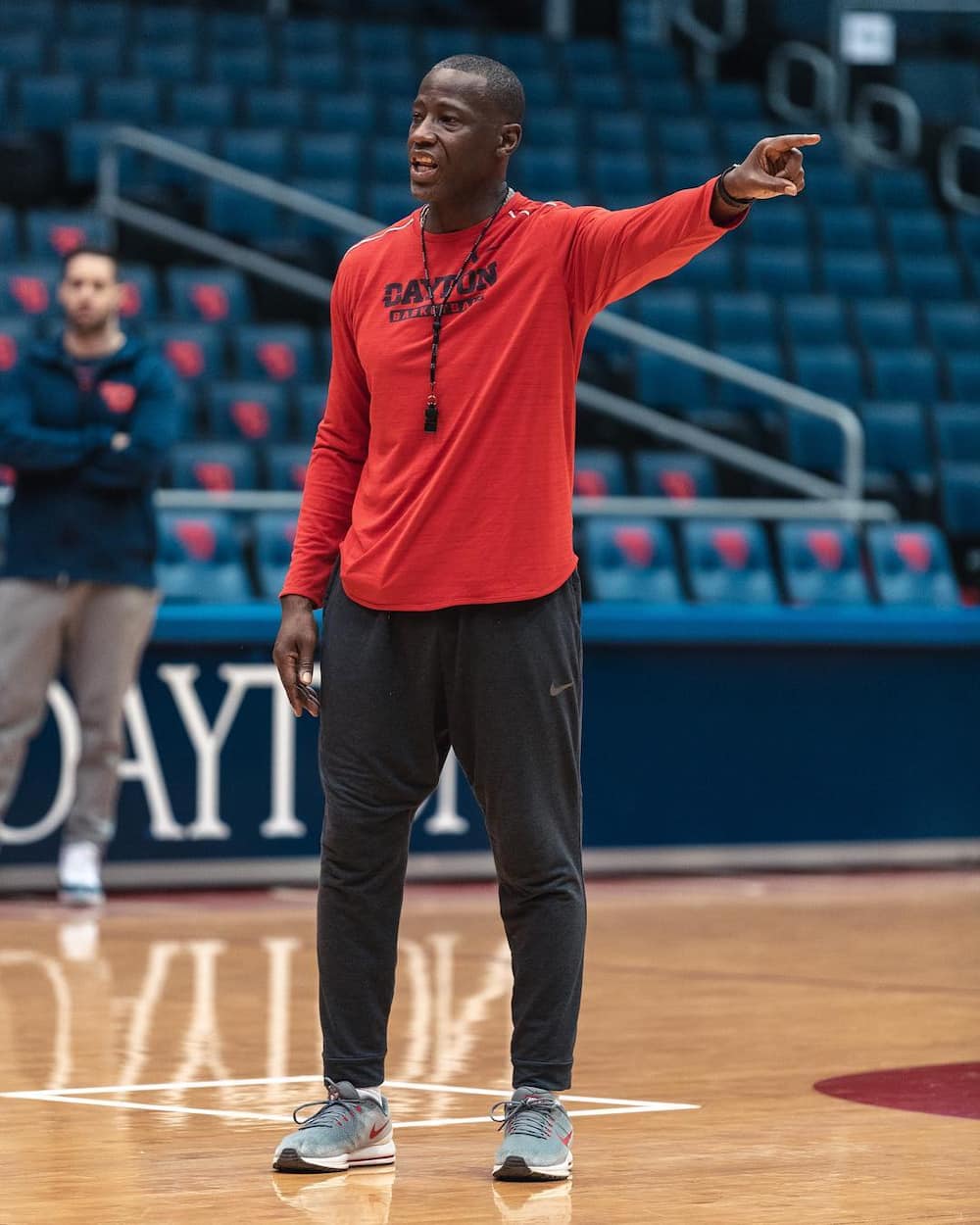 After a successful career as a basket player, Anthony landed a job as an assistant coach and a teacher of Mathematics at Miami Senior High School. This position opened doors for a successful coaching career. These are the other Anthony Grant teams coached:
University of Florida
A couple of months after working with Miami Senior High School, Anthony landed an opportunity as an assistant coach at the University of Florida. He served alongside Billy Donovan who was the team's coach. His efforts proved to be fruition as the University of Florida men's basketball team made it to the National Championship game for the first time in history. Even though it lost, getting to this level was a milestone worth celebrating.
Anthony played a crucial role in helping the team make it to the Southeastern Conference Tournament in 2005 and 2006 and the NCAA title that was held in 2005.
Virginia Commonwealth University
After a decade of serving as the assistant coach for the University of Florida men's basketball team, Anthony landed an opportunity to serve as the head coach for VCU. He diligently served this position for three years and registered a record of 76-25. During this time, his team also got two invites to the NCAA and one to the NIT.
Alabama
Grant's exemplary performance as the assistant coach of the University of Florida basketball team and head coach of the VCU basketball team captured the attention of the University of Alabama. The university made advances, and in 2009, he became the head coach of the University of Alabama basketball team. The team made milestones during his coaching tenure as it made to the NIT finals. After his departure, the team has not made any noticeable achievements.
NBA
In June 2015, Anthony Grant got the chance to be the assistant coach of Oklahoma City Thunder, a professional basketball team. This chance reunited him with Billy Donovan, who was the team's head coach.
Dayton basketball head coach
In March 2017, Anthony Grant was hired to be the head coach of the University of Dayton basketball team, Dayton Flyers. This was after Archie Miller, who had served this position, left for Indiana University. For more than two years now, he has successfully served as Dayton Flyers coach, and the team has registered a noticeable series of wins. Their most recent success was a 78-76 win against St. Louis. The match took place on 17th January 2020 at the Chaifetz Arena.
It goes without question that Anthony Grant is a basketball legend who has redefined the sport. His achievements and success are greatly attributed to the support that he gets from his family. His passion for the game also goes a long way.
READ ALSO:
Siya Kolisi watches basketball game and meets the Brooklyn Nets
Floyd Mayweather finally gets knocked down in a charity basketball game
Michael Jordan opens medical clinic for the less privileged