10 easy tips: how to remove blackheads
Blackheads can cause a lot of discomfort to anyone as they appear on the nose, chin, face, or anywhere else on the skin. Usually, they occur when the dead skin and oil that clog the pore come into contact with air. This is why they should not be seen as a severe health issue. So, when this happens, what do you do? Find out how to remove blackheads as it is essential.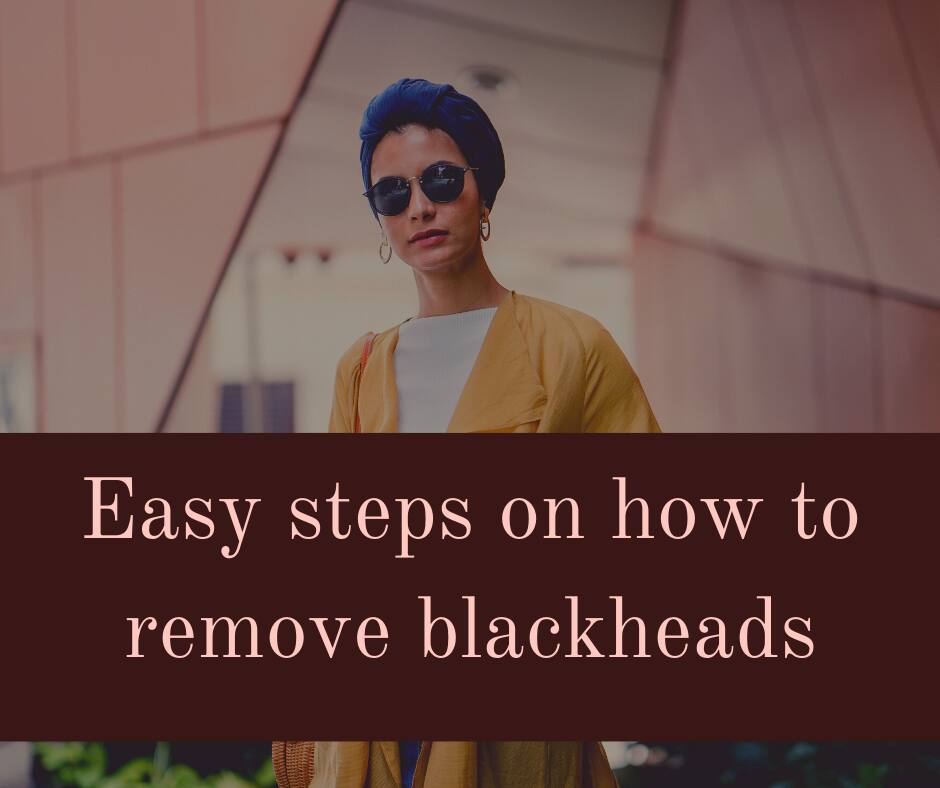 Commonly referred to as mild acne, blackheads are little bumps that appear on the skin due to clogged hair follicles. The surface of these small bumps is usually black or dark in colour, hence the name blackhead. The black colour may be attributed to dead cells, bacteria, or skin reactions and not necessarily dirt. Individuals with oily skin are more prone to this, although anyone can be susceptible to them. This article suggests simple steps to follow on how to remove blackheads from your nose, face, or wherever you have them on your skin.
How do you get rid of blackheads on your nose?
The exciting thing is that, no matter how much of blackheads you have on your skin, there are some steps that you can take to get rid of them without necessarily having to spend so much money. However, you should also bear in mind that certain factors can influence the best plan of action that you will consider. Thus, any of the points discussed below should help in blackhead removal.
READ ALSO: Advantages and disadvantages of free health care
1. Keep your face and skin clean
Washing your face, at least, twice daily will help keep it blemish-free. When you do this, you remove dirt or bacterial deposits that may clog your pores. Once your pores are devoid of clogs, it means blackheads become challenging to develop. After workout or exercise, it is advisable to take a shower and wash off sweats and specks of dirt, thus keeping your skin clean and minimising the chances of this mild acne formation.
While clean skin is essential, you must also be careful not to over wash or scrub your skin because excessive dryness of the skin may encourage skin oil secretion and subsequently usher in the formation of blackheads.
2. Use quality skincare products
As you use different cosmetics, be careful about the ones you use on your skin. Remember, blackheads occur most times as a result of a cosmetic nuisance. Use jelly-like products that are mild on the skin, and at the same time, avoid heavy cosmetics because ingredients used in making them can be too overpowering on your skin, thereby sipping into the pore spaces after some time.
You should also ensure that you take off your make up before sleeping either by washing or using facial wipes. At least, this gives your skin access to fresh air and keeps blackheads at bay.
3. Use a retinoid cream
An important thing that retinoids help to achieve is to reduce the stickiness of the cells that clog pores. Then, they speed up how your skin turns over and regenerates. As the right regimen transforms your skin, it also helps in keeping blackheads at bay in the process.
4. Use charcoal masks
Among others, charcoal is a great detoxifier. What it does is to go into the pores and draw out whatever specks of dirt and other impurities that may be resident there. Interestingly, you can buy a charcoal mask, or you go for activated charcoal pills at a drugstore. If you get the pills, all you have to do is open them and make a mask of it with a tea tree oil, honey, bentonite clay or plain water.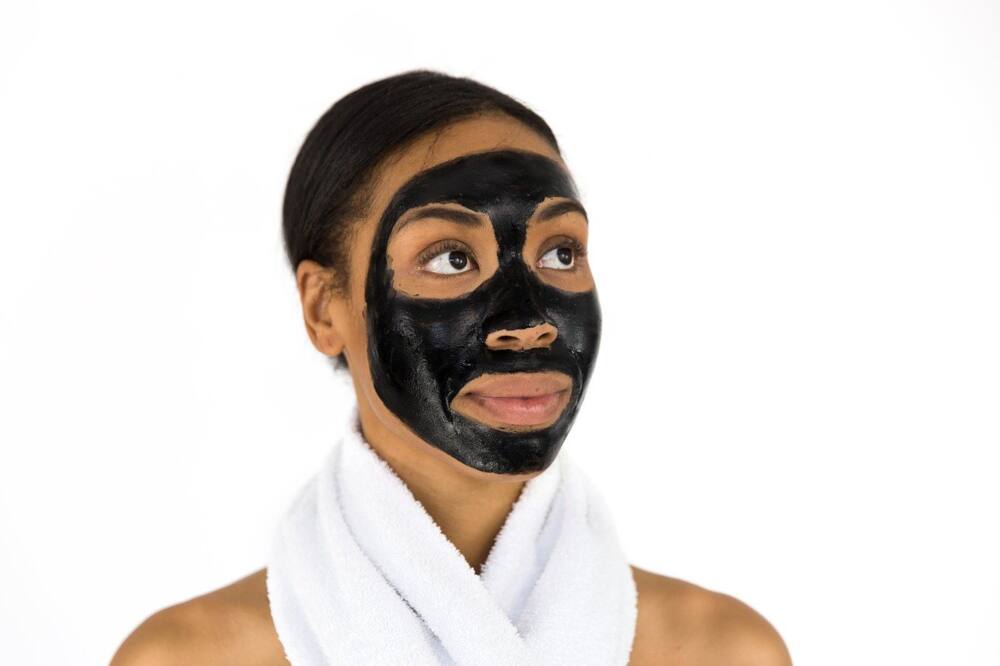 READ ALSO: TB symptoms, signs, causes and transmission
5. By exfoliating
Exfoliation involves the removal of oldest dead skin cells on the outermost surfaces of your skin. In removing blackheads, you need to add exfoliation to your skincare routine. Use scrub, either naturally prepared or cosmetic wise, that best suits your skin type. Besides, some chemical exfoliants contain alpha and beta hydroxy acids (AHAs and BHAs) which you can use. Whenever you are applying scrubs, pay special attention to areas with blackheads on nose or wherever they are.
What is the best home remedy for blackheads?
If you are after the best methods that you can try out at home on how to get rid of blackheads, any of the processes below will work.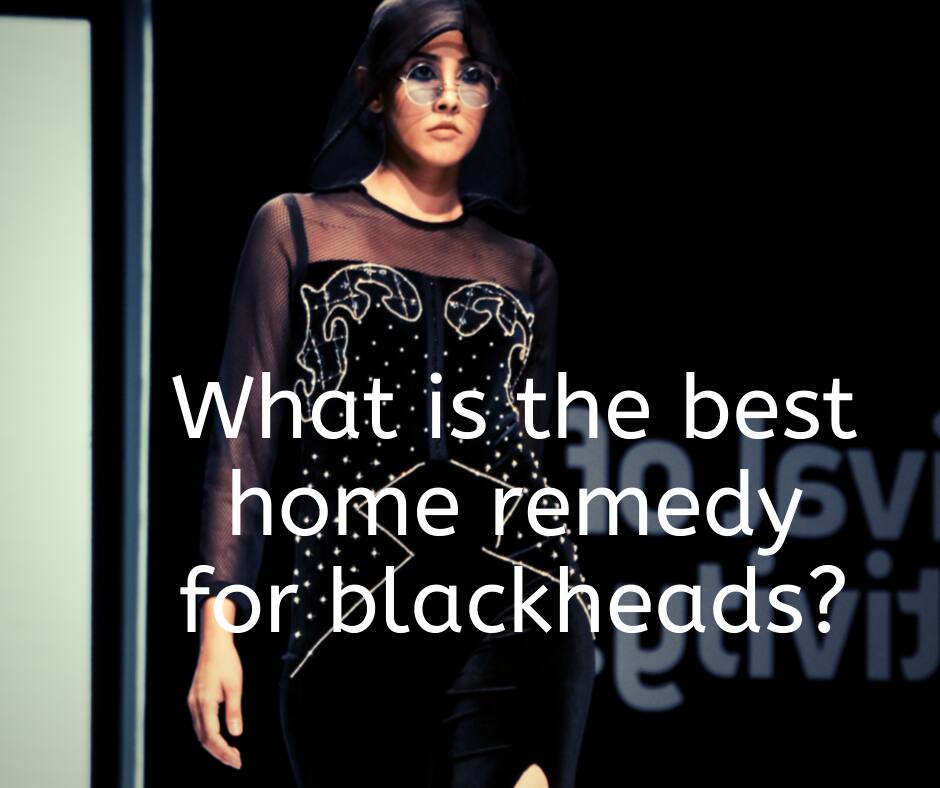 6. Tomato
Tomato contains vitamin C and possesses other properties such as skin brightening, oil-absorbing, and skin shrinking features. Using tomatoes on your skin cleans your pore spaces without being harsh on your skin. This method is also advantageous to people with oily skin. All you need to do is get a tomato, cut a few pieces, rub on your skin, especially blackheads infested areas. After that, allow it to dry for sometime before you wash off.
7. Apply honey
Honey is said to be effective in combating blackheads. It is natural and easy to get. Apply raw honey on clean skin, especially areas with blackheads, and allow it to sit for a few minutes before you wash off with warm water. Aside from removing this problem, honey will also keep your skin moisturised.
8. Pore strips
This method is popular and effective. You can achieve this by mixing milk and honey. Milk has lactic acid capable of removing oil and dead skin cells. Simply mix a tablespoon of whole milk with another tablespoon of raw honey, and then, put in the microwave for close to ten seconds. Once the mixture is cool, apply to the areas where the blackheads exist. After that, place a clean cotton strip over the areas. You may then peel the cotton off gently after fifteen minutes, and rinse and moisturise your face.
How do you get rid of deep blackheads on your face?
If you have tried other methods and you find it difficult getting rid of this acne, other easy-to-try out methods for blackheads removal are the following:
9. Use a soothing serum or cooling gel mask
Once you have extracted whatever debris you have in your pores, you should consider soothing your skin so there will not be any inflammation. To achieve this, use a serum or a cooling gel mask. You can get ingredients that are not inflammatory like almond oil, vitamin E, and green tea, and apply a little quantity in an even layer. However, if you go for a gel mask, after every use, ensure to rinse off.
10. Open the pores with steam
This is yet another easy method that you can work with from home. To achieve this, take note of the following:
Boil about six cups of water in a kettle or pot.
After cooling for some minutes, pour the water inside a bowl carefully.
Then, seat in front of the bowl, and let your face rest above the water, like six inches apart.
Drape a towel over your head and the water source to hold the steam in.
Depending on the heat of the water, you can raise or lower your head to get more or less heat. Then, as the case may be, you can use any side of the towel to cool off.
You can do this for about ten minutes whenever you are trying out this method.
DISCLAIMER: This article is intended for general informational purposes only and does not address individual circumstances. It is not a substitute for professional advice or help and should not be relied on to make decisions of any kind. Any action you take upon the information presented in this article is strictly at your own risk and responsibility!
While taking preventive measures on the occurrence of blackheads, there are chances that they may still occur. So, for whatever reasons, if the acne finds its way into your skin, the methods discussed above on how to remove blackheads should work effectively for you.
READ ALSO: Ectopic pregnancy symptoms, causes and early warning signs
Source: Briefly News