- Life is smiling on Sophie Smith, 33, as she is finally about to become a mother after going through seven miscarriages
- Sophie and her husband, Jack aged 36, had lost hope of conceiving before Emiliana, her friend, offered to help them
- Emiliana, who has been a friend of Jack's wife since secondary school, will be helping to carry their child
PAY ATTENTION: Click "See First" under the "Following" tab to see Briefly.co.za News on your News Feed!
Sophie Smith, age 33, who has had to go through seven miscarriages is about to become a mum with the help of her friend, Emiliana Hall.
Mirror reports that she and her 36-year-old husband, Jack, had already lost hope of having children after they had spent years and £50 000 (R942 000).
Her last two miscarriages resulted in ectopic pregnancies, which sadly meant having her fallopian tubes removed, putting paid to her being able to have children.
Their story changed into a joyful one when her friend of 20 years said she would help the couple carry their baby.
Briefly.co.za gathered that Sophie said she strongly believes that it was fate that brought her and Emiliana together during their first year in secondary school.
READ ALSO: Kim Kardashian's massive bathroom is the stuff dreams are made of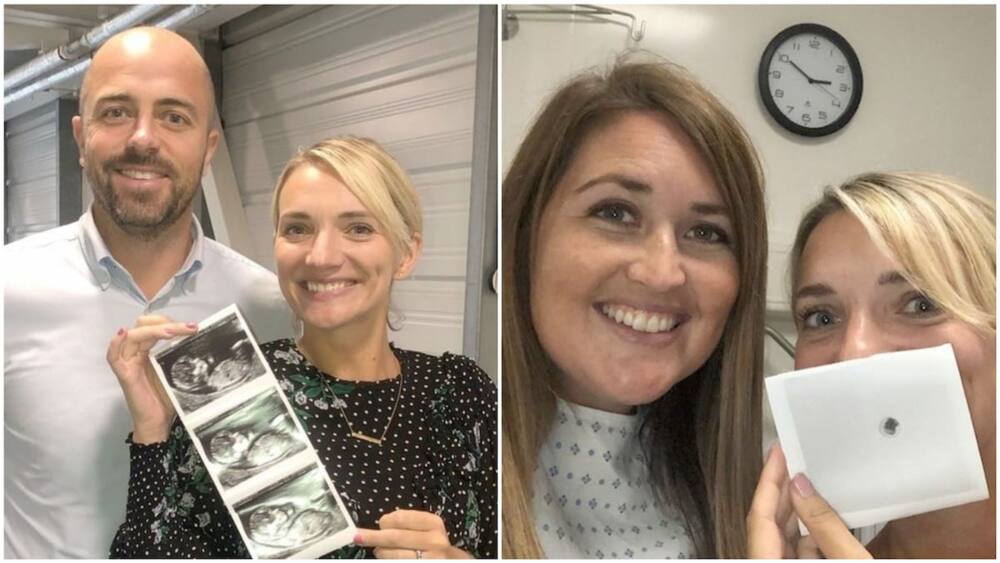 "If someone had told me 20 years ago that one of my best friends would go on to carry my genetic baby, I would have laughed. But all that time has been building up this moment, one I now believe was always meant to be.
"We have always had a strong friendship, even after she once ordered four taxis to turn up to my house at 2am on a school night as a joke," she said.
Commenting on her friend's help, she said it took her months for her to actually believe that Emiliana would help them.
"It was a shock to me when Em offered and it took me a few months to believe her. She will be our baby's special Aunty Em who we will always be grateful for.
"I feel like I will be able to breathe again when he is born - the past few years have caused a lot of financial and mental pressure. I feel incredibly blessed and I can't wait to meet him," she said.
Enjoyed reading our story? Download BRIEFLY's news app on Google Play now and stay up-to-date with major South African news!