Joost van der Westhuizen is no new name in South Africa and especially for the Rugby fans. The mention of this hero's name takes one back to the years of victory in the rugby world. His is a story of greatness which saw the country recognized in the world of rugby. However, his life was cut short when he succumbed at the age of 45 years after a fight bravely borne.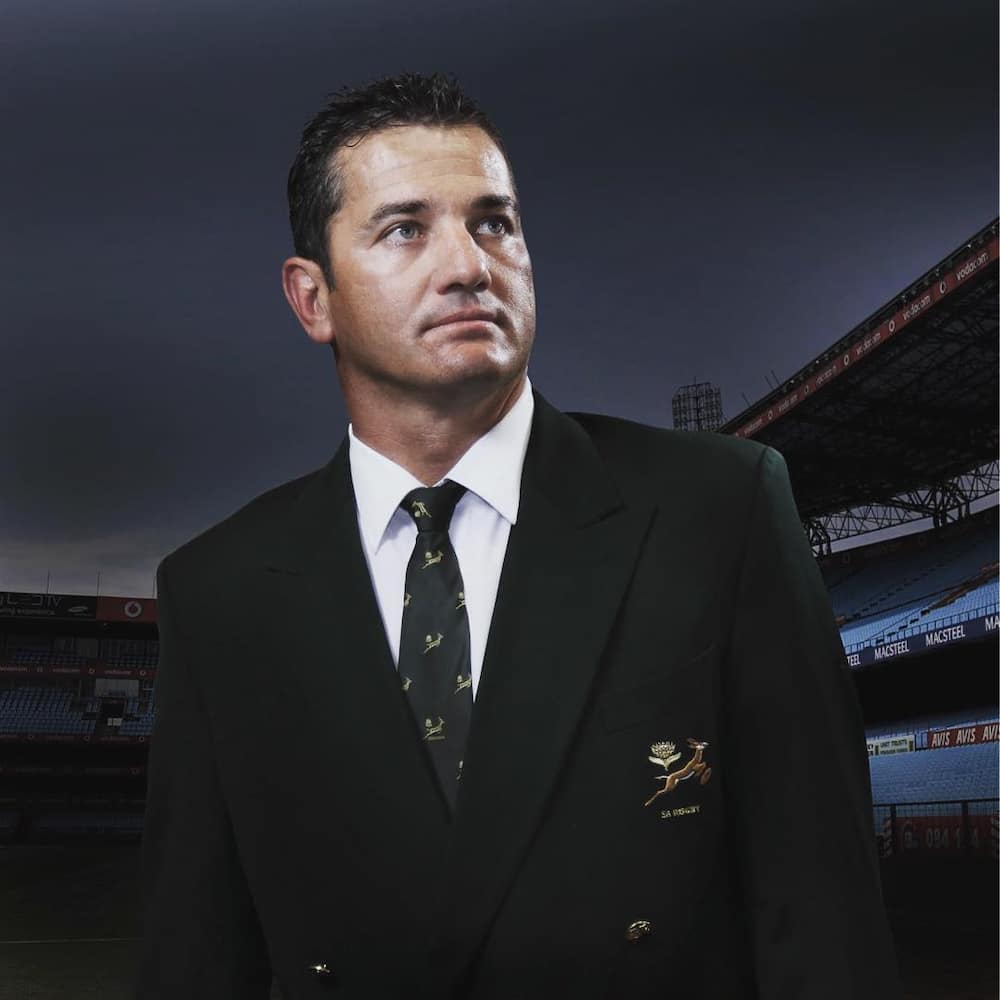 The South African rugby player was renowned for his prowess skills at the game. He was a respected trendsetter and quite competitive when it came to the game. His love for rugby saw him engage in unique tackles against his competitors, which eventually earned him his title. Having played in 89 international matches, he left behind a title that is forever engraved in the minds of South Africans and the entire rugby fraternity.
Profile summary
Full names: Joost Heystek van der Westhuizen
Year of birth: February 20, 1971
Age at time of death: 45
Career: Former rugby player
Joost van der Westhuizen life story
The former Springbok icon was born at the heart of Pretoria in South Africa. He attended his primary school at Laerskool Derdepoort in 1977. In 1980, he had the opportunity to attend his first Springbok test, which was held at Loftus, where they lost 13-17 to the British and Irish Lions. In 1983, he later joined High School at FH Odendaal, where he excelled at rugby and athletics. His unique skills were quite evident. The star joined the University of Pretoria, where he graduated with a Bachelor of Commerce degree.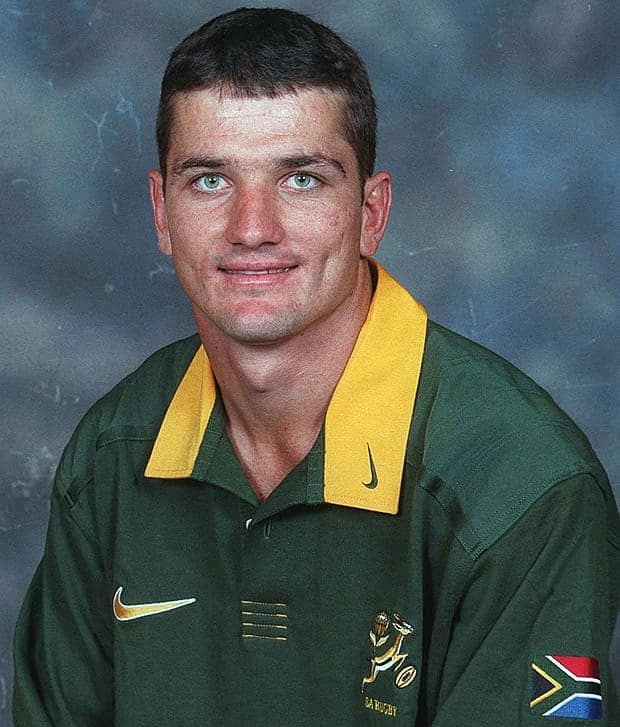 Career
The player joined the Junior Springbok team in 1992. In June 1995, the star was influential in the Springbok team, where they won the World Cup. He represented South Africa in several games, which saw the team win. Between 1997 and 1998, he played a huge role in his team, where they won 17 Tests in a row. In 1999, Joost became the team captain for the national team and led the team to the World Cup in October 2002. He retired in 2003 after a successful career in the world of rugby.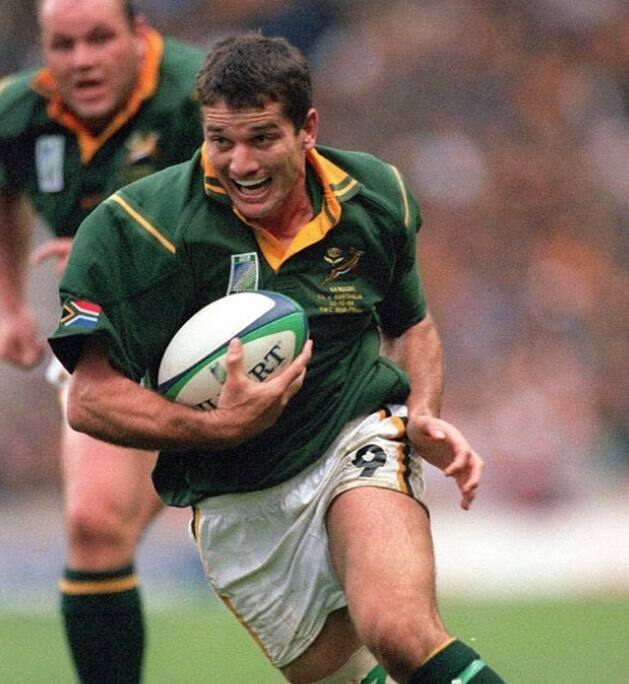 Who was Joost van der Westhuizen first wife?
His first wife was known as Marlene Terblanche, but they divorced after six years of marriage. Joost van der Westhuizen wife was singer Amor Vittone. They got married in 2002 and had two children together: Jordan and Kylie. However, his marriage to Amor also came tumbling down after he admitted to being the one in a video of a man with another woman.
Though he denied the claims, he later admitted and apologized as that was against his principles. His confession came around the same time when he was releasing his autobiography named "Man in the Mirror," which has his personal quotes. It was after the erupt of the video that he lost his high-end job with SuperSport. As if that was not enough pain for him, he was admitted to the hospital after a suspected heart attack. However, he was cleared of any heart attacks and then released.
What was Joost van der Westhuizen illness?
If you have been wondering what Joost van der Westhuizen cause of death was? Look no further as we have all the answers you need. Interesting to note, the late rugby player had experienced some early effects of the disease in 2008 but dismissed them by relating them to one of his game injuries. However, his friend, Dr. Kelbrick, noticed some weakness in his right arm and slurred speech, which was not normal. After a series of tests, he was diagnosed with the deadly motor neuron disease.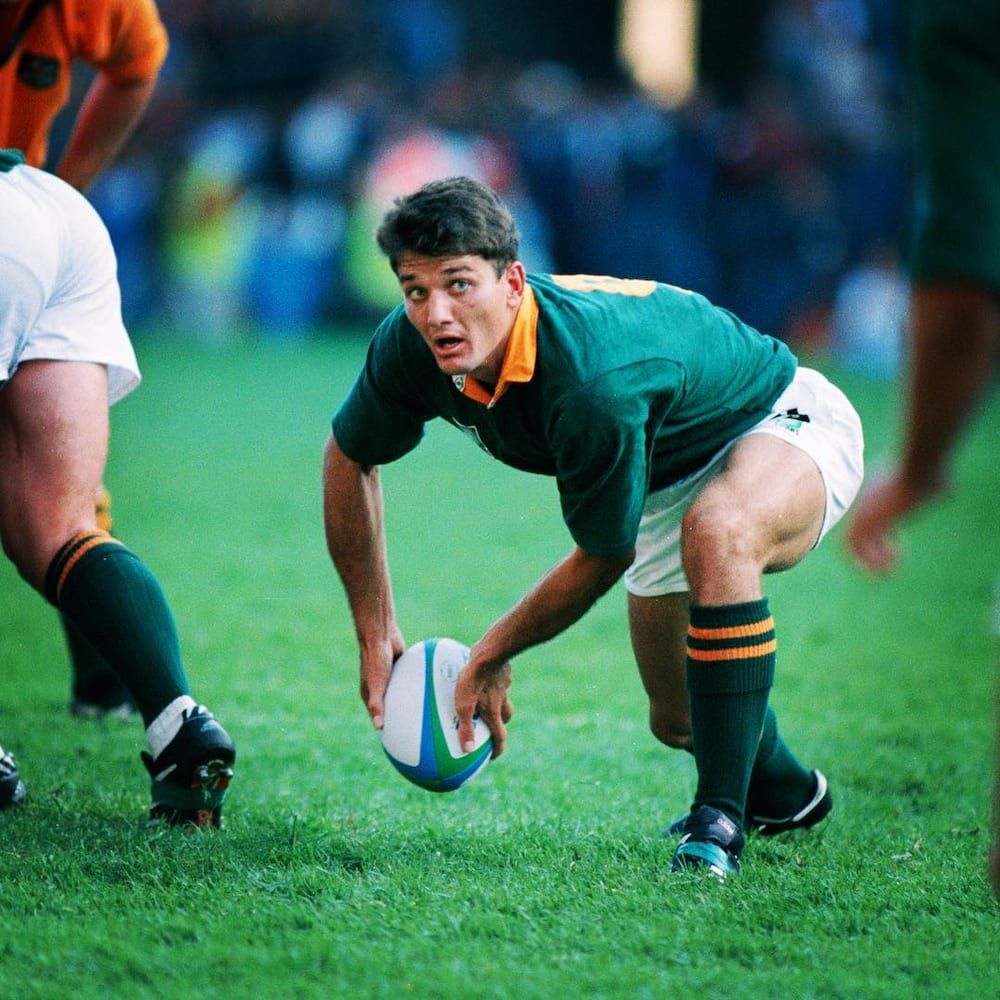 In an interview previously held with him, he admitted that the disease was slowly eating him away.
My neurosystem is just giving up," he said. "The doctors don't know what causes it. It's not a virus, it's not stress, it's not social life, they just don't know what it is. What they can't understand is that most of their patients are fit people, sports people.
Joost van der Westhuizen funeral
Joost van der Westhuizen memorial service was held on the 10th of February. This was only four days after his death on 6th February 2017 that saddened the country, all who knew him, and the rugby fraternity globally. He passed away at his home while surrounded by his family. His close friend, James Small, remarked that he had fought the disease with so much zeal, aggression, and intensity, the same way he did in the field.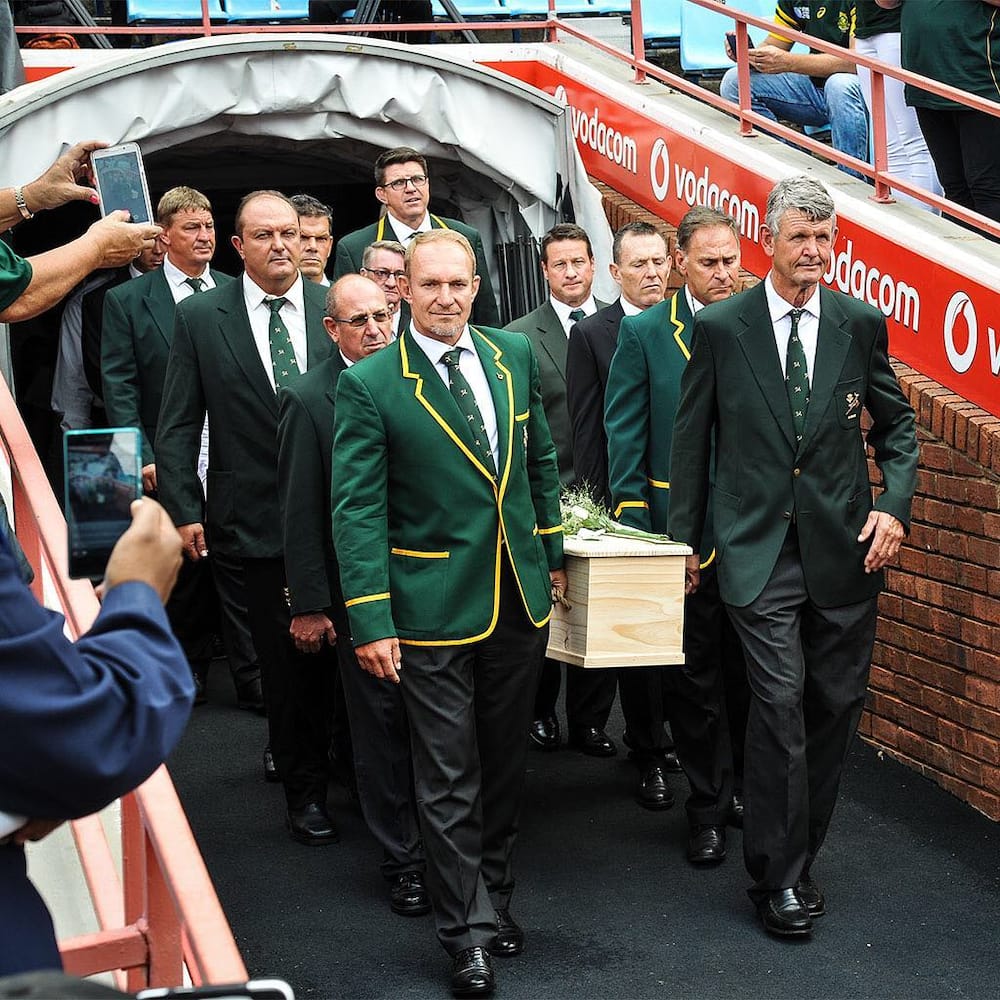 Joost van der Westhuizen will
There is so much going about the fortune that he left behind, which saw his family and ex-wife battle in courts of law. His brother, Pieter Joost van der Westhuizen, emerged with a second will, which the late rugby player approved of and had his lawyer sign while on his deathbed. According to the new will, his ex-wife, Amor, would inherit almost nothing. She contested the will by stating that her ex-husband was in no reasonable state of mind when he approved of it.
Things, however, turned from bitter to sour when an audio emerged online of her speaking some nasty utterances about her then sick ex-husband. However, she claimed that the video was manipulated to favor her opponents.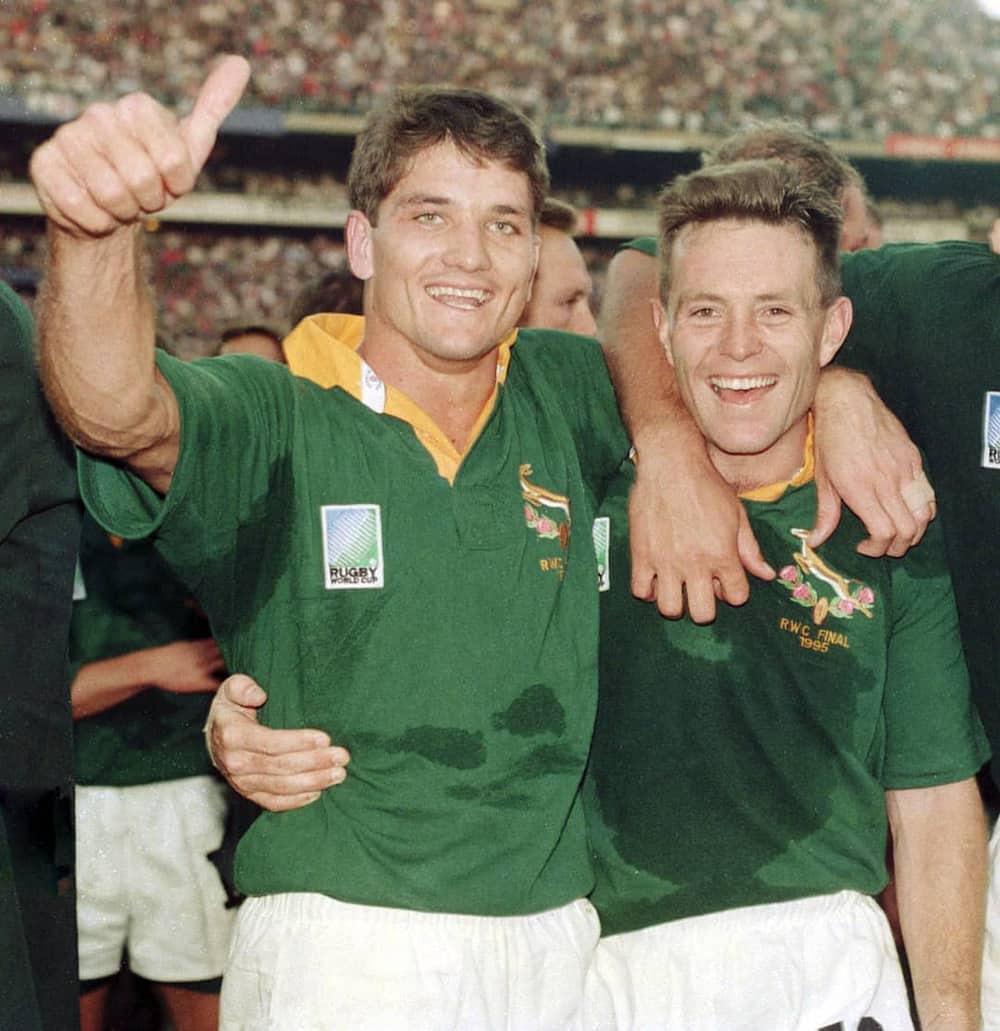 She lost the case, but her children will benefit from the will. Their children will only access the money which will be put into the J9 Foundation. There is no precise figure on Joost van der Westhuizen net worth.
Even as the fatal disease slowly ate him away, he still managed to give hope to others who were suffering from the same condition by creating awareness, and as a result, a clinic was opened in Soweto.
READ ALSO: Kanthan Pillay age, family, eNCA, Yfm, pictures, purple cow, Instagram
Q&A
What disease did Joost van der Westhuizen have?
The late rugby star was diagnosed with motor neurone disease.
How old was Joost van der Westhuizen when he died?
He was 45 years at the time of his demise.
When was Joost diagnosed?
The deadly disease was discovered in 2001.
Where does the surname Van der Westhuizen come from?
The name is a common Afrikaans surname, which is of a Dutch/Flemish origin.
Why did Joost split Amor?
The couple split after a video surfaced online of the rugby icon with another woman in a compromising situation.
READ ALSO: RIP Richard Maponya: Mzansi mourns the death of legendary businessman
Despite knowing that his time on earth was limited, Joost van der Westhuizen made sure that his life counted. He will be forever remembered as a man whose talent and zeal for rugby made a name for the country in the world of sports.
READ ALSO: Sol Plaatje's family is enraged by mesh fencing placed around his grave