- Deandre Arnold has been denied walking up on graduation day with his fellow students because of his dreadlocks
- The boy's father, David Arnold, accused the school of bullying his son
- David promises to take the matter to federal court if the school does not rescind its decision
- A lot of people have reacted to the development on social media, with some condemning the school's decision
PAY ATTENTION: Click "See First" under the "Following" tab to see Briefly.co.za News on your News Feed!
The Barbers Hill Independent School in Texas, United States, has mandated one of its students to cut his dreadlocks, otherwise, he will not be able to walk up during his graduation ceremony.
The boy, Deandre Arnold, was suspended by the school board after he refused to cut his hair because of his Trinidadian background, Metro reports.
Briefly.co.za gathers that the dreadlocks violate the district's dress code, which was reportedly revised over Christmas break.
READ ALSO: It's official: AKA confirms on Metro FM he is a single man
Outraged parents and members of the Black Lives Matter organisation gathered at a school district board meeting to express their displeasure over Arnold's suspension.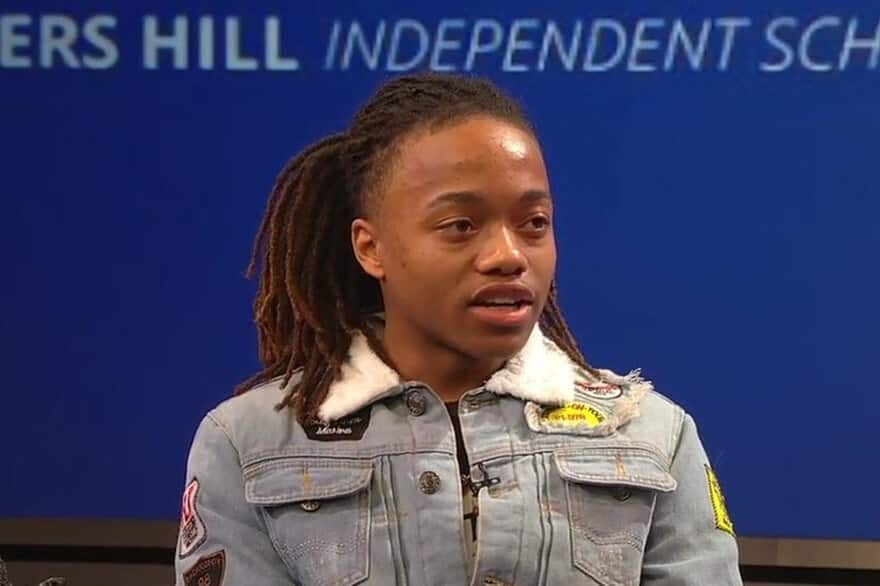 Gary Monroe of the United Urban Alumni Association said: "You are in violation of the 1964 Civil Rights Act as it pertains to religious beliefs.
"This is a black and white issue. Deandre (and) his family should not have to go through this. But I expect it from a board that has zero diversity."
Arnold's father, David Arnold, accused the school of bullying his son, saying the matter would be taken to federal court if the school does not rescind its decision.
Other people on social media have also expressed their opinion over Arnold's suspension.
Colin Parry on Facebook said: "He's going to school, learning, what the hell does it matter what style of hair you have... Bonkers, beaurocratic nonsense!"
Clive Gibson said: "All his class should put on wigs to match his. In a way of protest and human rights."
Sally Fosnick said: "Is this a private school? If so, that would change the situation some. Private schools can set their own rules. Parents who send their children to private schools agree that their children will abide by the school's rules, even if those rules are unfair, etc."
Donald Smith said: "So is the school saying the Rastafarian belief isn't recognised? Would a Sikh be told they can't wear a turban? I thought the state wasn't allowed to infringe on someone's religious beliefs, based on the separation of religion and the state."
Hex Onlegs suggested that as long as Arnold graduates, the graduation ceremony is not important.
Onlegs said: "As long as he graduates, who cares about some meaningless 'ceremony'?"
Michelle Sampoh said: "Smacks of discrimination especially when it's in black culture as always."
Mary Irvine expressed displeasure over the school's decision, saying she was sure that Arnold's dreadlocks did not interfere with his education.
Irvine said: "It's obvious his dreadlocks haven't interfered with his education for him to graduate, so why should it interfere with his graduation?"
Meanwhile, Briefly.co.za previously reported that a video of a headmaster dancing with some of his pupils went viral online.
Enjoyed reading our story? Download BRIEFLY's news app on Google Play now and stay up-to-date with major South African news!