Are you in search of an entertaining television series for your moment of relaxation? Do not look further as Generation teasers are the right choice to make. With the series showing on your screen, you can be assured that your time will be worth it. The Generation characters have been chosen from the list of the best actors in South Africa to give the soap opera the professionalism it needs. You would not wish to miss any episode of Generations the moment you start.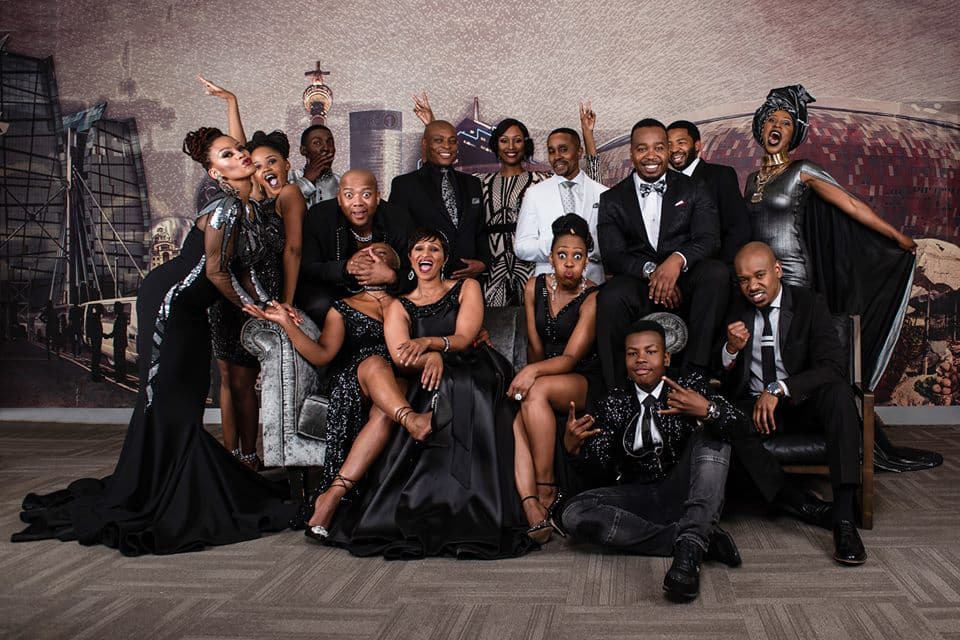 Generations is a South African soap opera. It was aired for the first time in 1994 on SABC 1. With the efforts of the creator and producer Mfundi Vundla and the Generation cast, the series has been entertaining and educating millions of fans weekly. Follow the Generation daily teasers to have a glimpse of the drama this month before the official broadcast.
Generations Teasers March 2020
Episode 71 (1371) - Monday, 2nd of March, 2020
Mrekza is aware of impending danger, but he is handicapped on the way to avert it. Gadaffi is not ready to account for his actions, least of all, to a woman. The intruder's drama comes to an end in a stunning twist.
READ ALSO: The Queen Teasers: February 2020
Episode 72 (1372) - Tuesday, 3rd of March, 2020
Cosmos seems hopeless as he watches his dream hit the rocks. Tau is angry to find out something the boys attempted to keep hidden from him. A nasty clash results in a battle.
Episode 73 (1373) - Wednesday, 4th of March, 2020
Mpho discovers something astonishing, while the Vumba man does not have all going for him. Also, Palesa's top-secret is in the open.
Episode 74 (1374) - Thursday, 5th of March, 2020
Crazy J is faced with a horrible shocker at work, and Mrekza is surprised to know what his brother-in-law came to ask. At last, Fikile finds the answer she was so anxiously seeking.
Episode 75 (1375) - Friday, 6th of March, 2020
Smanga is dumbfounded that Tau intentionally underestimated them. At the same time, Lucy tries to assist a friend, and she is tongue-lashed. Boipelo sets her boundary to the clear vision of everyone.
Episode 76 (1376) - Monday, 9th of March, 2020
Cosmo does not want to be a yo-yo on a string anymore, while Gadaffi meets the wrong lady in the right attire and the right lady in the wrong location. Also, the Moroka boys' delay ploy boomerangs on them.
Episode 77 (1377) - Tuesday, 10th of March, 2020
The sisters-in-law find themselves into a big fight as the Moroka brothers receive news worse than the previous one. Pele goes on a search, and his discovery surprises him.
Episode 78 (1378) - Wednesday, 11th of March, 2020
Mazwi decides to play filthy games, while Fikile sways a journalist to go on with a story. Jack cautions Tau to pursue peace in his home.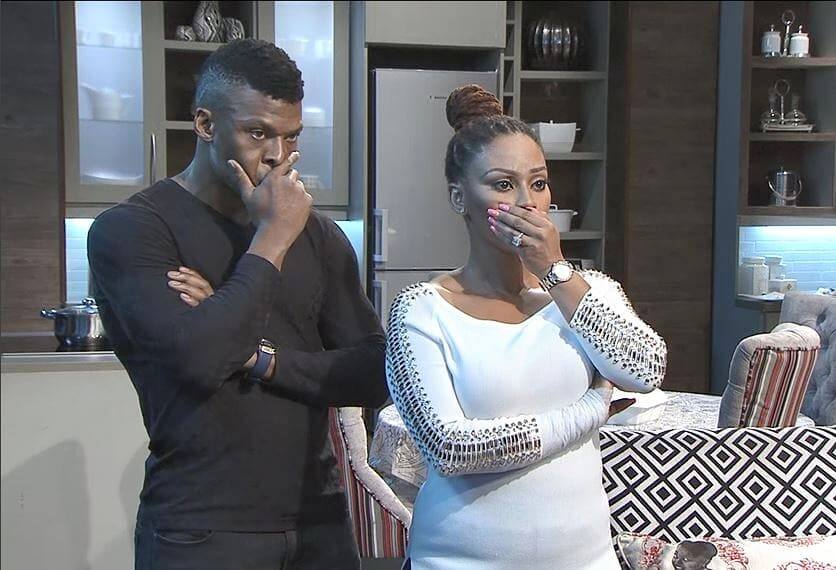 Episode 79 (1379) - Thursday, 12th of March, 2020
The Moroka brothers have been mentioned in a destructive newspaper article case. Ayanda gets the effect of her lover's rage. At the same time, Gog' Flo discovers something quite disturbing and determines to inform the public.
Episode 80 (1380) - Friday, 13th of March, 2020
Lucy asks a friend of hers to give up before she is harmed, and Nkaba becomes vicious instead of doing the correct thing. Then, Boipelo's brother's revelation turns her excellent mood into a bitter one.
Episode 81 (1381) - Monday, 16th of March, 2020
Terrified Palesa gets a beam of hope. At last, Cosmo's grooving moments are back, and for being a hypocrite, Mrekza is called out.
READ ALSO: Scandal! Teasers: February 2020
Episode 82 (1382) - Tuesday, 17th of March, 2020
Gog' Flo says no to taking her penalty lightly, while Smanga has made efforts to be happy about Bulelwa's good news, but, all to no avail. Tau discovers a sensational scandal and has resolved to make some gain out of it.
Episode 83 (1383) - Wednesday, 18th of March, 2020
Ayanda discovers her man's new character, which she does not fancy at all. The Diales have been called for an emergency family meeting, and for a change, Lucy is called to order.
Episode 84 (1384) - Thursday, 19th of March, 2020
Palesa is amazed when the least expected person tries to reach her. At the same time, Nkabade ploys some acts on the church elders to make them play some nasty games. At the time that Cosmo believes everything in the world is alright, Boipelo shocks him.
Episode 85 (1385) – Friday, 20th of March, 2020
Gog' Flo is astonished to discover the person that sold her out as no one heeds to Bulelwa's dire request. Then, Mazwi meets an unexpected partner in his hunt against Tau.
Episode 86 (1386) - Monday, 23rd of March, 2020
Sharma is surprised by her testimony at the police station. Also, Nontle has not stopped crushing on Mpho, and it is very obvious. Smanga betrays his dear brother.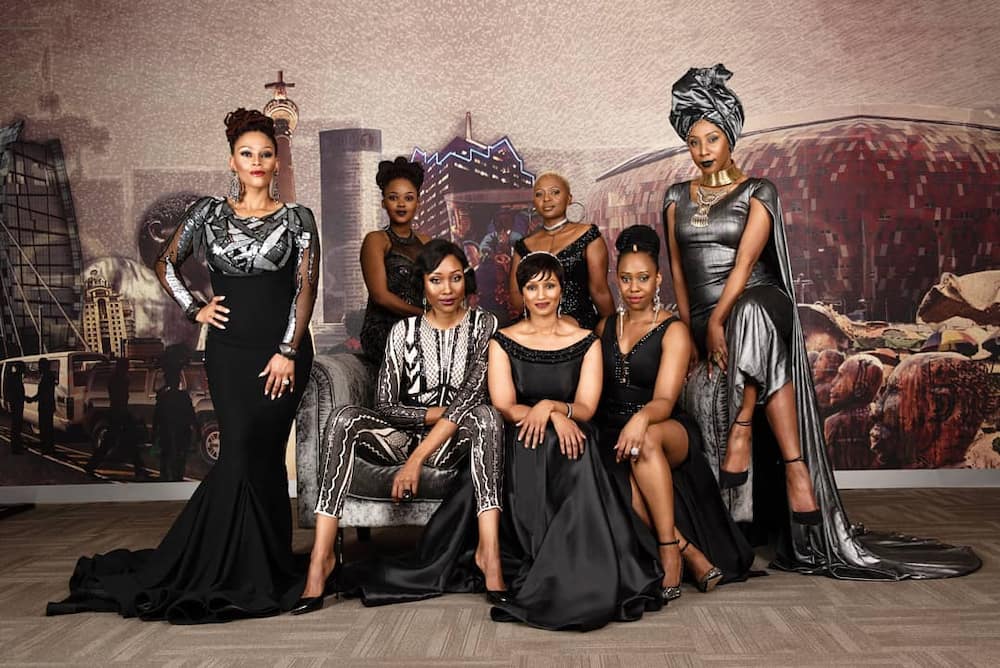 Episode 87 (1387) - Tuesday, 24th of March, 2020
Palesa is amazed by the thought of exposing her dirty washing as Lesedi convinces her friend to see things in a new direction. Nkaba gets an attractive offer from his new partner.
Episode 88 (1388) - Wednesday, 25th of March, 2020
Fikile eavesdrops into a conversation that made her raged. Sphe calls her brother-in-law perfectly to order, while the police ruin the party.
Episode 89 (1389) - Thursday, 26th of March, 2020
Jerah seems unlikely to get a break while Nontle is horrified when she discovers her mother's actions. Pastor Steve gets Gog' Flo surprised with some great news.
Episode 90 (1390) - Friday, 27th of March, 2020
Tau and Smanga seem to be heading towards a rubicon. Is a love potion effective to melt down the heart of a man? Ayanda is devastated about what she thinks her man is up to.
Episode 91 (1391) - Monday, 30th of March, 2020
Lesedi is astonished when the father of her baby breaks down, and a harmless person drinks a portion that will set her life in a different direction forever. The wrong person eats the right cupcake at the wrong time.
Episode 92 (1392) - Tuesday, 31st of March, 2020
Nontle is nervous as it appears as if her love potion was ineffective. Jerah's falsehoods are quickly hunting him down, and Mazwi is very angry about his brother's unfaithfulness.
It is evident from what you have read so far that this month's Generations Teasers have lots of entertainment stuff that will keep you refreshed all night. Taking out time to watch the show from Mondays to Fridays on SABC1 at 20:00 will never be a waste of your time.
READ ALSO: Golden Globes 2020 winners list