The comedy industry in Nigeria is undergoing rapid transformation. The internet comedy is complimenting the traditional film comedy and the stand-up comedy on television and in the theaters. Mark Angel and Emmanuella are among the many innovative and brilliant upcoming African comedians who are trending on the internet. Mark Angel Comedy is a popular YouTube comedy team in African that makes short comedy skits from a variety of themes.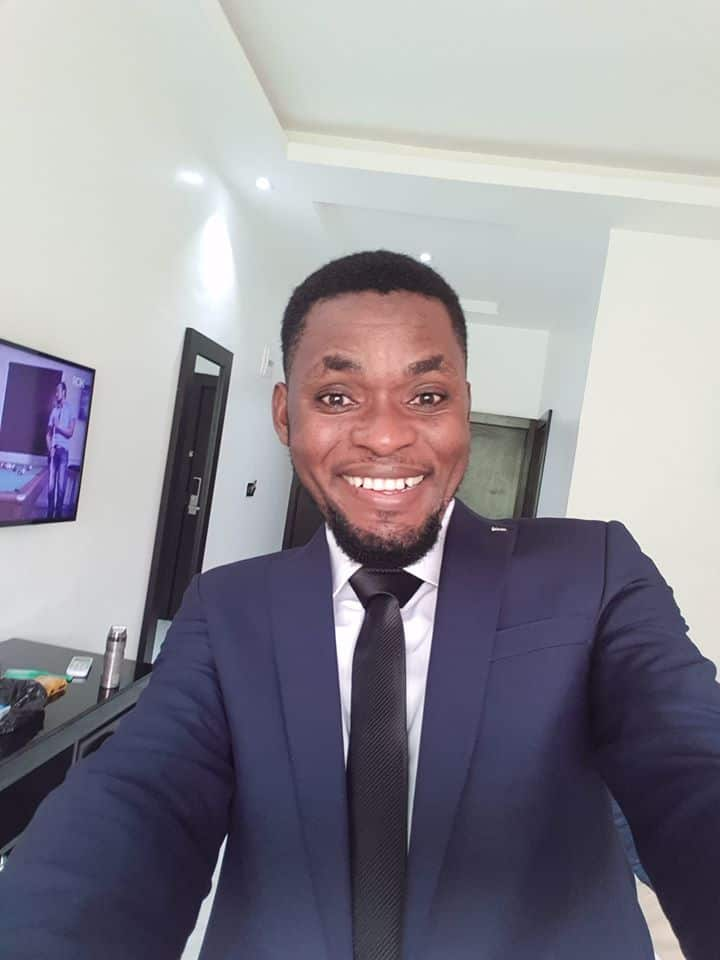 Mark Angel, an undergraduate medical student drop-out, followed his passion for film production and photography and today, he is the producer of Emmanuella Comedy and Mark Angel Comedy videos. Emmanuella, on the other hand, is a charming girl with exceptional talent in acting. She and other Nigerian child actors, whose stage names are Success, Amarachi, and Dominion, bring more life into the videos.
Which videos from Mark Angel comedy were the funniest 2019-2020?
Emmanuella Comedy videos and MarkAngelComedy is one comedy production team. Mark Angel Comedy 2019 videos are rib-cracking. The new releases in January 2020 are unparalleled. They have fresh creativity, and they focus on less explored themes in the comedy industry. These are the best of Mark Angel Comedy in 2019-2020:
Carry Over part 3
Pride comes before a fall. Mark Angel could not shut up before the test. He irritatingly diminished the confidence of his classmates by showing off and telling that he was prepared for the test better than others. He was the first student to finish the test a few minutes later.
Upon handing in his papers, the invigilator cross-checked them for a few minutes, rose, and sternly warned the rest of the students to read their questions carefully before they wrote down their answers. Mark Angel was at a loss while the rest of the students jeered at him.
Hustle
Mark connived with his friend to steal food from hawkers. Watch the video below to find out how his friend ate poisoned fish, while Mark escaped from the tragedy.
Carry Over part 4
The lecturer gave the students the last chance to pass a test. Mark Angel sat near the window. He was over the moon when a man emerged from nowhere on the other side of the window and helped him to fill in the answers.
The entire class paid Mark to persuade him to share his answers with them. Their joy for cheating in the exam did not last long because at the end of the test lightning struck! They realized that they had put all their trust into a mentally sick man. Who was mentally Mark Angel or the man at the window?
READ ALSO: Pearl Modiadie found out about cancelled show via social media
Lunatic part 2
Mark Angel is a talented comedian. He called Emmanuella and asked her to call the neighbors and friends for celebrations, for he had passed the job interview. He announced on the loudspeaker that he was heading to his office location, 'the exit,' to start working because he had been asked to move to the exit.
If you were among the interviewers, you would have hired him to keep the office lively with laughter. There was no question that Mark got right, nor did he understand that he had failed the interview terribly.
Lunatic part 3
The cleaner could not do anything right. He was given a compulsory leave for harassing the boss' son, but he went home in jubilation. He misunderstood everything and thought that he had been given a promotion for being an excellent cleaner.
Policeman part 4
Emmanuella turned things around to the police officer who hit their car from behind and called his bosses because he felt untouchable. She not only made a fool out of him but also jeopardized his career.
READ ALSO: Yvonne Chaka Chaka gives sound advice on how to achieve a great legacy
Trump
Emmanuella's ridiculous plot took Denilson to a psychiatric hospital. The proud young man was back from the US. His transformation by western culture did not please his family and friends. Their attempts to coax him to conform to African dressing were in vain. Therefore, the disappointed Emmanuella came up with a plan to make people believe that the western world had affected his mental health.
Babysitter
Babysitting is not an easy task for some people, but others find it enjoyable. Success is a naughty kid. Kbrown presumed that he had her under control with his exceptional babysitting skills. How can you babysit a child over the phone when you are having fun with your friends far away from home? Is this method of babysitting effective? The clip "Babysitter" from Mark Angel comedy has all the juicy details.
READ ALSO: Unathi Nkayi shares 5 valuable fitness tips for a summer-ready body
Assistant Pastor
Emmanuella and his uncle were on a mission to preach the gospel of God. Is that how it is supposed to be done? They disrupted the activities of their audience to get their concentration. Hell broke loose when her uncle turned off the TV amid a crowd that was watching football to draw their attention to him.
Wicked Man
In the video, Emmanuella and her uncle Mark visited Amarachi's home to pay her condolences for losing her grandfather. She painfully watched her rude, stingy, and gluttonous uncle eat all the food! Find out how she embarrassed him in front of everyone.
READ ALSO: Leonardo DiCaprio's nickname for me is 'lover' - Brad Pitt says
Wicked Man part 2
Mark Angel never learned his lesson from the embarrassment that Emmanuella gave him at Amarachi's home for being stingy and greedy. Emmanuella and Success' revenge almost got him killed by armed robbers who had attacked their home.
Admission
"Admission" is a hilarious clip starred by Success. She dared to challenge the head of the new school in which her father was seeking for her admission. Her answer to the principal's IQ test question portrayed the maturity of an adult, yet she is barely a teenager.
READ ALSO: How much does it cost to build a house in South Africa 2020?
Commander
Emmanuella and Mark went out, but Mark got into trouble with the army officers on the way. Out of ignorance, he begged the army officers to give him martial punishment. The upset army officer gave him a ridiculous and impossible task to carry out. Emmanuella made the situation worse for him in the pretense of saving him.
Strong Man
Time flew so fast when Emmanuella was writing a job application letter for her illiterate uncle that she was late for school. Mark accompanied her to school to explain to her teachers on her behalf the reasons for her lateness. At the school, the teachers were adamant about listening to him; therefore, he offered to take her punishment.
A gorgeous female teacher stroked his male ego with praises for taking the punishment without a teardrop. The compliments from the lady were the beginning of Mark's woes that day. He swore never to take Emmanuella's punishment ever again.
READ ALSO: Generations Teasers: March 2020
Police Officer part 6
The brutal traffic police officer, who used to bend laws in his favor to harass defenseless citizens, finally got the punishment that he deserved. His rudeness and pride never allowed him to take any sensible advice from his juniors. Karma was waiting patiently, and it put him in his place.
What do you do during your leisure time? What puts you in a good mood when you are under pressure and stress? Watching Mark Angel Comedy videos will help you to unwind and forget about things that stress you for a while. If you are happy most of the time it helps you to gain and maintain good health.
READ ALSO: Wedding called off after groom's father elopes with bride's mother