2019 best and worst dressed Mzansi celebrities
2019 was a good year for the best groomed Mzansi celebrities who managed to steal endless glances during key spotlight events such as the SAMAs red carpet and SA Style Awards. It is no surprise that these events were partly marked with poorly dressed contestants or those who did not meet the spectators' expectations. So, who made it to the list of the best and worst dressed South African celebs?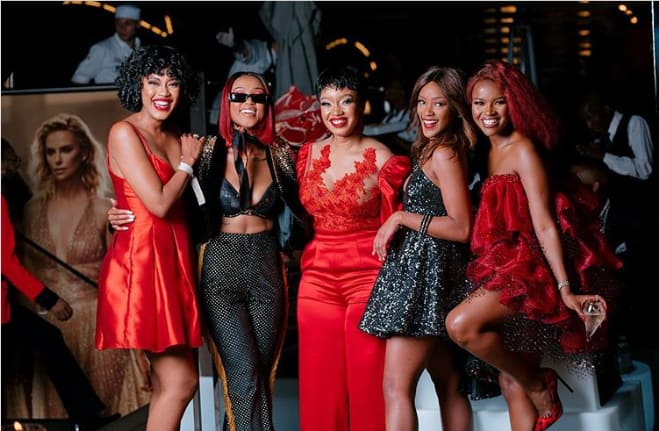 SA Style Awards is one of the most exciting events that have been displaying fashion trends for the past 23 years in honor of the most stylish individuals. 2019 saw top names struggling for the award in "Shades of Red," which was a unique theme for the year. While most celebs used a minimal effort to get the day going, others took their creativity way too far. There is, however, no doubt that a walk into the City of Gold turned crimson and looked better compared to the previous years.
READ ALSO: Looking back at the unforgettable moments of Durban July fashion 2019
South African Style Awards 2019 best and worst dressed
You could probably imagine that SA Style Award was glamorous and glitz, fully packed with favorite appearances. Here are some of the Mzansi celebrities that stole the glances for the right and wrong reasons.
Best dressed Mzansi celebrities
Red carpet events come with a lot of pressure to look unique but stay simple and impressive. These celebrities seem to have taken their sweet time in selecting the most appropriate attire for the day.
1. Vanessa Carreira-Coutroulis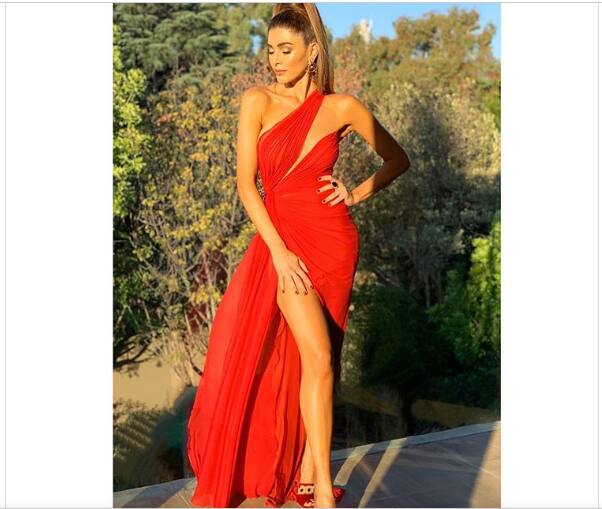 She was the lady in red that stole the day with her stylish looks and careful selection of silhouette. It is interesting how she managed to emerge top ahead of other beautiful and equally well-dressed contestants of the day.
One striking thing about her dress was the sharp asymmetric cut done on her gown. Her alluring looks also sprinkled from her polka-dot peep-toe heels. Her perfect makeup and high ponytail also stole the day.
2. Nomuzi "Moozlie" Mabena
The star appeared in a charming pair of flared sequinned pants and a velvet jacket. Her style was appropriate for the chosen dress code, given her patterned scarf that had some red on it. A deeper story about her looks lies under her glasses and tender looks. She emerged as the winner under the Most Stylish Performing Artist in the Music category.
3. Roxy Burger
Perfection is what everyone considers when talking about relaxed wear. Roxy for "How Do I Look SA" seems to have scored well in her themed dress. Her cheeky makeup and sleek ponytail were simply the best. She must have wanted to achieve a youthful, playful, and refreshing look, which she did well.
4. Gemaén Jordan Taylor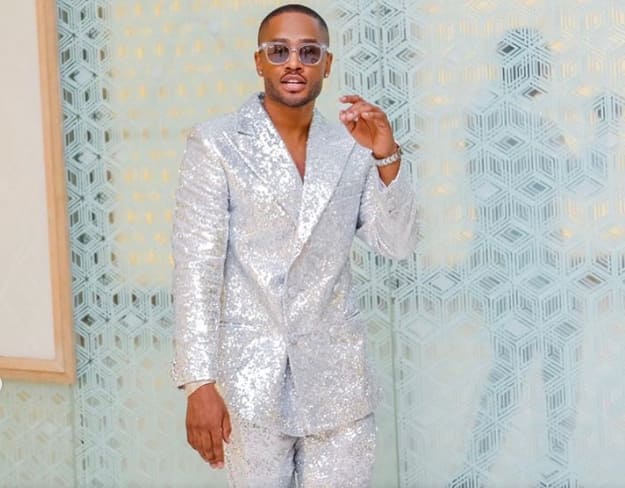 Having ignored the required red themed dress code, Gemaen still qualified for the runners up during the SA Style Awards. His sequined silver suit made it to the top, and his simplicity must have convinced the judges at the event that he was the right candidate for the position.
READ ALSO: Top 20 curvy South African celebrities
Worst dressed Mzansi celebrities
While it is hard to ascertain the worst dressed, it is easy to tell who broke all the rules for the event.
1. Liesl Laurie
Her dress was off the limits and not applauded at the first impression. Liesl's outfit not only broke all the rules, but it was an emulation of what has stolen the attention of people in some other red carpets. While her "naked" dress was sexy and pretty, it failed for its dullness. If only she would have added some red to her lips, around her neck, or anywhere else, she would have earned better scores.
2. Gina Myers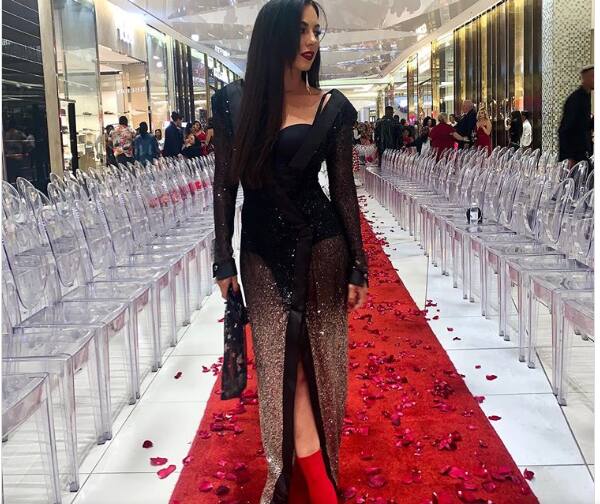 It is the first time that Gina Myers disappointed us on the red carpet! Having won the Bachelor SA, and as a makeup artist, fans expected more than what she delivered during the SA Style Awards. Many of her followers assume that she must have missed the bit requiring shades of red only to slap them at the eleventh hour. We have no doubts about her shape, but her general impression for the day was off!
3. Zuraida Jardine
No one expected Jardine on this side of the list. Unfortunately, her choice of the dress made her look less classy than we all know. If only she kept her style simple, she would have achieved more gorgeous looks.
4 Somizi Mhlongo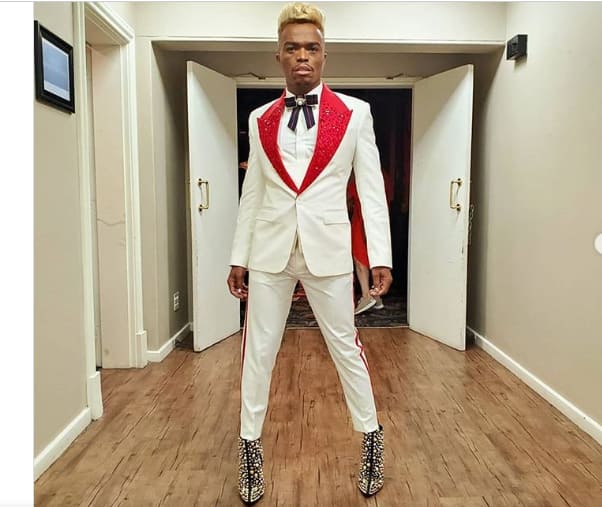 Mhlongo is never afraid of trying new looks. His boldness landed him in hot soup, leaving him looking less appealing compared to other celebrities, and he was not up to the standards of his fans. However, he was the Most Stylish Couple together with his husband, Mohale Motaung.
Apart from Somizi and Nomuzi, other winners during the event were:
Lezanne Viviers - Most Innovative Style
Maria Borges - Most Stylish Model
Melody Molale - Most Stylish Media Personality
Pearl Modiadie - Most Stylish Performing Artist in Film or TV
Tatum Keshwar and Warren Wheatl - Most Stylish Changemakers
Thebe Magugu - Most Stylish Designer - Interior or Fashion
Ze Nxumalo - Most Stylish Business Person
Thameenah Saint and Mihlali Ndamase - The Next Big Thing
READ ALSO: 15 Liesl Laurie cutest photos and interesting facts
Taking a closer look at the best and worst dressed Mzansi celebrities in our list, one is bound to admire the glitz that went down at the SA Style Awards. It is also obvious that simplicity and style are needed to bag the award for the day. Do you agree or have a different opinion of the best and dressed Mzansi celebs? Share your thoughts with us in the comments section below.
READ ALSO:
Top 10 clothing stores: Best online clothing shopping South Africa
Top 10 plus size models in South Africa
Zozibini Tunzi best-kept secrets: TOP 15 surprising and interesting facts!
10 South African male models who are world class
Melody Molale age, husband, blog, Instagram and contact details
Source: Briefly News