Isabel dos Santos age, children, spouse, parents, scandal, house, car, Instagram, net worth
Isabel dos Santos the first child and also the eldest daughter of the long-serving president of Angola, José Eduardo dos Santos. She was awarded the title, Africa's richest woman in a 2013 report published by a Forbes magazine survey. Dos Santos wealth is credited to her business activities in the Angolan oil industry, especially as she once headed Sonangol, Angola's state oil company.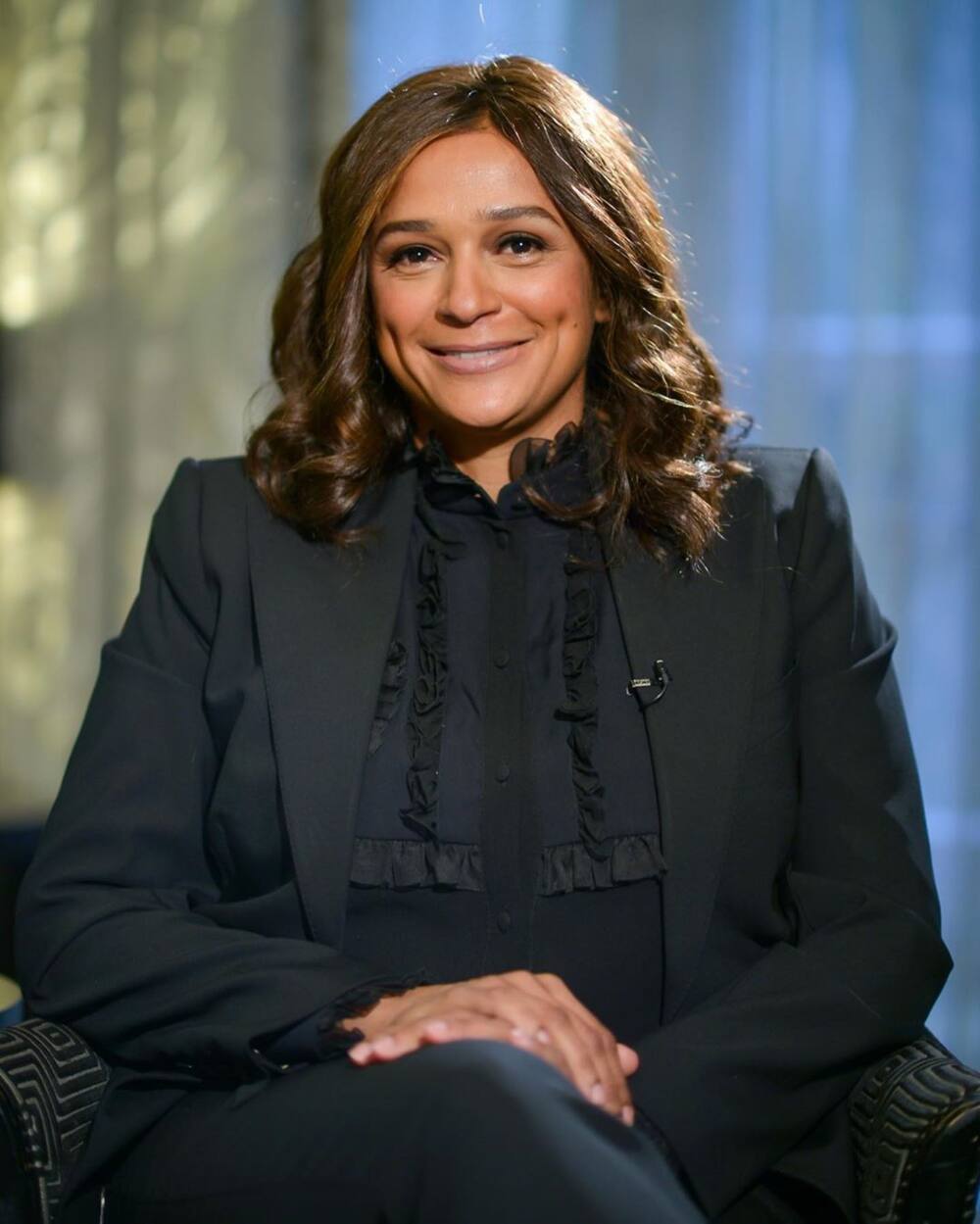 Santos owns stakes in the telecommunications industries in Angola and Portugal through her telecoms company known as Unitel, Angola's phone operator. She has successfully run businesses from the ground like the Miami Beach restaurant in Angola. She hopes to help the people of Angola rise from poverty through education and business, which she says is the answer to many problems in her country.
Isabel dos Santos profile summary
Full name: Isabel Dos Santos
Year of Birth: 1973
Age: 47
Marital status: Married
Husband: Sindika Dakolo
Gender: Female
Profession: entrepreneur, businesswoman
Instagram: isabel_dos_santos.me
Early life and career
She was born in Baku, Azerbaijan to her Angolan father José Eduardo dos Santos, who was an Angolan politician at the time, and he then led Angola for nearly four decades. Isabel dos Santos mother was Tatiana Kukanova who went to the same school as her father. In her childhood years, she studied electrical engineering at King's College London. Like her father, she was good at Maths and Physics, which helped her delve into engineering for her A level education.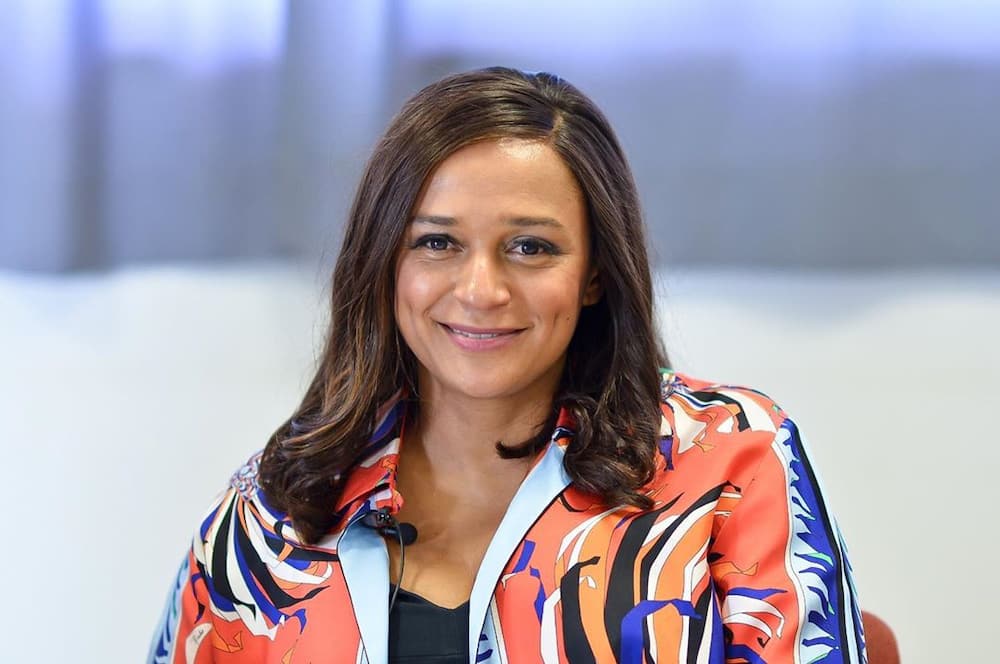 After her studies, she returned home to join her father in running the country and to start her career. She served as a Project Manager Engineer for Jembas Group. Later on, she joined the country's telecoms industry and built her business, the Miami Beach club and restaurant, which was her first stint at business, and it has been successful ever since. She lives a glamorous life between Portugal and London and loves social media. Isabel dos Santos Instagram handle is @isabel_dos_santos.me
Isabel dos Santos family
She is married to Dakolo Sindika, a Congolese millionaire whom she met while studying in London. Dakolo is also from a prominent family in Congo. They had a glamorous wedding in Luanda in 2002 that was attended by many prominent people. They also have three children.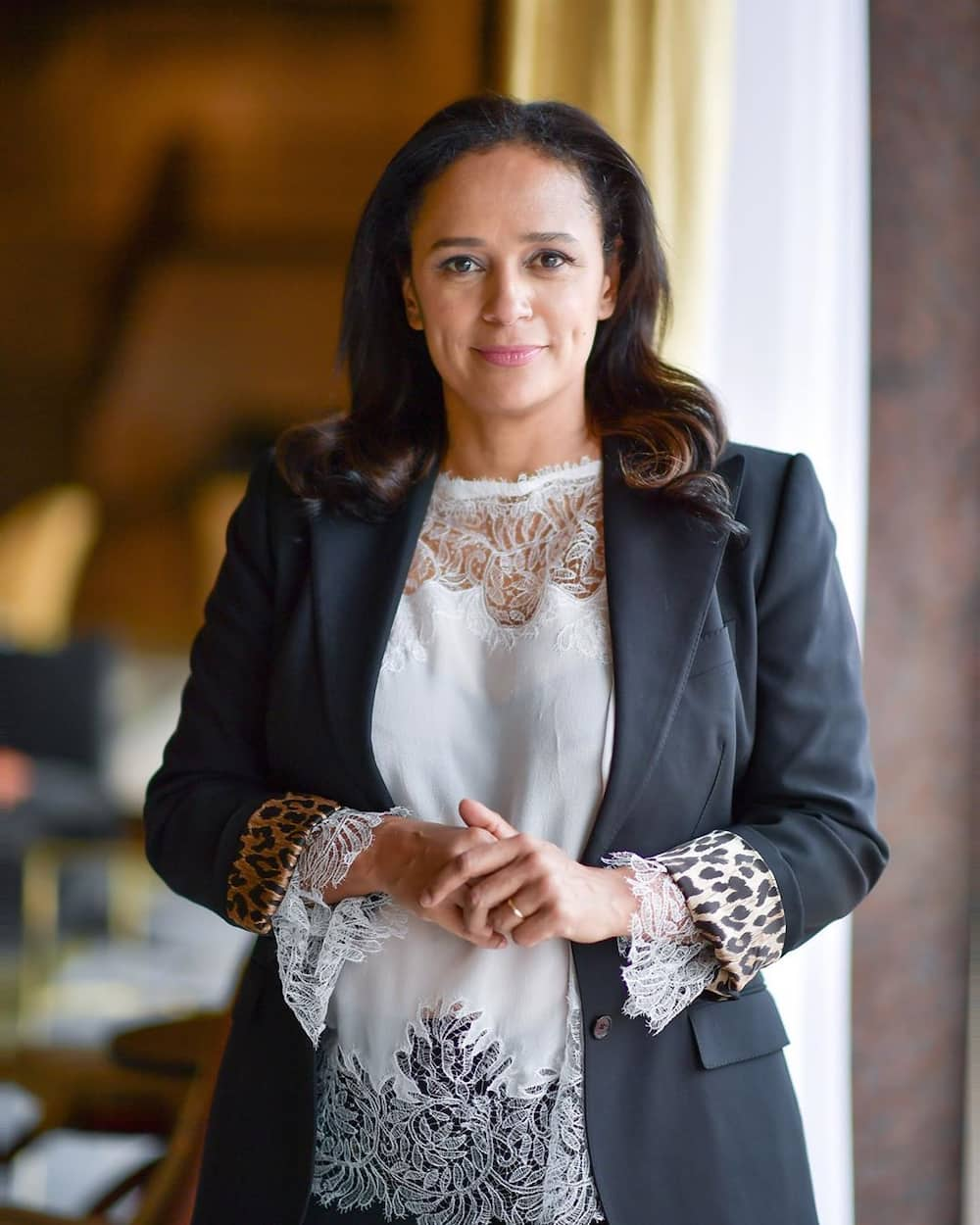 What is Isabel dos Santos net worth?
After her award in 2013 as being the richest woman in Africa, Isabel is said to be worth two billion US dollars by a Forbes magazine survey. She credits her wealth to hard work and focus. Recent reports about her wealth have emerged citing that she has been hiding in her father's shadow of accumulated wealth and riches.
Isabel dos Santos house
Together with her husband Dakolo, they have a 13 million pound mansion in London. The house is in a gated community in Kensington, London, and it is reported to have an underground swimming pool and a spa. The house has also been under scrutiny and media probing following reports of money laundering and embezzlement of Angola's state funds.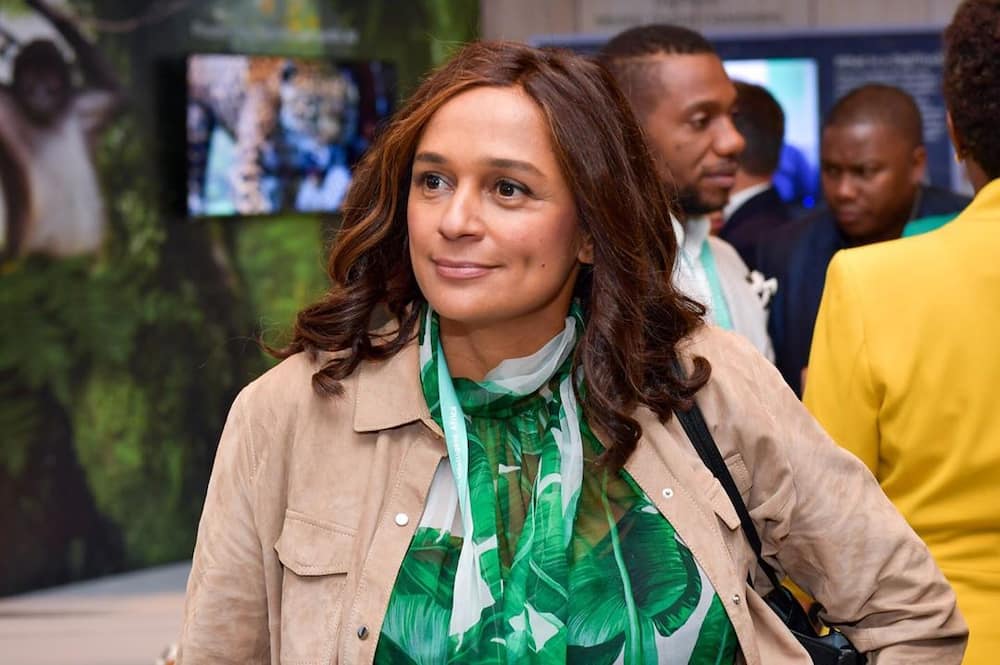 Does Isabel own a car?
There is no information about the car she drives, but she owns a large private jet and a yacht that she put on sale recently. A move initiated by the recent investigations about her wealth.
READ ALSO: Isabel dos Santos: Africa's richest woman eyes an Angola presidency
Isabel dos Santos scandal
Recently, she has found herself in the eye of a storm in her home country, Angola, where she has been accused of fraud in court and as revealed in the 'Luanda leaks', a report by the international consortium of investigative journalists. There are a lot of concerns about her source of wealth since Angola remains to be one of Africa's poorest countries and most locals live on less than a dollar every day. The leaks also indicate that she could have amassed wealth from her father's corrupt dealings while he was in government.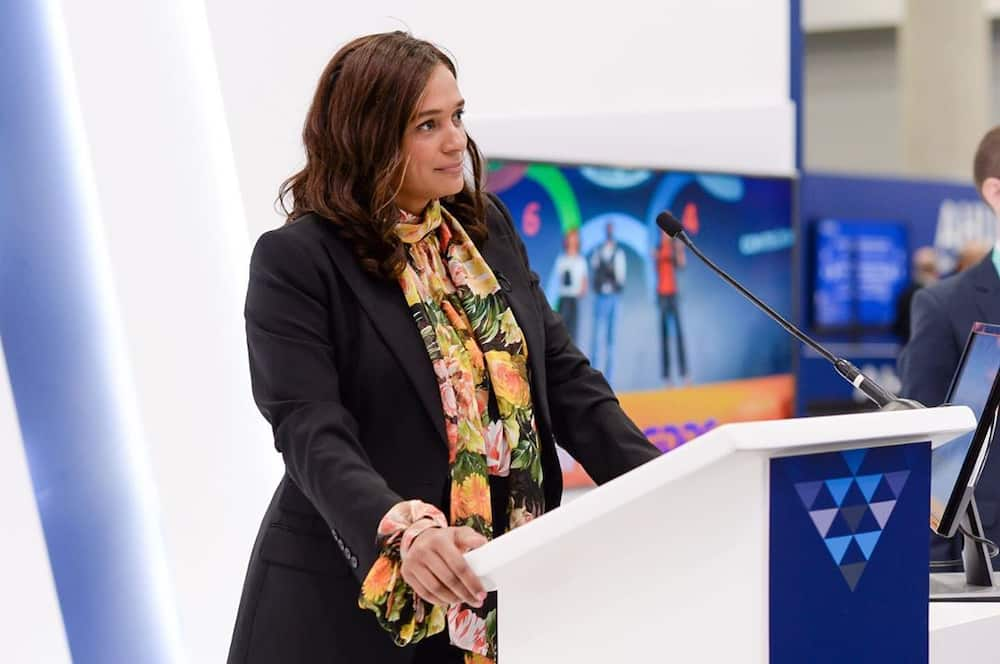 The Luanda leaks published recently show that her source of wealth was questionable and that she transacted millions of dollars that raised red flags in American intelligence firms. The proceeds from her businesses were put into assets like luxury homes and big businesses.
READ ALSO: Folorunsho Alakija listed among only 3 black female billionaires in the world
Santos is a successful and influential woman in her local home and the African scene at large. Despite the ongoing investigations on her fraudulent practices, she is an icon of many African youths, especially women aspiring to make it in life.
READ ALSO: Top 10 most beautiful daughters of African presidents
Source: Briefly News