South African soapies are currently the plug, especially if you are a fan of drama, humour and everything in between. The juice that these shows are ready to serve is more than you could ever ask for. This is Love is a soapie that will blow your mind because of how twisted its storyline is. You might want to check up This is Love Teasers for highlights of what is going to happen in February.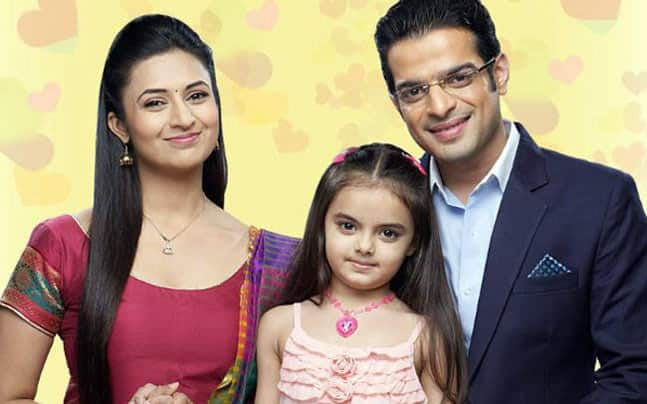 Imagine a show where the closest friends turn their backs against one another and are ready to do whatever it takes to throw one another under the bus? That is how messy the situation is for This is Love cast. The worst bit is that the situation has gotten to the extent of family members turning against one another. If you wish to feed your curiosity on how messed up the storyline will be, This is Love teasers for February have all the highlights of how the drama will unfold in February.
This is Love teasers for February 2020
These are some of the notable scenes that will unfold in This is Love episodes for February 2020:
READ ALSO: Getroud met Rugby Teasers: February 2020
Monday, 3rd of February, 2020
Episode 1700
A strange lady calls Raman and threatens him, and, this causes the Bhallas to get troubled. Karan, on the other side, is happy about this and decides to be friends with this lady.
Episode 1701
Amidst the anxiety, the Bhallas proceed with the Holi celebrations, and as the party goes on, they realise that Bala's wife is missing.
Tuesday, 4th of February, 2020
Episode 1702
Yug is convinced that Karan could have a hand in the miseries befalling the Bhallas. He, therefore, confronts him about it. Karan's deceitful nature gets in the way of the plan that Ishita had made to trap Muskaan.
Episode 1703
Muskan threatens Ranbir and Ranbir is obliged to hurt Ishita. Luckily, Shagun reaches out to the police and Muskaan is put behind bars.
Wednesday, 5th of February, 2020
Episode 1704
The Bhallas are anxious when they find out that Muskaan has been released, and the height of their trouble comes when Sahil Shah shows up ready to revenge. Later that day, Aliya confesses about something that leaves everyone in shock.
Episode 1705
Aliya goes ahead with her marriage preparations even though Ishita puts Rohan's worries to rest by telling him that Aliya will not get married to Yug.
Thursday, 6th of February, 2020
Episode 1706
Rohan goes against Ishita's wishes and goes ahead with preparations for the wedding between Aliya and Yug.
Episode 1707
The Bhallas continue with the preparations for the wedding. They do not know that Karan is planning an attack against Rohan and Ishita. Muskaan, on the other hand, tries to escape.
Friday, 7th of February, 2020
Episode 1708
Raman cautions Ishita about interfering with the wedding. Karan tries to blackmail Rohan who already looks startled. Do you think Ishita will manage to stop the wedding?
Episode 1709
The anger that Rohan has aggravates and he tries to stop the wedding. Is it too late for him to do so?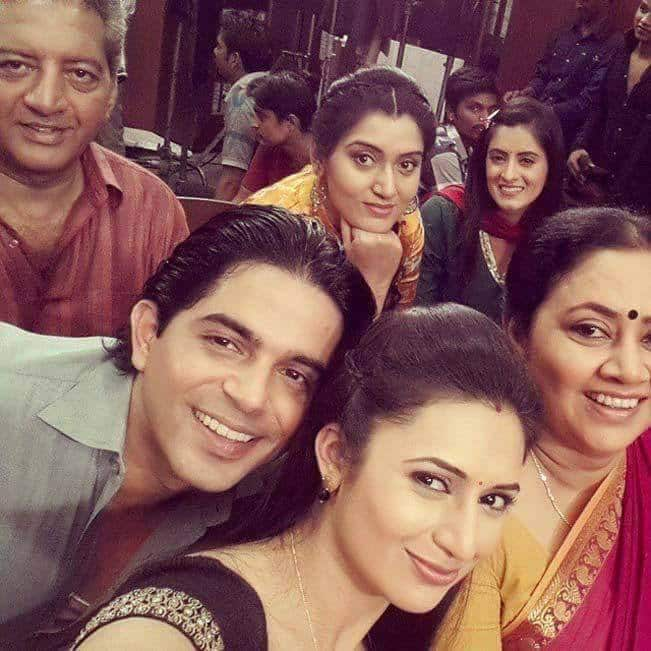 Monday, 10th of February, 2020
Episode 1710
When the Bhallas come back to their senses, Sahil Shah tells them about Raman killing Muskaan.
Episode 1711
Raman rebukes Yug for lying to him as Karan walks towards Rohan who seems to be helpless. As this happens, Sahil Shah goes ahead with his plan to frustrate the Bhallas.
Tuesday, 11th of February, 2020
Episode 1712
Aliya and Ruhi find themselves in trouble as they are involved in a human trafficking uproar. On the other hand, Karan shows up at Raman's place, asking for his hand. Yug, however, does not seem to trust him and what he can be up to.
Episode 1713
Aliya pounces on the goons and in the process, Karan ends up getting injured. Hours later, Raman shows up at the kidnappers' hideout.
Wednesday, 12th of February, 2020
Episode 1714
Ruhi seems to be concerned about Karan's condition as Sahil Shah informs the police about Muskaan being alive.
Episode 1715
Karan seems to be falling for Ruhi's charm as Raman's employees go on a demonstration.
Friday, 14th of February, 2020
Episode 1716
Sahil is convinced that the Bhallas have been caught up in his evil plan, and on the other side, Raman's employees are not willing to get back to work.
Episode 1717
Karan walks into Sharma in a compromising situation as Sahil causes destruction at the market. Raman is beginning to notice that Ishita has been acting strangely.
Friday, 14th of February, 2020
Episode 1718
Someone threatens Simmi at gunpoint, and Karan spots Rohan at the car park. He seems drunk.
Episode 1719
Simmi panics so much that he cannot tip off Shagun about the intentions that Ishita has towards him.
Monday, 17th of February, 2020
Episode 1720
Ranbir and Yug go to a night club. They have no idea that Raman is spying on them. Later on, Raman is shocked when he sees Shehnaz, Sahil's wife.
Episode 1721
Raman questions Ishita about going to the night club with Sahil.
Tuesday, 18th of February, 2020
Episode 1722
Karan is suspicious about a crime having taken place as Rohan asks Aliya and Ruhi to come over for dinner. The Bhallas, on the other side, cannot comprehend why Aliya's behaviour has changed so much.
Episode 1723
Ishita exits abruptly, and this causes Raman's confusion to increase. Rohan comes up with a plan for Ruhi and Aliya, as Ishita faces a big problem.
Wednesday, 19th of February, 2020
Episode 1724
Aliya is perplexed when she finds out the truth about Yug's identity. She does not listen to Rohan; however, he tries to console her. Ishita threatens to murder her children and this forces Karan to give her the diamond.
Episode 1725
Raman gets troubled when he discovers that Ishita is missing. On the other hand, Rohan drugs Aliya after which he opens up about how he feels towards her. Karan, Yug and Ruhi are worried about Aliya, and they set out on a mission to find her.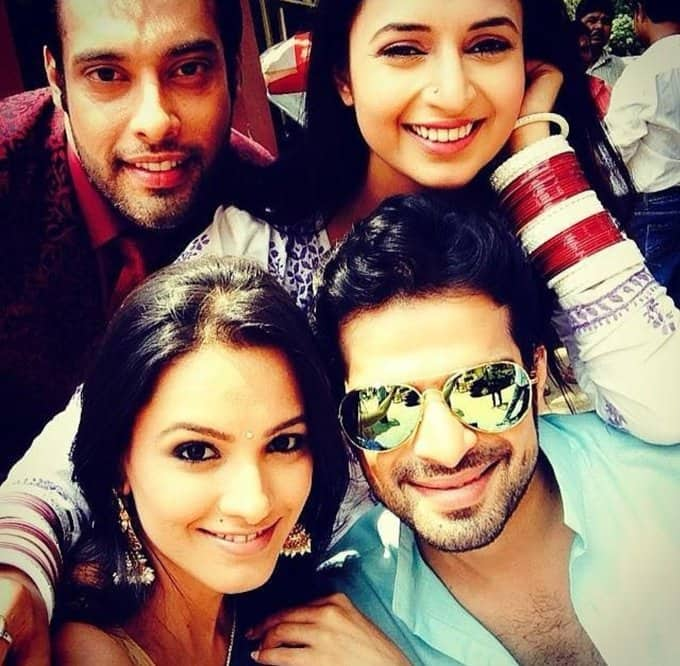 Thursday, 20th of February, 2020
Episode 1726
Rohan is caught committing his sin. How will he get himself out of this mess? Meanwhile, Bala decides to expose Ishita, as Ruhi blames Karan for misleading them in the party.
Episode 1727
Ishita threatens Bala, and as a result, Bala confesses the truth. How is Raman going to react to this news?
Friday, 21st of February, 2020
Episode 1728
Madhu spots Sahil and Ishita in a restaurant, and this causes her to faint. Later, Ishita points a gun at Raman, and Raman is forced to take a step that he has not wished for.
Episode 1729
Mani and Raman ask the police to give them a hand so that they can get into Sahil's house and look for Ishita. Will their mission bear any fruits?
Monday, 24th of February, 2020
Episode 1730
Sahil orders Shaina to put on an act and later, she reveals her true identity to Raman.
Episode 1731
Neha comes through for Aliya and saves her from a risky situation as Ishita secretly asks Rohan to save her.
Tuesday, 25th of February, 2020
Episode 1732
Sahil chooses to go ahead with the plan that he has made against the Bhallas who discovers something shocking about Rohan.
Episode 1733
Rohan tries to blow Aditya's cover, and this makes Ishita so mad that she slaps him.
Wednesday, 26th of February, 2020
Episode 1734
Aliya makes a decision that no one has expected her to do, and Ishita and Yug are emotional about the turn of events for the past few days. Raman, later on, comes bearing some shocking truth. What could it be?
Episode 1735
The Bhallas go on with preparations for the wedding between Yug and Aliya.
Thursday, 27th of February, 2020
Episode 1736
Sahil gets hold of the keys to Ishita's clinic as Raman plans a new way of trapping him. As this goes on, the wedding preparations have become overwhelming for most people.
Episode 1737
The Bhallas are in high spirits as they celebrate Yug and Aliya's pre-wedding rituals. As the celebrations go on, Raman and Ishita try to come up with evidence that will prove that Sahil Shah is guilty.
Friday, 28th of February, 2020
Episode 1738
Raman tries to come up with a way of tricking Sahil as Aliya asks Ishita to bless her. Later on, Raman lands an opportunity to implement his plot.
Episode 1739
As Raman goes ahead with his plans to expose Sahil, he is careful to ensure that he is aware of Sahil's moves. On the flip side, Aliya and Yug are in a celebratory mood as the pre-wedding goes on.
This is Love teasers for February are nothing compared to the gist that awaits you in the oncoming episodes. Be sure to catch this and more humour on Glow TV every weekday at 19h00 and 19h30.
READ ALSO:
Muvhango Teasers: February 2020
7de Laan Teasers: February 2020
Arendsvlei Teasers: February 2020