Are you looking for a TV series to help you out of boredom? Games of Love teasers have been the answer since the first episode went on air. The creators and directors of the soapie have done an excellent job of coming up with an educating piece as this. Since each episode of Game of Love has every element of entertainment, be assured to stay glued to your seat.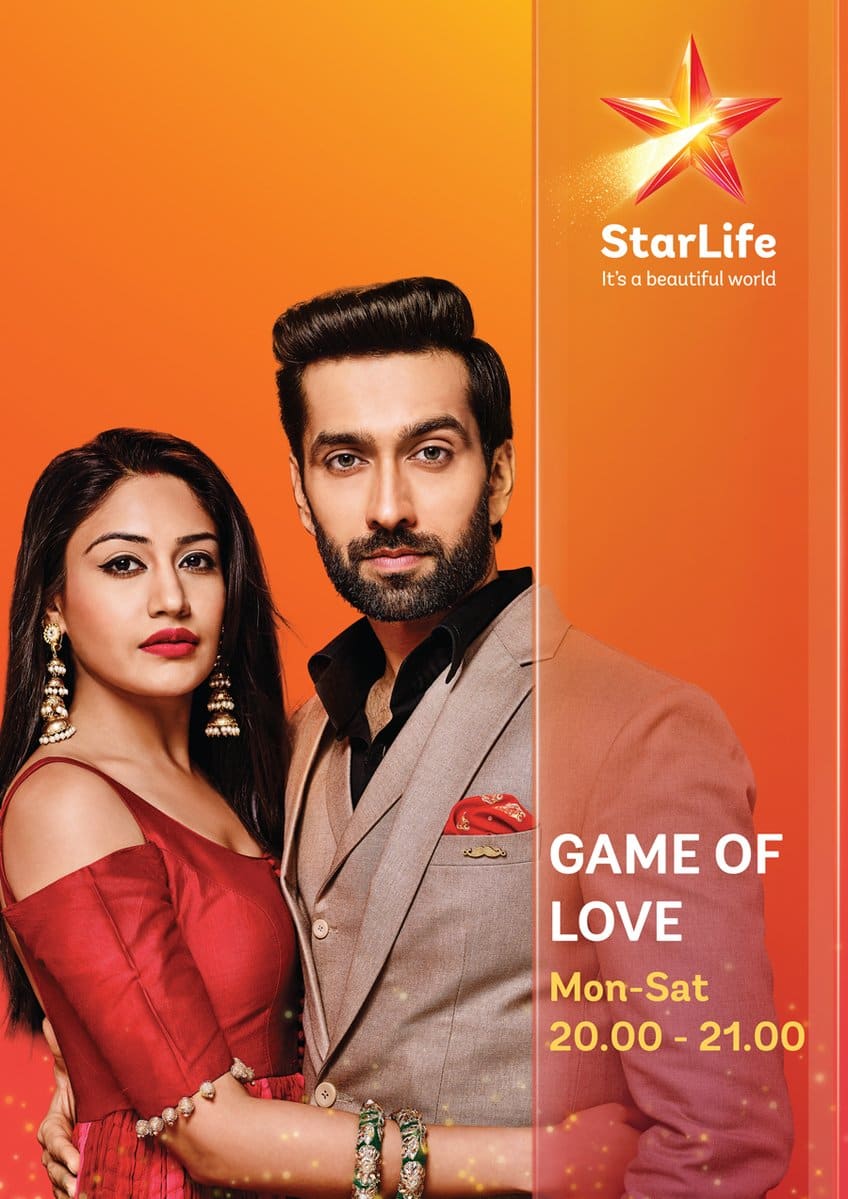 Game of Love was premiered on the 27th of August, 2018, on starlife. It is an Indian TV series centred around two brothers, Shivaay and Omkara, with their cousin, Rudra. The series portrays the extensive family relations found in many Indian families. As one of the elements of a good drama, the Games of Love characters were best fitted for each of the roles assigned to them. Take a look into the teasers to have a glimpse of what to expect this month before the official broadcast.
Game of Love February teaser 2020
Friday, 1st of February, 2020
Episode 273
Shivaay faces the bandit the moment he is about to shoot Anika. As they struggle, the bandit gets the gunshot instead.
Episode 274
Shivaay does not want to carry out the puja rites. Soon after, Anika gets a call concerning the DNA test. On the other hand, Pinky has a dreadful agenda against Anika.
READ ALSO: The Queen Teasers: February 2020
Saturday, 2nd of February, 2020
Episode 275
Anika is surprised as Mahi reveals to her that Shivaay is not Pinki's daughter. During the press conference, a bar dancer comes up as the mother of Anika.
Episode 276
Omkara takes Anika home. Soon after, Shivaay sees Anika discussing something with Nayantara. Do you think she will find out about the truth?
Monday, 4th of February, 2020
Episode 277
Anika opts to connect with Nayantara, but she is baffled at the end of the meeting. Do you think she may discover the truth concerning Nayantara?
Episode 278
Anika seeks to find out from Nayantara why she has left her, while Nayantara attempts to deceive her. What you should find out from today's episode is if Shivaay and Anika going to learn about who Nayantara really is or not.
Tuesday, 5th of February, 2020
Episode 279
Shivaay's assessment confirms Nayantara that she is indeed the mother of Anika. But then, before the conclusion is reached, Shivaay organises to get a DNA test for Nayantara.
Episode 280
Ranveer emotionally threatens Priyanka. Soon after, Shivaay attempts to take the DNA result. Do you Pinky will attempt to change the result?
Wednesday, 6th of February, 2020
Episode 281
Although Pinky crushes the result, Shivaay collects another copy from the doctor. Pinky demeans Nayantara as Ranveer attempts to gain Priyanka's trust.
Episode 282
Anika is broken to learn the truth about the DNA report, and after that, Shivaay gets Nayantara to the house. Why is he facing her?
READ ALSO: Generations Teasers: March 2020
Thursday, 7th of February, 2020
Episode 283
Anika finds out that Shivaay is not telling the truth concerning Nayantara. Will she discover the reason?
Episode 284
Rudra rescues Shivaay and Omkara from the fire outbreak, while the deceptive Svetlana puts Gauri's life in danger and threatens the Oberois.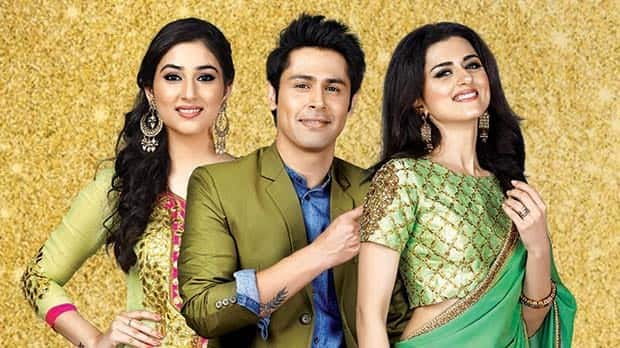 Friday, 8th of February, 2020
Episode 285
Shivaay takes Gauri to the house and rebukes Omkara for failing to tell him he got married. Soon after, the Oberios organise the ring occasion of Shivika and Gauri.
Saturday, 9th of February, 2020
Episode 286
The Oberios carry out some rites as Shivaay informs Anika about his agenda to reveal the spy in their home who is responsible for Nayantara's coming. Do you think Pinki will be captured?
Monday, 11th of February, 2020
Episode 287
Anika is surprised by finding out the person responsible for Nayantara's coming. Gauri makes an effort to avoid putting her name down in the Kul Pathri. Is she going to tell Shivaay the truth?
Tuesday, 12th of February, 2020
Episode 288
Pinki is putting up some actions to defame Nayantara, while Shivaay scolds Anika for accusing Pinki. At the same time, Rudra gets to meet with Bhavya face to face.
Wednesday, 13th of February, 2020
Episode 289
Pinki attempts to paint Anita in a gruesome light by prompting her to put a toxin, while Rudra begins to love Bhavya. Who do you think she is?
Thursday, 14th of February, 2020
Episode 290
Omkara and Shivaay lash Ranveer, while Priyanka begs them to put an end to it. Also, Shivika shares an emotive time as Pinky seals a contract with Kamini.
Episode 291
Ranveer and Priyanka go into the mansion of Oberios, and Pinky and Ranveer turn on Anika for assisting Priyanka to get married.
Friday, 15th of February, 2020
Episode 292
Anika finds out that Pinky is the perpetrator, and Priyanka attempts to see Ranveer as Pinky blackmails her.
Episode 293
Pinki demands that Anika vacates the house in three days or face the consequence. Soon after, Gauri and Omkara make an effort to unite her with Shivaya again.
Saturday, 16th of February, 2020
Episode 294
Shivaay is planning to have some intimate moments with Anika. Then, Pinky retells Anika to stay away from him, but what is she likely to do?
Episode 295
Shivaay and Anika enjoy romantic time together, and she is shattered as Pinki brings the deal to her knowledge again. Is there a solution for Anika?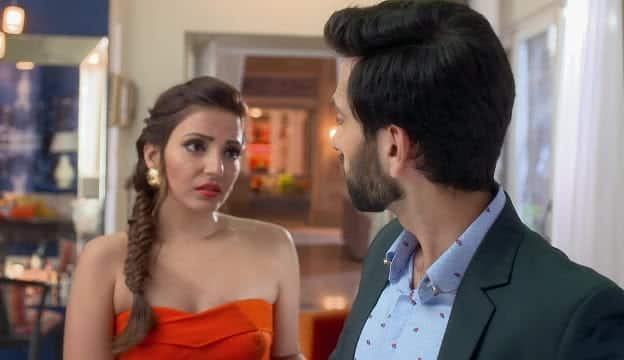 Monday, 18th of February, 2020
Episode 296
The Oberios are anxious the moment Anika is no longer seen in the sangeet. Soon after, Shivaay speaks to the press about the marriage between Rudra and Bhavya, but do you think their marriage is valid?
Episode 297
Shivaay desires to have intimate time with Anika, but he is shocked to notice the change of behaviour in her. What is possibly the reason?
Tuesday, 19th of February, 2020
Episode 298
Anika, in an attempt to paint Shivaay in a bad way, deliberately blocks him from moving the property share to Rudra and Omkara.
Episode 299
Rudra and Omkara discover that Kamini is Shivaay's father, and Anika stops them from telling Shivaay the truth while sipping the alcohol.
Wednesday, 20th of February, 2020
Episode 300
Intoxicated Anika sleeps off moments before telling Shivaay the truth, and then, the following day, Shivaay organises a surprise package, but Pinki intends to spoil it. How is she going to stand before him?
Episode 301
Shivaay has a surprise package for Anika, but she acts offensively towards him while Pinki is glad to see her agenda pulled through.
Thursday, 21st of February, 2020
Episode 302
Everybody is surprised as Anika tells the truth about Omkara. Shivaay makes a desperate decision because he is broken.
Episode 303
Shivaay throws Anika out of the house, and they are feeling troubled remembering themselves. Is he going to find out the reasons behind her actions?
READ ALSO: Arendsvlei Teasers: February 2020
Friday, 22nd of February, 2020
Episode 304
Anika makes efforts not to be seen after she spotted Shivaay with Sahil. Unexpectedly, Shivaay gets a heart attack.
Episode 305
Anika goes for some job interviews as Ranveer reprimands Kamini for giving Priyanka some problems. At the same time, Ragini is planning to entrap Shivaay.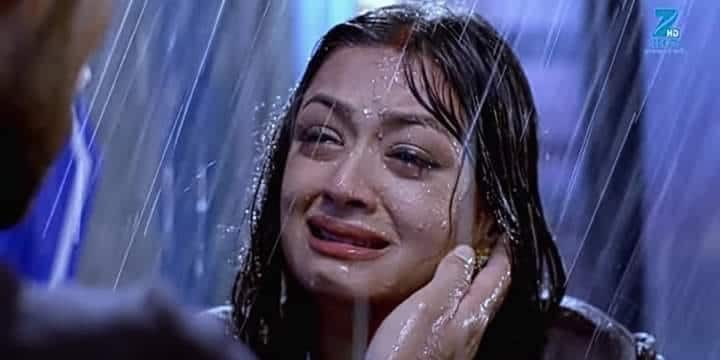 Saturday, 23rd of February, 2020
Episode 306
The story takes another turn, while Omkara is unconscious. Tej decides to allow him to die, but Shivaay is resolute to see he does not stop his medication. Is Omkara going to get well?
Episode 307
Rudra and Shivaay are caught up in emotions as they are thinking about Omkara. Kamini has an agenda to cause a problem between Ranvir and Priyanka. Is she going to be successful?
Monday, 25th of February, 2020
Episode 308
Ragini is acting out to entrap Shivaay. Kamini makes attempts to sow a seed of discord between Ranvir and Priyanka as Bhavya conceals the truth from Rudra.
Episode 309
Ragini is displaying some attitude before Shivaay, while Kamini makes Ranvir angry against Priyanka. Also, Shivaay is shocked to witness the recovery of Omkara from a comatic state.
Tuesday, 26th of February, 2020
Episode 310
Anika feels Shivaay is in danger as some thugs beat him up. Soon after, she sees Samar Malhotra and secures a job.
Episode 311
Anika dresses as the bride and controls the situation while Chanda was away. Kamini wants to convince people of Priyanka's mental instability. What are the reasons?
Wednesday, 27th of February, 2020
Episode 312
Shivaay scolds Anika for accepting that she is about to get married. He is arrested soon after. What is the reason behind the arrest?
Episode 313
Omkara and Rudra reproach Pinki for bringing harm to the life of Shivaay, while Shivaay is surprised as Anika comes back to claim ownership over the house.
Thursday, 28th of February, 2020
Episode 314
Ragini informs her brother that she is in love with Shivaay as Anika makes a promise to Rudra and Omkara to restore him to his former self.
Episode 315
Anika makes an effort to get Shivaay jealous by feigning to put a call to Rohit. How will he react to the pranks?
Everybody loves to get the best out of an entertaining piece. Game of Love teasers are some of such TV drama series that gives fans the best of entertainment with every exciting episode. The Game of Love full story has one of the best love storylines everyone should watch.
READ ALSO: Muvhango Teasers: February 2020