There was a time when Mxolisi Mbali had almost lost his faith. As a young man, unable to attend school due to financial difficulties, he wasn't sure where his path would lead. But it was his love of connecting with God through music, that ultimately saved him, delivering him a thriving career as a gospel performer and music trainer.
PAY ATTENTION: Click "See First" under the "Following" tab to see Briefly.co.za News on your News Feed!
By: Zakithi Dlamini - Freelance journalist
Born in Cottonlands, KZN, and raised by his uncle after his father died in 1992, Mxolisi tried all he could to complete his education, including living in cramped spaces in other people's homes just to be closer to school because he had no money to travel to school.
Speaking to Briefly.co.za, Mxolisi said after all his attempts to get an education failed, he was forced to abandon Grade 10 at Nqakathela Secondary School and seek employment.
"Sometimes God needs us to use our talents to overcome our challenges. Those who are less fortunate need to fight for their success. When we are faced with challenges, we don't give up or blame our parents or God.
We need to thank God for what he does for us and not only focus on complaining about challenges. We are all capable of succeeding, whether we are rich or poor, no matter our race."
Before realising his calling, Mxolisi tried various career paths including construction and football. He also played football with former Bafana Bafana and former Kaizer Chiefs player, Sthembiso Zondo, but in the end, it was music that seemed to be his calling.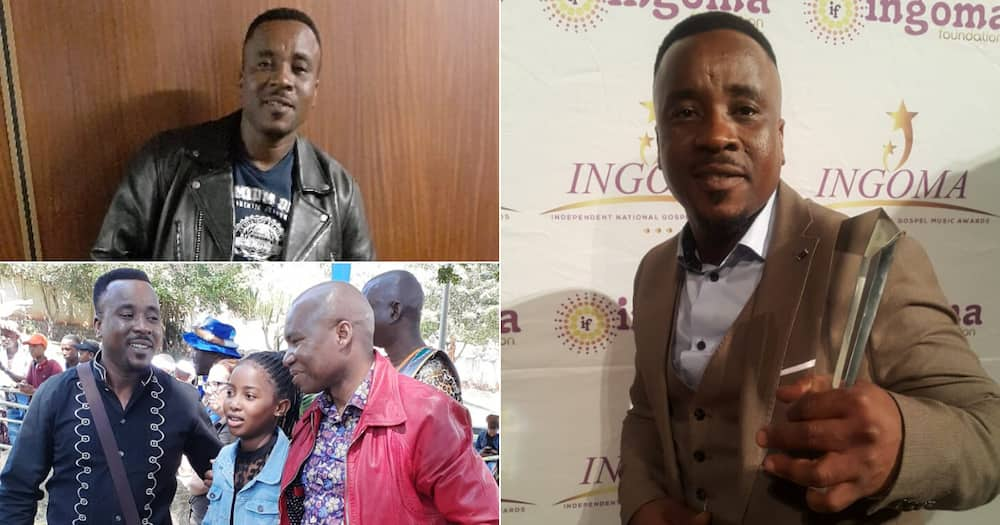 Mxolisi was passionate about singing and helped to train local choirs. His professional career took off when he was contacted by Simon Gwala, now his manager, who Mxolisi helped train in music.
This training ultimately helped Simon to get a part in the movie, The Lion King. When Simon came to visit from Germany he decided to help Mxolisi and they recorded his first album Masithandaze.
READ ALSO: DJ Zinhle takes moment to wish Kairo's gogo a happy birthday
"I've always loved singing but I never thought it would get me this far. When I heard my music playing on national radio for the first time, I was in tears.
I wanted to pinch myself to make sure I wasn't dreaming. Winning my first award was also my greatest achievement and highlight in my career. "
Despite all the challenges, Mxolisi has kept his faith and is a nationally-recognised gospel music star, who has won multiple awards and shared the stage with local and music legends.
He continues to offer music coaching sessions to help those interested in music, where he is a true inspiration to youngsters who dream of having a successful music career like him.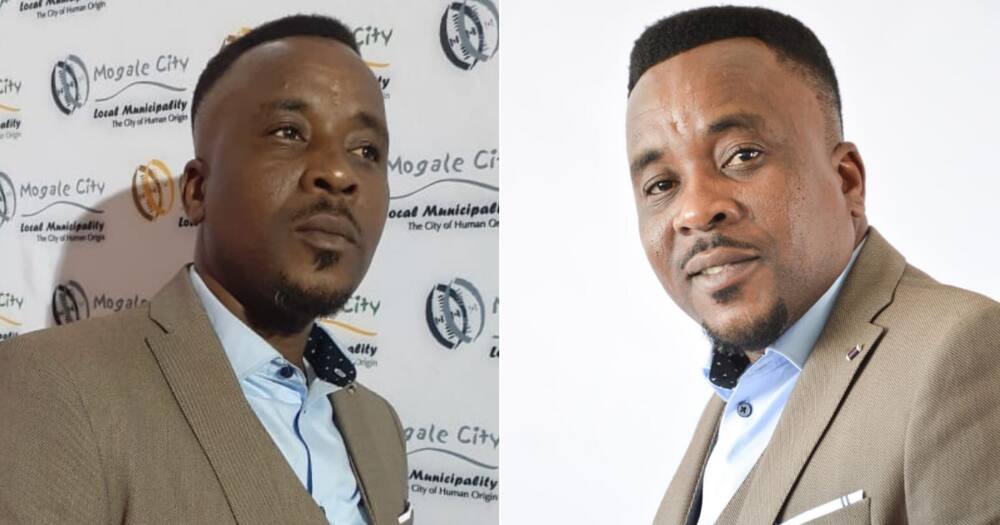 Mxolisi believes strongly in supporting emerging talent and encourages event organisers to look into upcoming artists for bookings.
"Breaking it in the music industry was not easy. If these artists can be given a chance, it wouldn't be so hard for them to break it in the industry," he said.
Simphiwe Sikhakhane, a friend and a co-worker on a youth development group; The Legacy said:
"Mxolisi is God sent to other people. He's very passionate about his work. He's a good listener and playful but when it comes to his work, he is very strict. He cares about people and he has played a major role in helping lots of youngsters realise their talent and to use them to succeed."
Enjoyed reading our story? Download BRIEFLY's news app on Google Play now and stay up-to-date with major South African news!