Kobe Bryant family photos: kids, wife and parents
Kobe Bryant, the iconic basketball player's rise to stardom, was epitomised by the NBA. A series of colossal achievements crowned the twenty years of his basketball career at the Los Angeles Lakers. His success saw him in the Hall of Fame both in the basketball court and out. Apart from the game, what did the other aspects of his life look like? These details will provide more insight into his personality.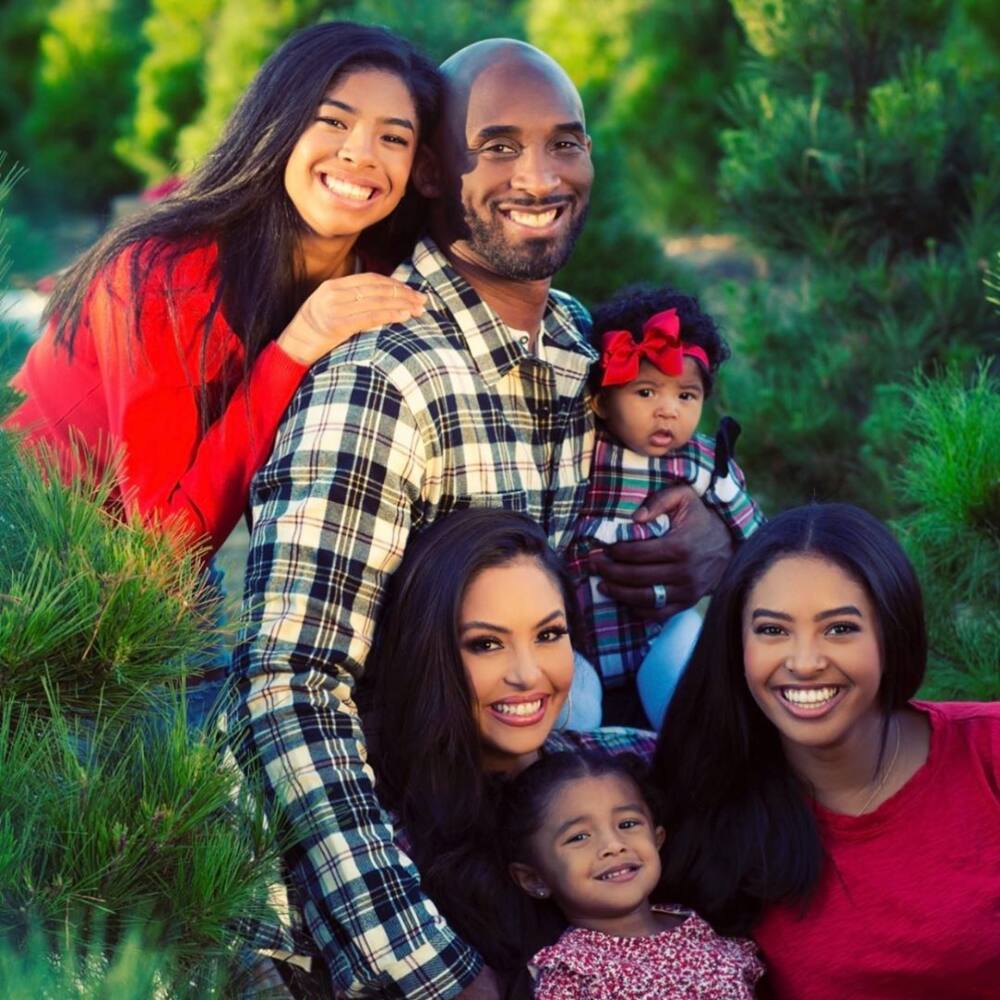 Resilience and zeal would best describe what it took Kobe Bryant to transcend to fame. The long hours of training and nursing injuries saw him make an insurmountable impact, both in the court and out. Not only did he carry on with his career after retirement, but he also spent quality time with those that he cared about. How much do you know about his family? How about taking a trip down that lane?
Kobe Bryant family
These are the details of the player's family:
READ ALSO: The world reacts to Kobe Bryants death- RIP
Kobe Bryant parents
Interestingly, Kobe's father, Joe Bryant, was a basketball player at the NBA. Joe spent the better part of his career in Italy. There are very high chances that he mirrored his son's passion for the game.
It is believed that Kobe's mother, Pamela Bryant, and her husband, did not have the best relationship with their son ever since he married Vanessa. According to sources, Kobe's parents did approve of his marriage, and as a result, they did not show up at his wedding.
In 2013, the state of the star's relationship with his parents worsened when they tried to sell his sports memorabilia. Despite the wrangles, Kobe is believed to have been trying to get to talking terms with them before he died.
Kobe Bryant wife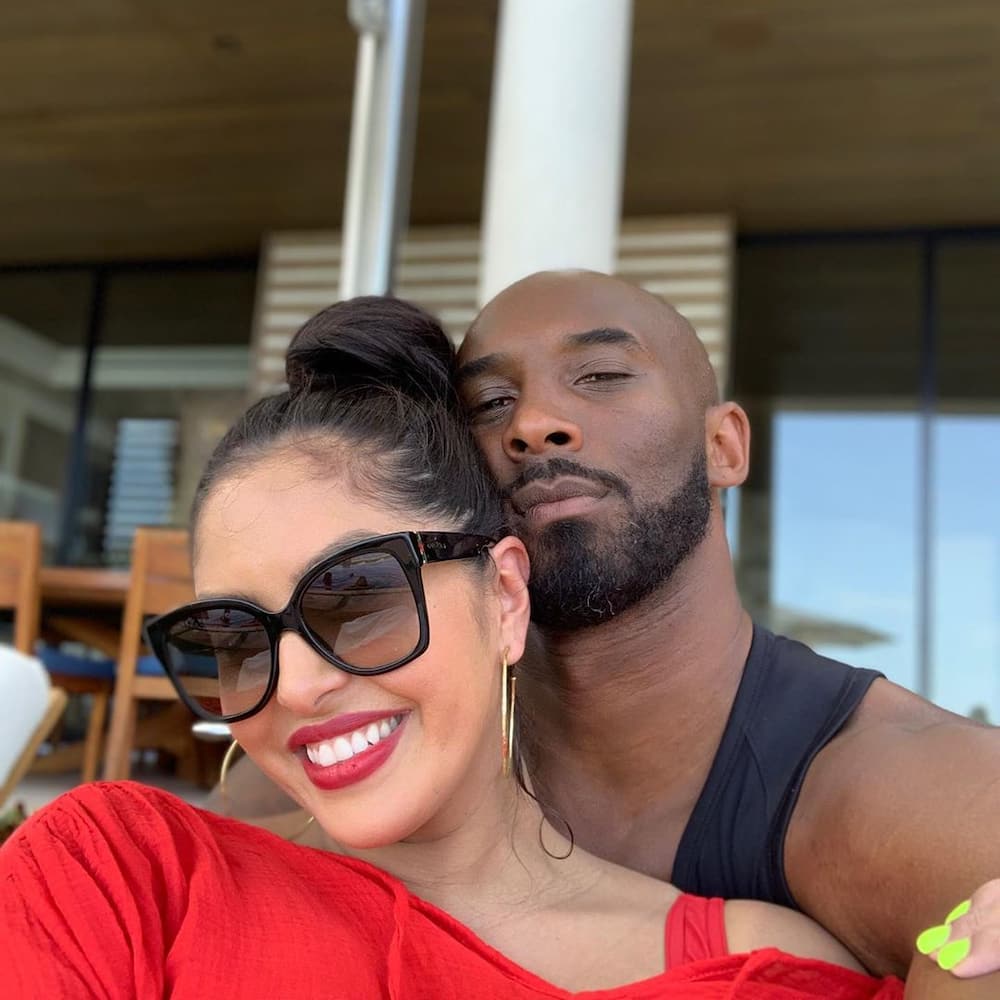 Who is Vanessa Laine Bryant? Kobe married Vanessa Liane Bryant in 2001. Their relationship has been through high waters and hellfire. The two met back in 1999. By then, Kobe was 21 years old and had attracted so much attention because of his promising career. Vanessa was a 17-year-old model for a music video. At one point, the media had a helicopter fly over Vanessa's school to capture their picture.
Ageing like fine wine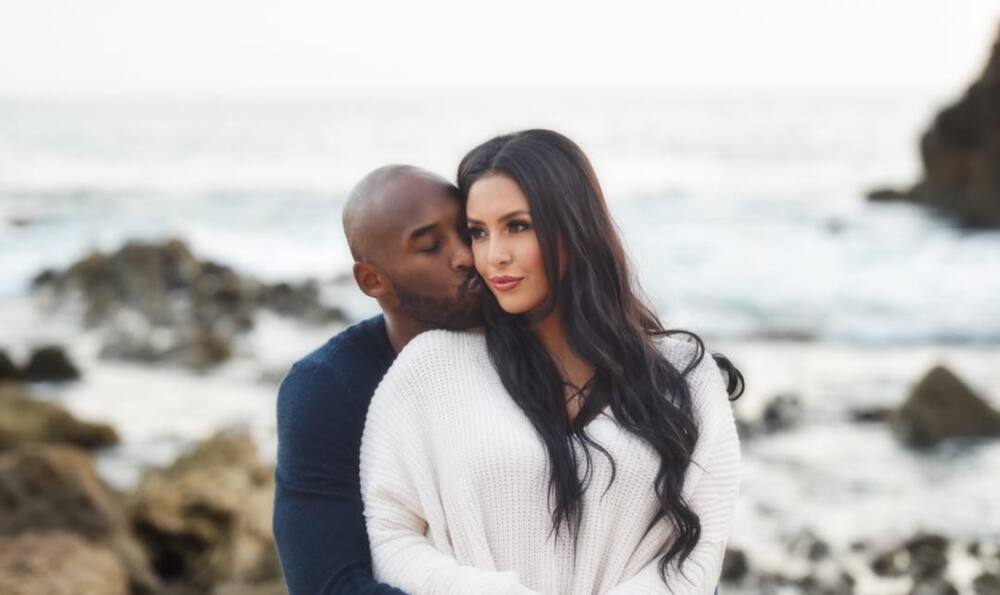 Going through her pictures, you might want to stop and ask how old is Vanessa Laine Bryant? The gorgeous former model was born on 5th May 1982. That makes her thirty-seven years old. The mother of four does not look anything close to it.
She was born in California, USA, and when she turned three, her parents got divorced. In 1990, her mother got married to Stephen Laine, and Vanessa adopted her step-father's surname.
The triumphant young love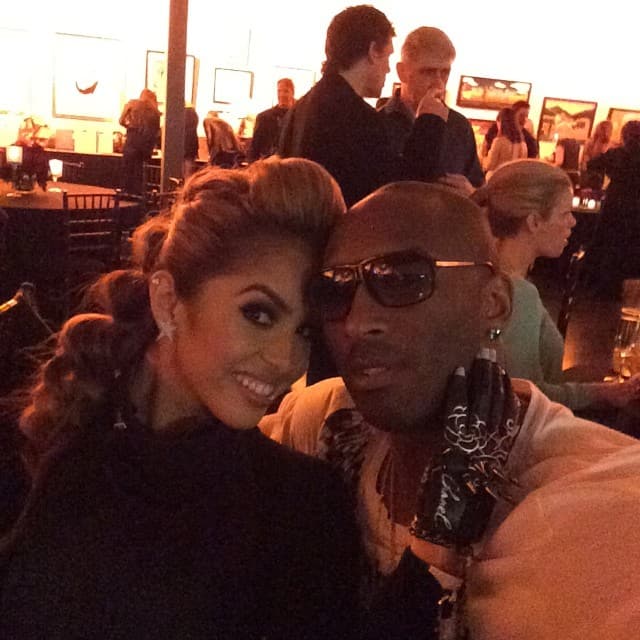 Despite the scrutiny that Vanessa and her man faced, they focused on the prize of their union and seventeen months into dating, they got married. Their marriage was held on 18th April 2001 at St Edward the Confessor Catholic Church in California. Kobe's parents did not show up as they insisted that Vanessa was too young. That, however, did not come in their way to pursue a beautiful future together.
18 years of braving the storm together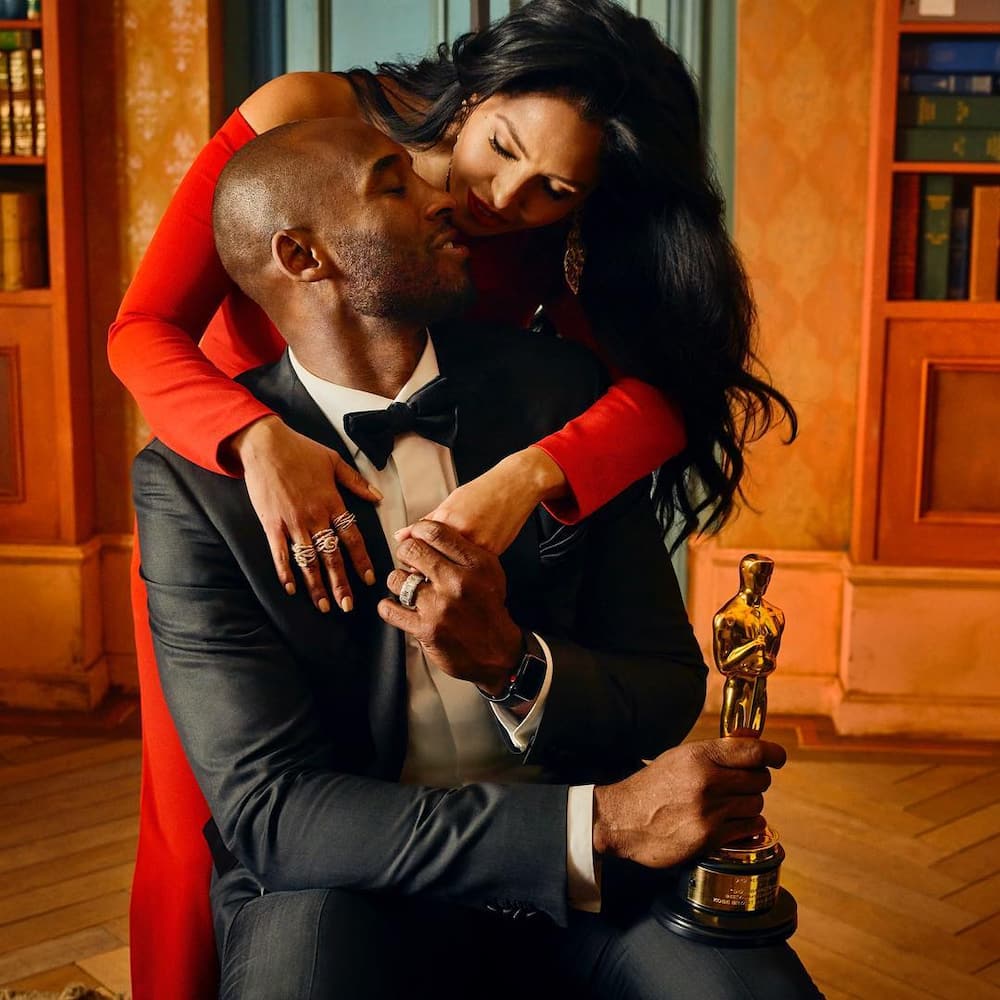 Amidst the rejection that the couple faced, Vanessa stuck by her man. During the first three years of the marriage, Kobe relocated to Pacific Palisades, a move that is believed to have worsened the state of his relationship with his parents. They, however, cooled the temperatures between them when the couple had their first baby.
The eighteen years of marriage were not a bed of roses as their union nearly hit rock bottom. In 2011, Vanessa filed for a divorce under the grounds of irreconcilable differences. The divorce was, however, lifted two years later.
'Completely devastated' by husband's death
On 30th January 2020, four days after the horrific news of her husband's and daughter's passing on, for the first time, Vanessa spoke about the ordeal. Through the caption of her Instagram post, she stated how the loss had left her 'completely devastated'.
She went further to say:
We are completely devastated by the sudden loss of my adoring husband, Kobe - the amazing father of our children; and my beautiful, sweet Gianna - a loving, thoughtful, and wonderful daughter, and amazing sister to Natalia, Bianka, and Capri.
I wish they were here with us forever. They were our beautiful blessings taken from us too soon. I'm not sure what our lives hold beyond today, and it's impossible to imagine life without them.
She went further to thank the late husband's fans and everyone who had reached out to them or sent them uplifting messages. She also requested privacy for her family to grieve their loved ones. She finished up by urging the public to honour Kobe's legacy by visiting MambaSportsFoundation.org and making a donation to the families of all those that had been affected by the tragedy.
Kobe Bryant kids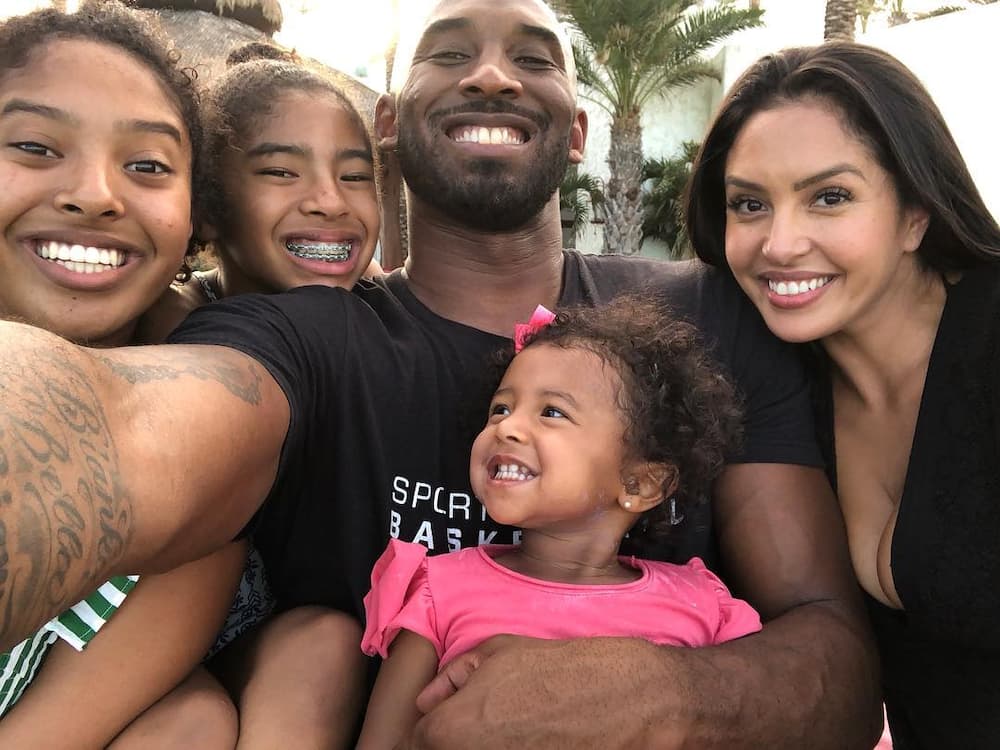 Besides proving how much of a loving husband he was, Kobe did not slack at his responsibility as a father. In fact, he took pride in being a father of four beautiful girls. His social media posts and confessions on interviews are proof of that.
Natalia Diamante Bryant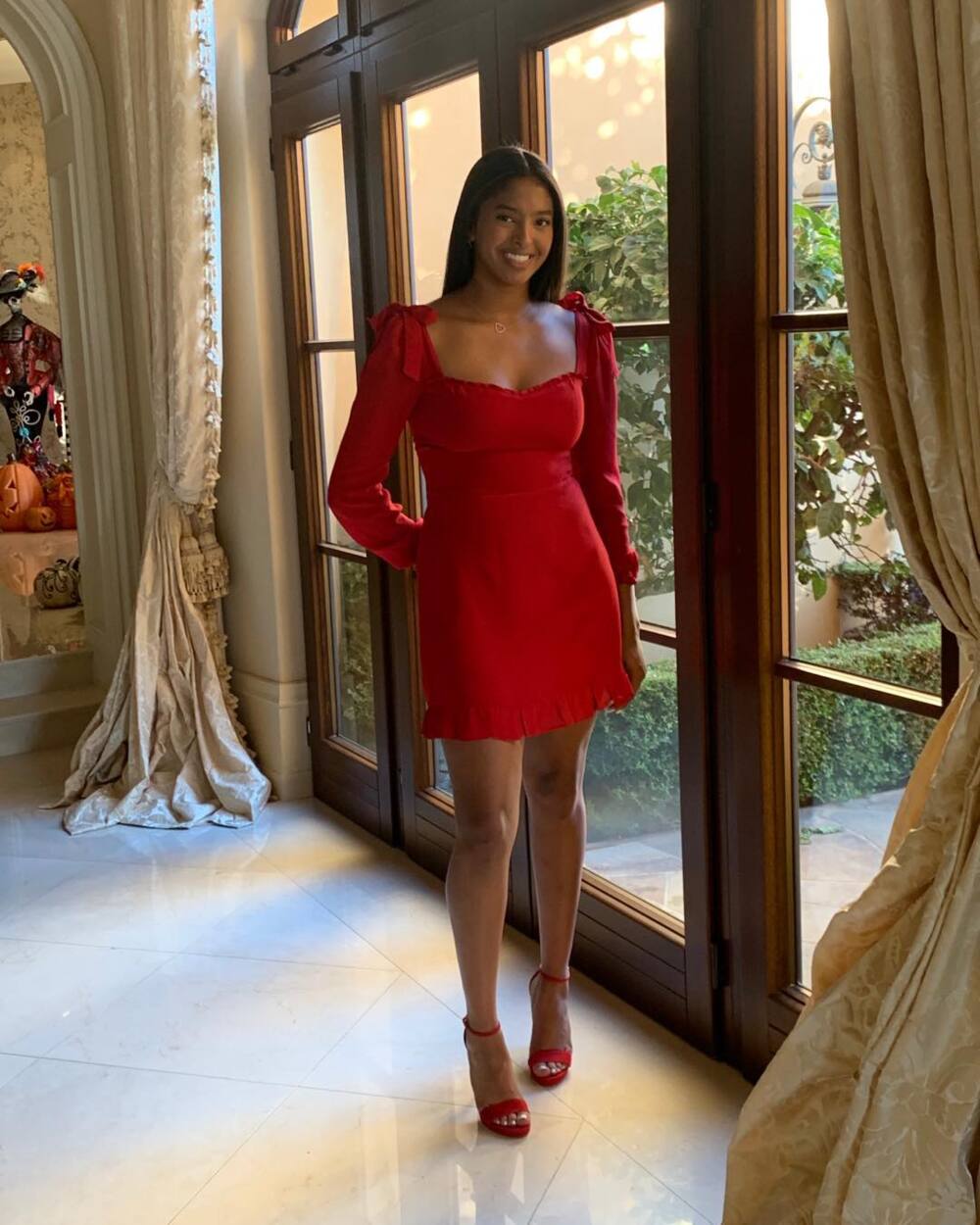 Natalia is the eldest of Kobe Bryant children. She was born on 19th January 2003. She recently turned seventeen. Natalia is an avid volleyball player at Sage Hill High School where she studies. Her late father habitually attended her matches ever since he retired.
Gianna Maria-Onore Bryant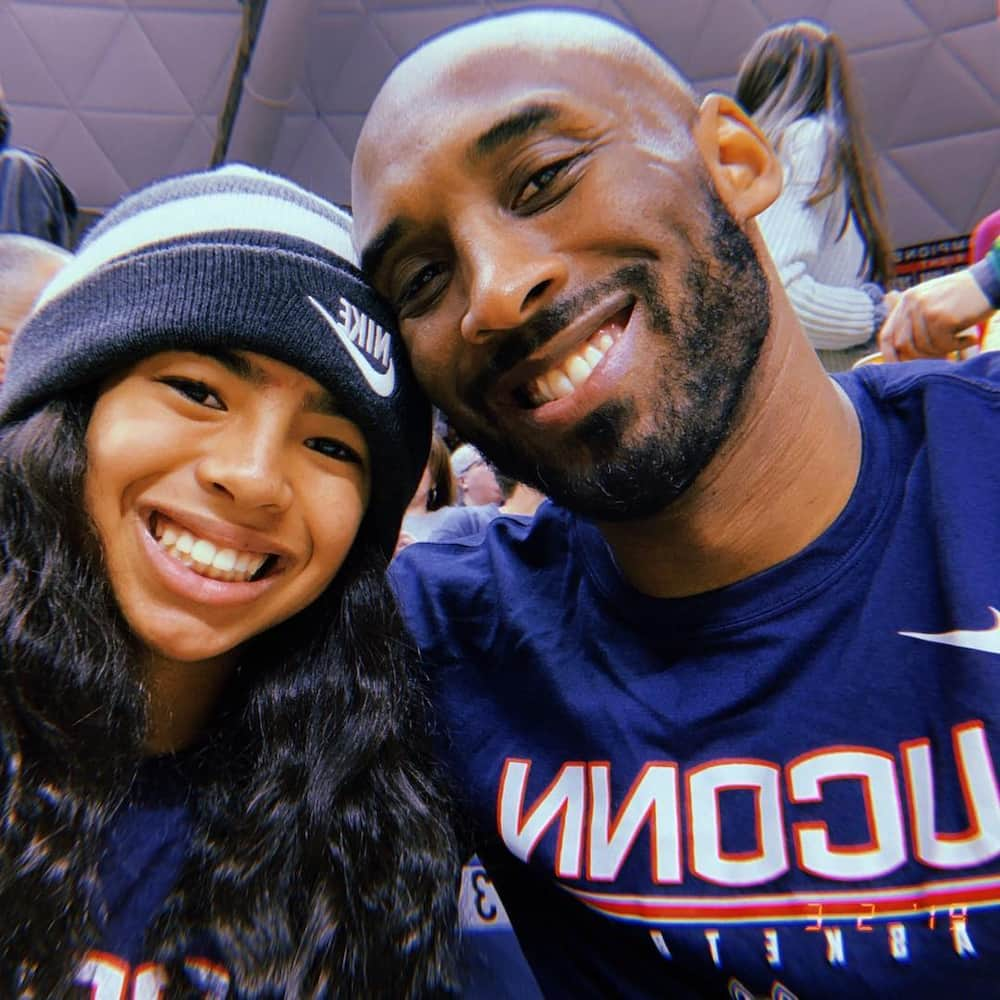 On 1st May 2006, Vanessa and Kobe were blessed with their second bundle of joy, Gianna Maria-Onore Bryant popularly known as Gigi. Gigi attended Sierra Canyon School in California.
Gigi would quickly pass for Kobe's most favourite daughter. She was passionate about playing basketball and showed her father's zeal in the game. Her late father often posted her pictures on his social media accounts, proving how proud he was to have someone who would keep his legacy. In most occasions, Kobe's fans would tease him about having a baby boy who would be an heir of his legacy. Kobe would respond by saying that he was proud that Gigi was already doing that.
Gigi was thirteen years old at the time of her death. She passed on alongside her father in the helicopter crash that took place on 26th January 2020. She and her father were on their way to a basketball tournament at Mamba Sports Academy. Gigi had always envisioned joining the WNBA.
Bianka Bella Bryant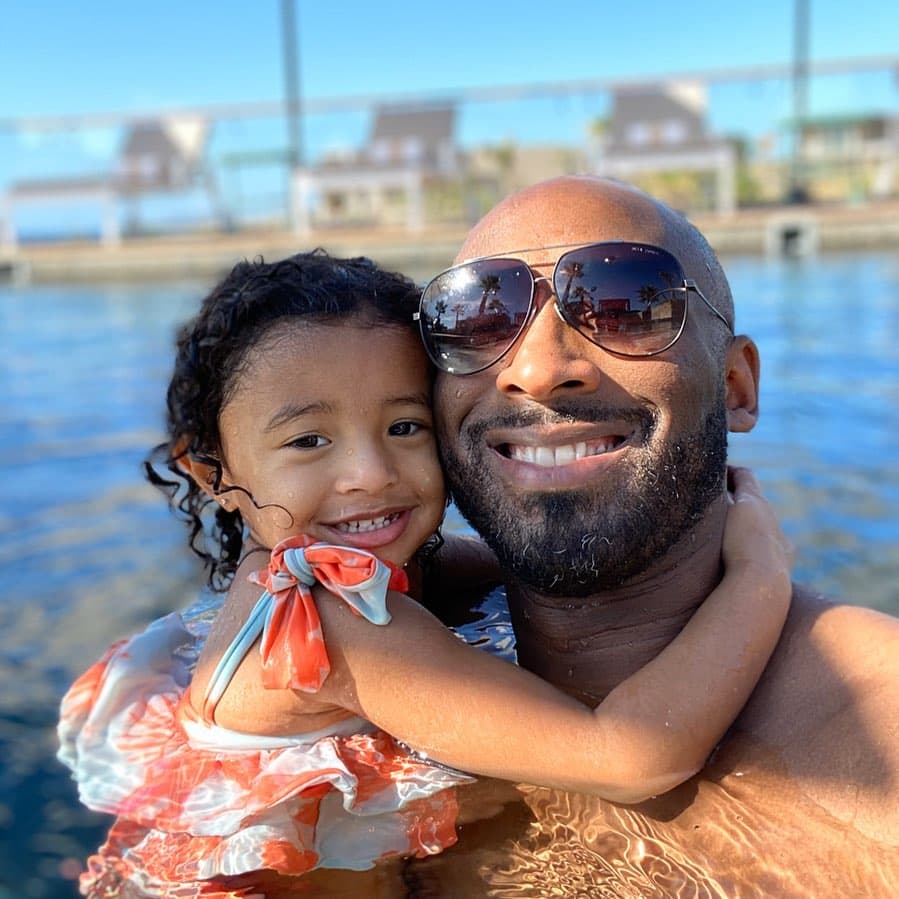 Bianka Bella Bryant was the third daughter that Vanessa and her man had. She was born on 5th December 2016; hence, she is three years old. Bianka had her fair share of her late father's love. She was born after the legend had retired from basketball; hence she got to spend more time with him. Their bond, as depicted by the photos that her late dad shared, was admirable.
Capri Kobe Bryant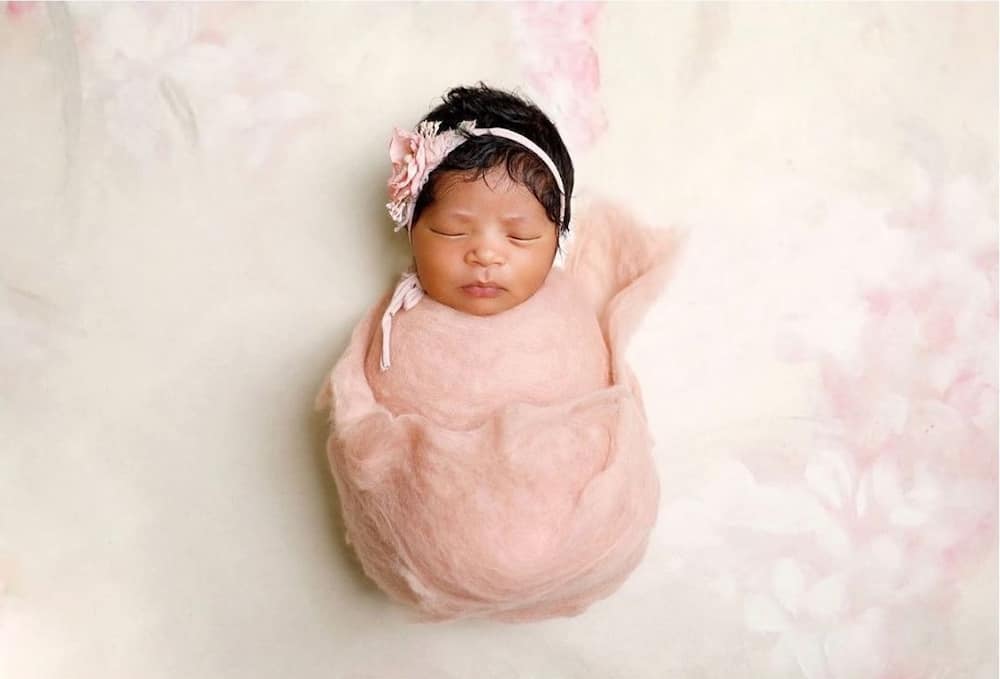 Capri Kobe Bryant, Koko, as her father called her, is the youngest of Kobe Bryant children. She was born on 20th June 2019. She is currently seven months old. It is so heartbreaking that she is going to miss a father's love at such a tender age.
It is apparent that Kobe Bryant was passionate about his family. That explains why he would prefer to use a helicopter to beat the traffic to spend more time with his family. It is heartbreaking that he met his untimely death in this course. His family, however, finds comfort in the fact that he died doing what he loved most.
READ ALSO:
Kobe Bryant: Vanessa breaks silence on husband and daughter's deaths
The life and times of Kobe Bryant (Black Mamba)
Inside clip taken of Kobe Bryant's helicopter days before crash emerges
Source: Briefly News