Binnelanders Teasers: March 2020
Have you watched the shows on your watchlist and are wondering whether there are any exciting soapies on your local TV stations? If that is so, you ought to check out Binelanders. This show will get you addicted to it after watching any of its episodes. Here are Binnelanders Teasers for March.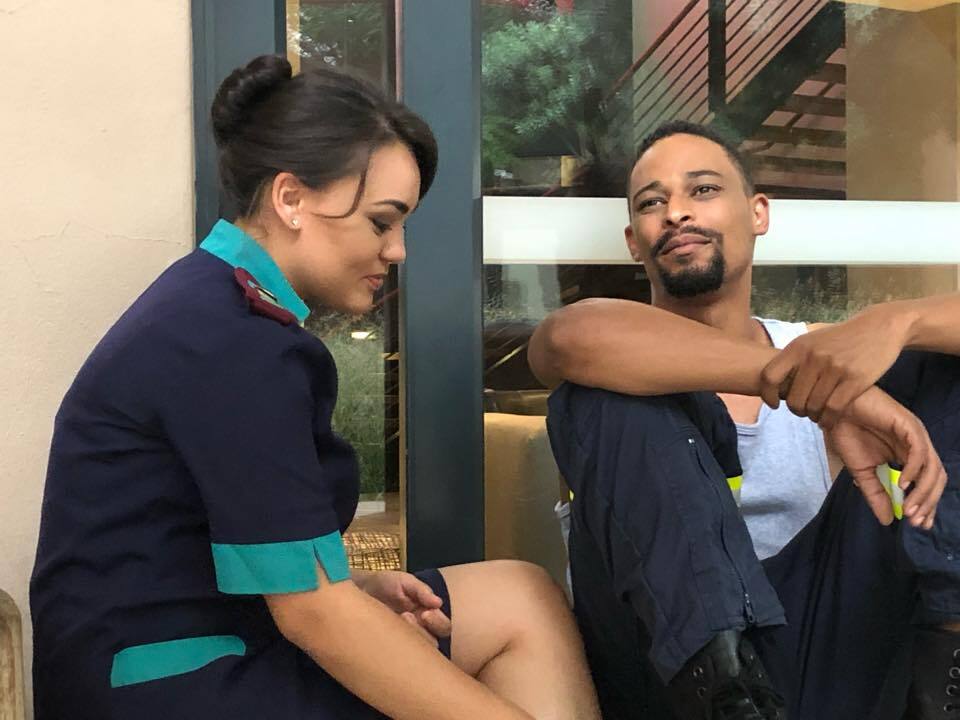 Drama, humour, and betrayal are the highlights of the show. Looking at how much Binnelanders cast shift from being the best people to the worst enemies is mesmerising. The series of secrets being revealed is the highlight of the wrangles in the show. Binnelanders Teasers have some hints on how heated the soapie will be in March.
Binnelanders Teasers for March 2020
These are the highlights of how Binnelanders episodes for March 2020 will be:
READ ALSO: Kulfi The Singing Star Teasers: March 2020
Episode 191/3474 - Monday, 2nd March 2020
Wimpie understands how significant the inheritance will be for Susanna as Lexi realises that his discovery could be a threat to his life. Vida is fed up with Danny's situation as Botha shows suspicions about his situation. Hugo delivers bad news.
Episode 192/3475 - Tuesday, 3rd March 2020
Susanna shares some confidential information with At, and At is convinced that Tim is awake. Elana does not manage to communicate with Steve, and Annelize makes Susanna realise the weight of the matter. Jerry convinces Danny that he is loyal.
Episode 193/3476 - Wednesday, 4th March 2020
Wimpie questions Quinton about the decision that Susanna makes as Tim's words make Vida angry. Chanel is worried that she might have to attend to Tim as At tries to convince Susanna about Quiton's request. Vida and Jerry are not in unison about their mission.
Episode 194/3477 - Thursday, 5th March 2020
Maya's situation worries Tertius as Botha desperately looks for ways to communicate with Tim despite his unstable nature. Quinton and At are not bothered about a ring, and Danny insists that he must get a closure from Tim. News about an operation distracts everyone.
Episode 195/3478 - Friday, 6th March 2020
Quinton is willing to open up to Susanna about Isle as Tertius talks to Maya about the nurses. The task that Maya is expected to conduct causes a drift between Quinton and Tertius as Chanel comforts Danny about Tim. At seems to be puzzled about the discovery that he makes.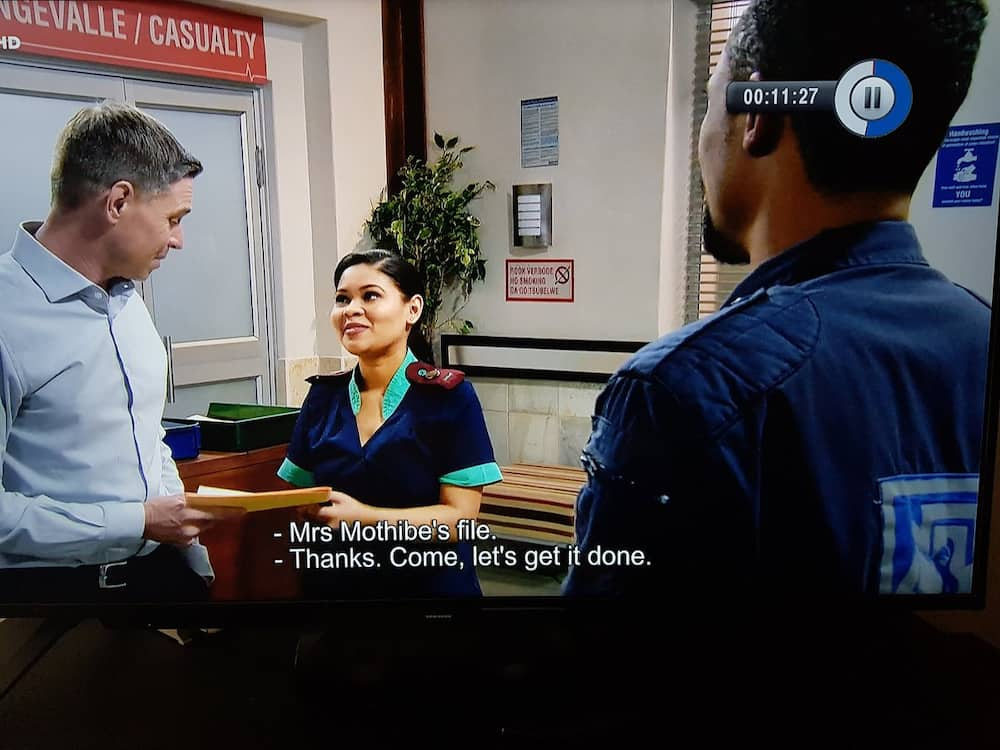 Episode 196/3479 - Monday, 9th March 2020
Lexi is angry because of the questions that Jerry is asking as Steve confronts Tim. Maya is thrilled with the decision that Hugo makes. At discerns that he is the only one who had no hint about the secret.
Episode 197/3480 - Tuesday, 10th March 2020
Something happens, and it leaves Elana stunned. Later, Elana and Steve discuss a sensitive issue. They are careful to ensure that Danny does not hear them. Elana realises that nothing went as planned, and Jerry is careful not to miss anything. Meanwhile, At talks to Piet about a confidential matter.
Episode 198/3481 - Wednesday, 11th March 2020
The dangerous plan is implemented, and Elana is careful to ensure that everything goes as planned. At and Quinton ask Wimpie to do them a favour, and Maya is unable to comprehend what went down the previous day. Annelize jogs her memory and concludes everything.
Episode 199/3482 - Thursday, 12th March 2020
Elana receives disheartening news about an operation, which causes her to act strangely towards Danny. Tertius questions Annelize about her conversation with Maya as Kevin pretends to be too friendly with Lexi. Maya does not answer her phone calls, and what seemed to be a chest pain might turn out to be a chronic condition.
Episode 200/3483 - Friday, 13th March 2020
Tracy confides in Hugo about her decision; hence, she gets help from a person that she had not expected. Something happens, and it leaves Maya embarrassed. Lexi unexpectedly shows up at Steve's penthouse. At delivers some devastating news to Louis, and Greeff gets admitted to the ER.
Episode 201/3484 - Monday, 16th March 2020
Naomi reminds Ilse not to expect too much from Tracy as Hugo opens up to Tracy about the reality. Vida questions Lexi, and Quiton is guilty of causing Greeff's miseries. Lexi and Dany do something that makes Botha concerned about Elana's well being. At questions Jacque about Nagskof's security.
Episode 202/3485 - Tuesday, 17th March 2020
Maya makes Greeff's situation personal, and Danny does not seem to give up on his search for Steve. Elana could be running out of time as Tracy desperately asks Annelize for help. Tracy ends up stealing the keys of Hugo's apartment.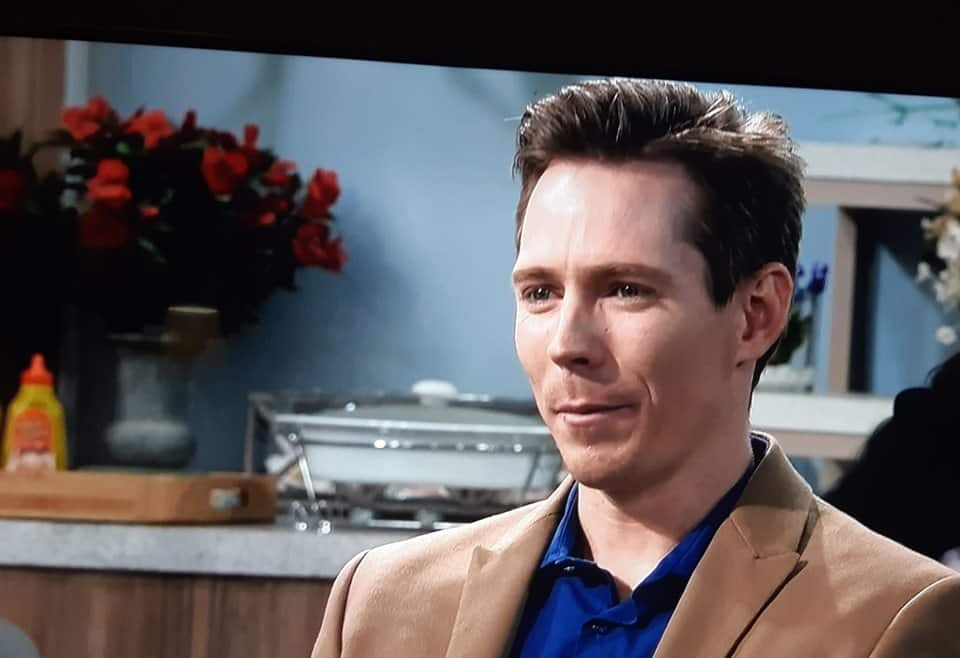 Episode 203/3486 - Wednesday, 18th March 2020
Tertius asks the nurses for a favour regarding Maya, and Vida is doing the most in being a manipulator. Tracy is hopeful that Hugo will not fire her as Elana focuses her hope on Danny. At and Tertius have to forget about their differences and come up with a workable plan.
Episode 204/3487 - Thursday, 19th March 2020
Elana worries about Vida's well being, and Greef does not want to hint that he has the upper hand in his situation. Botha shifts his focus, and Tracy is happy about Jacques' decision. Annelize realises the damage that will come out of Tim's secrets being revealed. Quinton alleges that he was assaulted at Nagskof, as Steve warns Vida about the impending danger. Danny and Vida head out to confront Tim as Jerry pulls a winning move.
Episode 205/3488 - Friday, 20th March 2020
Quinton is determined to revenge, although his mission is aborted after he receives some disturbing news. Maya expresses concern for Greeff's family as Tracy finds out about what has been happening. Elana and Steve discuss Greeff's condition as Vida gives Tim an ultimatum.
Episode 206/3489 - Monday, 23rd March 2020
Louis and At try to encourage Quinton to let go of the encounter at Nagskof as At expresses his concerns for Binneland Clinic and Greeff. Rian asks Tertius to help him fill in the blanks about what has been happening. Tracy gets into a more complicated situation as Louis comes to Naomi bearing some good news. Hlabi demands to see At.
Episode 207/3490 - Tuesday, 24th March 2020
Rian is going through a tough moment, as Ingrid and Conrad are planning on how to get rid of him. Okkie interrogates Louis about his plans as Jacques comes to Tracy with a plan that she might easily fall for. Annelize seems to be causing more trouble in the meeting.
Episode 208/3491 - Wednesday, 25th March 2020
The dynamics between Annelize and At are put under scrutiny, and Rian gets angry when he is given the legal documents. Greef goes through his first session with Liez as Naomi helps Louis build confidence in his decision. Quinton and Greeff find strength in their experiences.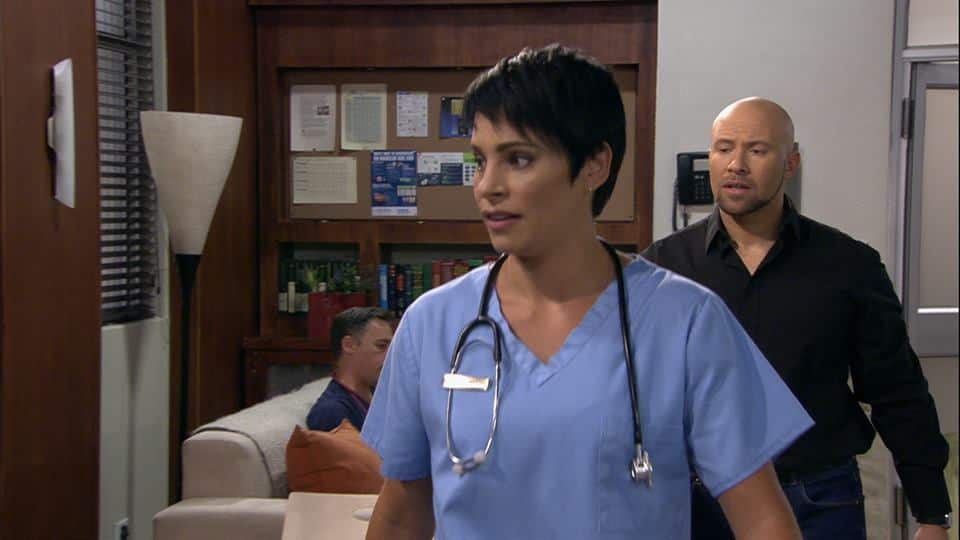 Episode 209/3492 - Thursday, 26th March 2020
Jacques goes on with his manipulation plan, and Lous does not react to how At had expected him to be. Tertius tries to convince Greeff to confirm what everyone knows as Okkie shows concern about At's words. Annelize hears about Conrad's and Ingrid's advice, and Tertius is beginning to doubt Annelize's intentions.
Episode 210/3493 - Friday, 27th March 2020
A meeting takes place at the Koster Mansion, and it is halted when Rian finds out the truth. Jacques asks Tracy to do something. Greeff apologises to Maya as Ingrid seems to be making sound decisions, unlike At. Elana finds out what is required of her as Quinton battles with his emotions.
Episode 211/3494 - Monday, 30th March 2020
Tertius accuses Annelize of interfering to prove to Rian that he is a good friend. At is not willing to let things go as Tracy asks him to put her in the list for Kiepersol. Annelize questions Tracy about her finances as Rian makes a suspicious demand, and Quinton decides to take a break.
Episode 212/3495 - Tuesday, 31st March 2020
Steve interferes with Chanel's and Danny's night as Louis returns to Pretoria. Rian cannot get Conrad and Ingrid out of his head as Tertius shows concern about the comments that At makes regarding Rian. On the other side, Tracy is convinced that she positively influenced Geraldine.
Binnelanders Teasers for March are nothing compared to the humour that you will experience if you watched every episode of the show. Be sure to tune in every weekday at 19:30 on kykNET.
READ ALSO:
This is Love teasers: February 2020
Suidooster Teasers: March 2020
Game of Love teasers: February 2020
Source: Briefly News