- The United States of America has announced plans to start its own 5G network with selected partners
- American companies such as Dell, AT&T and Microsoft have been shortlisted as possible partners
- Other companies being considered are Nokia and Ericsson
PAY ATTENTION: Click "See First" under the "Following" tab to see Briefly.co.za News on your News Feed!
The United States of America has initiated plans to begin its own 5G technology service.
The US government intends to team up with American and European companies to make it happen.
American companies such as Dell, Microsoft and AT&T have been shortlisted for the project.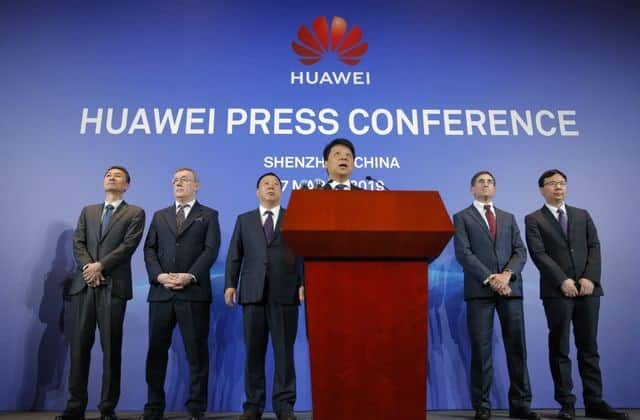 READ ALSO: First suspected case of coronavirus: Limpopo man being monitored
As reported by Business Insider, European companies such as Nokia and Ericsson may also be invited.
The plan is to create a common 5G software standard that can operate 5G networks on any 5G equipment.
Huawei, the biggest global player in 5G equipment has been sidestepped as the USA considers the company a threat to its national security.
These fears are due to its alleged ties with the Chinese government and fears that its technology could be used to spy on the USA.
Huawei's Chief US security officer, Andy Purdy, has meanwhile stated that the USA's plan would leave it one or two years behind.
He added that the USA should instead discuss the possibility of licensing Huawei's 5G technology to fulfil 5G's true potential in the country.
In other news, prime minister of the United Kingdom, Boris Johnson, has revealed that Chinese technology firm, Huawei, can operate its 5G network in the country.
READ ALSO: Haibo: Woman claims friends left her with a R179k restaurant bill
This comes in the wake of an attempt by the United States of America to ensure that the Chinese company is excluded from next-communication generation plans by the West.
In apparent defiance to America's stance on the eve of Brexit, UK stated that Huawei, one of the "high-risk vendors", would be allowed into the non-sensitive parts of the 5G network.
Huawei's service would be excluded from all critical networks and locations such as nuclear sites and military bases.
Enjoyed reading our story? Download BRIEFLY's news app on Google Play now and stay up-to-date with major South African news!