Guys come on admit it most of you enjoy a beer every now and again. It's as South African as braavleis and summertime at the beach.
In recent years the local beer market has exploded with a variety of "craft beers" these are speciality brews prepared by microbreweries around the country.
READ ALSO: Tirade'er in Chief: Donald Trump's 8 wackiest quotes about Africa
These craft beers have even transitioned from the traditional braai area to actually being as nuanced as a good wine and a variety of high-end restaurants across the country now offer to pair classy dinners with a particular beer.
This doesn't mean that the good old regular beer is dead though. Briefly.co.za learned from fhm.com that the world's best beers have been announced courtesy of the 2017 Beer Awards.
Unfortunately no local beers made it to the list this year but we have a feeling it because the competition is still relatively new and unknown and South African brewers might not have entered.
Some of the beers will be familiar names and thanks to the explosion of craft beer the variety of all beer has been greatly widened meaning that if you shop around you could just find some of the top brews.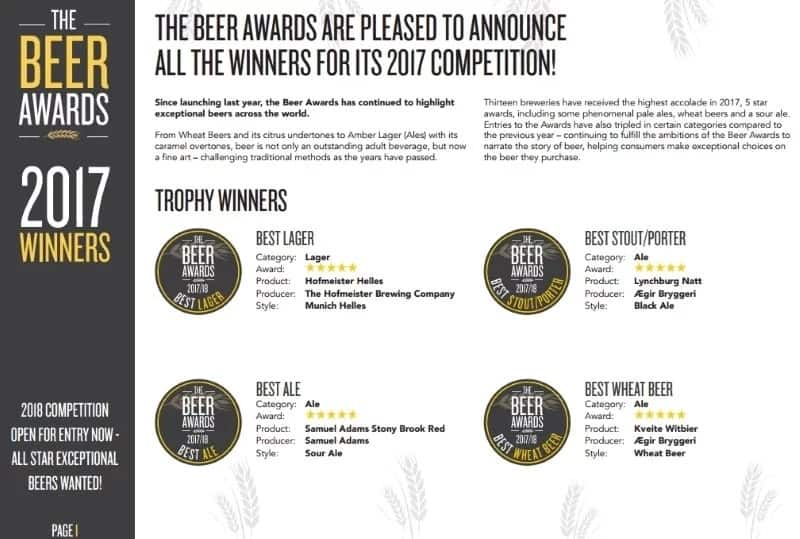 READ ALSO: South African skateboarder sets new world record for Nollie heel flips in a minute
Do you have a story to share with Briefly? Visit our Facebook page where you can send us a message or leave us a comment. Your story could be shared online.
To stay up to date with the latest news, download our news app on GooglePlay or iTunes today.