Rob Gronkowski bio: net worth, girlfriend, age, height, latest news
Rob Gronkowski was an American football player for the National Football League, New England Patriots, for a record eight years. He held the tight-end position known for offending the opposing team. Before his retirement in 2019, he left a great legacy as the first freshman player to achieve the best touchdowns in the history of American football.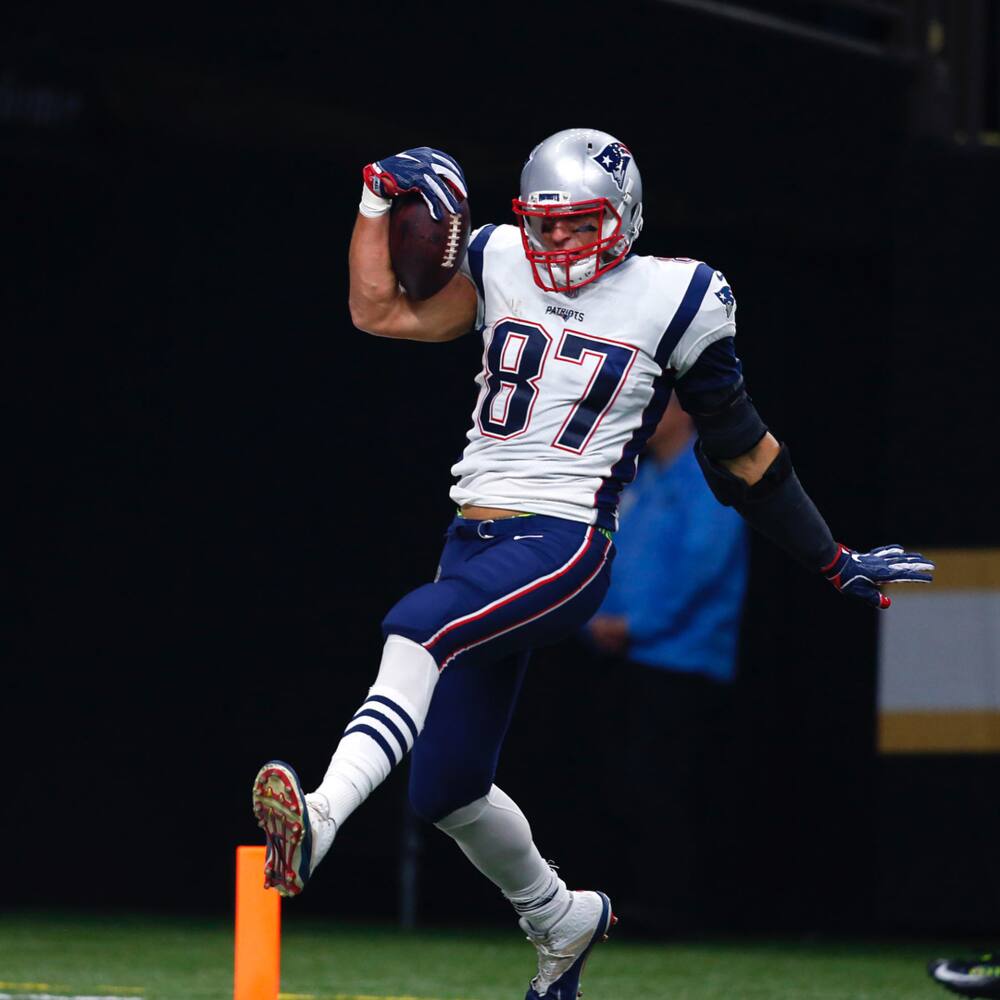 His success never came easy as he had to work hard and practice playing for many years. Through family support, he has managed to achieve a lot, especially from his father, who encouraged him to be active in sports while studying. He was a phenomenal player who was admired by millions of fans in America.
Rob Gronkowski profile summary
Full name: Rob Gronkowski
Year of birth: 1989
Age: 30
Height: 6.6 feet
Marital status: Single
Gender: Male
Profession: American football player
Early life and career
Born in New York in 1989, to his parents, Gordon and Diane Walters. Rob Gronkowski family is a sports family since most of his brothers have played in the country's football league. He went to Williamsville North High school in New York, where his debut in football began. Later he attended Woodland Hill High School where his talent developed.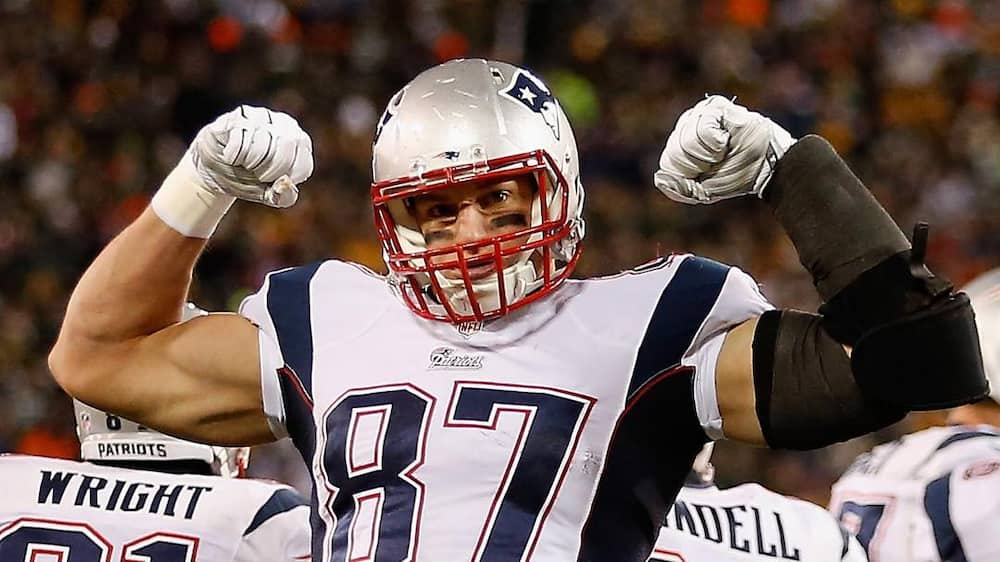 After high school, he joined Arizona University on a sports scholarship. His performance was exceptional, which made him be published by the media and later became one of the most talented players as a freshman. Later he was absorbed into the NFL in 2010 based on his excellent playing skills. Rob Gronkowski height is 6.6 feet that is common for football players.
Rob Gronkowski family
He is the fourth born of five boys all who have played for the American National Football League except for the eldest who played basketball. His father also had a sporting career in baseball and hockey. The family has been able to be successful in both sports and business. He attributes his success to his parents' commitment and support in his life. His parents are his greatest cheerleaders in the field.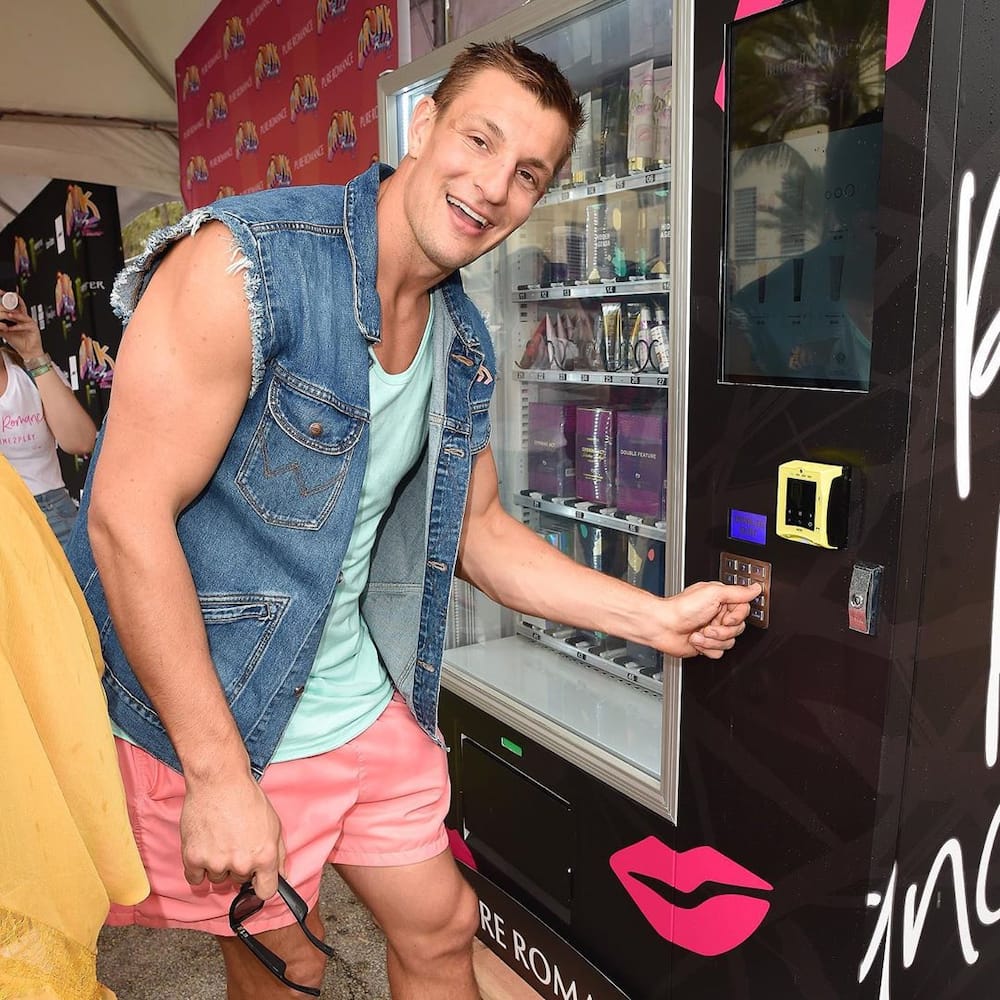 Who is Rob Gronkowski girlfriend?
He prefers to keep his personal life to himself since his sports career is all over the media. However, he has been seen with his long time girlfriend, Camille Kostek, several times. He has been on and off many relationships over the years but he seems to linger around Camille most of the time.
Rob Gronkowski latest news
Since he mentioned his retirement through Rob Gronkowski Instagram last year, people have speculated whether he will make a football comeback. He stated that he needed to recover from injuries he sustained during his playing years, although he did not rule out a comeback exclusively.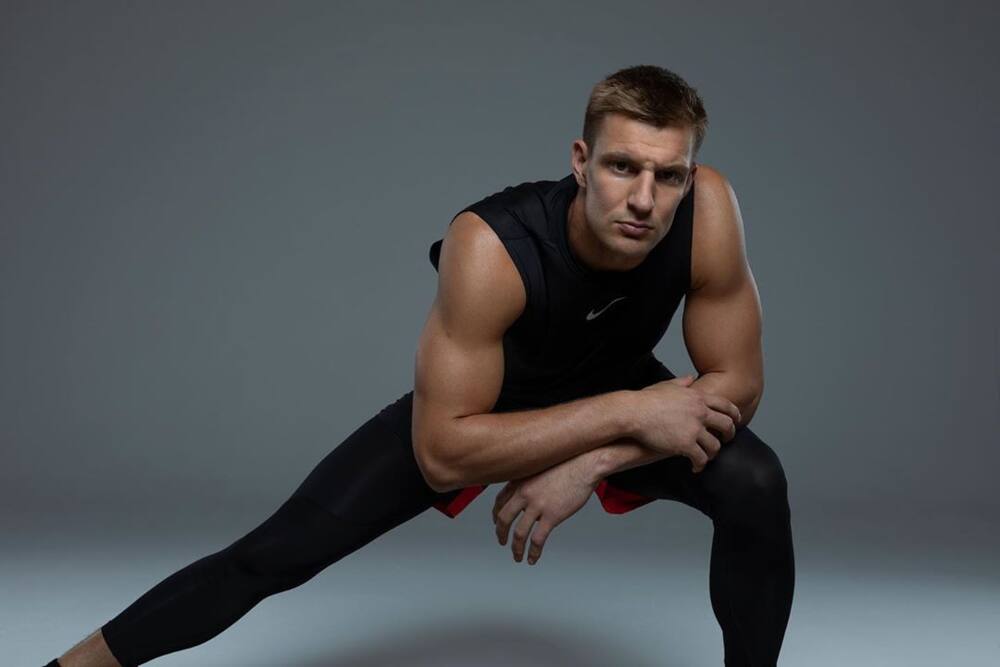 Rob Gronkowski age at his retirement was only 30 years. He has his life ahead of him and is enjoying it for now. He hopes one day he will make a comeback. Rob Gronkowski stats during his football career were nothing short of exceptional, having been the first freshman player to make the best-receiving yards in baseball history.
READ ALSO: 7 magnificent photos of Super Bowl venue worth 1 billion dollars
Rob Gronkowski net worth
He was estimated to be worth 25 million dollars in October last year.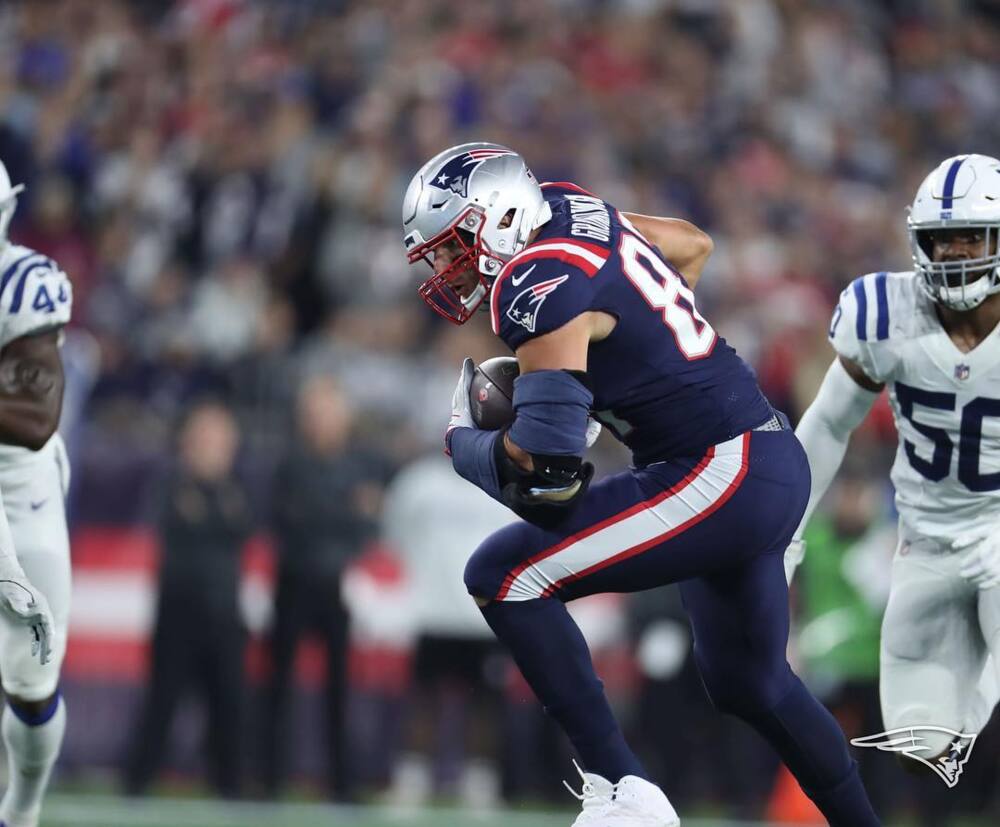 Rob Gronkowski 2020 expectation is that he recovers from his injuries and later chart his way forward into the future. He stated in an interview that "sometimes its good to be selfish and take care of oneself." He said that he needs to make full recovery and enjoy his life.
READ ALSO: Rookie football player who was homeless buys dad a new house
The NFL player, Rob Gronkowski, was an excellent player of American football before retiring last year. He has gone down in history as the best freshman player to make incredible touchdowns in the game.
READ ALSO: Is Miss Universe, Demi-Leigh Nel, dating an American football player?
Source: Briefly.co.za