Lupita Nyongo bio, family, boyfriend, movies, books, car, house, profiles
Where is Lupita Nyongo from? Lupita Nyongo is a Kenyan actress and author who has taken the world's acting stage by storm. She is best known for her role in the drama called 12 Years a Slave that was released back in 2013. You may also know her as the scary and stunning Nakia in the Marvel Cinematic Universe superhero blockbuster, Black Panther, that graced our screens for the first time in 2018.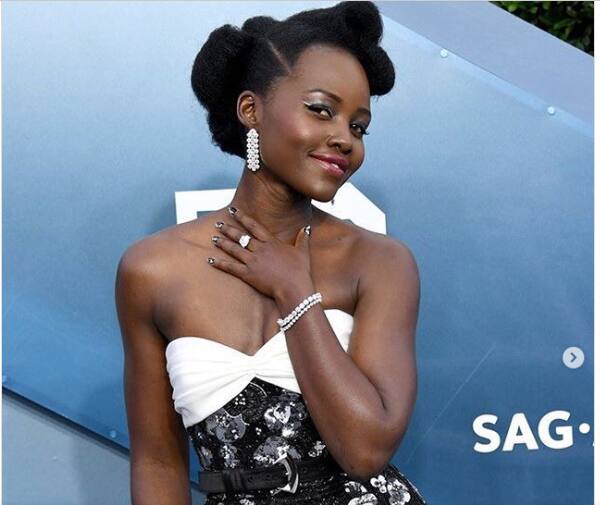 What race is Lupita Nyongo? Lupita Nyong'o is of Kenyan descent but she was born in Mexico and so she has dual citizenship. The gorgeous and talented actress did not just rise to stardom in one day. She has had to fight and work her way from the bottom to where she is today. So, how old is Lupita Nyongo? Find out this and more in the detailed biography below.
READ ALSO: Noni Gasa bio: age, family, bursary, academy, profile
Lupita Nyongo profile summary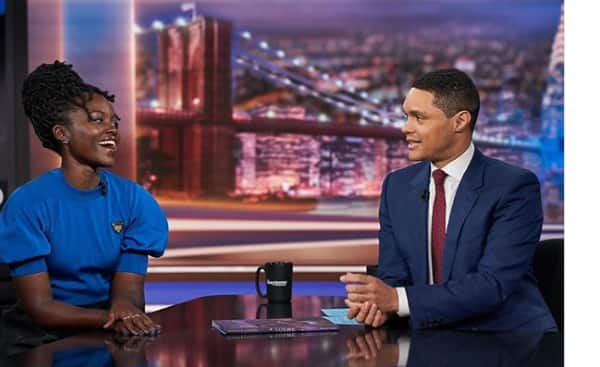 Full name: Lupita Amondi Nyong'o
Date of birth: 1st March 1983
Place of birth: Mexico City, Mexico
Lupita Nyong'o age: Will be turning 37 years old in 2020
Nationality: Kenyan and Mexican
Lupita Nyongo Twitter: @Lupita_Nyongo
Lupita Nyongo Instagram: @lupitanyongo
Lupita Nyongo Facebook: @LupitaNyongo
Relationship status: Single
Occupation: Actress and author
Famous for: Her role in the drama called 12 Years a Slave and Marvel's Black Panther
Lupita Nyongo biography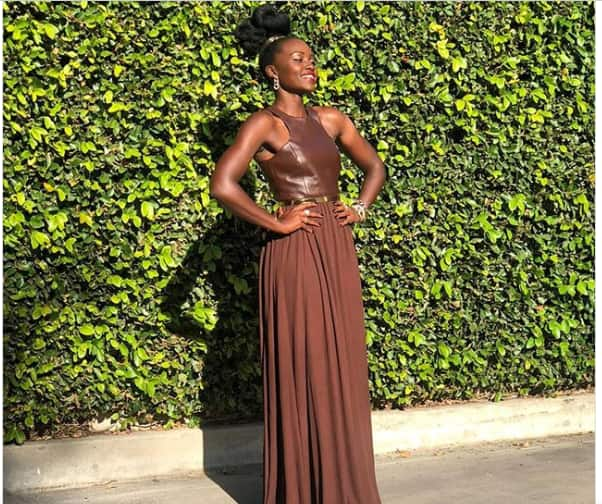 Lupita was born in Mexico City to mother Dorothy Ogada Buyu and father Peter Anyang' Nyong'o who was a visiting professor at the time of her birth. She is the second born in a family of six. When she was less than one year, her father got a teaching job at the University of Nairobi and so they moved back to Kenya. Most of her life growing up has been in Nairobi although she went back to Mexico at the age of 16 for seven months to learn Spanish. Interestingly, she can fluently speak English, Luo, Swahili, and Spanish. Currently, she owns a house in Brooklyn, New York.
Education
She went to Rusinga International School in Kenya where her pursuit of acting began. After that, she joined St. Mary's School in Nairobi for her IB Diploma, which she got in 2001. She then left for the United States to pursue a degree in film and theatre studies at Hampshire College. She also did a master's in acting at the Yale School of Drama.
Career
What does Lupita Nyong'o do? Lupita made her acting debut at the age of just 14 in the play Romeo and Juliet produced by Phoenix Players where she played the role of Juliet. As an adult, she started out as a production crew for a number of movies like Where God Left His Shoes (2007), The Namesake (2006), and The Constant Gardener (2005). All this while, she was nursing her dream of being an actress and drew inspiration from British actor Ralph Fiennes.
In 2008, Miss Nyong'o landed her first role in the short film titled East River by Marc Grey, which was shot in Brooklyn. In the same year, she came back to Kenya to star in the MTV Base Africa/UNICEF series Shuga, which was aimed at sensitizing people on HIV/AIDS.
Immediately after Yale, Amondi Nyong'o got her major breakthrough after being cast as a slave called Patsey for the 2013 Steve McQueen drama, 12 Years a Slave. The film was met with praise all over the world. It draws from the life of Solomon Northup, a free African-American man living in New York that was kidnapped and solved into slavery back in 1841.
Following this big break, Lupita played a supporting role in Non-Stop (2014) and then got a major role in Star Wars: The Force Awakens (2015). Clearly, she has not looked back since then because she has been a cast in some of the best films watched worldwide. Miss Nyong'o has a number of upcoming projects together with the likes of Penelope Cruz and Jessica Chastain. She also has plans to produce Born a Crime, which is a film adaptation of Trevor Noah's memoirs.
Acting aside, Lupita Amondi is author of the book Sulwe, which is a kid's title released in 2019. The book became the number-one New York Times Best Seller. The actress also bagged the 2014 Most Beautiful Woman by People title, which is not a surprise because Lupita Nyong'o images confirm that she is a beauty with brains.
Lupita Nyong'o movies and TV appearances
She has made the following appearances:
2020 - Americanah as Ifemelu
2019 - Us as Adelaide Wilson / Red
2019 - Serengeti as the Narrator of the documentary
2019 - Little Monsters as Audrey Caroline
2019 - Star Wars: The Rise of Skywalker as Maz Kanata
2018 - Star Wars Rebels as Maz Kanata (voice)
2018 - Lupita Nyong'o Black Panther as Nakia
2017 to 2018 - Star Wars Forces of Destiny as Maz Kanata (voice)
2017 - Star Wars: The Last Jedi as Maz Kanata
2016 - The Jungle Book as Raksha (voice)
2016 - Queen of Katwe as Nakku Harriet
2015 - Star Wars: The Force Awakens as Maz Kanata
2015 and 2016 - Eclipsed as The Girl
2014 - Non-Stop as Gwen Lloyd
2013 - 12 Years a Slave as Patsey
2009 to 2012 - Shuga as Ayira
2008 - East River
Awards
Lupita has been nominated 70 times and has had 62 wins to date. Some of her awards and nominations include:
2013: New Hollywood Award - 12 Years a Slave
2014: Best Supporting Actress - 12 Years a Slave
2014: Best Actress - 12 Years a Slave
2014: Personality of the Year - 12 Years a Slave
2014: Best Breakthrough Performance - 12 Years a Slave
2014: Outstanding Supporting Actress - 12 Years a Slave
2016: Obie Award for Distinguished Performance by an Ensemble – Eclipsed
2018: Best On-Screen Team – Black Panther
2019: Outstanding Performance by a Cast in a Motion Picture – Black Panther
2019: Best Actress in Women Film Critics Circle award - Us
Lupita Nyong'o boyfriend
Who is Lupita married to? She is rather secretive about her personal life concerning relationships. However, all pointers seem to suggest she is single as any rumours of her and Black Panther co-star Michael Jordan being an item have been refuted by most. She has been linked with renowned personalities such as Chiwetel Ejiofor, Mobolaji Dawodo, and K'naan, but she has never publicly declared her lover.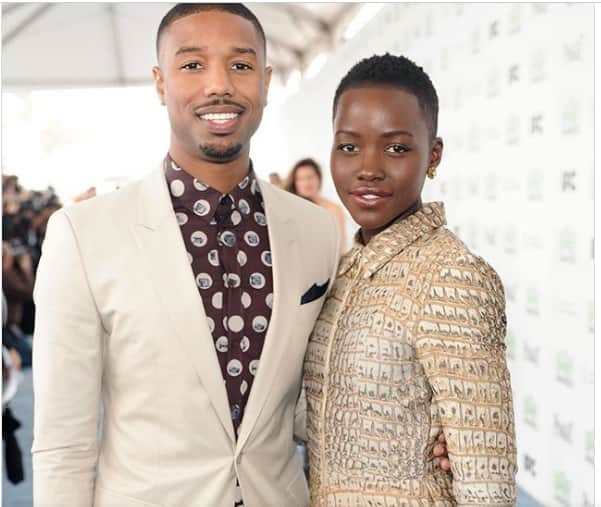 Lupita Nyong'o latest news
Other than being snubbed for the movie US in the 2020 Oscars, Lupita's tour mentoring young women on leadership and literacy in London has made headlines recently. As a best-selling author, she wants to make sure that the next generation grows up with a proper perspective on life.
READ ALSO: Thando Hopa biography: age, place of birth, nationality, partner, siblings, family, parents, education, images, agency, Vogue and Instagram
Lupita Nyongo has made history as a talented actress and author worldwide. She has become a household name and a beacon of hope for many young women around the world, especially in developing countries. As we look forward to seeing her upcoming projects, we wish her all the best in love and life.
READ ALSO:
What happened to South African actors in Black Panther after the major milestone?
Kamo Mphela bio, age, songs, dancing, videos, profile
Zola 7 bio, songs, albums, movies, car, house, profiles
Nasty C biography: Age, songs, house, net worth, Instagram
Source: Briefly.co.za