Who is Derek Mackay? Mr. Mackay is a politician from Scotland who has served in several roles. One of his most known positions is the Scottish National Party's (SNP) Finance Secretary of Scotland. He was taking the position from 2016 until 2020 when he resigned. You may also know him from his other roles in leadership such as Renfrewshire North and West Constituency Member of the Scottish Parliament.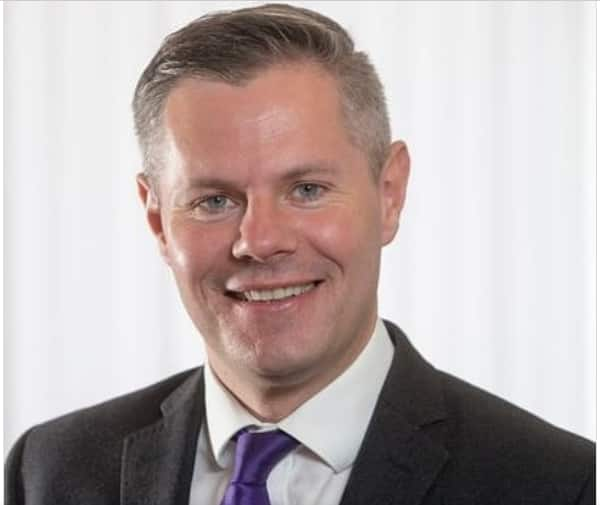 Why did Derek Mackay quit as the Finance Secretary of Scotland? Recently, some things have come to light concerning Derek Mackay messages sent to a young boy. This is what forced the long-time politician to quit his role. You may have a lot of questions about this politician. How old is Derek Mackay? Is Derek Mackay married? This detailed biography sheds more light about the man.
Derek Mackay profile summary
Full name: Derek Mackay
Date of birth: 30th July 1977
Place of birth: Renfrew, Renfrewshire, Scotland, United Kingdom
Derek Mackay age: Will be turning 43 years old later in 2020
Nationality: Scottish
Derek Mackay Instagram: @derek.j.mackay
Relationship status: In a relationship
Occupation: Politician
Famous for: His role as the Finance Secretary of Scotland and Member of Scottish Parliament
Derek Mackay biography
Derek grew up in Scotland and got into politics at the young age of 16 years when he joined SNP Youth (presently referred to as Young Scots for Independence).
Derek Mackay education background
Does Derek Mackay have a degree? The politician went to Kirklandneuk Primary School then joined Renfrew High School for his secondary education. After secondary studies, he joined the University of Glasgow for further studies. However, he did not finish his course on social work at the university so he does not have a degree from the institution.
Derek Mackay SNP qualifications
Derek Mackay career began when he was elected in 1999 as a councillor for the Blythswood Ward on Renfrewshire Council. Eventually, in 2007, he advanced his career to the position of the leader of Renfrewshire Council after three consecutive ward election wins. In 2007, he steered the SNP into a leadership position for the first time.
Following that victory, Mr. Mackay went on to lead his party between 2009 and 2011 in the Convention of Scottish Local Authorities. On 7th December 2011, reshuffling was done, and Derek was chosen as the Minister for Local Government and Planning. His rise did not stop there as he was later elected the Minister for Transport and Islands after Nicola Sturgeon was promoted.
In 2016, Derek was promoted to the rank of the Cabinet Secretary for Finance and the Constitution for the Scottish Cabinet. Two years later, he landed the portfolio of Economy and Fair Work. He was also key in the party's campaign in the 2017 general election that happened in the United Kingdom.
READ ALSO: Jeff Radebe age, children, wife, education, qualifications, current and previous office, in Nigeria, house, and net worth
Derek Mackay wife
Mr. Mackay had a wife until they separated in 2013 after he came out openly as a gay. Derek Mackay and his wife have two children currently aged 15 years and 12 years old. Now, he lives with his boyfriend (a physiotherapist by profession) in Bishopton, Renfrewshire, near Glasgow.
Derek Mackay quits the role of Finance Secretary
On 5th February 2020, to the shock of many, all major news outlets reported that Derek had sent 270 messages to a sixteen-year-old boy via Facebook and Instagram. Further details showed that the messages had been sent over a period of half a year. The story was published by the Scottish Sun after the boy's mother came forward after finding out about the messages a week prior.
The next day, Mackay stepped down just before the reading for the Scottish budget with the First Minister promptly accepting his resignation. It was also announced that the SNP had suspended him. It was reported that Sturgeon had banned Mackay from drinking at SNP parties because of his behaviour.
On top of the recent Derek Mackay allegations, it was reported that the politician sent unwanted messages via social media in January 2017 to an activist, Shaun Cameron, aged 21. Derek continued to send suggestive messages to Shaun, who is straight and married, until late last year.
If you check Twitter, you will come across latest news about Derek after his February 2020 resignation. It is rumoured that his party, SNP, wants him to retire due to ill-health. He has been offered 50,000 euros as pay off, but some netizens feel that this is improper, considering he groomed a teenager and should, therefore, be considered a sex offender.
READ ALSO: FW de Klerk bio: family, education, career, foundation, net worth
There is no doubt that Derek Mackay has been instrumental in his party and the political scene in his country. With the accomplishments he has made so far, it would be difficult to imagine any different, considering the sexual harassment allegations against him. Unfortunately, this crisis threatens to destroy him and even so, we only hope that the truth comes out and justice prevails.
READ ALSO: Harvey Weinstein scandal, bio, family, health, net worth, movies, company, latest