Joaquin Phoenix has graced the screens for more than three decades. His skills have gradually grown as he has played the most controversial roles, proving to his peers that his expertise is virtually unmatched. Most of the films that he has featured in have thrived in criticism.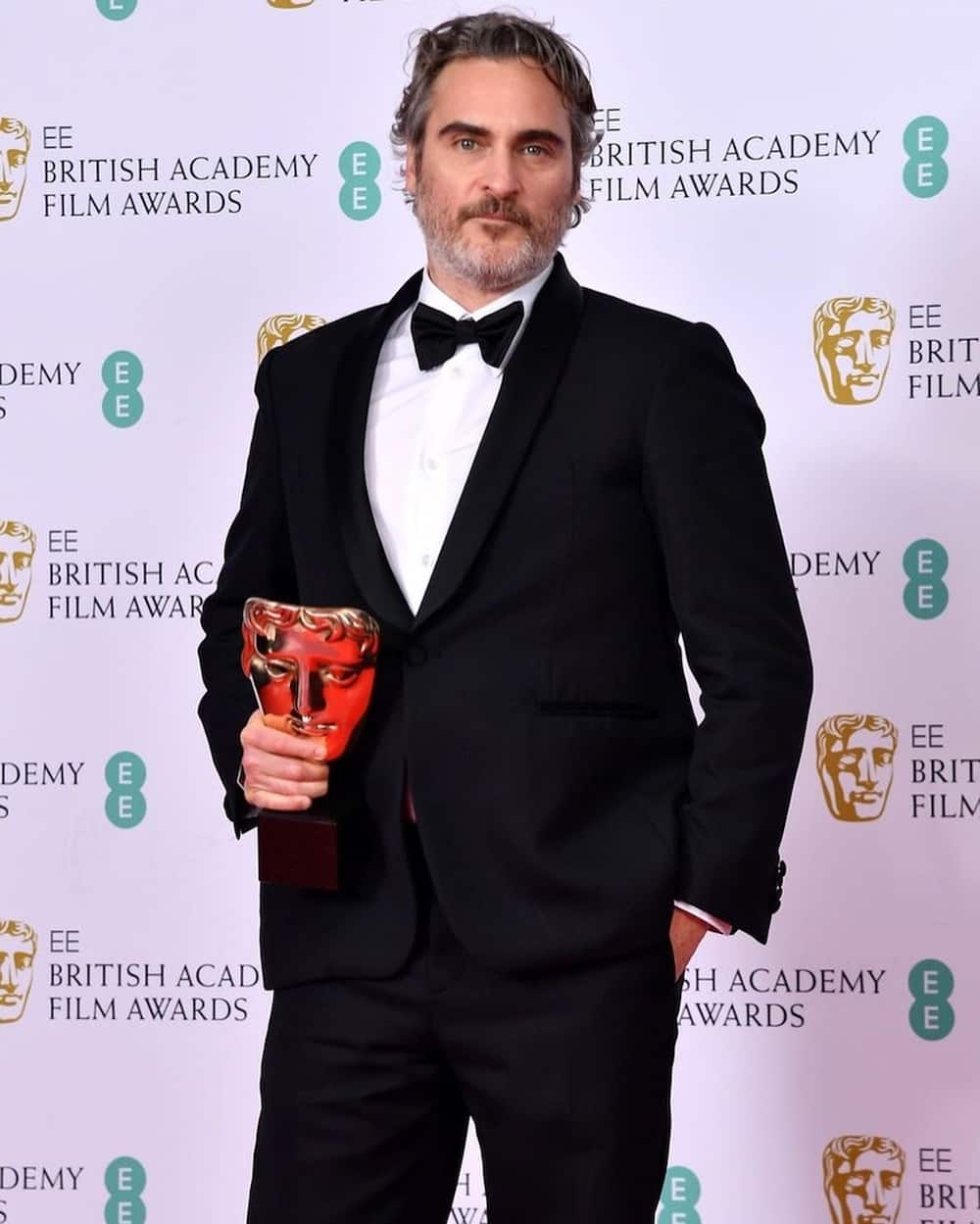 Joaquin Phoenix is, without any doubt, one of Hollywood's most versatile actors. His panache while pulling thriller and action movies and his skills while playing romantic roles are quite commendable. His vicious sadism in Gladiator and sarcastic comedy in Joker have earned him a title and a couple of awards in the industry. The highlight of his career has been winning an Oscars award, which was well-deserved. Apart from these roles and the awards, who is he in real life?
Joaquin Phoenix biography
These are some of the details about the star that you might be interested in knowing:
READ ALSO: Nikki Reed bio: age, movies, family, husband, child, net worth
What's Joaquin Phoenix's real name?
His real name is Joaquin Rafael Phoenix. However, during his early childhood years, he changed his name to Leaf Raphael to match his siblings whose names are related to nature.
Joaquin Phoenix age
He was born on 28th October 1978. As of date, he is forty-one years old. At the time of his birth, Joaquin Phoenix parents lived in San Juan, Puerto Rico, although they were from America.
Joaquin Phoenix siblings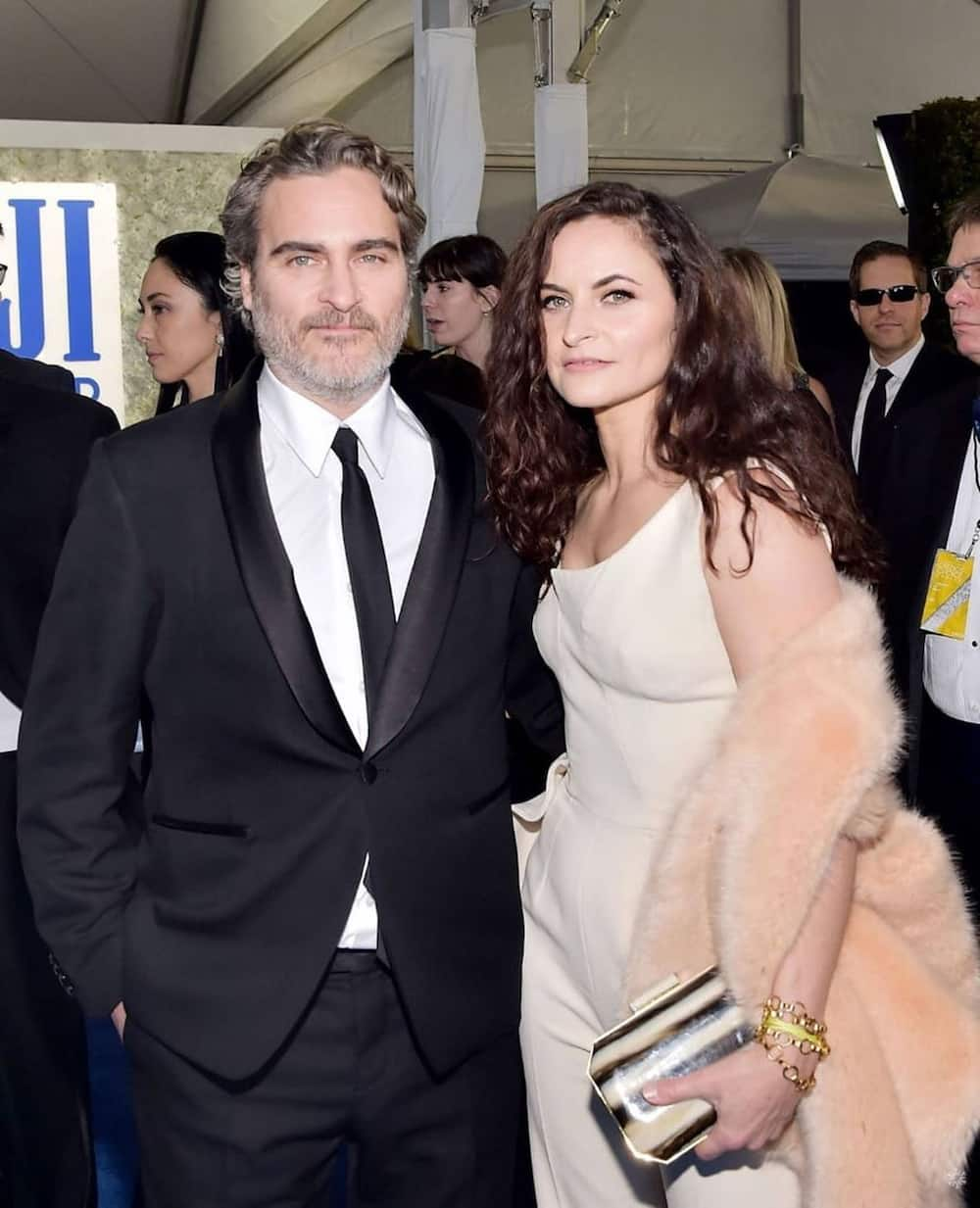 Phoenix was the third child out of five. The five siblings started pursuing performing Arts at tender ages. It is then that they got discovered by Iris Burton, who was Hollywood's children agent then. They then started appearing in Television and commercial shows.
Joaquin Phoenix movies
At the age of eight, Joaquin and his elder brother River made their debut in a TV series called Seven Brides for Seven Brothers. The duo later landed another project: Backwards: The Riddle of Dyslexia where they co-starred.
These are the other movies that Joaquin has featured in:
Kids Don't Tell in 1985
SpaceCamp in 1986
Russkies in 1987
Parenthood in 1989
On 31st October 1993, his brother River passed on after what was alleged to have been an overdose. His death caused Phoenix's family to retreat from the public. As a result, Joaquin took a break from his career until 1995.
After the two-year hiatus, Joaquin made his way to the screens. Since then, he has featured in the following movies:
To Die For in 1995
U Turn in 1997
Clay Pigeons in 1998
8mm in 1999
The Yards in 2000
Gladiators in 2000
Quills in 2000
Buffalo Soldiers in 2001
Thriller signs i 2002
It's All About Love in 2003
Brother Bear in 2003
The Village in 2004
Ladder 49 in 2004
Hotel Rwanda 2004
Walk the Line in 2005
Roger Love in 2005
We Own The Night in 2006
Reservation Road in 2007
Two Lovers in 2008
The Master in 2012
Her in 2013
The Immigrant in 2013
Inherent Vice in 2014
Irrational Man in 2015
Mary Magdalene in 2018
You Were Never Really Here in 2018
Don't Worry, He Won't Get Far on Foot in 2018
The Sisters Brothers in 2018
Joker in 2019
Joaquin Phoenix awards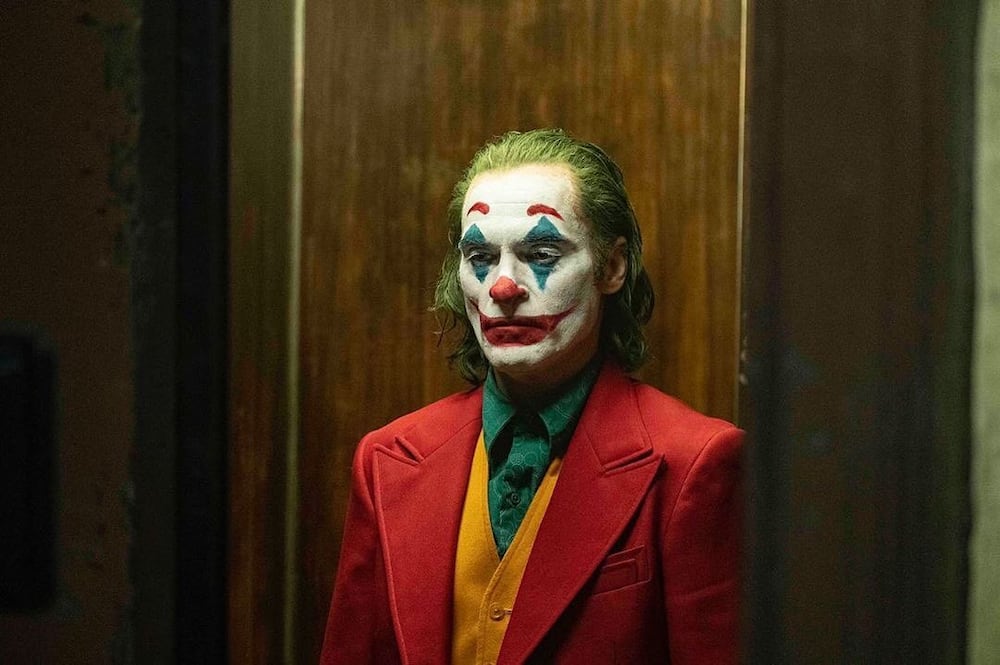 For more than three decades, Phoenix has been in the acting industry, and his career has drastically grown. He has received accolades for how well he has pulled his roles in the films. These are some of the awards that he has bagged:
Academy Award
British Academy Film Award
Grammy Award
Two Golden Globe Awards
Screen Actors Guild Award
Volpi Cup for Best Actor during the Venice Film Festival
Award for Best Actor during the Cannes Film Festival
Blockbuster Entertainment Awards
People's Choice Awards
Joaquin Phoenix Oscars 2020
The highlight of Joaquin's career has been winning his first Oscars award in 2020. The Joker star bagged the best actor award. It goes without question that Joker is currently Phoenix's most successful project.
During his acceptance speech at the Oscars 2020 awards, he acknowledged the other actors that were nominated in the same category. He then made the following remarks:
Calling out on racism
Commenting on the issue of discrimination, he said:
I think, whether we're talking about gender inequality or racism or queer rights or indigenous rights or animal rights, we're talking about the fight against injustice. We're talking about the fight against the belief that one nation, one people, one race, one gender or one species has the right to dominate, control and use and exploit another with impunity.
Animal rights activism
He also admitted the fact that he is a staunch animal-rights activist and has been an avowed vegan since 1979. Speaking about how much human beings have become so disconnected from the world, he condemned the act of artificially inseminating cows and practices such as separating a calf from its mother for its milk. These remarks have brewed a lot of controversies, especially from the dairy farmers.
Winding up on his speech, Phoenix honoured River Phoenix saying:
When he was 17, my brother wrote this lyric; Run to the rescue with love and peace will
Joaquin Phoenix net worth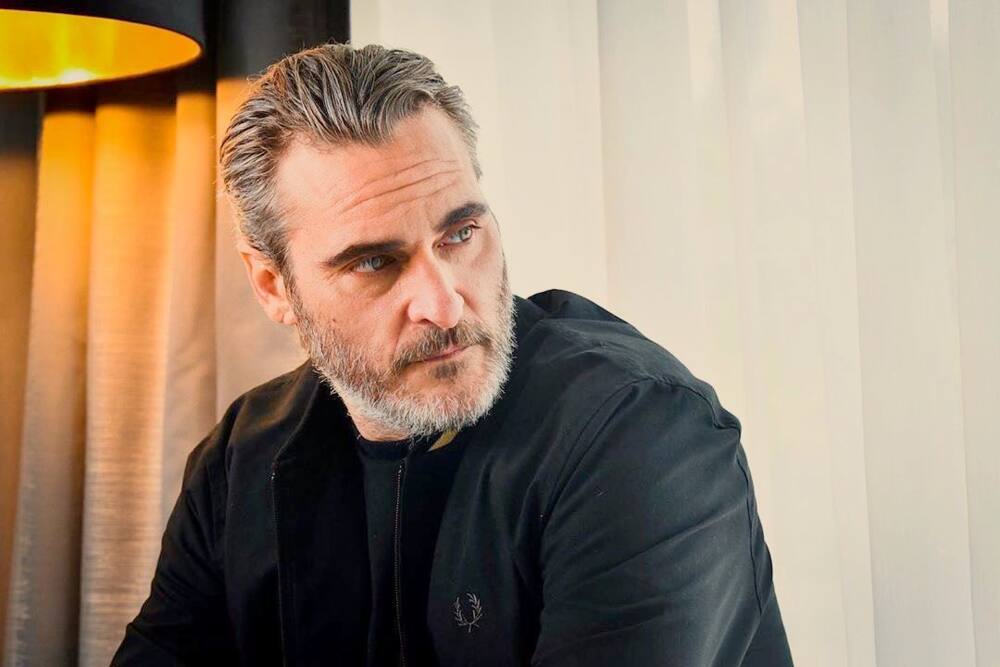 What is the net worth of Joaquin Phoenix? According to Celebrity Net Worth, Joaquin has a worth of $50 million.
Joaquin Phoenix wife
Joaquin Phoenix is engaged to Rooney Mara. The two met in 2013 when she was on a set shooting Her. Interestingly, Rooney pulled the role of Phoenix's ex-wife in the movie. Joaquin Phoenix and Rooney Mara started dating in 2016 after they had finished shooting Mary Magdalene and got engaged in 2019. Phoenix confessed that Rooney was the first woman that he ever looked up on the internet and that they were just email friends.
Joaquin Phoenix drugs
In 2005, after the crew finished shooting Walk The Line, Phoenix checked himself into rehab. In the movie, he featured as Cash, a Country singer and renown drinker, and, as a result, he increased his alcohol intake to pull the role.
Speaking to London magazine about how he made up his mind to go to rehab, he said:
I was leaning on alcohol to make me feel ok. That's what it really was.
This experience helped him admit that he was suffering from other mental issues like severe anxiety about performing.
Joaquin Phoenix has had the most successful acting career. His ability to pull multiple personalities, especially when playing some of the most controversial roles, has been a plus for him. He has thrived in criticism, and the icing of the cake for his career is winning an Oscars award.
READ ALSO:
Sarah Abbott: bio, age, movies, Instagram
Ghana chose 'Azali' for international feature film category at Oscars
Kim Kardashian and Kanye West all loved-up in photos from Oscars party