Gayle King is a renowned television personality, author, and journalist. Her talent and effort are evident in what she does. She has a passion for anchoring, and she is a co-anchor at the CBS News morning show known as 'CBS This Morning,' a role she has been playing perfectly. She is considered as one of the best anchors at CBS. Gayle wears many hats, as she is also an editor for O, The famous Oprah Magazine.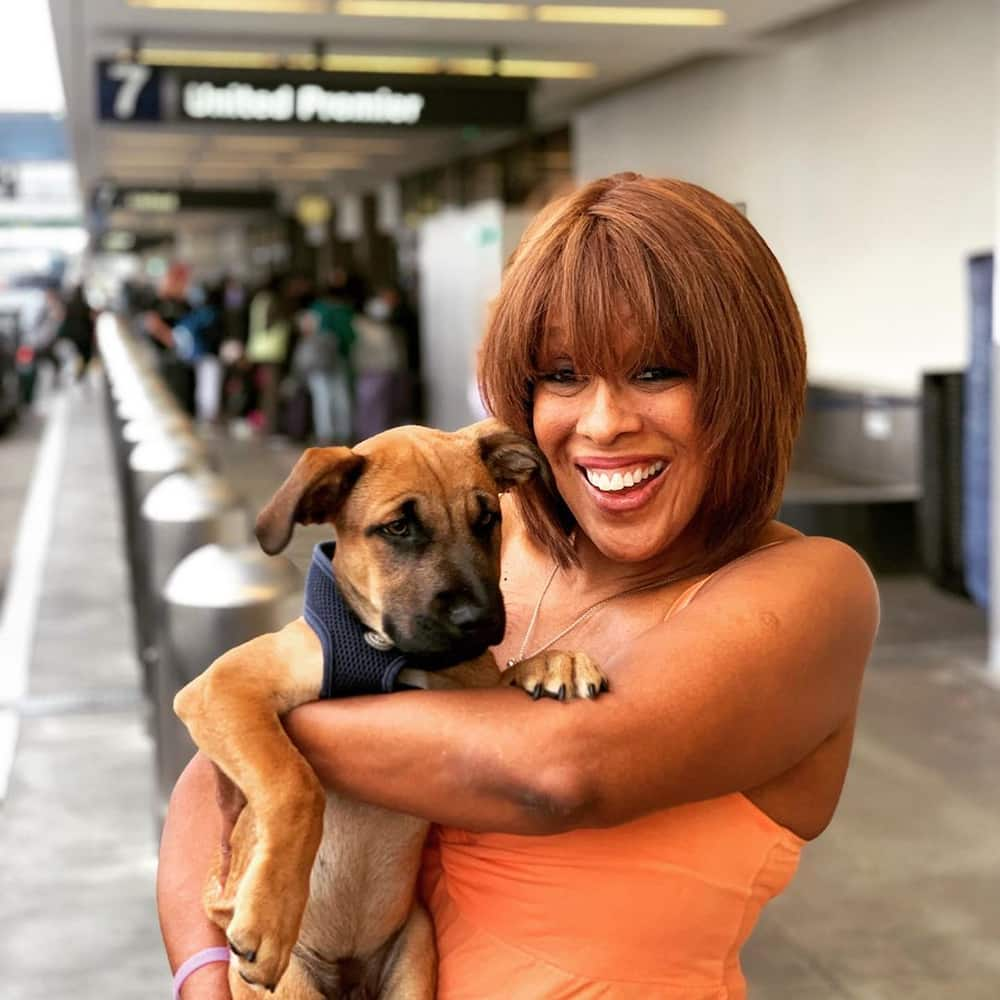 Gayle is famous for her hosting talent, as demonstrated during 'CBS This Morning.' Most journalists in the industry look up to her as a result of her many years of experience in the industry. You will find her interviewing some of the most influential personalities in the world of politics as she reports on many CBS platforms.
Profile summary
Full name: Gayle King
Year of birth: December 28, 1954
Gayle King age: 65 years
Marital status: Divorced
Gender: Female
Career: Television personality, anchor, and journalist
Nationality: American
Gayle King twitter: @GayleKing
Gayle King Instagram: gayleking
Early life
Gayle King birthday is celebrated on December 28th of every year. She was born in Chevy Chase in Maryland to her parents, Scott King and Peggy King. She grew up along three other siblings, but no information is known about Gayle King brother and other siblings. Gayle King education goes back to her early years when she enrolled at an American school in Turkey. They later relocated to Maryland, where she joined the University of Maryland and graduated with a degree in psychology and sociology in 1976.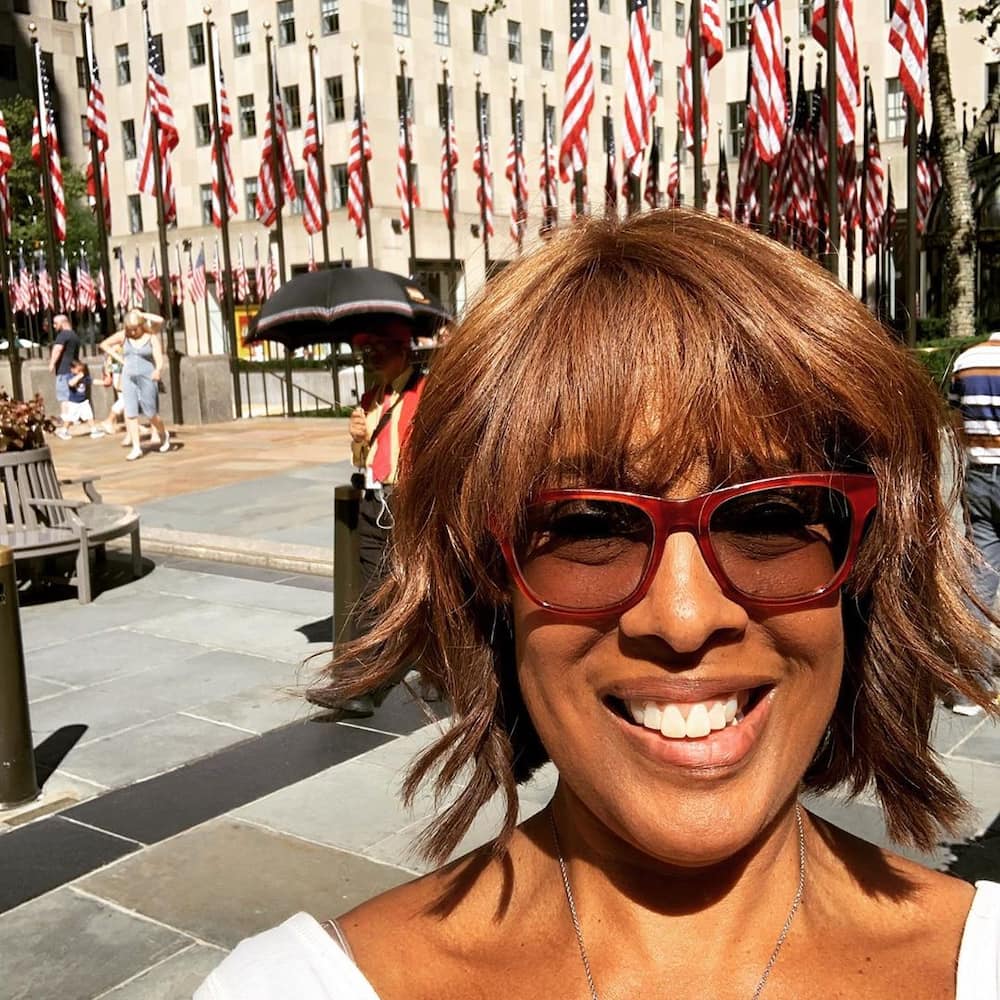 Gayle King career
She kick-started her career as a production assistant at WJZ-TV, located in Baltimore. She later trained as a reporter at WTOP-TV in Washington, D.C. Gayle started working as a reporter and weekend anchor at WDAF-TV. In 1981, she worked as a news anchor for WFSB in Hartford in Connecticut. She has also been involved in talk shows and print magazines such as:
In 1991, she co-hosted with Robin Wagner in a show called Cover to Cover on the NBC daytime talk show. However, the show was canceled after only thirteen weeks.
In 1997, she made her very own syndicated show known as the 'Gayle King Show,' but it was canceled due to low ratings. The show ran for one season.
In 1999, she joined 'O,' The popular Oprah Magazine as an editor. Interestingly, she also worked as a correspondent for Good Morning America and The Oprah Winfrey Show.
In 2006, she commenced hosting The Gayle King Show, which was aired on XM Satellite Radio.
On January 3rd, 2011, she started hosting a show called The Gayle King Show on OWN. The show came to a halt in November 2011 since she was joining 'CBS This Morning'.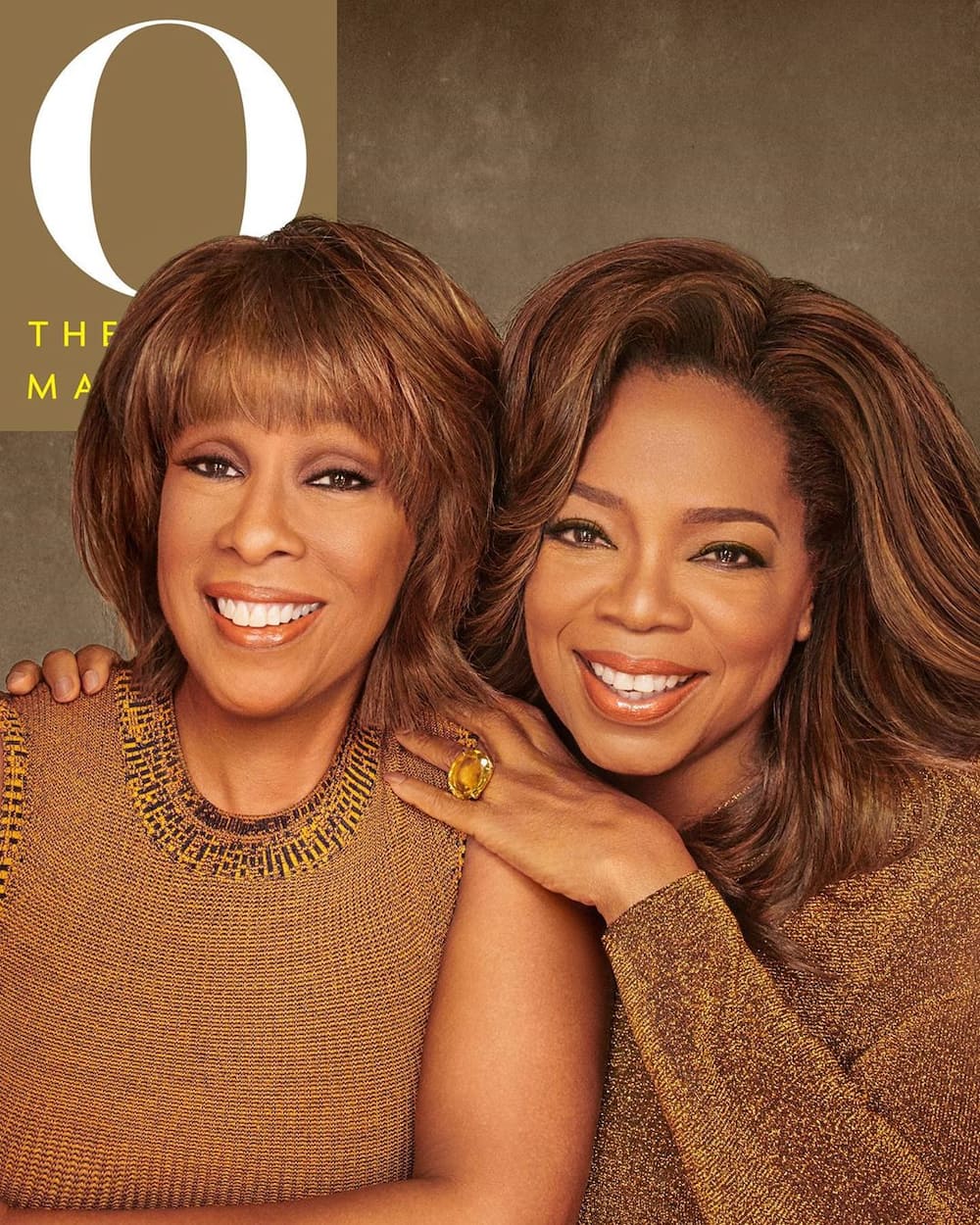 Is Gayle King married?
Gayle King husband was attorney William Bumpus who is a former assistant attorney general in Connecticut. They had their wedding in 1982 and got divorced after 11 years of marriage. The reason for their divorce was as a result of her husband having an affair. In an interview held with Vanity Fair, the TV personality stated that she is not a big fan of the woman she caught cheating with her husband. She continued to say that she does not recall the details; this was after being asked to name one person whom she despises the most.
However, she has previously revealed that she has tried other relationships after her divorce, but they did not work out. She also states that she always asks her potential suitors if they are married before going on a date with them.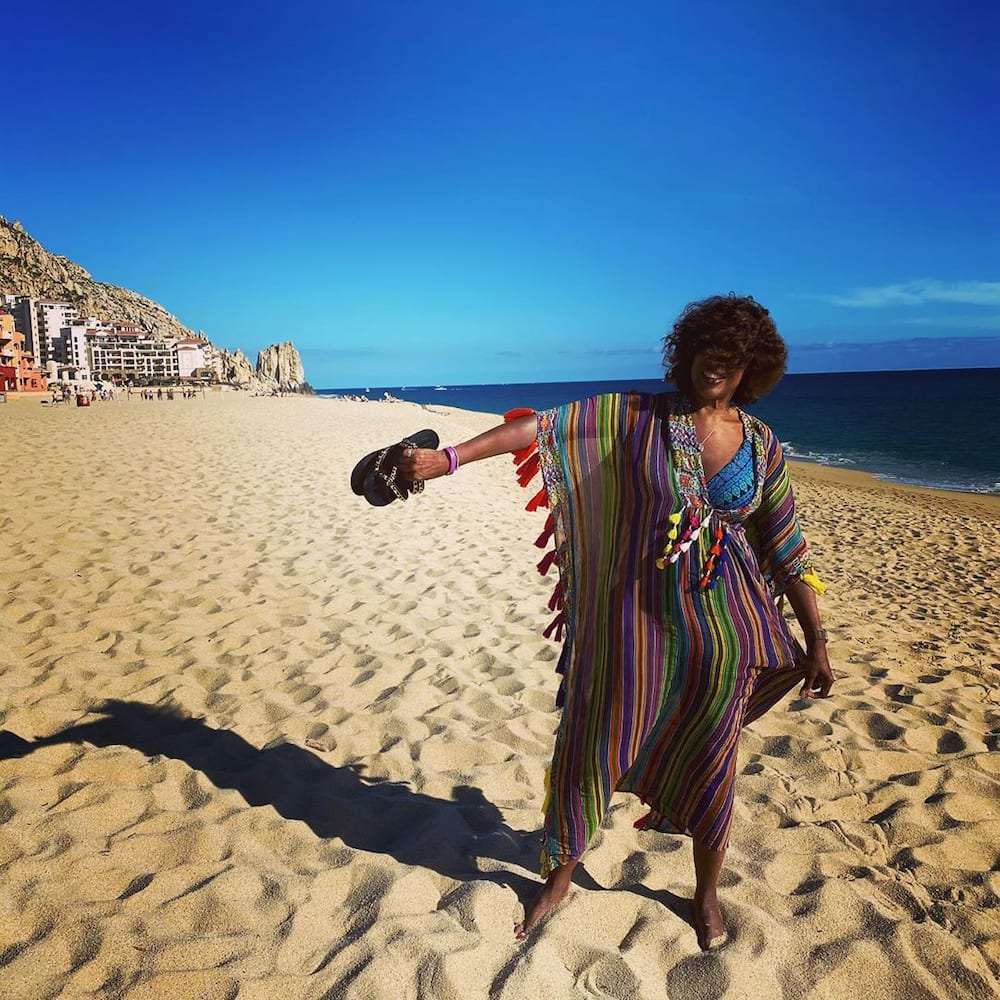 Achievements
She was honored with an Emmy Award while working as a news anchor.
In 2018, she was inducted into the famous Broadcasting & Cable Hall of Fame.
Does Gayle King have children?
She has two children, a son and a daughter who are all grown up. Her daughter is known as Kirby Bumpus, while her son is called William Bumpus Jr.
Gayle King Kobe Bryant story
The media personality on February 6, 2020 took to her social media account to address the reactions to her video clip from her 'CBS This Morning' Gayle King interview with Leslie that was aired February 4, 2020. The interview concerned the late Kobe Bryant's sexual assault charge that had been charged against him. Kobe died in a helicopter crash on January 6 that happened in Southern California.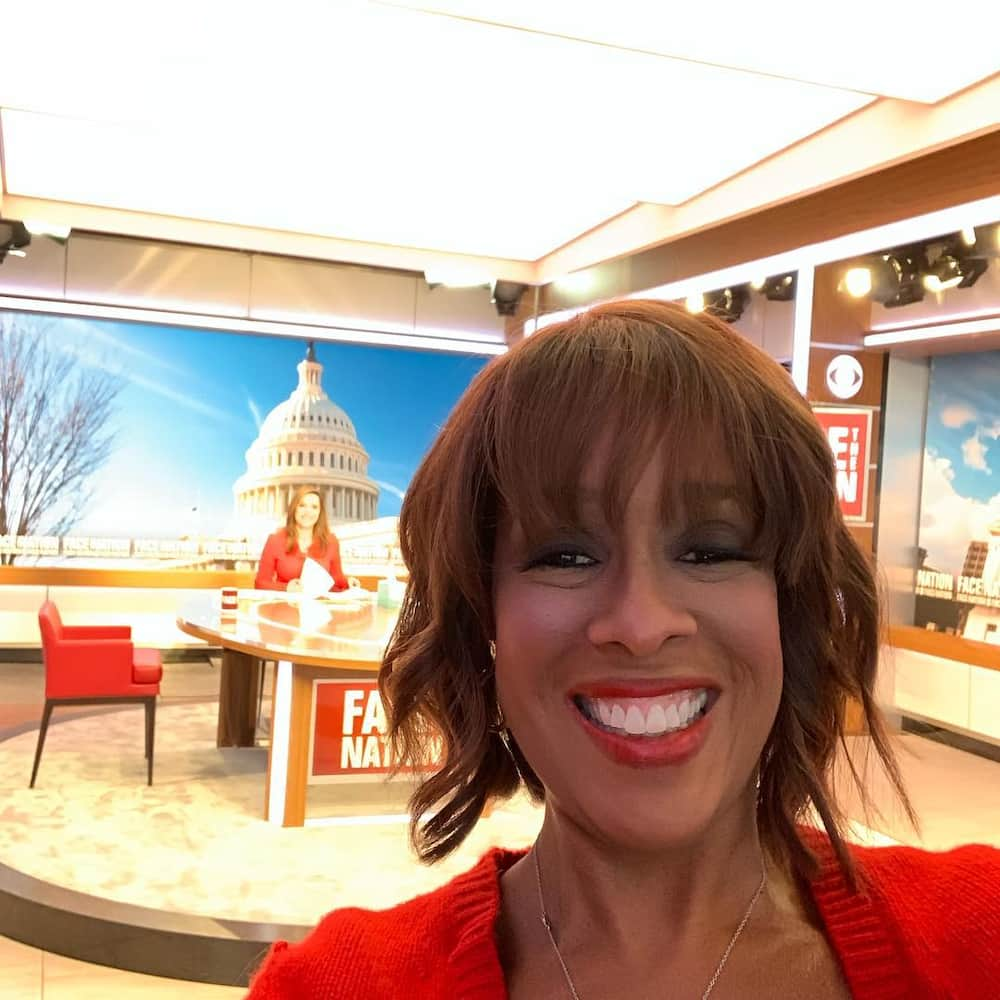 During the interview, she asked Leslie if the former assault case had complicated Bryant's legacy. Leslie responded that it has not in any way and stated that the media ought to be more respectful of his memory. It is reported that the alleged victim reached a settlement in 2005. Most influential personalities in the media and entertainment industry expressed their disappointment in the interview. The rapper Snoop Dogg sent threats her way, where he urged her to back off!
Gayle King and Lil Boosie
Lil Boosie posted a video where he was extremely mad with King for asking these questions during the interview. According to him, she was trying to tarnish his memory.
King woke up to the reactions and said that despite being advised by CBS not to say anything about the issue, she would not be silent. She gave her perspective on the issue, and she is quoted saying:
I know that if I had only seen the clip that you saw, I'd be extremely angry with me, too. I am mortified, I am embarrassed, and I'm very angry.
Gayle King latest news
The co-anchor returned to 'CBS This Morning' on Monday after the social media backlash. She did not mention anything to do with her previous interview with Leslie concerning Bryant. Oprah Winfrey had earlier stated that King had received death threats and was doing well. CBS and other influential personalities stated that they were standing with King as she was only doing her job.
READ ALSO: Sha Sha biography, real name, family, songs, albums, profile
On 13 February, Snoop Dogg publicly apologized to the CBS anchor and said that his earlier utterances were disrespectful to her.
Interesting facts about Gayle King
Her father was an electrical engineer while her mother was a homemaker.
In 2012, she was featured on the cover of the January issue of Paradise.
She is best friends with Oprah Winfrey.
She has appeared in various movies such as on 'Manchurian in 2004', Television Series 'Being Mary Jane' in 2013, and 'The Boss' in 2016.
READ ALSO: Kenny Kunene bio, family, education, businesses, house, cars, net worth
Gayle King is a successful anchor, TV personality, and journalist. Her talent is well depicted in her role at 'CBS This Morning' show. She has interviewed personalities such as Michelle Obama, Taylor Swift, and former New York City Mayor Michael Bloomberg, among others.
READ ALSO: Caroline Grace: songs, Instagram, wedding and more