Mia Khalifa bio: net worth, boyfriend, birthday, life story
At only 27 years old, Mia Khalifa has gained global recognition. The popularity came as a result of the controversy that began when she performed adult content wearing a hijab. She even received online murder threats for portraying their Islamic religion negatively.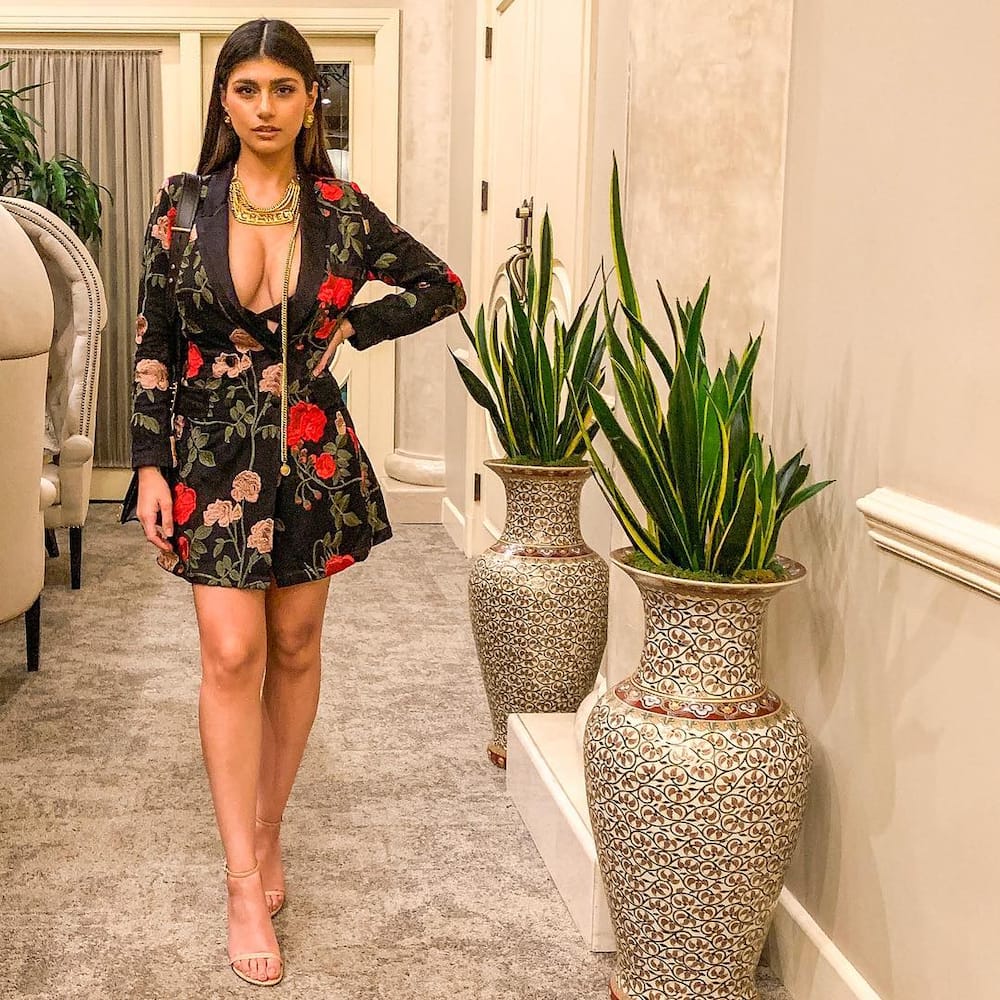 Today, Khalifa remains popular, although she is involved in other activities like webcam modelling and maintaining her social media presence. She is also active in sports like hockey and football.
Mia Khalifa profile summary
Real name: Mia Khalifa
Other names: Mia Callista
Date of birth: 10th February 1993
Age: 27
Gender: Female
Marital status: Married
Nationality: Lebanese-American
Career: Webcam model, social media personality, sports commentator, retired adult film actress
Instagram: @miakhalifa
Mia Khalifa biography
Mia Khalifa was born on 10th February 1993 in Beirut, Lebanon, but later moved to the United States of America in 2001 with her family. The move was necessary because of the conflict in South Lebanon. She was then raised in Montgomery County in Maryland. She comes from a religious family that practices the Christian faith, but she does not believe in it.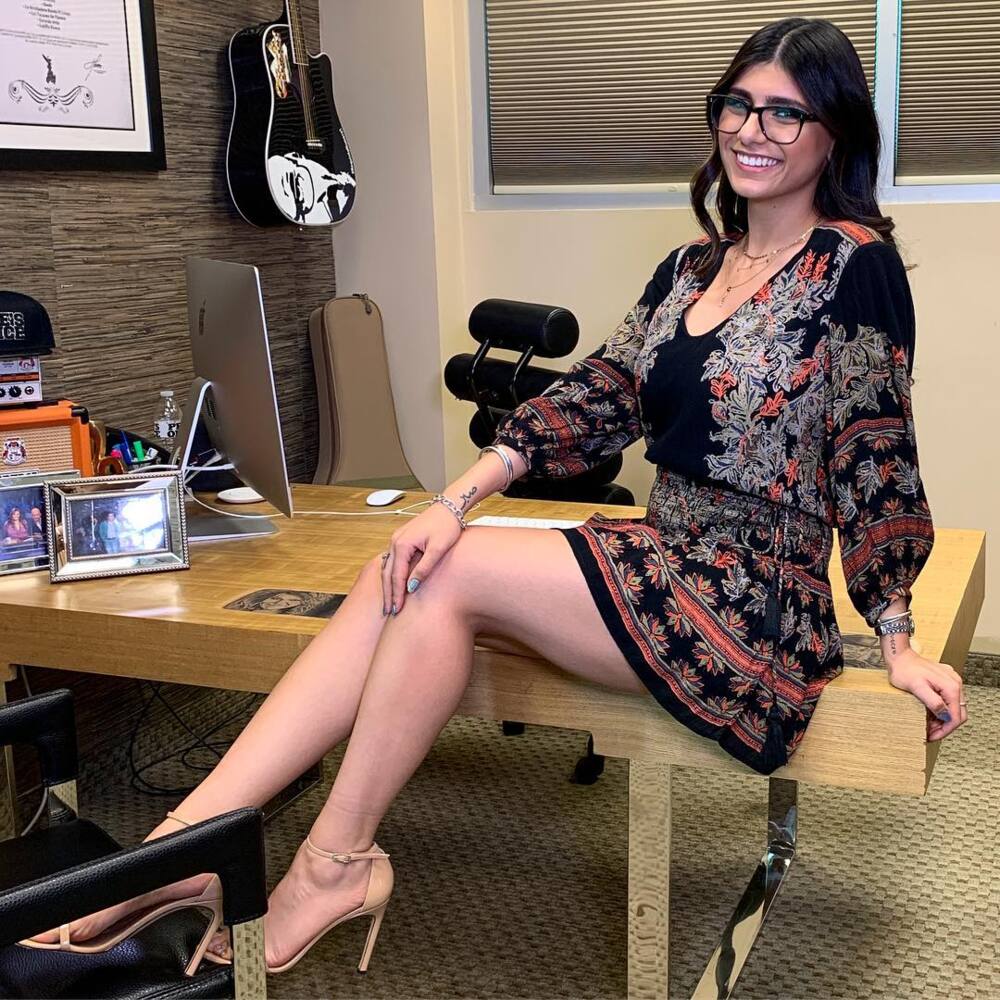 While in Beirut, she went to French school and learned English. In the United States, she attended the Massanutten Military Academy then Northwest High School. She admits that she was bullied in high school for having a dark skin complexion and having wild behaviour. She later went to the University of Texas at El Paso to pursue a Bachelor of Arts degree in History.
Boyfriend and marriage
She had a boyfriend while in high school, and they married in February 2011 when she was only 18 years old but separated three years later. They finally divorced in 2016. She got engaged to Robert Sandberg, a Swedish Chef at the Michelin-starred Danish restaurant. They had a wedding in late 2019, and Mia hopes her second marriage will last forever.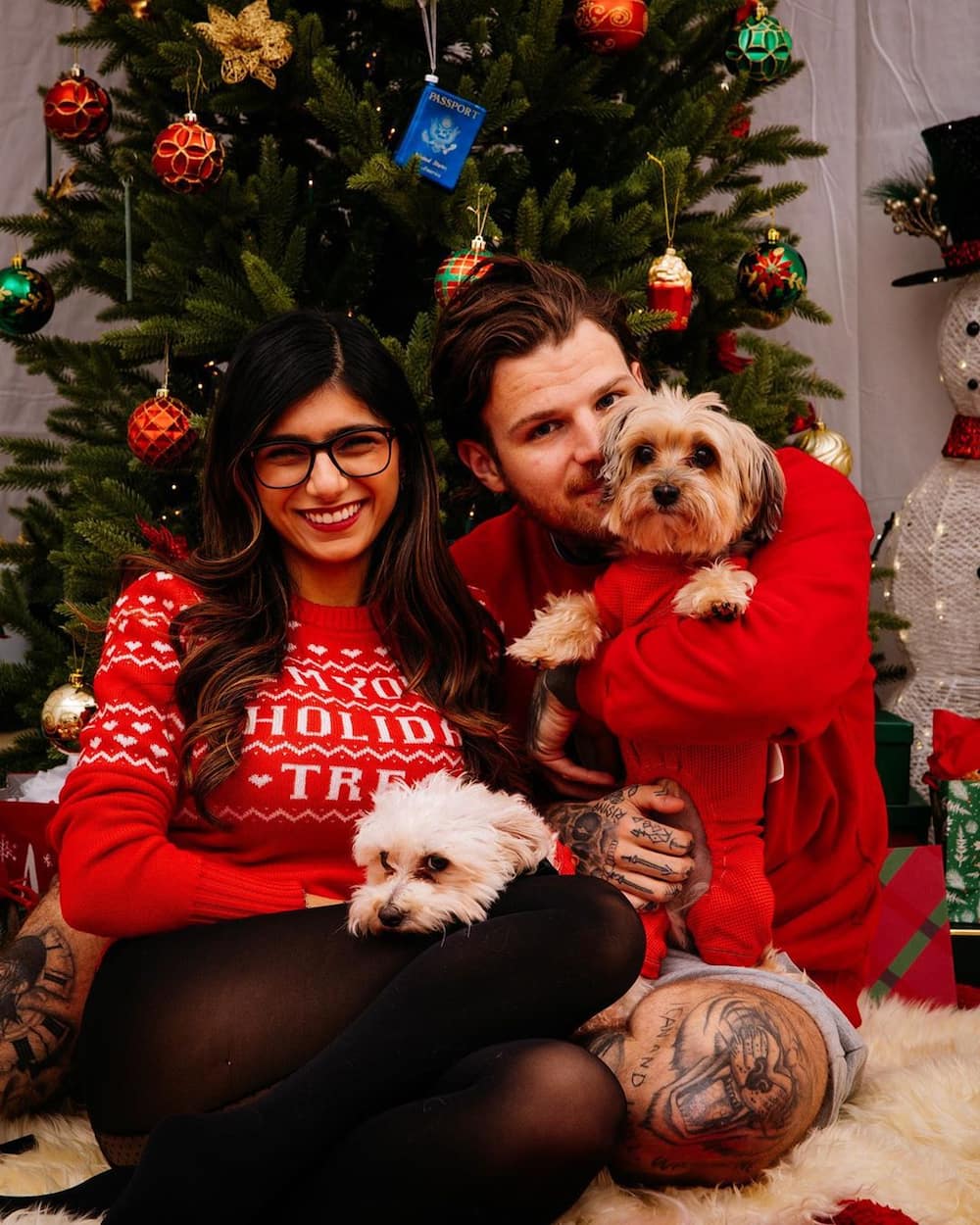 Career as an adult content actress
Mia Khalifa used to do modelling, bartender work, and she was a briefcase girl while in college. When she graduated, she moved to live in Miami, where she started doing nude modelling. She then started doing an adult film from October 2014, which brought a lot of controversies. She was criticized by the people of Lebanon and the Arab world after she performed in a hijab, which is an Islamic religious outfit. Her decision to become an adult content performer also made her parents distance themselves and disown her.
Acting in adult content films also made her famous because many people were searching for her. In December 2014, she was ranked as a porn actress who had the most views of several adult content websites. More people continued to look for her on the internet in January 2015.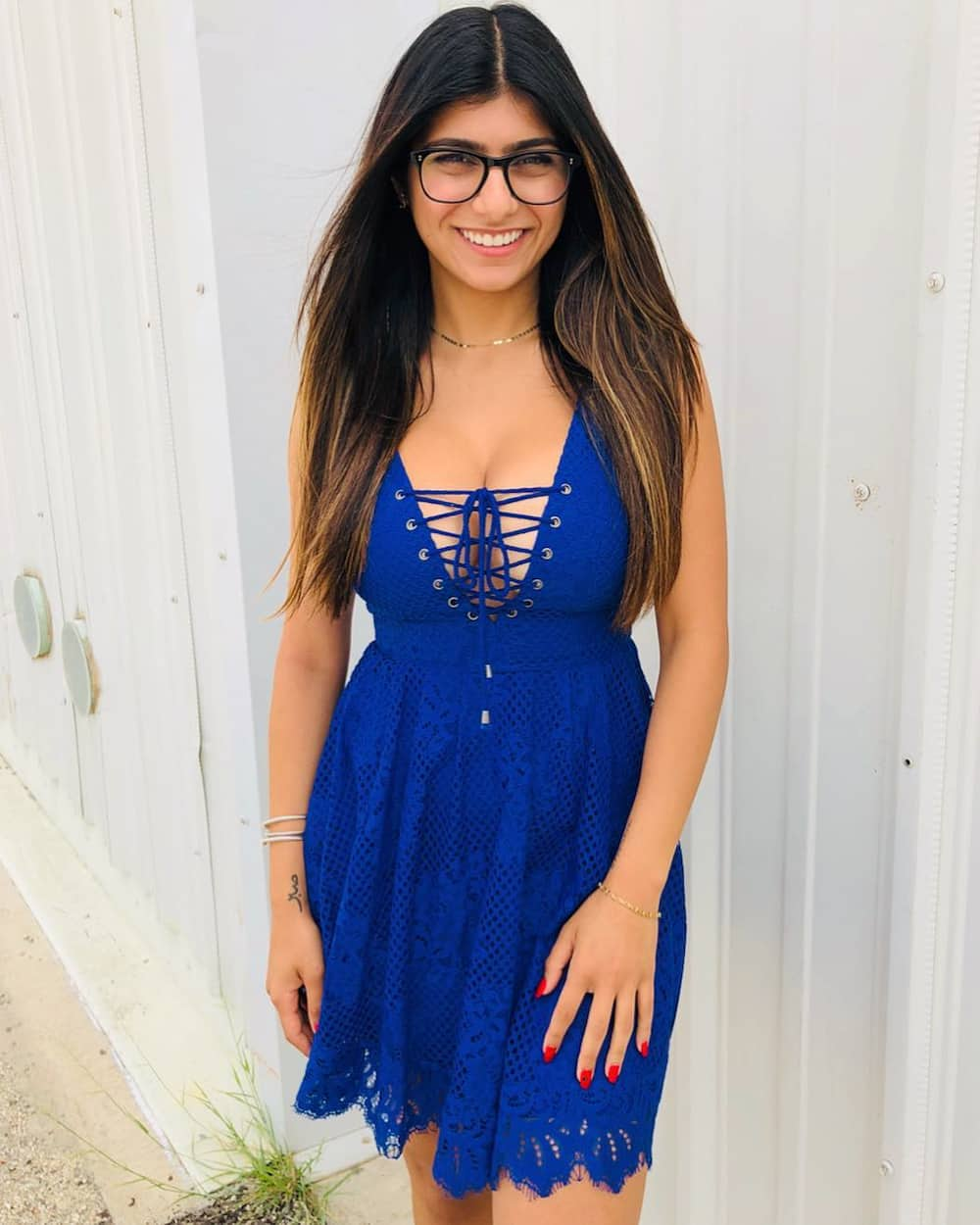 The hijab performance controversy and the popularity it attracted made Loaded, A British men's magazine, to name her the fifth most notorious adult content performer in July 2016. Alcohol advertisements also began referring to her. Timeflies pop band also came up with a song, Mia Khalifa. The webcam model, however, decided to resign from adult performance in January 2015, three months after her debut in the industry because of the attention it brought. She, however, continues to be searched as an adult actress.
The actress admits that she is ashamed of her past. Acting in adult content films led to many broken relationships and threats from ISIS. Her friends and family decided to cut her off from their lives for going against their beliefs and the beliefs of her country. Khalifa, however, defends her decision saying she joined the industry because she had never had male attention before and was excited when she got the chance. She even went for breast augmentation and lost weight to raise her self-esteem.
READ ALSO: Meet designer Sifiso Shange: From drug addiction to home inspiration
Career after retiring from adult performance
She started working as a bookkeeper and paralegal after leaving adult film performance. She is now a social media personality with many followers. She has more than 2 million twitter followers and more than 18 million followers on her Instagram. She has a YouTube channel and does live streams on Twitch. She is also a webcam model.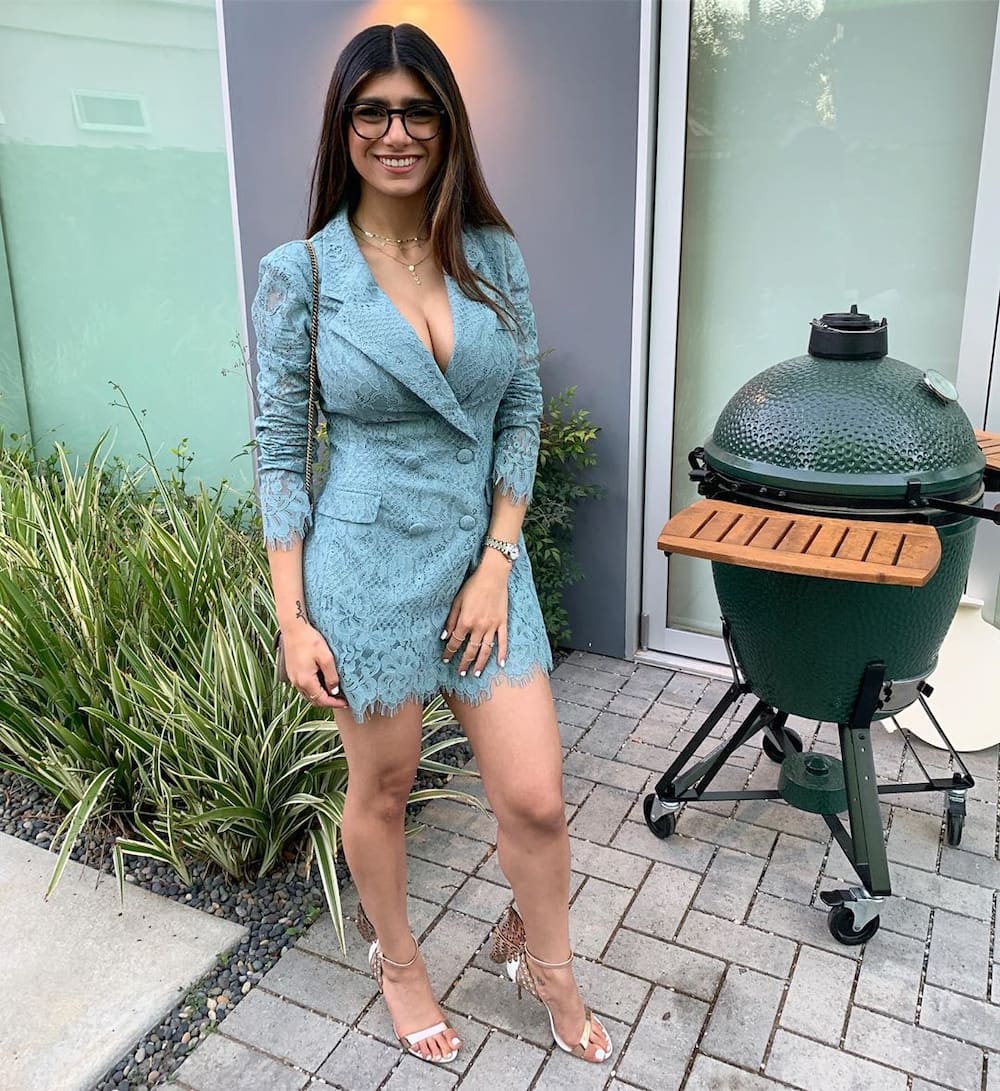 The model is also a football lover and supports West Ham United from the English Premier League. She also works as a sports commentator. From October 2017 until February 2018, Khalifa was a sports show host on Out of Bounds for Complex News YouTube channel. She was also a host on the second season of SportsBall from 16th July 2018.
Mia Khalifa net worth
The 27-year-old webcam model's net worth is estimated at $15 million in 2020. This comes from the 'normal jobs' she is now doing. She revealed that adult content acting gave her a total of $12, 000 and she has never received anything else from it despite being ranked the number one adult film star. She has a house in New York. She also drives high-end cars, including Audi A8, Bentley Continental GT Speed, Ferrari California T Series, and BMW 5 Series.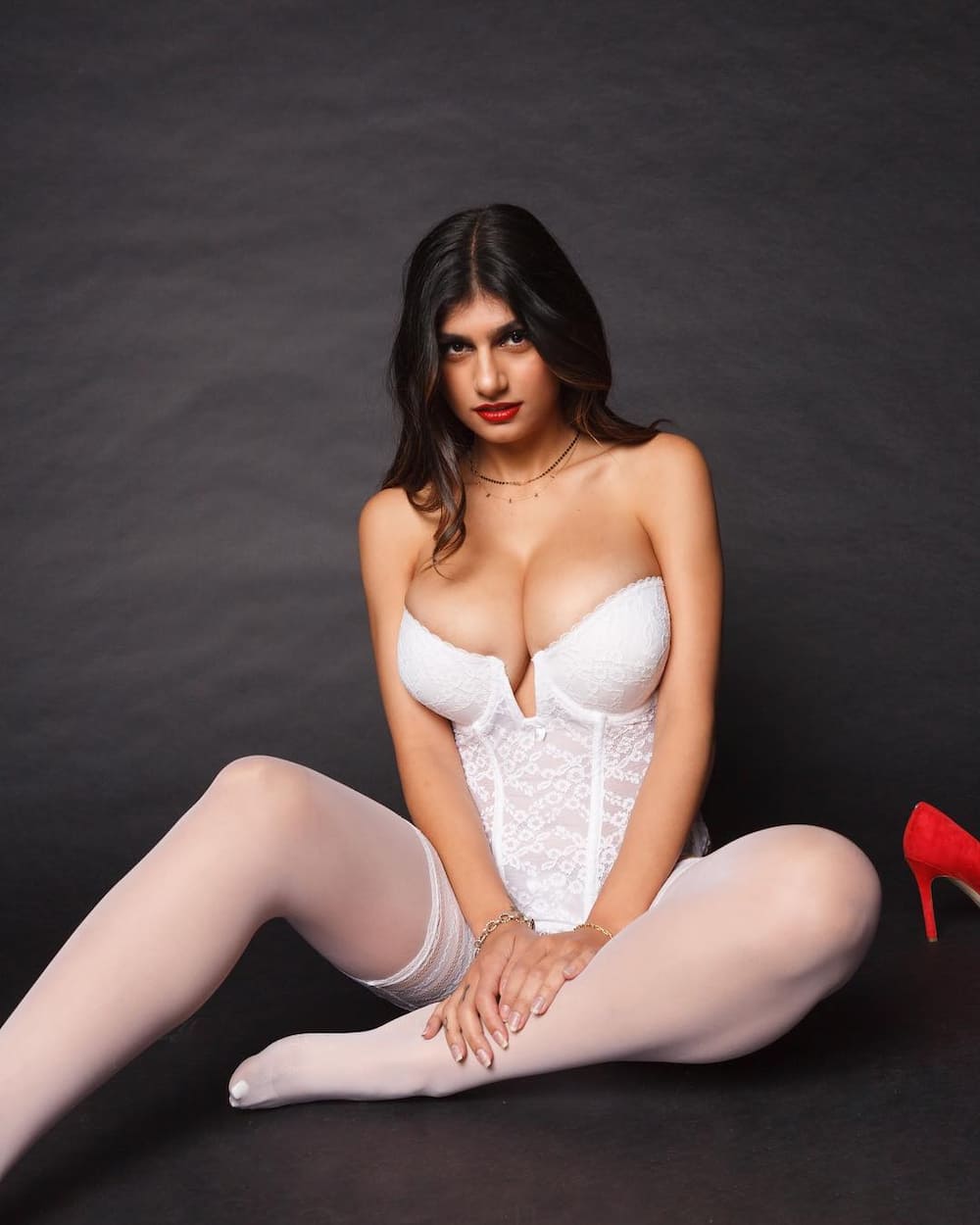 READ ALSO: Aliko Dangote remains Africa's wealthiest person for the 9th time
Mia Khalifa continues to do what she loves as she tries to recover from the negativity brought about by her adult content acting career. She is an independent woman that has gained popularity and achieved a lot in a short period.
READ ALSO: Kim Kardashian and Kanye West all loved-up in photos from Oscars party
Source: Briefly.co.za