- A breathtaking 'wildlife' photo was taken by a 25-year-old Briton national, Sam Rowley
- It was picked from among 48 000 images, made it to the list of the final 25 photos and finally emerged the best of the rest
- Rowley's "Station Squabble" image, taken in the evening, features two mice fighting over a few leftover crumbs in a subway station
- The young photographer said he spent five nights underground trying to get a perfect shot of the rodents
- Another photo of a rhino and a conservation ranger in Kenya was among the best four photos
PAY ATTENTION: Click "See First" under the "Following" tab to see Briefly.co.za News on your News Feed!
A fascinating photo of two mice scurrying across a London Underground platform in the evening has won the Wildlife Photography of the Year from London's Natural History Museum.
The perfect shot was taken by a young Briton national, Sam Rowley, and was picked from more than 48 000 images to the hearts of some 28 000 members of the public who cast their vote in the 'Best of the Rest' category.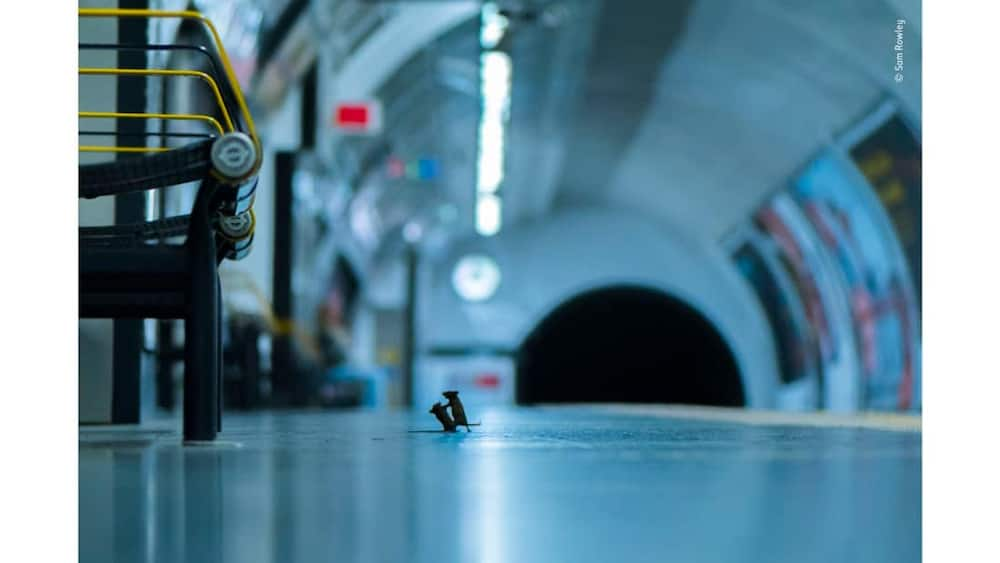 READ ALSO: Snake catcher blesses poor man after finding black mamba in couch
It was picked among the final 25 images which were shortlisted by officials.
The 25-year-old photographer said he spent five nights underground trying to get a perfect shot of the rodents.
"I usually take a burst of photos and I got lucky with this shot, but then I had spent five days lying on a platform so it was probably going to happen at some point," Rowley told BBC.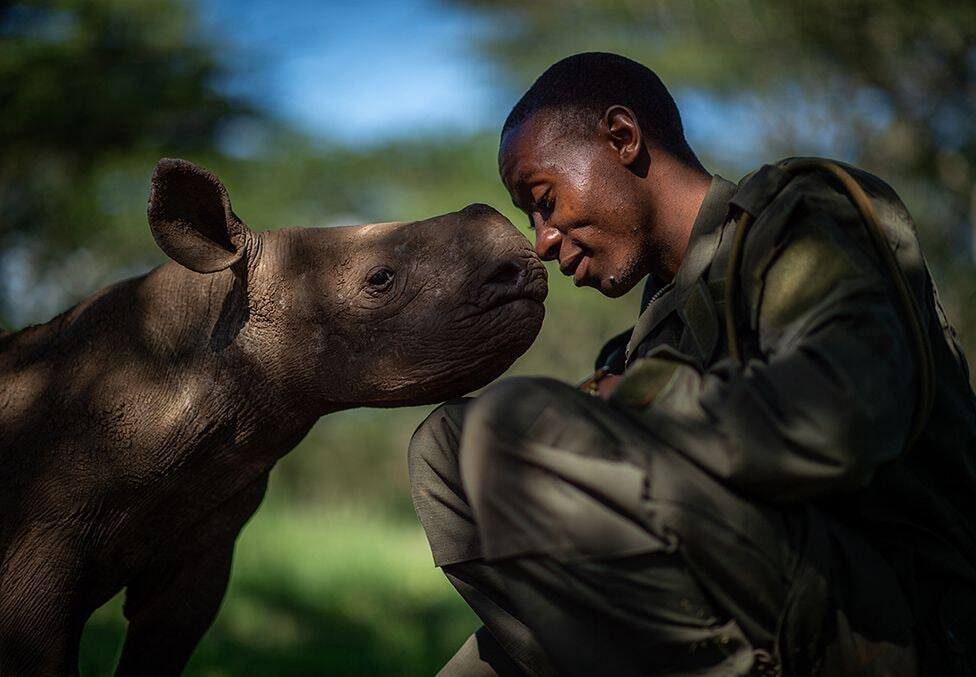 The young Briton, who thrives in photographing urban wildlife, noted the whole experience of trying to get the shot from the underground tunnel attracted attention of many commuters who gave him "strange looks" as they passed by.
"Everybody knows about the mice on the Underground but I don't think anyone's seen them in that light before," he said.
Rowley said he got his inspiration and passion for filming wildlife upon realising many people had moved from villages to urban centres and need such stories to relate with nature.
"With the majority of the world living in urban areas and cities now, you have to tell the story about how people relate to wildlife," he said.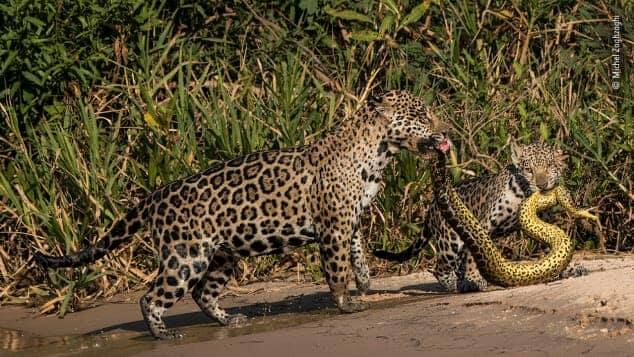 An image of a rhino and a conservation ranger in Kenya was among the best top four photos that featured in the final category of the award.
Others include an image of an orangutan forced to take part in a performance in Bangkok and two jaguars holding an anaconda in Brazil.
Enjoyed reading our story? Download BRIEFLY's news app on Google Play now and stay up-to-date with major South African news!