Scandal actors with their cars
Scandal is a famous South African drama series that is broadcast on e.tv and produced by Ochre Moving Pictures. The hard work that Scandal actors put in the series to keep their fans entertained and to maintain the Scandal series on the list of the top television productions in South Africa pays. Do you know how many Scandal actors have cars and what models they drive?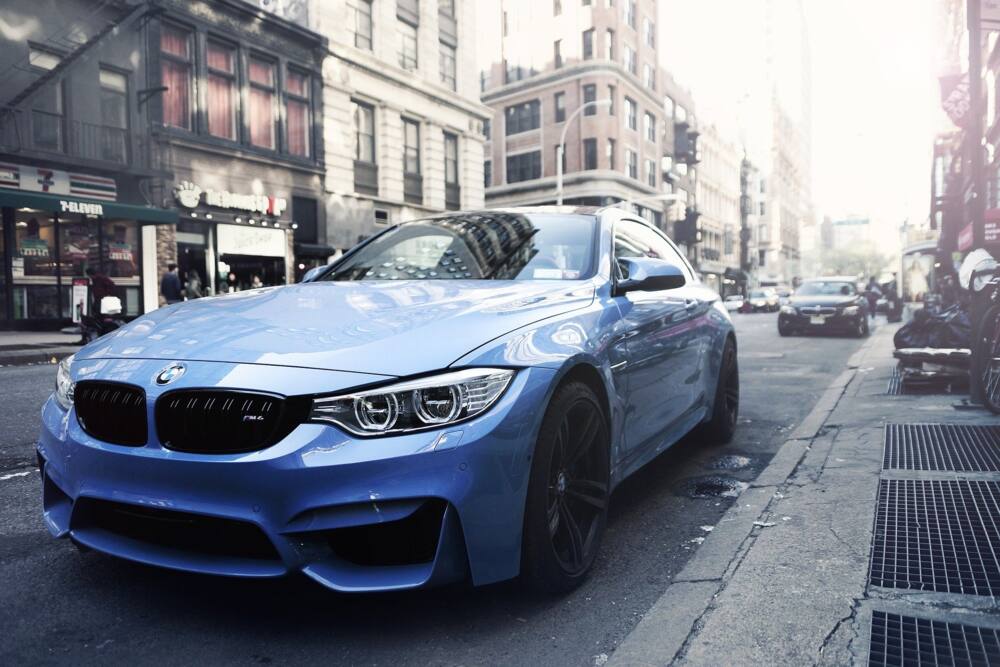 It is common for celebrities to have cars. Do they buy cars to draw the attention of their fans? It depends on their personality. Some actors are car lovers, while others buy cars because of their lifestyle. It is stressful and inconvenient for actors to use public transport to attend events, road trips, and other personal or professional activities.
Who among the Scandal cast has shared with fans the car model that he or she drives?
Nomvelo Makhanya as Lindiwe Ngema
At 20 years, Nomvelo Makhanya surprised her fans when she bought a White mini Cooper in 2017. There are various models of Mini automobiles. Mini cars are more popular than other types of small vehicles. Mini is one of the brands from BMW. Cooper is the most famous type of a Mini car. A Mini Cooper is a luxury car. It is renowned because of its excellent speed, an outstanding race car appearance, and extreme drifting.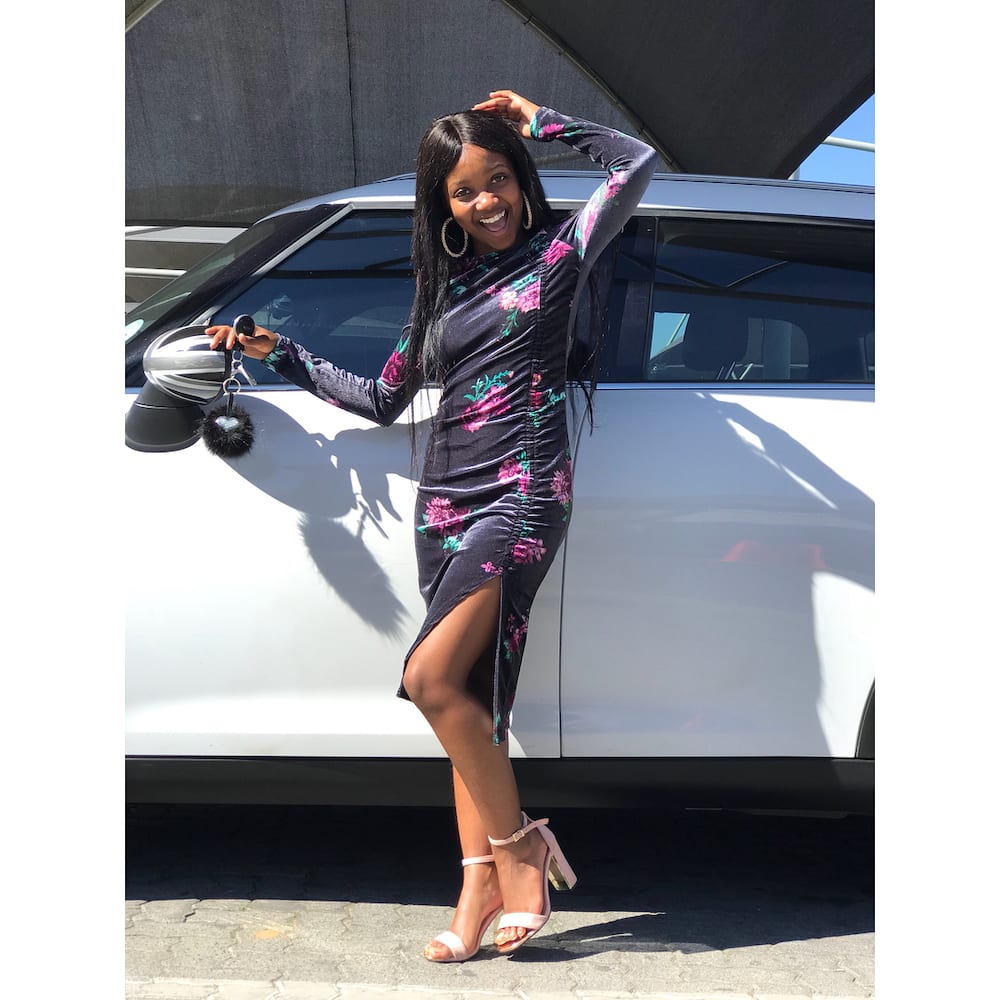 It has excellent gas mileage. The car can be freeway driven for six to seven hours before it alerts you to refill the gas. It has low maintenance costs, unlike other vehicles that require monthly servicing or oil change. If you take good care of it, you can use your Cooper for about two years without maintenance services. Its high resale value will give you a bonus after five years or more of using it.
Lusanda Mbane as Boniswa Langa
The beauty has been married for over ten years. The mother of two kids has several photos of her sleek white convertible on her social media. The car has cool and comfy red seats that blend well with the white colour.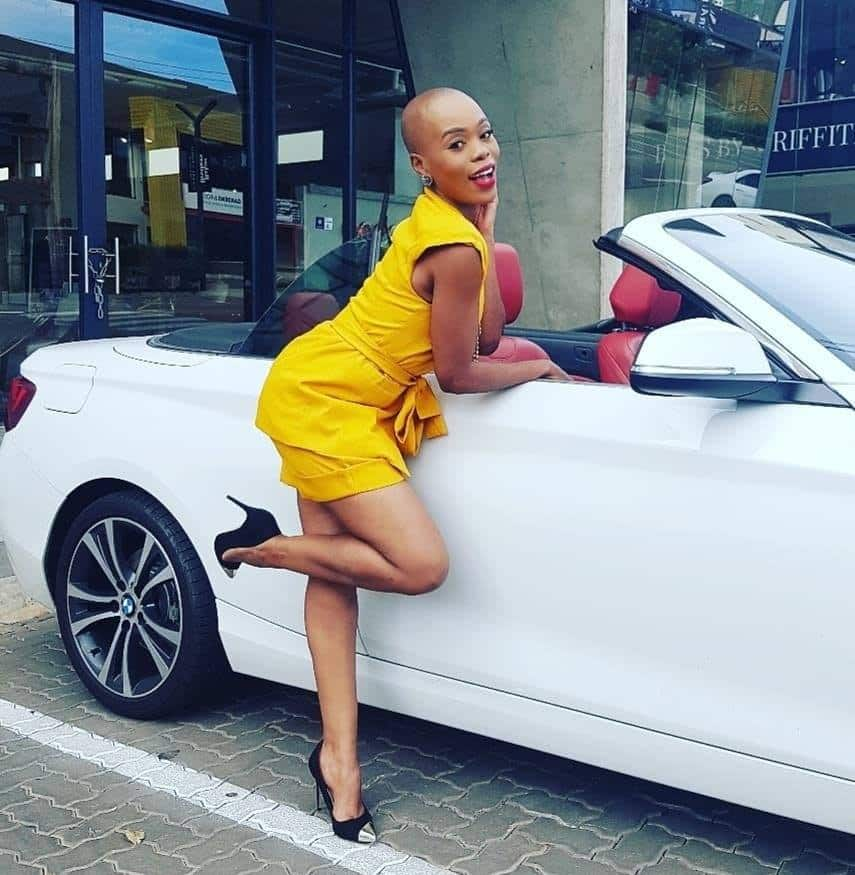 Hungani Ndlovu as Romeo
The 25-year-old Hungani Ndlovu has a lovely blue Mini Cooper with black tires to match his status and looks. He has been living in the US, Los Angeles, for three years.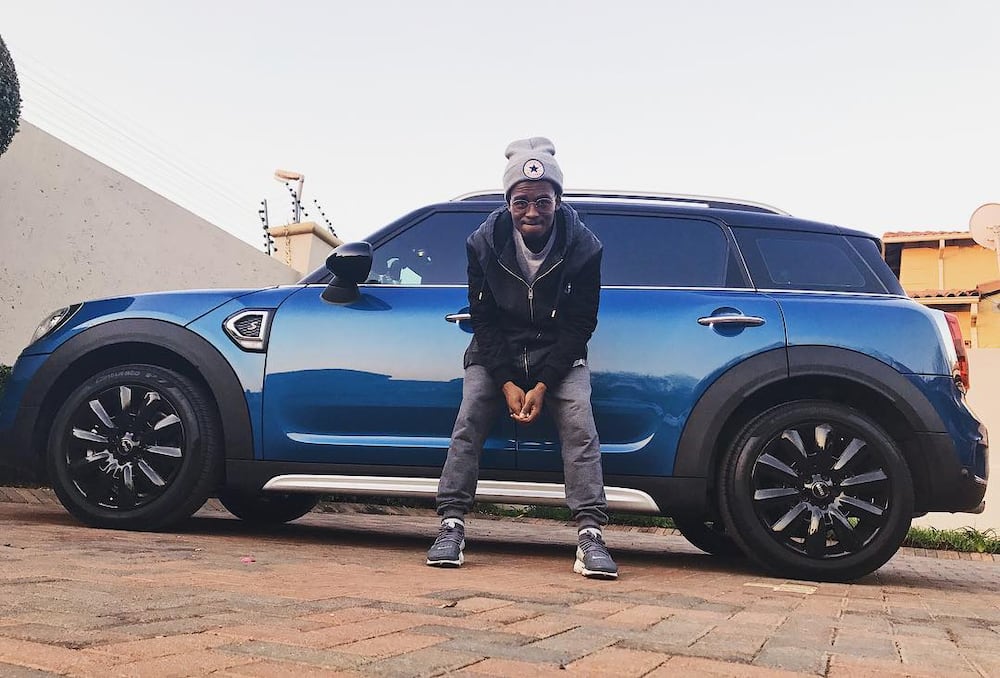 READ ALSO: Mzansi BMW owners show off their spinners in 4 heart-stopping videos
Nqobile Khumalo as Hlengiwe
The acting queen has a beautiful white personal car. It looks so adorable.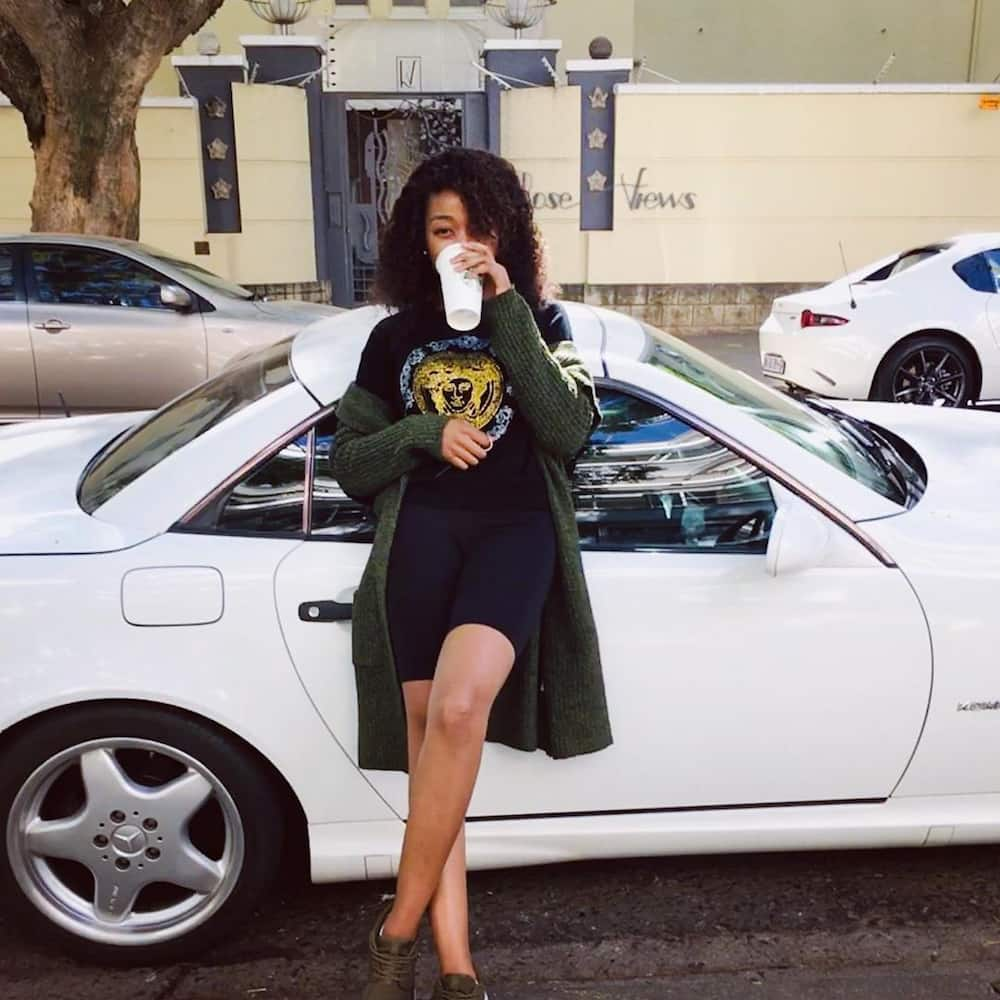 Brighton Ngoma as Quinton Nyathi
Born of a Swiss and Xhosa, Brighton Ngoma is a lover of cars. He owns a white Mercedes-Benz CLA AMG 2019. The lowest price for a brand new CLA AMG 2019 is $30, 000. It is a four-door coupe with an exceptional design. CLA-Class is smaller than typical Mercedes-Benz models. The car boasts of a 2.0L DI 4-cylinder engine, a dual-clutch transmission, and a 7-speed AMG SPEEDSHIFT.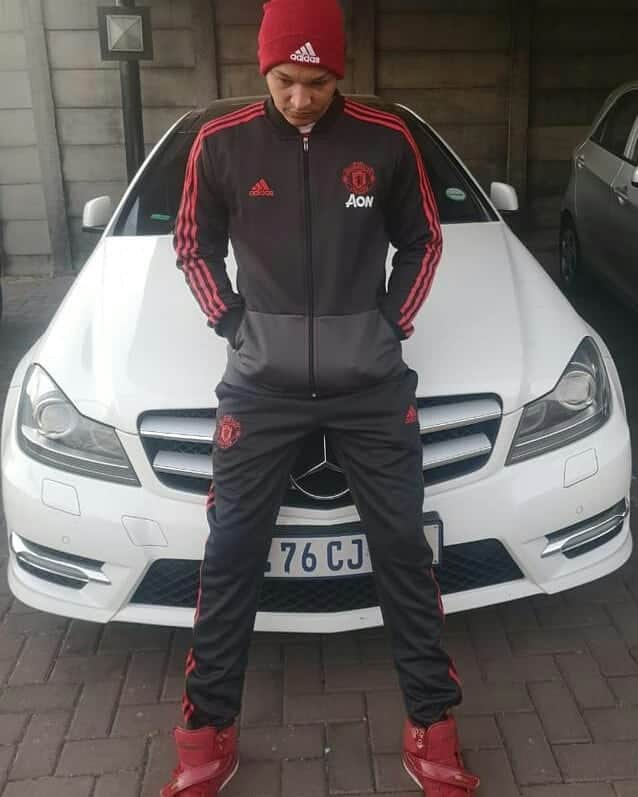 This car is so comfortable. It has a panoramic sunroof, a rearview camera, a navigation system, HID headlights, spacious legroom, leather seats, and heated front seats. Moreover, the PARKTRONIC parking assist, larger screen, a 6-disc CD changer, a blind spot assist system, and other adorable features add uniqueness to it.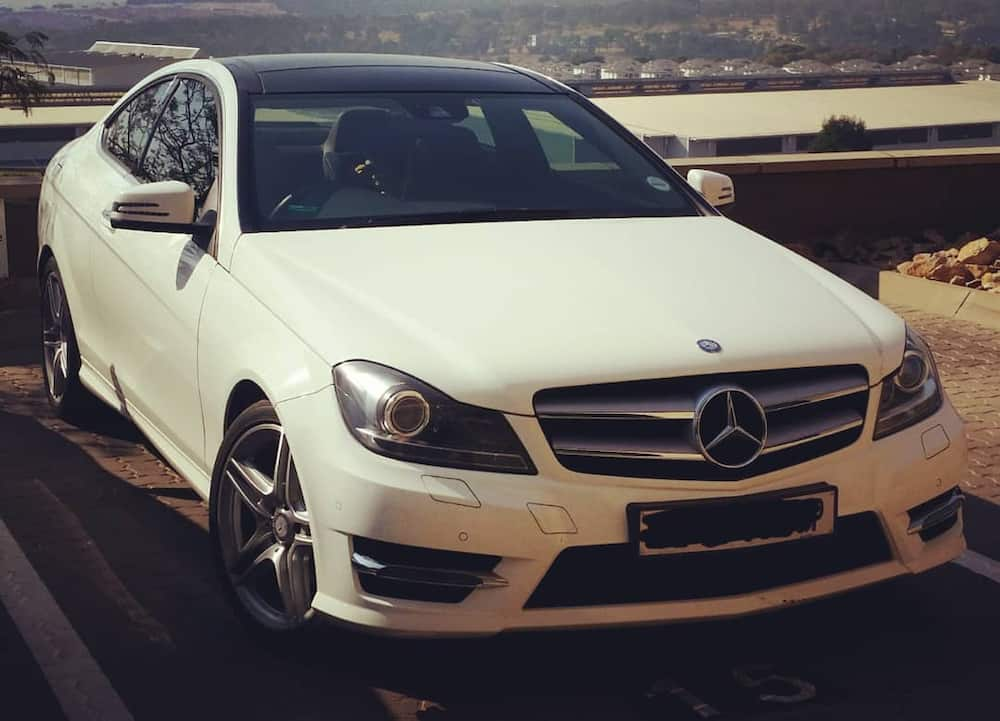 READ ALSO: Cristiano Ronaldo's car collection reportedly worth over R153m
Mapaseka Koetle as Dintle
You may have seen her on Vodacom, Joko, and ABSA television commercials. She has a Volkswagen T Cross. Volkswagen gives other small SUV brands a stiff competition. The T Cross is a reliable vehicle. It has an upgraded ultra-modern and bold design that turns heads. Furthermore, it runs on a one-litre TSI engine, 175 Nm of torque, and 81 kW (110 horsepower). The standard fuel consumption is approximately 5.0 litres per 100 km.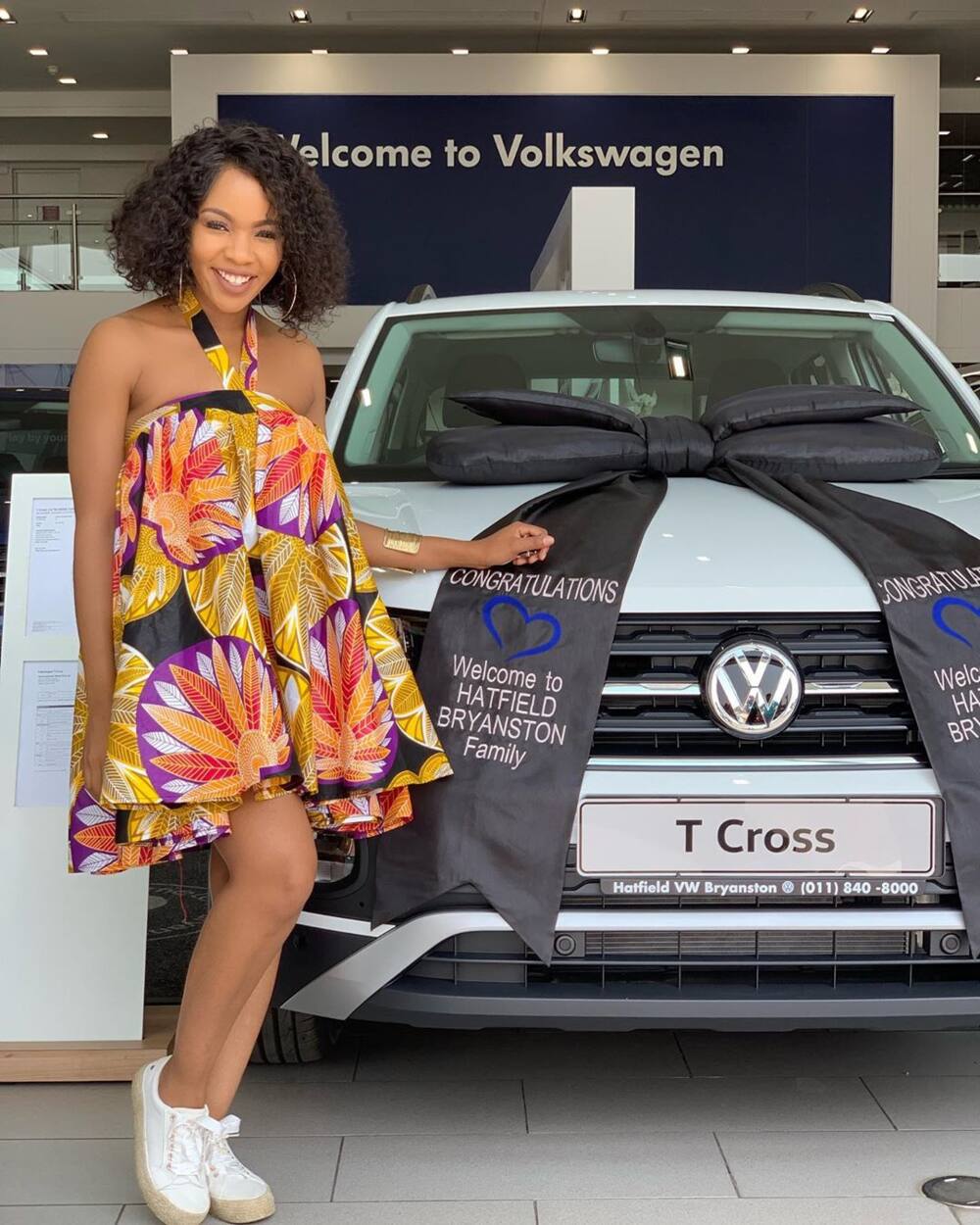 Andile Sithose as Ndumilo
The actor owns a Blue Ford Ranger Double Cab. He deserves to be congratulated because the lowest price for a Ford Ranger Double Cab is R400, 000.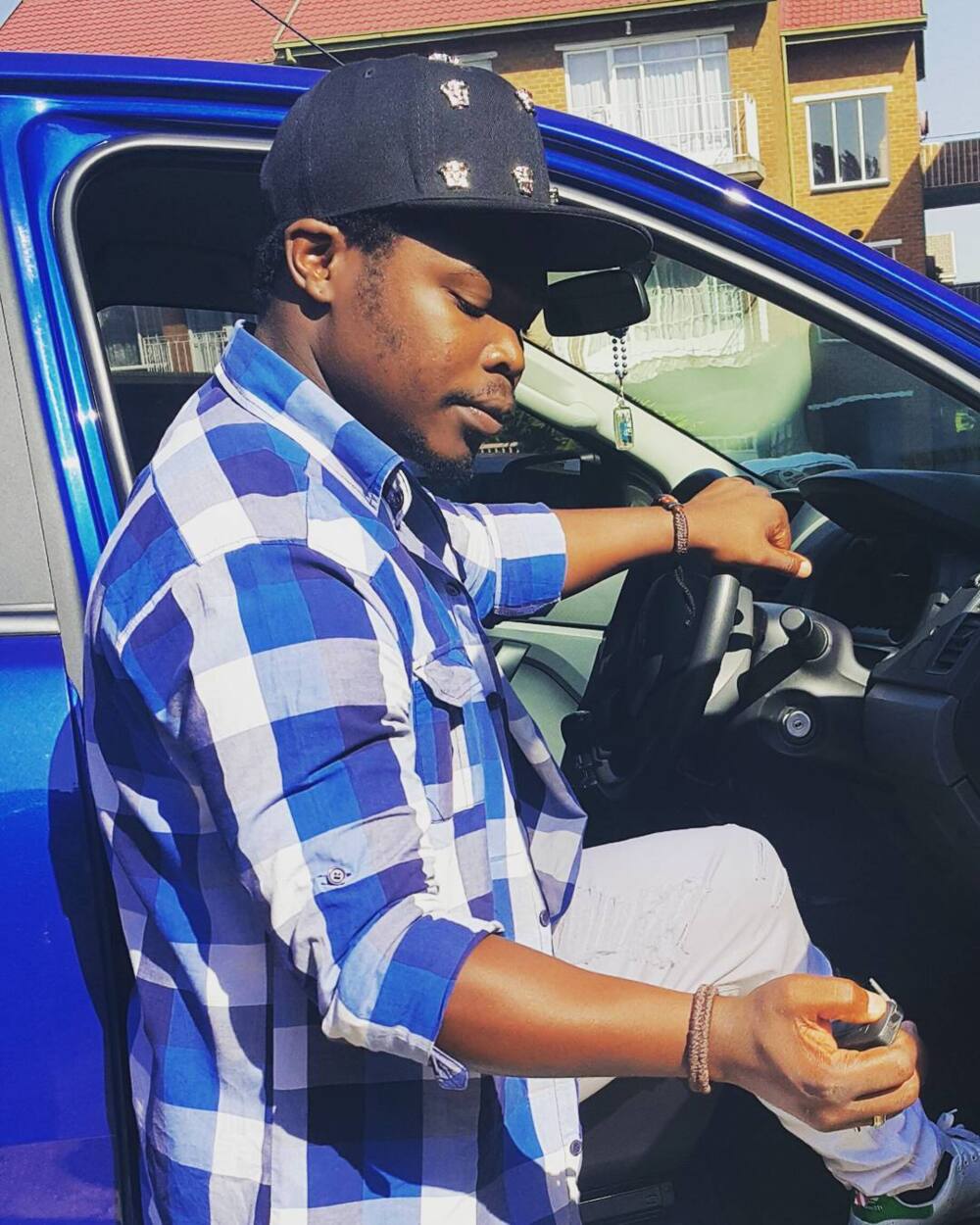 His car has a 6-way manual driver seat adjustment, double overhead cam and other unique features.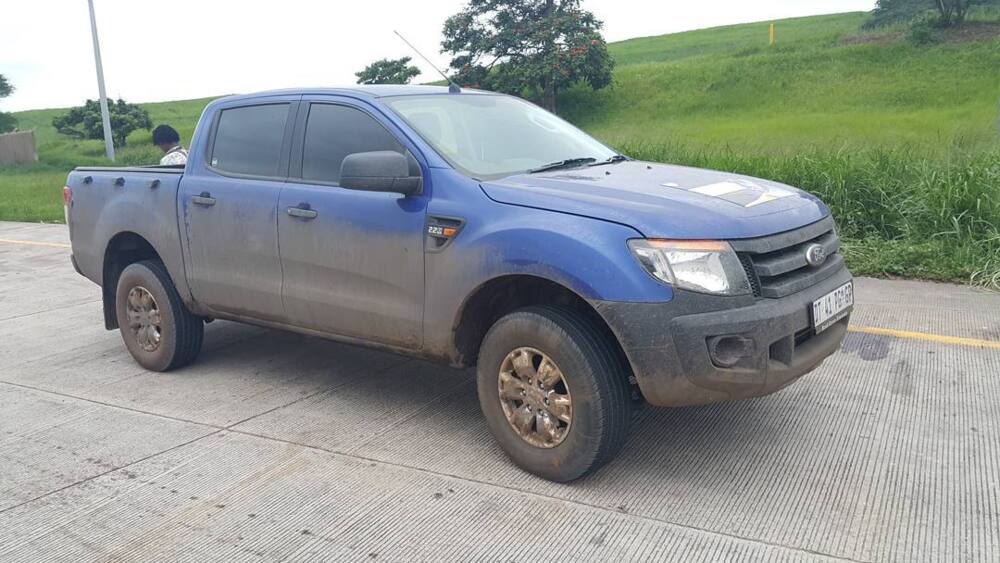 READ ALSO: 10 most expensive cars and their celebrities owners in South Africa
Sivenathi Mabuya as Xolile
Sivenathi has worked extremely hard to buy a high technology Audi car. Her beautiful smile proves that she is glad that her efforts are not going to waste.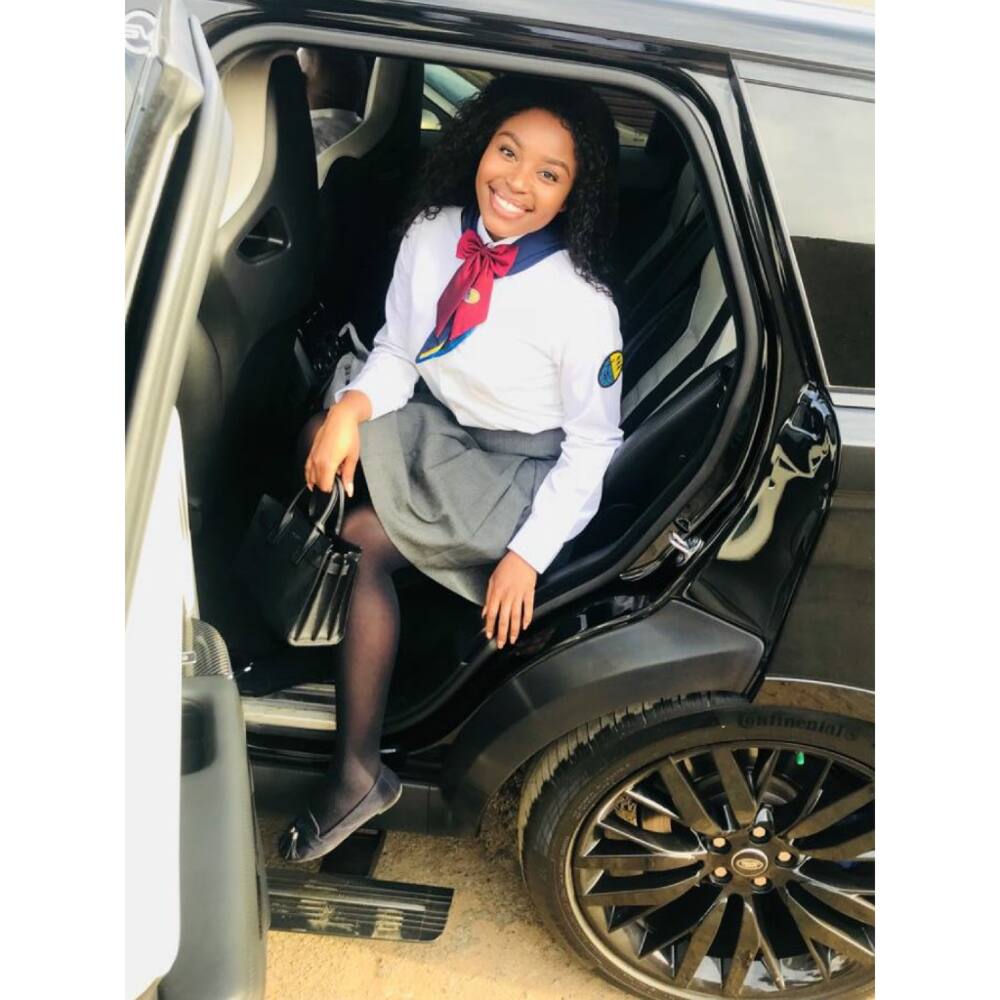 An Audi car model that has the Quattro AWD system beats a Mercedes and BMW by far. This car is recommended for people who stay in snowy regions.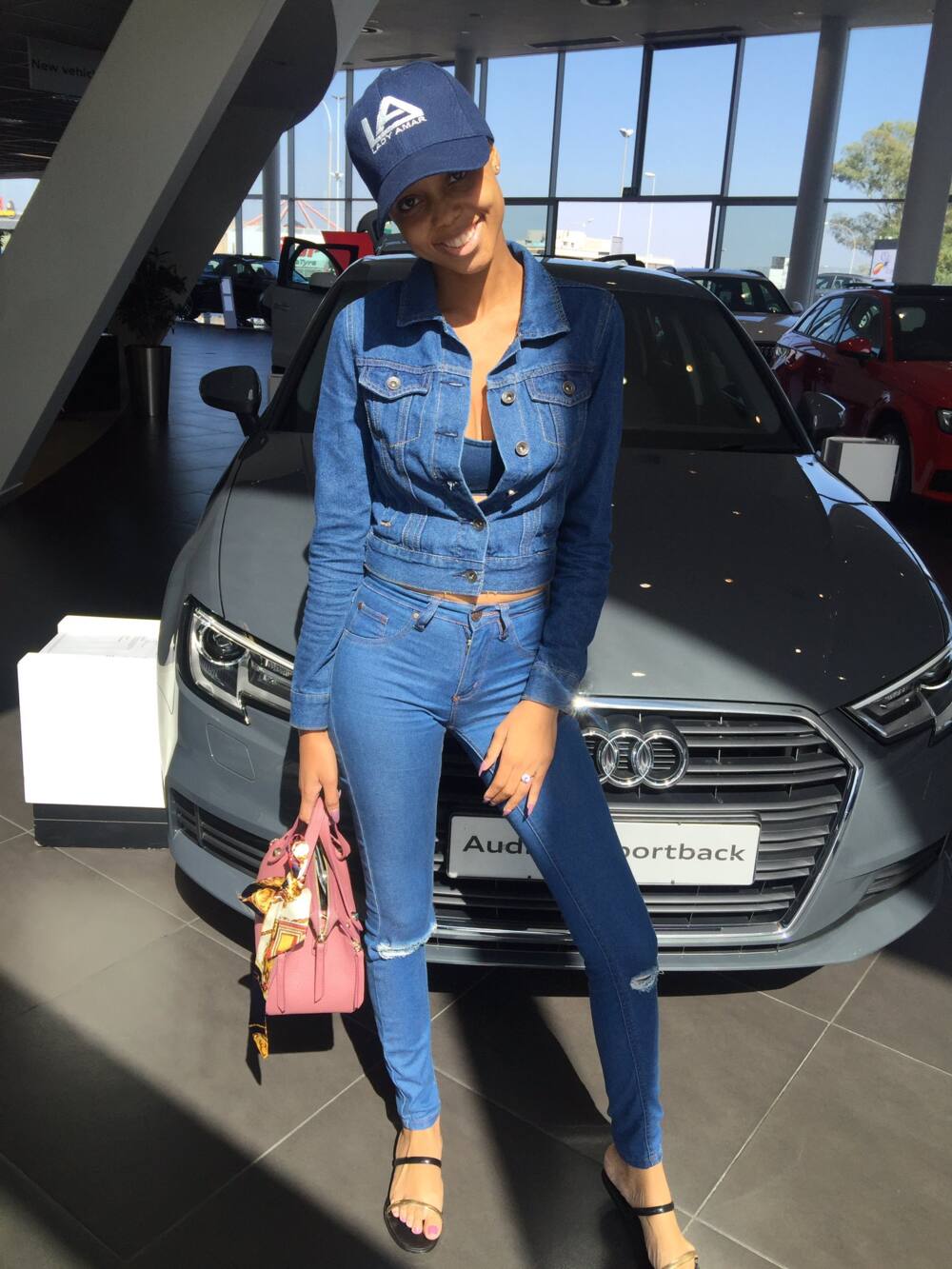 Wayne van Rooyen as Stokkies
The talented Wayne has a grey Maruti Suzuki. You need at least R150, 000 to get a new Suzuki personal car. Petrol Maruti Suzuki has a mileage of 22 kilometres per litre, while the model that uses diesel has 28.4 kilometres per litre.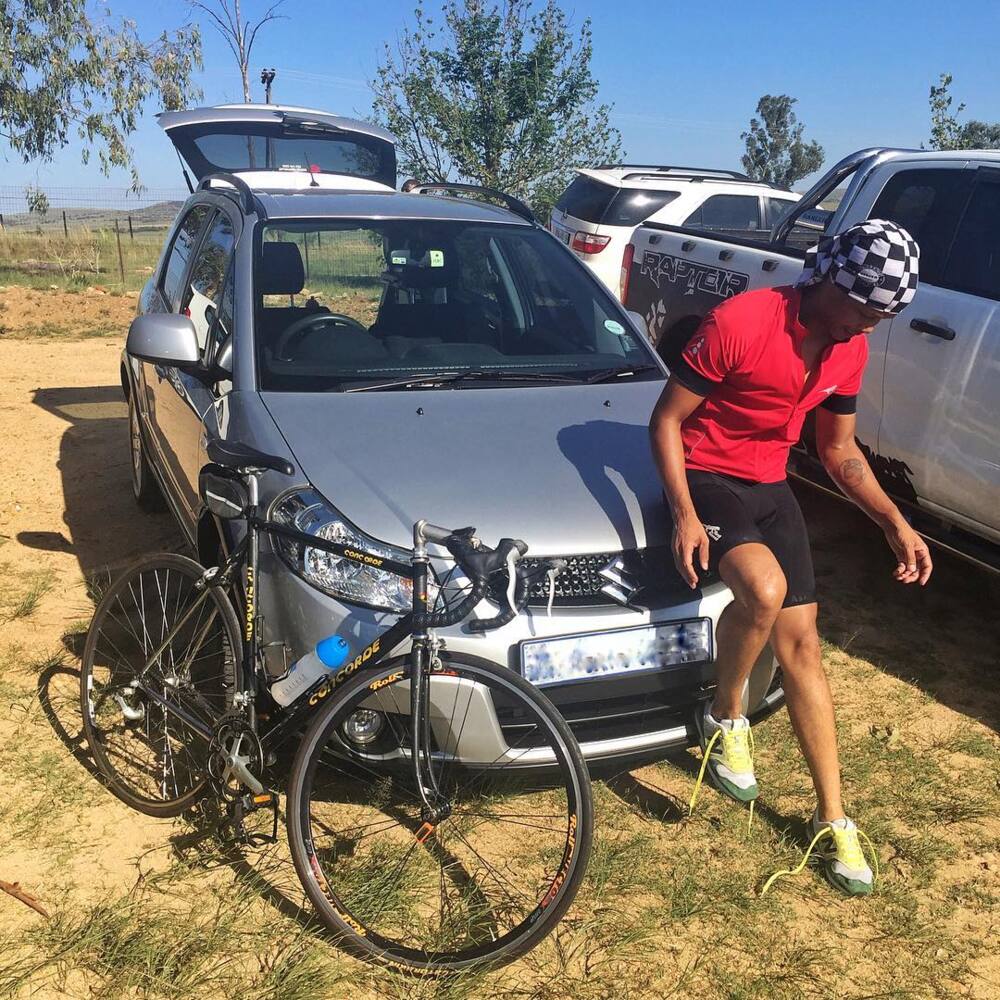 READ ALSO: Tesla workers spill the tea on 6 surprising features of their cars
The spare parts are quickly available; hence modifying this model is less hectic. You can adjust the body kits, lights, audio system, exhausts, rims, suspension, and tires to create a design that you love out of it.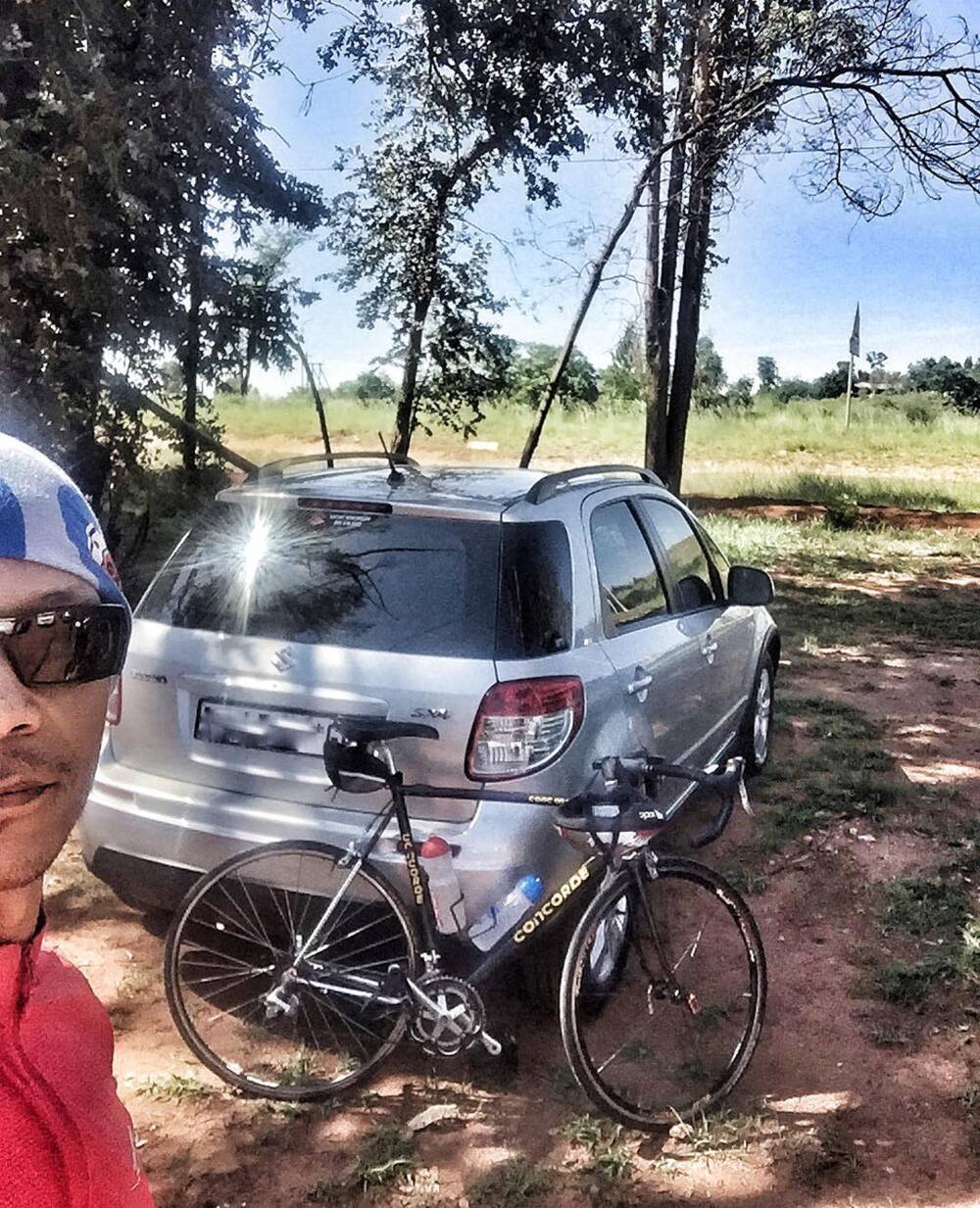 Jerry Mofokeng as Neo Mokheti
He is no longer a "Mr." but a "Dr." after being honored with a doctorate in June 2019 by the Faculty of Humanities at the University of Free State. The acting legend owns a posh black Mercedes.
Some Scandal actors have toiled day and night to buy the classic cars that they drive. Car ownership may not be the best way to measure the value of success, but do not the actors deserve to be congratulated? A car is not worth a few coins. Others have succeeded in different ways, and their families and fans are proud of all their achievements.
READ ALSO: Lupita Nyongo bio, family, boyfriend, movies, books, car, house, profiles
Source: Briefly News