Do you love watching South Africa's best telenovela? Rhythm City teasers for March 2020 are here. You should expect the best from your favorite drama as various events unfold. Watch as Rene suffers in silence after receiving troubling news.
Wondering what Sabelo is up to or how internet dating works for Fats. Below are the Rythm City Teasers for March 2020.
What should you expect from Rhythm City this coming March 2020?
Here is what you should expect to see on your screen this March 2020.
2nd March 2020 – Monday (E3301)
Rene is unable to continue lying about the baby while Madikgetla is sleeping with the enemy. Sabelo, on the other hand, overpraises himself to the press person.
3rd March 2020 – Tuesday (E3301)
Sabelo is given conflicting advice. A critical decision is made about Suffo by Khulekani, while Fats convinces Rene to tell the truth.
4th March 2020 – Wednesday (E3303)
Khulekani is given an ultimatum by Nandi while Sabelo is in a tight situation. Puleng seeks solutions from Madikgetla. Fats suggests something about Mzi.
5th March 2020 – Thursday (E3304)
Sabelo gets a fantastic idea. Rene is given an ultimatum by Fats. Khulekani recalls his decision about Suffo.
6th March 2020 – Friday (E3305)
Wedding day for Rene and Mzi, which is so eventful! Suffo almost meets death.
9th March 2020 – Monday (E3306)
Khulekani is haunted at the Metropol by his dirty secrets. A sangoma surprises Rene by threatening to unleash her secret.
10th March 202o – Tuesday (E3307)
Rene tells Kop and Mzi the truth. Khulekani gets a questionable friend. Sabelo gets more troubled.
11th March 2020 – Wednesday (E3308)
Rene looks for Blossom. Madikgetla is encouraged by Puleng. Mzi is advised by Fats.
12th March 2020 – Thursday (E3309)
Reneilwe and Mzi come up with a significant decision. Suffo digs on Khulekani while Sabelo suffers for all his lies.
13th March 2020 – Friday (E3310)
Sabelo tells the truth. Rene receives terrible news. Sturdy evidence against Suffo is found by Madikgetla.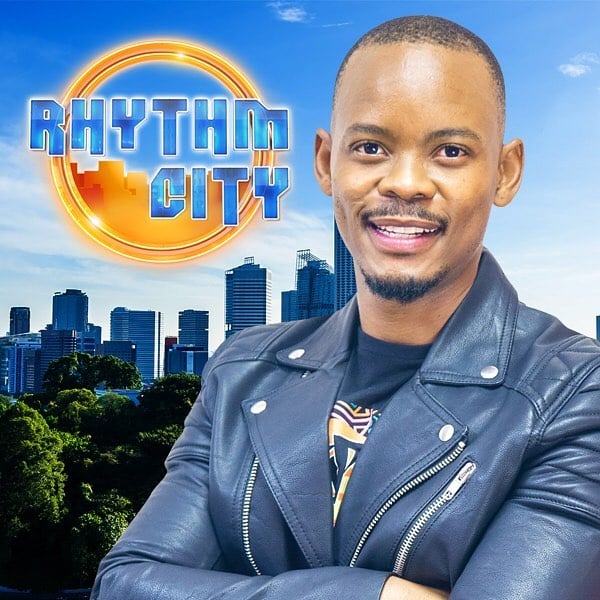 16th March 2020 – Monday (E3311)
Suffo is challenged by Madikgetla, who has hard evidence against him. Rene is troubled and suffers in silence. Fats' date is a success.
17th March 2020 – Tuesday (E3312)
Suffocate tells Madikgetla the bare truth. Dikeledi is spooked by Rene while Fats bails from a strange state.
18th March 2020 – Wednesday (E3313)
Rene is almost giving birth. Suffo's fate is decided by Madikgetla. Fats wants to fall in love and looks for a lady online.
19th March 2020 – Thursday (E3314)
Fats' online dating is not going so well. Suffo gets a message from Khulekani. Suffo does not want to be close with Sabelo.
20th March 2020 – Friday (E3315)
Fats is not giving up internet dating. Suffo and Sabelo continue to fight while Rene is forced to act by Dikeledi's boyfriend.
READ ALSO: The Queen Teasers: March 2020
23rd March 2020 – Monday (E3316)
Fats is now the Cupid of DK. Sabelo looks for an enemy from the past. Rene looks for money to have her baby.
24th March 2020 – Tuesday (E3317)
Sabelo is received well by his gang from the past as he struggles to get money. Rene is forced to bargain with her wedding rings so that she gets herself out of problems.
25th March 2020 – Wednesday (E3318)
Rene manages to pay for her issues. Sabelo makes an evil proposal. Madikgetla and Puleng exchange choice words.
26th March 2020 – Thursday (E3319)
Sabelo's life is in danger. Hammer leaves Dikeledi while Jafta is annoyed by the role taken up by Lefa.
27th March 2020 – Friday (E3320)
Sabelo sets a meeting with another enemy. Hammer demands another thing which surprises Rene. Jamaica and Fats secretly go into the competition.
30th March 2020 – Monday (E3321)
Japan suspects Sabelo even more. Rene receives more pressure from Hummer. Jamaica and Fats look happy, but the truth is that they are not jovial.
31st March 2020 – Tuesday (E3322)
The announcement for Lonely Hearts winners is made. Sabelo plays the game of doubt agent. Rene wants her mahadi cash from the Khuses.
READ ALSO: The River 1 (on Mzansi Magic) Teasers: March 2020
What happens to your favorite actors?
Here is what is going to happen.
Rene
She has a wedding with Mzi and is expecting a baby. She also receives devastating news and decides to suffer silently and lonely.
Sabelo
He looks for his enemies from the past and continues to play a dangerous game. His life hangs on a thread. Japan continues to suspect him.
Your weekdays are full of entertainment because Rhythm City actors are giving their best talent this March 2020. Tune in to eTV every Monday to Friday at 1900hrs to watch this exciting drama. Let us know in the comments what episode you are looking forward in March.
READ ALSO: Bittersoet 2 teasers: March 2020