Jussie Smollett is an American actor who has starred in TV shows like A Little Piece of Heaven and Mighty Ducks as well as the hit show series Empire, which gave him his first breakout role as a TV star. He has been an icon for many fans in America owing to his good looks and acting talent. In 2015, he came out as a gay man amidst widespread suspicions. He has a welcoming personality which makes him be loved by the world.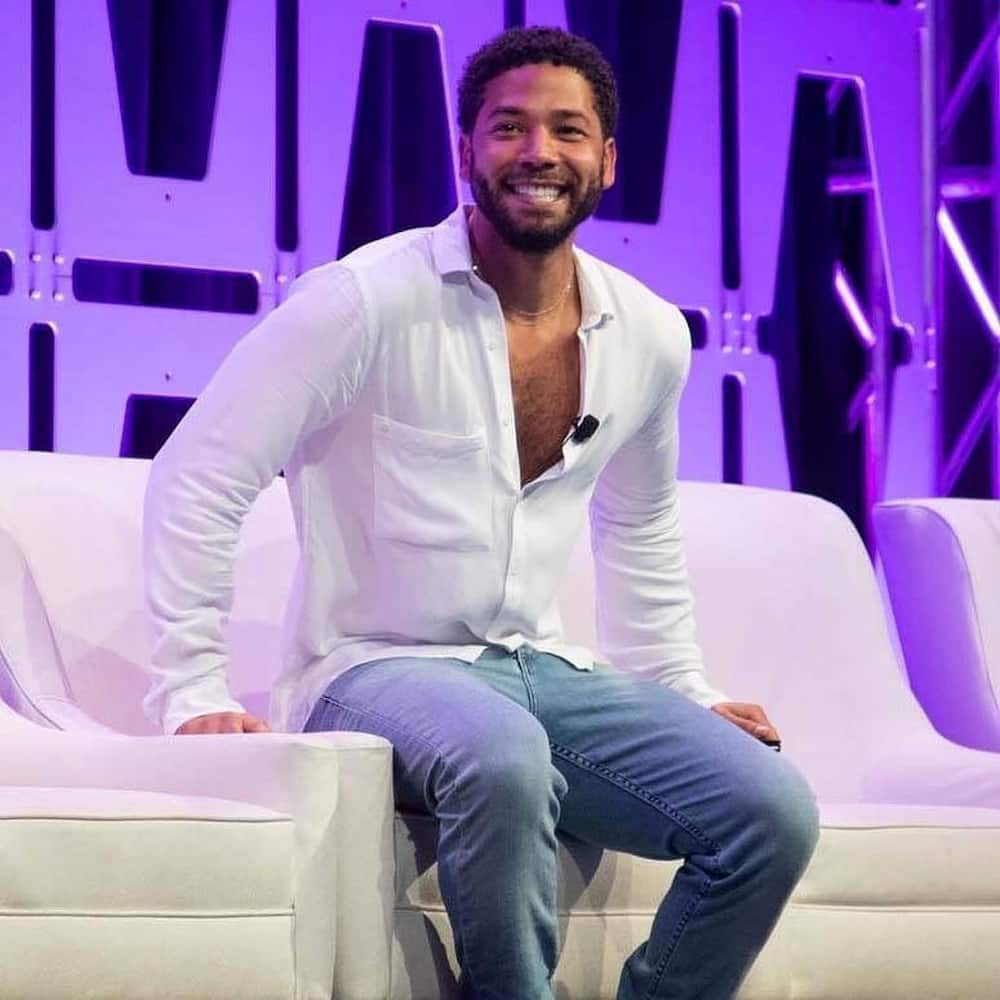 He has been acting since childhood and has made a name for himself in the industry. He has always had family support as he has juggled between acting and singing. He is also a singer, having released Good Enough in the Empire series and Sum of my Music in 2018. He has 50,000 listeners on the Spotify music app. Jussie Smollett birthday is on the 21st of June.
Jussie Smollett profile summary
Full name: Jussie Smollett
Year of birth: 1982
Age: 37
Gender: Male
Marital status: Single
Profession: Actor, singer
Early life and career
He was born in Santa Rosa, California, in 1982 to his parents, Janet and Joel Smollet, who were of mixed race of Ashkenazi Jewish and African American descent. He is the third born of five siblings, all of whom acted in the hit TV series On Our Own in 1994. Jussie Smollett age when he started acting in the film was nine years only. Since then he has been an American TV sensation for millions of viewers.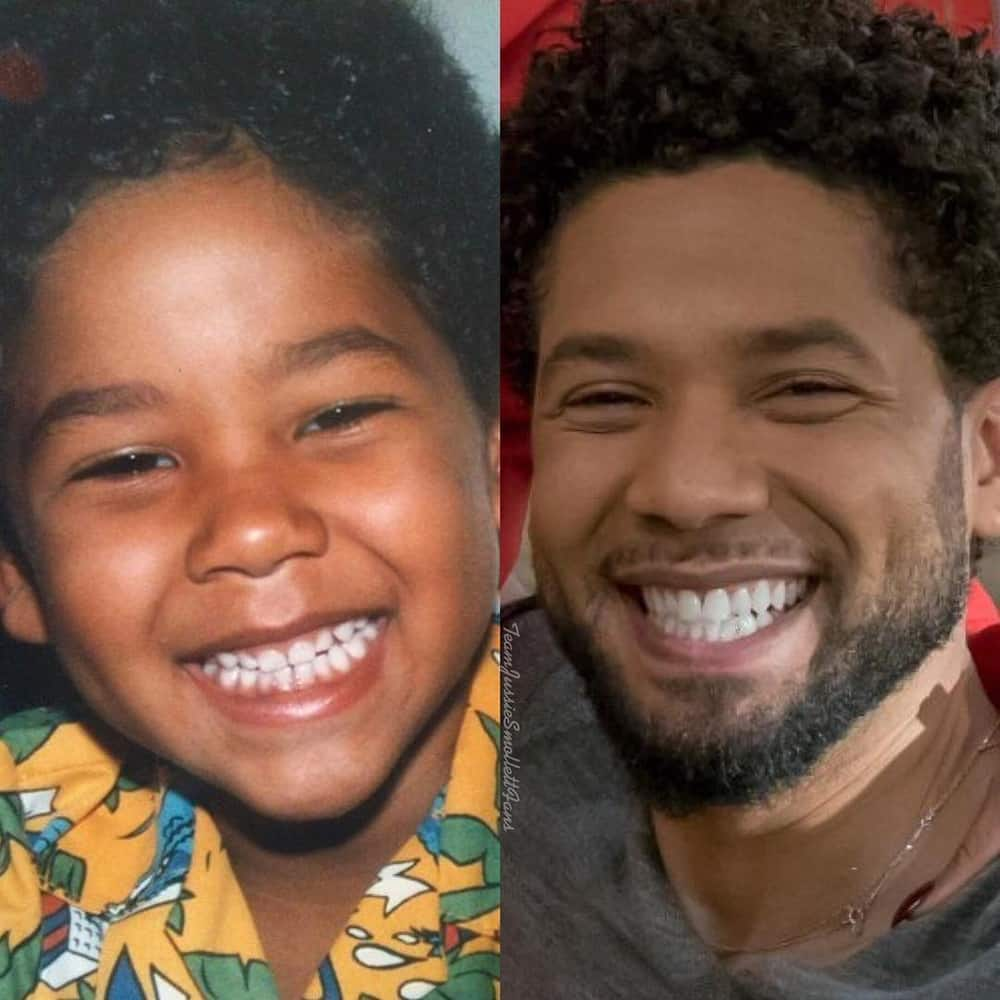 He has been passionate about acting in movies and drama series since a young age. He took a break once in 1995, only to make a comeback in 2012 when he released the Poisoned Hearts Club and the film Skinny. His career has grown from casual mini-roles on-screen to significant roles like that of Jamal on Empire. Jussie Smollett Empire role has greatly catapulted him into stardom, though he has taken a break on the show so as to attend to court proceedings.
Who is Jussie Smollett sister?
He has a sister called Jurnee Bell, who is an actress. She has acted in Tyler Perry's Temptation, Friday Night Lights, and True Blood.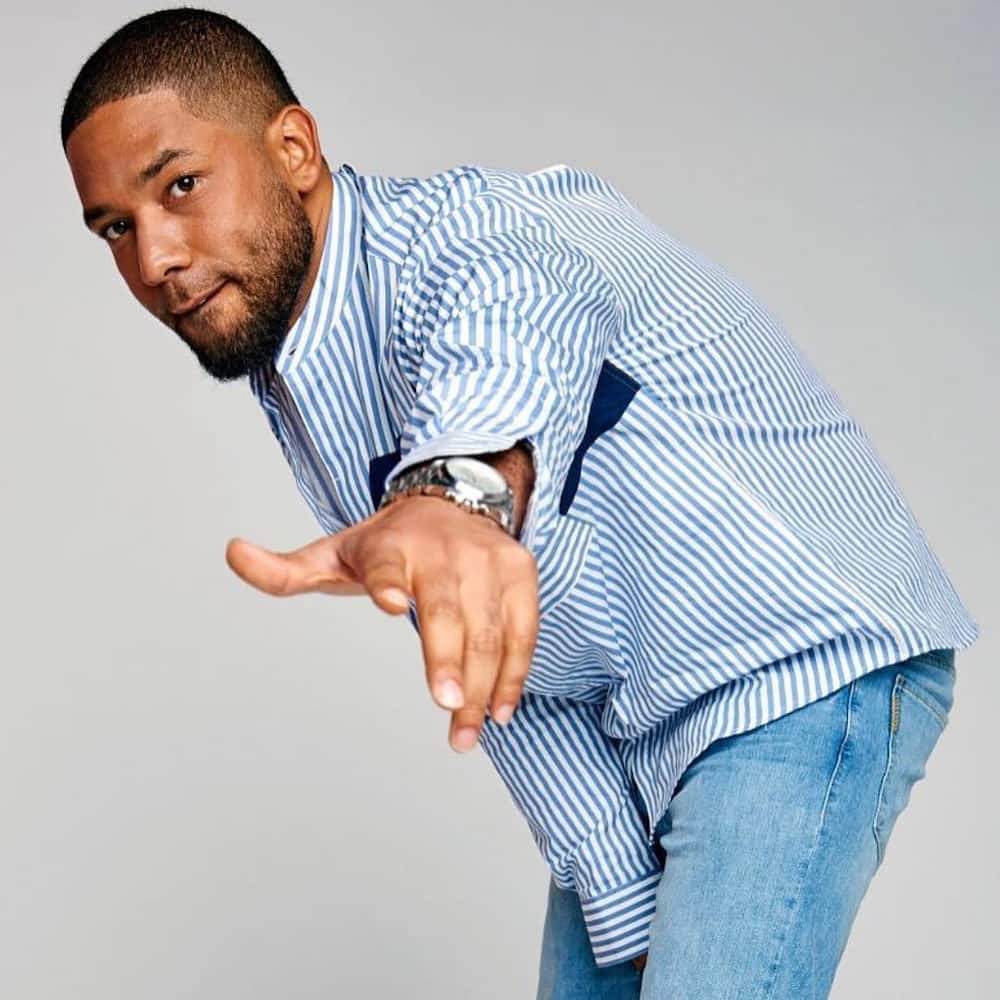 Jussie Smollett dating history
He prefers to keep his dating life secret, although he has been seen with some men. They include his TV boyfriend, Rafael de la Fuente, businessman Tawan Davis and the footballer Michael Sam. He also dated Raven Symone who acted in the hit TV series That's So Raven in 2007.
Is Jussie Smollet gay?
Having led a secret personal life, it was difficult to establish his sexual orientation, until 2015, when he disclosed that he is gay. He did this on Ellen DeGeneres' popular TV show. He stated that he had never been in the closet and that he chose to keep his life private.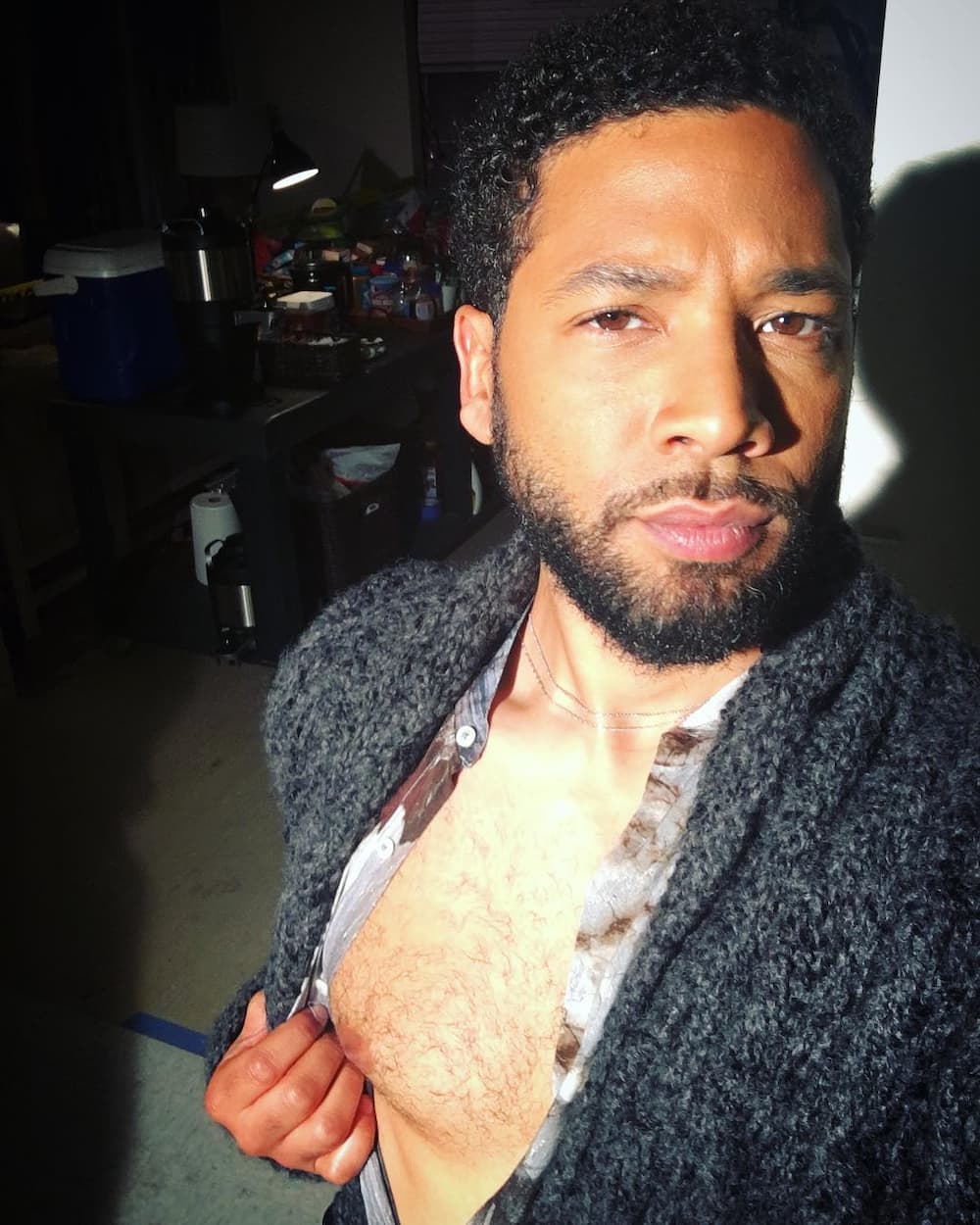 Jussie Smollett Twitter account was on fire after the 2018 homophobic attack on him that attracted many online sympathizers. Jussie Smollett gay rumours were further confirmed after he was reported to be dating businessman Tawan Davis. He has since opened up about it and does not regret doing so.
Jussie Smollett new charges
In February this year, he will face prosecution for making false accusations to the police against two brothers who he alleged that they attacked him in a preconceived hate crime in Chicago. Jussie Smollett allegations hold no water as police investigations revealed that he planned the assault.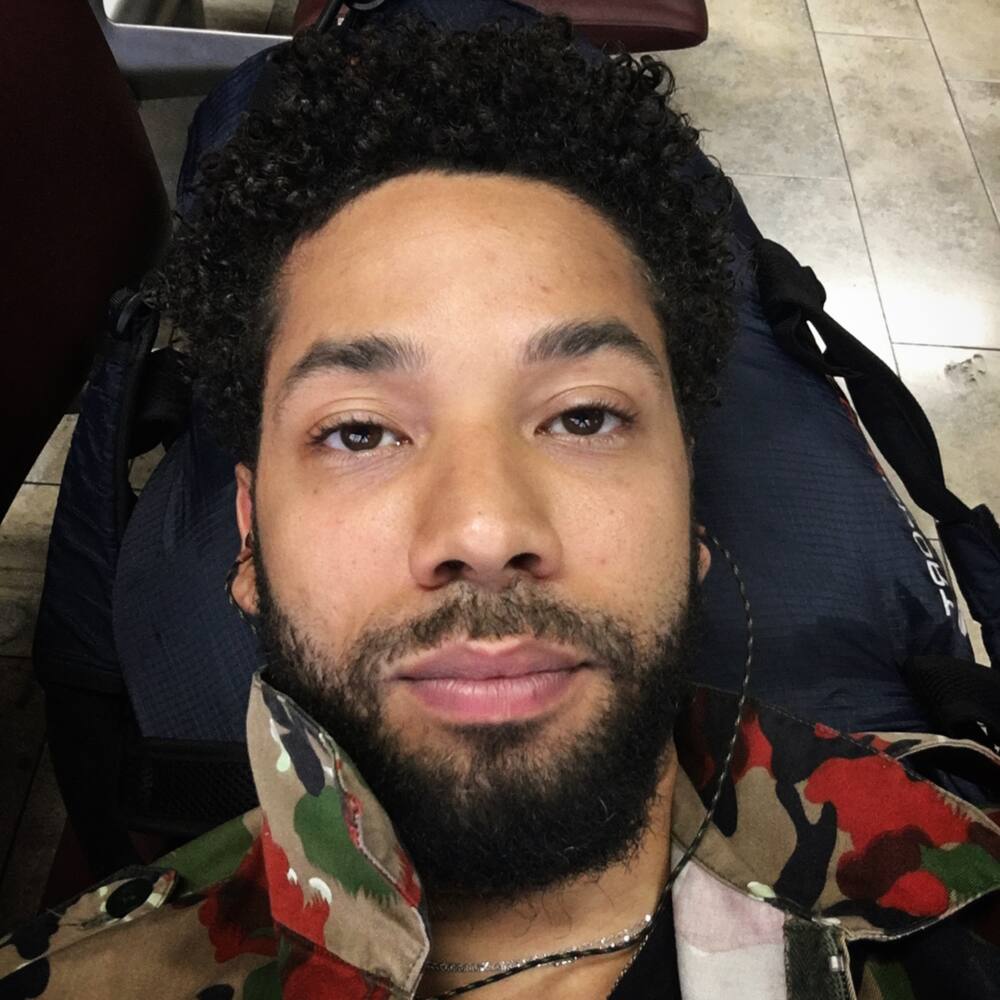 Jussie Smollett career
His career has come to a halt after the court indictment on his preconceived hate crime. Empire season six has written him off the drama series until further notice. The decision was made by Imagine Television producers who decided the case would take long and if the allegations were true, then the actor would tarnish the Empire show.
READ ALSO: What happened to Jussie Smollett?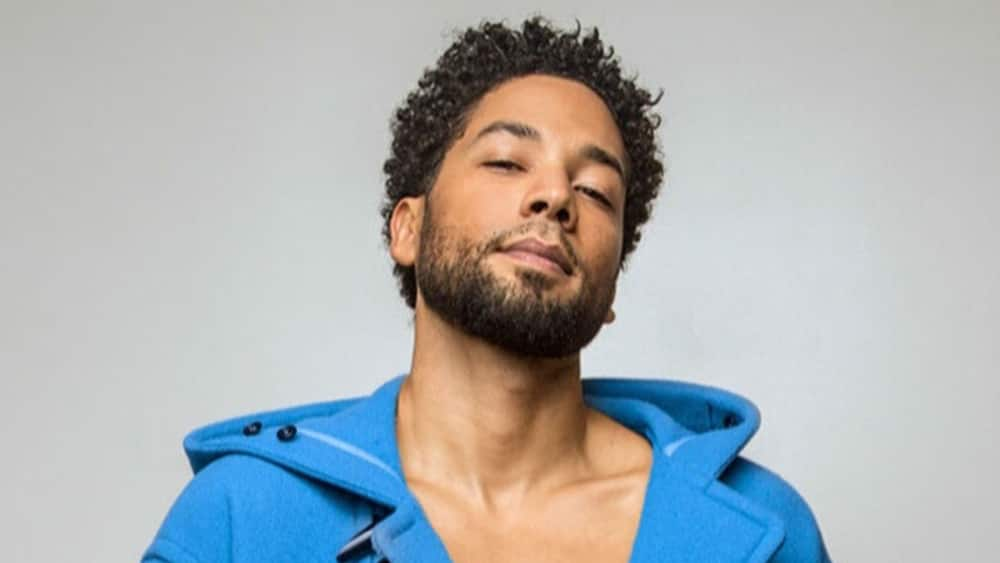 Jussie Smollett is a TV darling for many Empire fans. He has mesmerized fans with his good looks and superb acting until recently when he has been indicted for a hate crime and reporting false reports to the police, which have made him be terminated from the show, Empire.
READ ALSO: Empire star Jussie Smollett was arrested for allegedly filing a false police report
READ ALSO: Jussie Smollett hate crime hoax scandal: The whole story