Idols SA online auditions 2020: steps and requirements to enter season 16 of Idols
There is a lot of undiscovered talent in South Africa. Idols SA gives young people the stage to showcase their musical skills and abilities. The singing reality show happens every year, and one winner is selected. The winner for Idols season 15 was Luyolo Yiba. You could be the winner in 2020, so do not fail to take part if you have a singing talent that South Africa has not heard yet.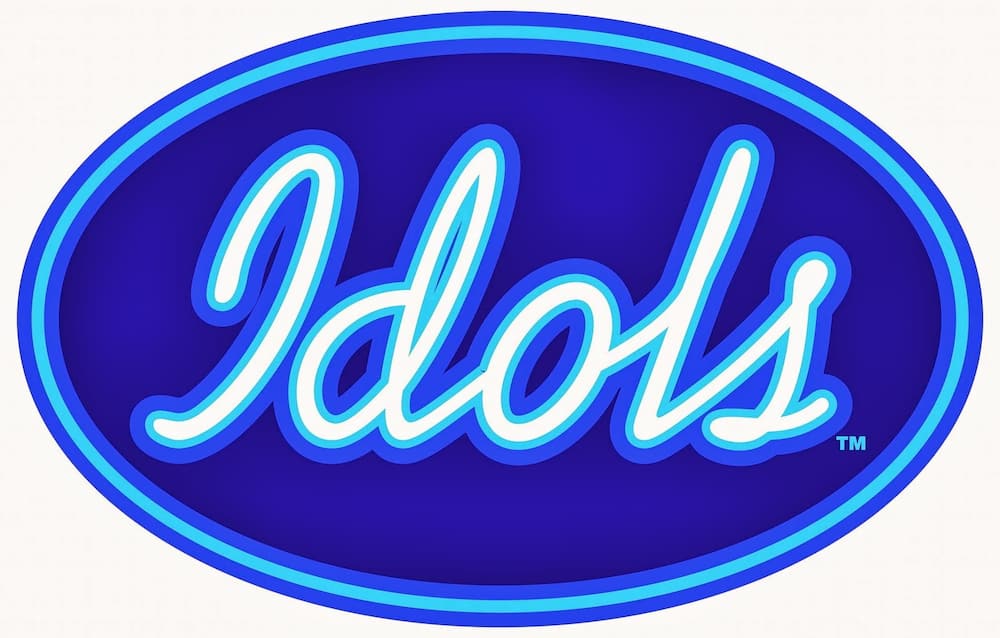 You have the chance to participate in this great music reality show by going for auditions. They will be done in four locations, including Cape Town, Pretoria, Durban, and Johannesburg. You should not worry if you cannot make it to the physical auditions because you can submit yours online. See how you can join Mzansi's best music platform below.
Idols SA 2020 auditions
Idols 2020 auditions are happening! If you missed the Cape Town demonstration of singing talent on February 1st, 2020, at the Century City Conference and the Pretoria auditions held February 15th, 2020, at the State Theater, then there is no need to worry. You still have the chance to showcase your undiscovered talent. The next region to go to will be in Durban on Saturday, February 22nd, at the North Beach Amphitheatre. The last one will be in Johannesburg on Saturday, March 7th, 2020, at the Carnival City. You have no reason to be left out!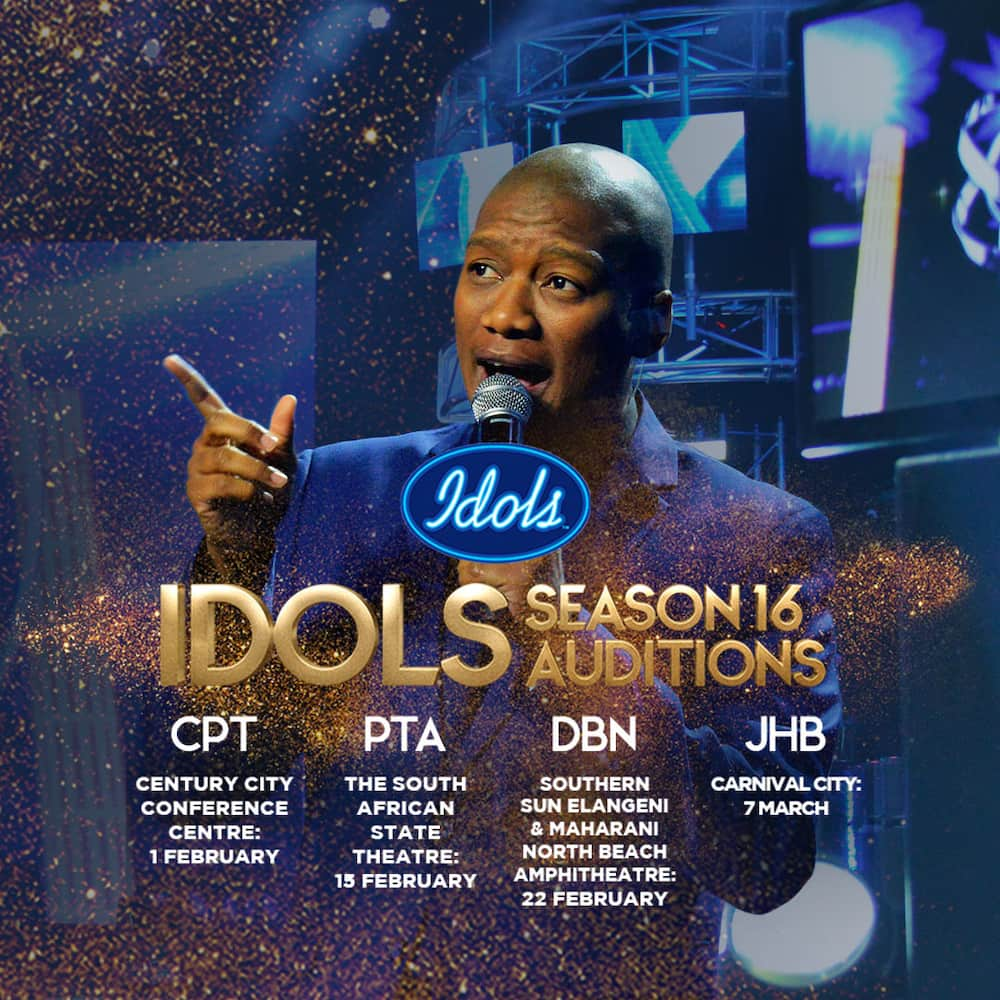 Online Idols auditions SA
No one is being left out in Idols SA season 16 because of being unable to attend the physical auditions. You can also be part of Mzansi Idols regardless of where you are by demonstrating your vocal talent online. You can do so from February 25th, Tuesday at 12:00 AM. The process will run for 48 hours only. Ensure you have sent your video clip before February 27th, Thursday, at 12 AM.
Remember to submit the following details for the SA idols online auditions:
Contact number
Full name
ID number which should be South African
Email address
Your current address, i.e., where you are currently staying
A 30-second video clip showing your singing talent
You should also know that you are not allowed to talk or play any instrument in the clip. Not even introductions are needed. You should only sing. Your video clip should not exceed 30 seconds. The online demonstration of your singing talent can also be submitted by contestants that have already participated in the physical auditions.
After completing your submission, you will be notified through the email address provided that it has been successfully received. You will also know if you have been accepted or rejected through your email. So keep checking your mails! If you make it through, you will be given a chance to go for in-person auditions in front of SA Idols judges.
READ ALSO: DJ Tira and the Qwabe twins are cooking something up in studio
Terms and conditions for Idols audition 2020
The following rules must be followed when auditioning for Idols SA online. If you break any law, you will be disqualified and will not get the chance to participate in the Idols SA program.
You must be a South African resident with valid South African identification.
Those between the ages of 16 to 30 years are the ones allowed to auditions. If you are below 18 years old, your parents or guardians need to sign the Contributor's Release Form to show their consent.
You do not need management, merchandising, recording, or music publishing contracts for you to participate in the program. You should not have existing contracts that hinder you from fully taking part in the competition.
Your video clip should not be more than 30 seconds.
You are not allowed to talk in your video clip, and you only have to sing.
You must behave professionally.
Remember that the judge's verdict is final.
Your audition is likely to appear on television (Mzansi Magic) regardless of whether you will be called to audition for the judges or not.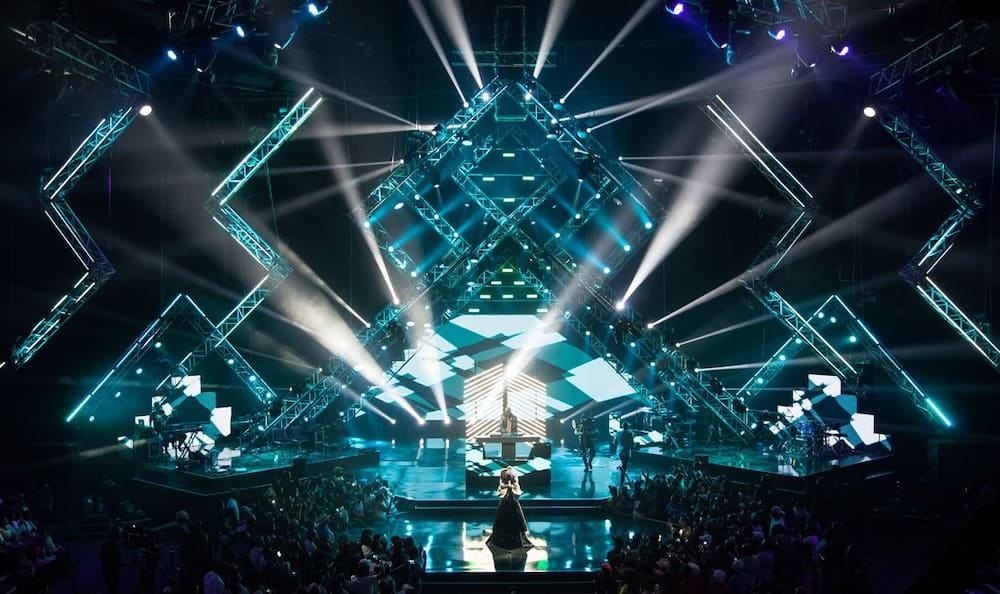 The judging of online auditions
The judging for the video clip submitted online starts February 26th, 2020, on Wednesday at 9:00 AM. The process will come to an end on March 9th 2020, Monday.
READ ALSO: 'Idols' winner, Luyolo Yiba, has his heart set on moving to Joburg
Now that you know how to audition for Idols SA through online submission, you should not be left behind. You can find out everything about the program by visiting the idols website on www.idols.co.za. All talented young musicians should go for auditions 2020.
READ ALSO: Qwabe twins (Viggy and Virginia Qwabe) bio, career, music, Instagram
Source: Briefly News