- Five entrepreneurs have created a software known as Zerofox, which is capable of detecting and preventing attacks from hackers
- Zerofox has received a total of $150 million in funding from a series of investors till date
- The need for such a software comes in the wake of increasing cyber attacks which occurs about every 39 seconds
PAY ATTENTION: Click "See First" under the "Following" tab to see Briefly.co.za News on your News Feed!
Five entrepreneurs have created a software-as-a-service (SaaS) suite for organizations to forestall attacks from hackers.
The suite, known as ZeroFox, was built by five entrepreneurs, Chris Cullison, Evan Blair, Hillary Herlehy, James Foster, and Robert Francis.
A study at the University of Maryland revealed that there is a hacker attack every 39 seconds and this affected one in three Americans every year.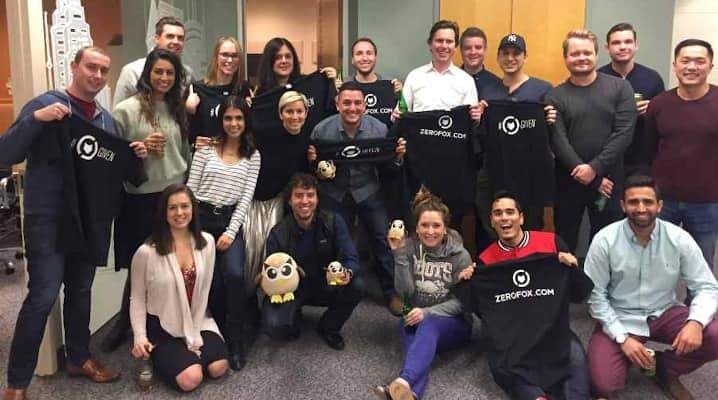 READ ALSO: Woman says she won't vote ANC again, Mbaks wants to know why
It further showed that an estimated 43% of such attacks are focused on small businesses.
In the year 2018, hackers successfully stole half a billion records and this was a 126% jump from the result in 2017.
Venturebeat.com reports that Zerofox is capable of detecting risks on social media and digital channels.
This includes phishing, malicious file and link sharing, malware, scams, brand impersonator accounts, piracy and counterfeiting.
The lead investor of Zerofox, Intel Capital, together with existing backers, NEA, Highland Capital Partners, Redline Capital Management, Hercules Capital, and Core Capital, have already showed signs of confidence in the software.
It recently announced a $74 million support which brings its total funding raised to over $150 million.
According to James Foster, the chief executive officer of the company, this would lead to a boost in plans for expansion and the advancement of its artificial intelligence and machine learning capabilities.
In other news, President Akufo-Addo has cautioned the minority side in Parliament against introducing what he terms as "ill-judged politics" into the fate of Ghanaian students in China.
According to him, the actions of the minority would eventually lead to the spread of fear and panic among the students in the country.
The president passed the comments as part of his presentation of the State of the Nation Address in Parliament on Thursday, February 20, 2020.
He explained that the situation in China is a delicate one that needs to be devoid of scoring points by playing politics with it.
He, therefore, entreated the House to set a good example and pour oil over troubled waters so that there could be peace.
President Akufo-Addo noted that the government has not ruled out the possibility of an evacuation but at the moment is working with the best principles of public health.
READ ALSO: Mboweni is a man on a mission and South Africans are delighted
Enjoyed reading our story? Download BRIEFLY's news app on Google Play now and stay up-to-date with major South African news!