You do not need to be a die-hard fan of boxing to celebrate the man of the moment, Tyson Fury as he makes his way into the hall of fame as the current champion of WBC heavyweight fight title. His win comes through a rematch of a fight that took place more than one year ago. How did he manage to beat Deontay Wilder who has for the past five years been the feared WBC heavyweight titleholder?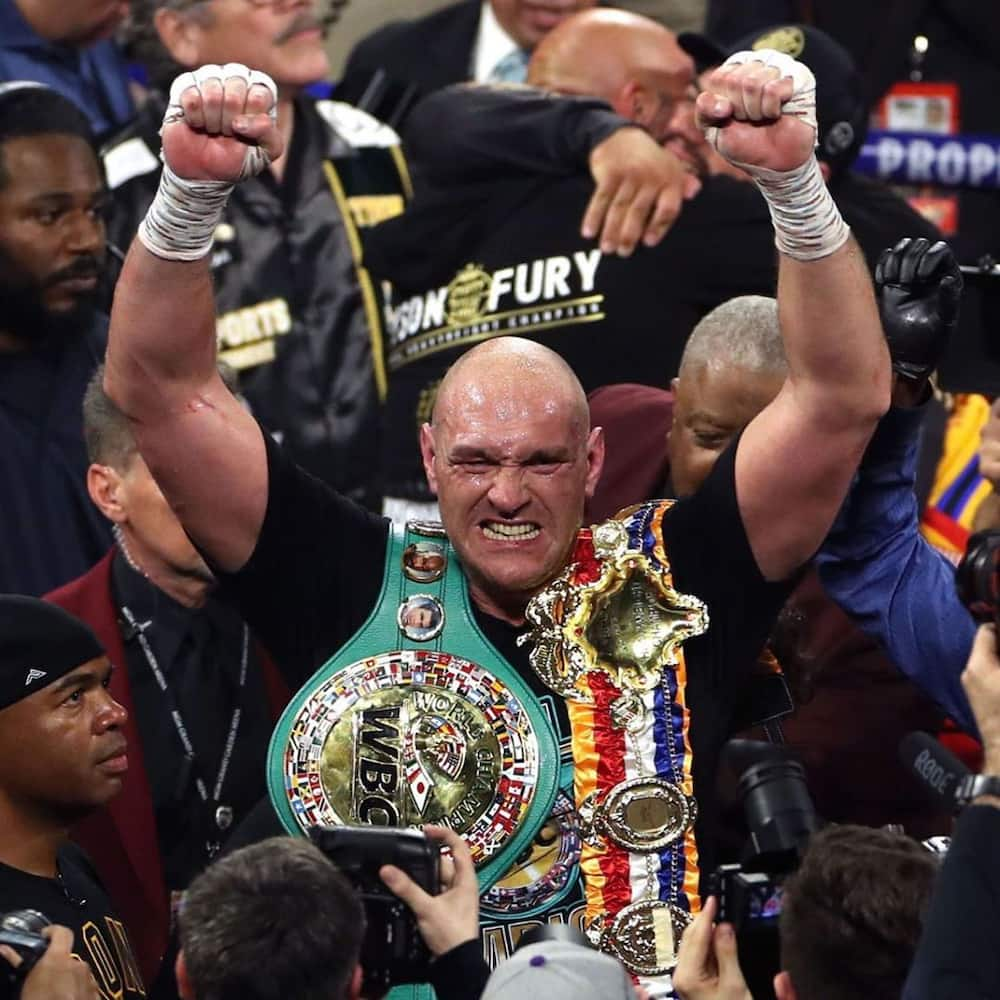 Tyson Fury is making headlines after he beat Deontay Wilder who has had a clean sheet of being unbeaten in more than 40 matches. This match is the highlight of his career as he takes over as the new WBC heavyweight titleholder. His biography highlights his life and why this win is significant.
Tyson Fury profile summary
Tyson Fury real name: Tyson Luke Fury
Nickname: Gypsy King
Date of birth: 12th August 1988
Nationality: British
Profession: Professional boxer
Height: 206 cm
Reach: 216 cm
Weight: 123.83 kg
Marital status: Married
Tyson Fury biography
These are some of the details about the life of the boxer.
READ ALSO: Wilder vs Fury: Gypsy King becomes WBC Champion after 8th round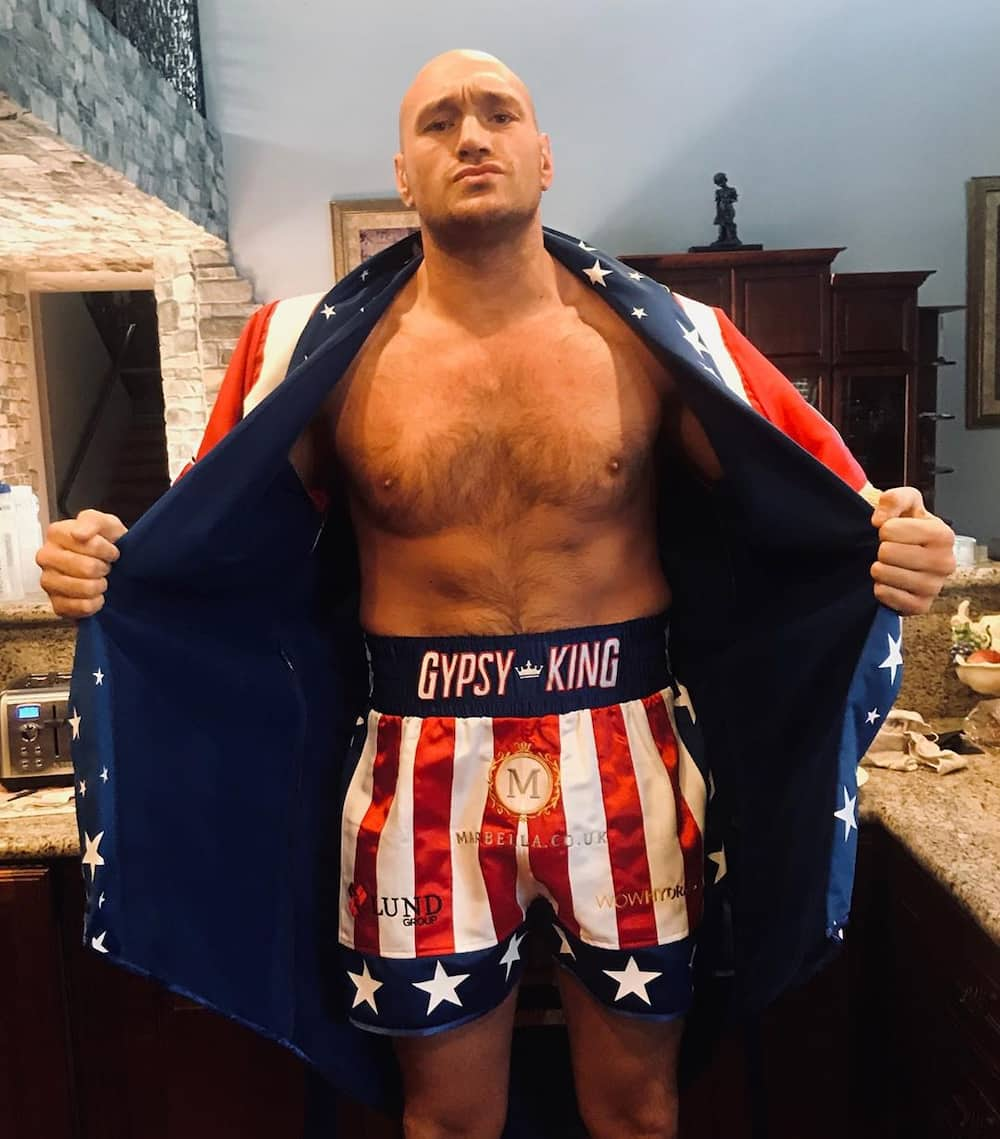 He was born in Wythenshawe, Manchester. As of date, Tyson Fury age is thirty-one years old. Tyson was born three months before his due date and weighed 450g at birth. Even though the doctors had presumed that his chances of survival were slim, his father named him Tyson after Mike Tyson and believed that his son would fight to be alive.
Tyson Fury family
Tyson was born to Amber and John. Out of the fourteen pregnancies that his mother has had, only four of the children have survived, hence he has three siblings.
His father was also passionate about boxing and was a successful professional boxer during the 80s. Maybe his son got the skill from him.
Tyson is related to some of the renowned boxers like Nathan Gorman, Hughie Fury, Andy Lee, Hosea Burton and Tommy Fury who is his half-brother.
Tyson Fury wife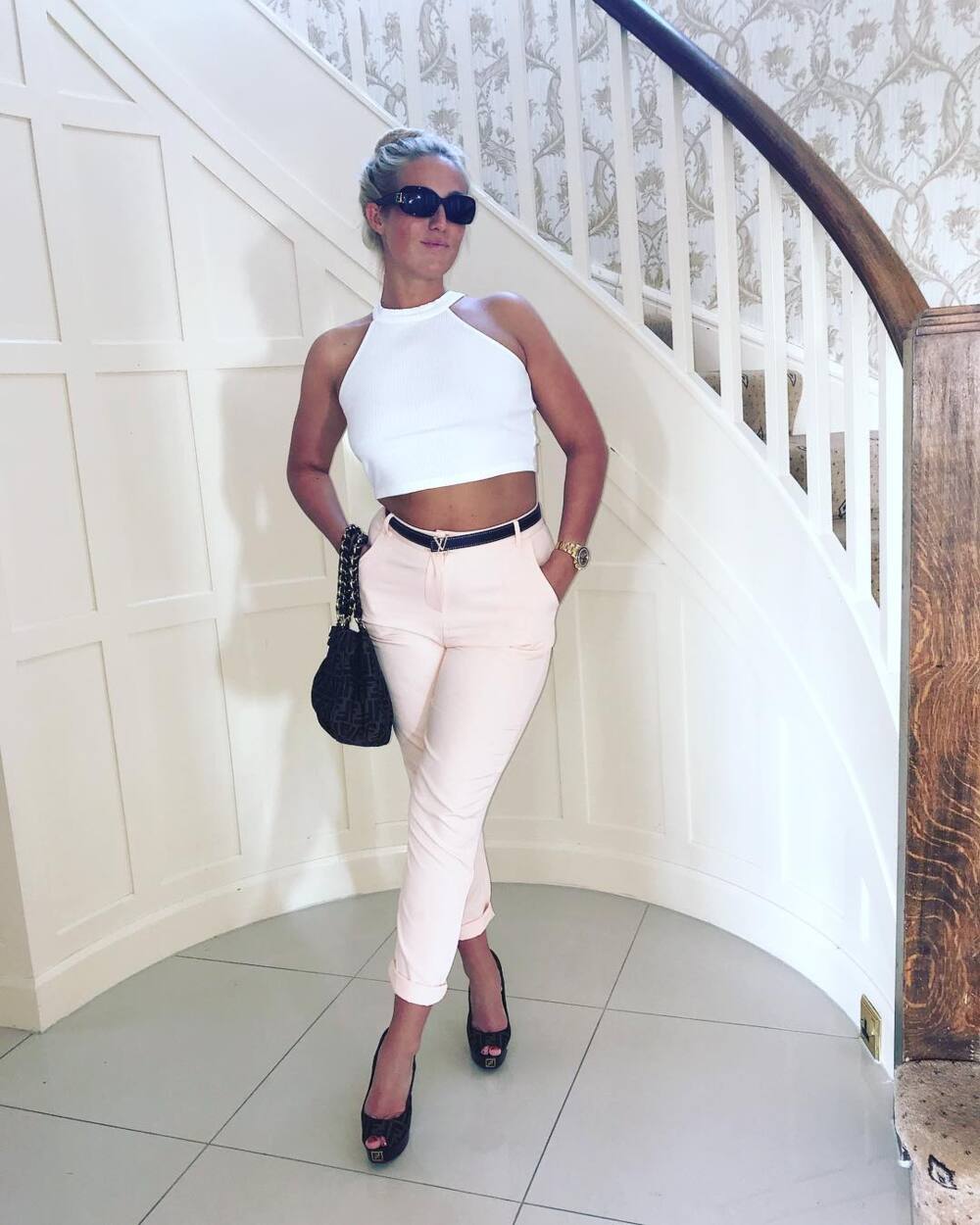 He is married to Paris Fury. They have been married since 2009, and they are parents to five children: Prince Tyson Fury II, Venezuela, Prince John James, Valencia Amber, and Prince Adonis Amaziah.
Paris supports her husband's career and attends most of his matches.
Is Tyson Fury a Gypsy?
In 2016, he was recognised as the Gypsy world champion. During his speech, he commented about being racially discriminated and stated:
I am a Gypsy and that's it. I will always be a Gypsy, I'll never change. I will always be fat and white and that's it. I am the champion yet I am thought of as a bum.
Tyson Fury measurements
Tyson Fury height is 206 cm even though he has a reach of 216 cm and weighs 123.83 kg.
Tyson Fury records
The Gypsy King began his career as a professional boxer in 2008 in Nottingham. His first match was against Bela Gyongyosi. The match ended with a 3-9-2 win for Tyson.
He has so far taken part in 31 bouts out of which he has won in 30 and drawn in one. 2009 was the most active year of his career as he faced the following boxers:
John McDermott
Tomas Mrazek
Marcel Zeller
Daniil Peretyatko
Mathew Ellis
Lee Swaby
Scott Belshaw
Aleksandrs Selezens
During this year, he won the English heavyweight title twice after beating McDermot who had been unbeaten for thirty-two years in a row.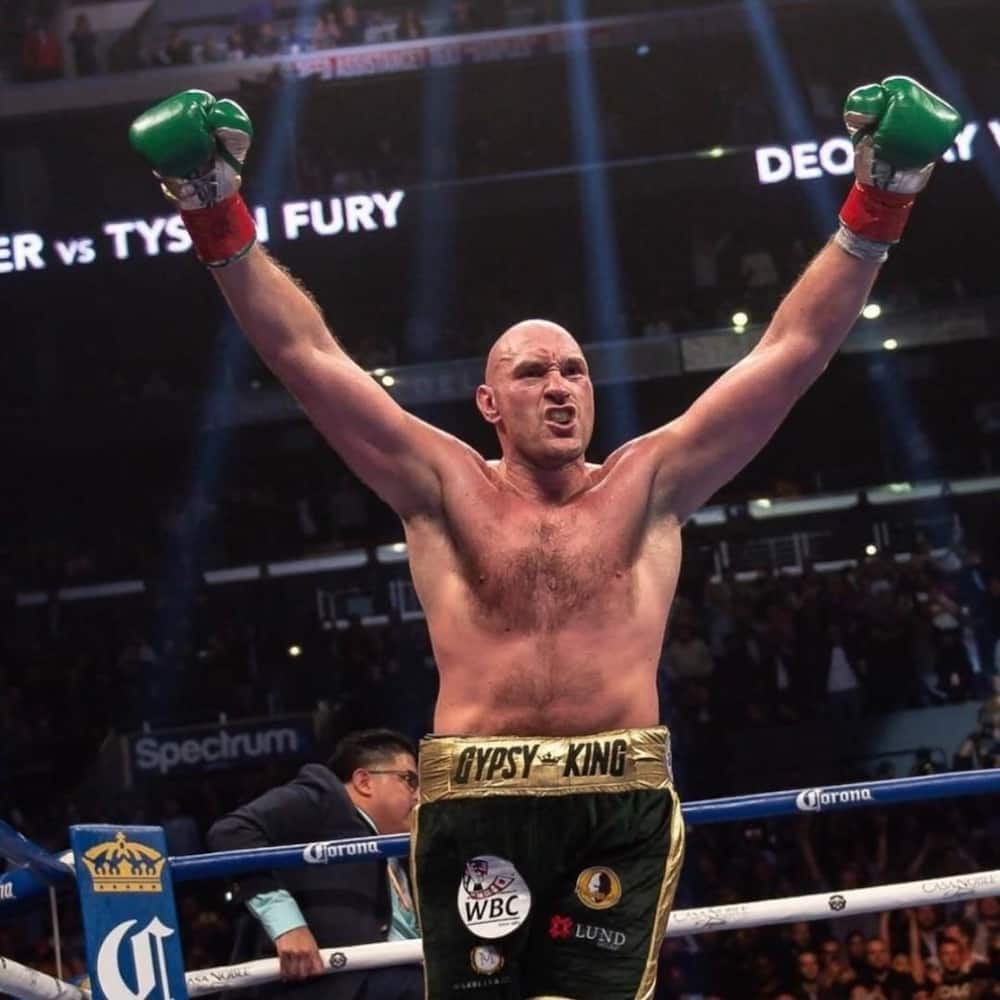 He has also challenged the following boxers:
Hans-Joerg Blasko
John McDermott
Zack Page
Rich Power
Marcelo Nascimento
Nicolai Firtha
Dereck Chisora
Neven Pajkic
Martin Rogan
Kevin Johnson
Vinny Maddalone
Steve Cunningham
Joey Abell
Dereck Chisora
Christian Hammer
Wladimir Klitschko
Sefer Seferi
Francesco Pianeta
Deontay Wilder
Tom Schwarz
Otto Wallin
Tyson Fury fights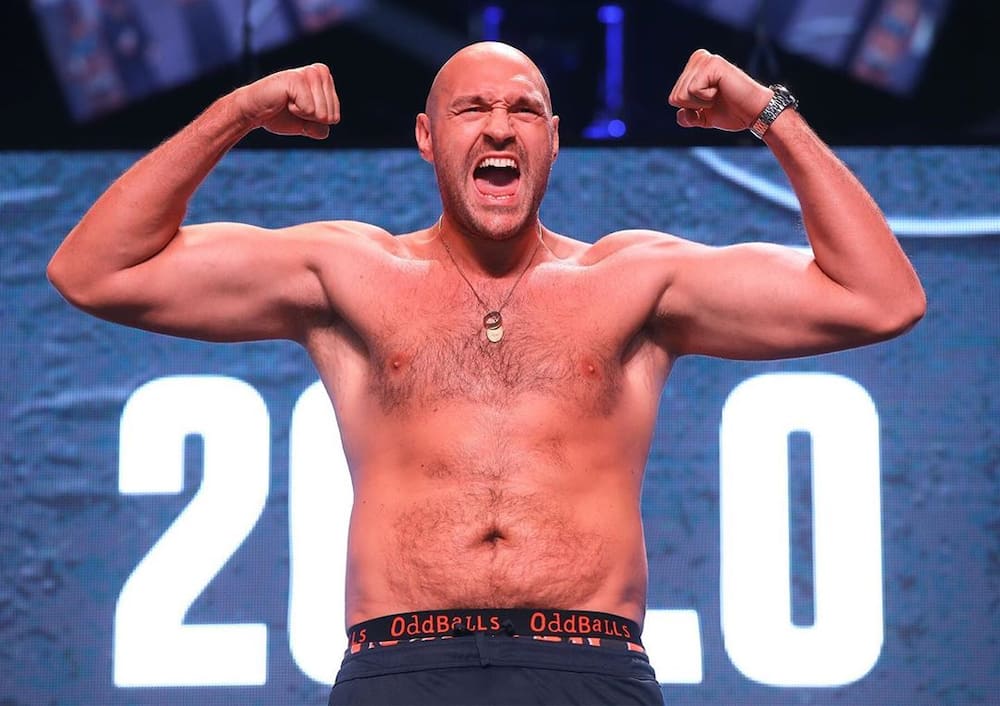 The Gypsy King has taken part in thirty-one fights in the heavyweight category. Out of these games, he won in 21 matches by knockout and 9 by decision. Apart from having a clean record of never losing a fight, he has bagged a couple of titles. These are the titles that his career has culminated in:
The English heavyweight title which he won two times in his career
The Commonwealth and British heavyweight titles
The Irish heavyweight title
WBO Inter-Continental heavyweight title
WBO International heavyweight title
The European heavyweight title
WBA (super) heavyweight title
The lineal heavyweight title
IBF heavyweight title
IBO heavyweight title
The Ring heavyweight title
WBC heavyweight title
Tyson Fury trainer
Currently, Gypsy King's trainer is Javan Sugarhill Steward. His former trainer was Ben Davison whom he stopped working with before the big match. He, however, says that they are good friends. Davison commended him for his win, stating that he deserves a parade for this achievement.
Tyson Fury net worth
According to CelebrityNetWorth, Fury has a net worth of $30 million.
How much did Tyson Fury make vs Wilder?
In December 2018 during a match between Tyson and Deontay, the two drew and Deontay ended up retaining his WBC title. Less than one and a half years later, the two met in the battle and Fury beat his opponent during the seventh round of the fight. Despite Deontay's defeat, the two are set to walk away with hefty pockets. How much do you think Tyson made out of the rematch?
During the first fight, Deontay walked away with $4 million while his opponent bagged $3 million. It goes without question that Tyson has made more than what he made in the first fight as these figures do not include the brand sponsorship deals and the revenue obtained from the PPV.
Who is the best heavyweight boxer now?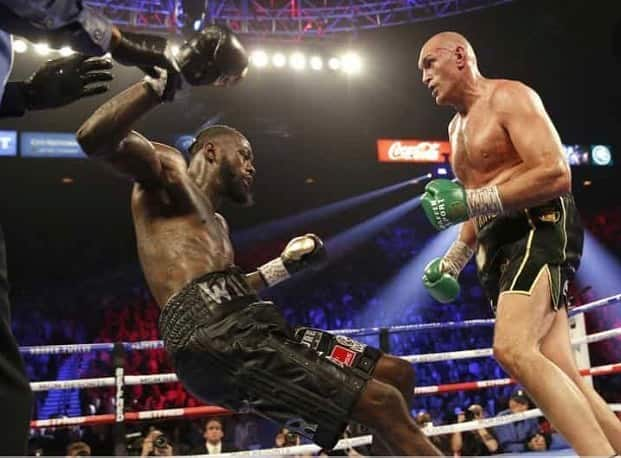 Fury faced Deontay Wilder for a rematch after their last fight in 2018. Deontay Wilder had set a record of being unbeaten in 43 matches out of which he had only drawn in one match. The two had their records to protect and the title to fight for.
Immediately after the opening bell went up, the Gypsy boxer was up landing blows on his opponent, rendering him helpless for the better part of the fight. During the third and fifth rounds of the fight, Fury knocked out his opponent. On the seventh round, he pummeled Wilder, and at this juncture, he was declared the winner.
At the end of the fight, the Gypsy King commended Wilder for making it to the seventh round. He also declared that Wilder would be back and he would become a champion again.
Tyson Fury shows everyone that their past does not determine their present. The boxer's life is also clear evidence that situations can turn around for the better. When he was born, he weighed less than a kilogram and doctors did not have any hope for his survival. Ironically, he is more than 200 times heavier and has accomplished more than could be imagined of him.
READ ALSO:
Mike Tyson admits beating Wilder in his prime might've been difficult
Wilder vs Fury: Boxing fans react to Fury's spectacular victory
Mike Tyson willing and ready to fight and 'destroy' Deontay Wilder