- When Proffessor Saritha Beni learnt she was diagnosed with cancer, the last thing she wanted to do was give up her PhD
- Through hard work, dedication and motivation, Beni rose above her circumstances to obtain her PhD in educational studies
- "Not having my PhD in education would have meant giving up on something that meant the world to me," she said
PAY ATTENTION: Click "See First" under the "Following" tab to see Briefly.co.za News on your News Feed!
By Neesha Maharaj - Freelance writer
Her commitment to her profession motivated Professor Saritha Beni not to suspend her doctoral studies in education despite being diagnosed with breast cancer in 2010.
Beni said quitting her studies never entered her mind during this time. In fact, her PhD and her teenage sons were her reasons to wake up each morning.
"Through my entire studies I fought cancer. I went through the entire process of chemotherapy, radiation and surgery but never thought of suspending my studies. It was my motivating force to help me fight cancer. I was working as an academic at Embury College at the time. I also had to be there for my two sons Nirav and Advik, who were teenagers at the time.
"Staying at home would have killed me. Not having my PhD in education would have meant giving up on something that meant the world to me. Studying while fighting cancer gave me a reason to get up every morning. I had to be there for my boys too," she said.
Professor Beni is an education expert currently working as head of curriculum management and development department at MANCOSA and believes it is important to be happy in whatever career path you choose, push the boundaries to do more and dare to dream.
READ ALSO: Lasizwe shares heartfelt apology message dedicated to old friend Somizi
She entered the teaching profession by default. Having obtained a science degree, Prof Beni was set to work in the science field, however, with no opportunities in science coming her way, she decided to teach and never regretted it.
"I love teaching because I can make a difference in the lives of children. Seeing how a student has positively developed from the beginning to the end of a year both emotionally and intellectually is a wonderful feeling," she said.
Education is imperative in eradicating social and economic ills, believes Prof Beni, who says obtaining an education is the only way for children from impoverished backgrounds to get out of the poverty trap and improve their lives.
Prof Beni, who taught at Rippon Road Primary School in Sydenham, Durban for 10 years and lectured at the Embury Teacher training College, thereafter said:
"I felt I could make a positive difference by teaching youngsters to become teachers themselves, hence my decision to join Embury as an academic. I believe I contributed more to teacher education in this role where I got to work with aspiring teachers to keep the fire of knowledge and learning burning. This experience opened my eyes to the needs in teaching and learning."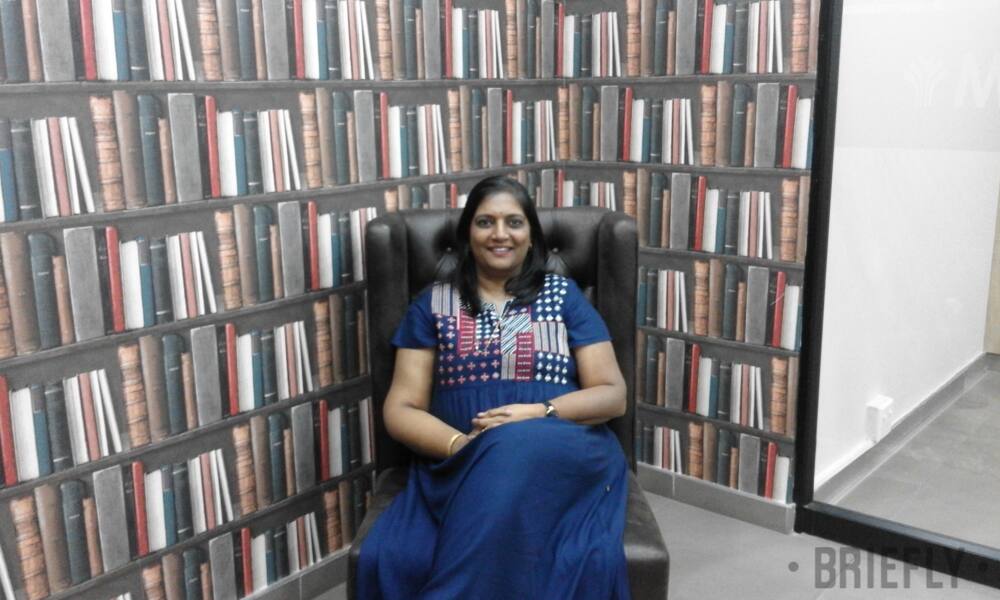 Prof Beni believes there is a need for passionate teachers who would be committed to the profession:
"We need better-qualified teachers who are passionate enough to inspire children to do better academically and in life."
There are numerous challenges the teaching profession faces. Firstly, Prof Beni believes those wanting to pursue a teaching career must realise it is a calling, not just a job. Teachers face numerous challenges of limited resources, ill-disciplined learners and infrastructure problems at school. There are also leadership challenges.
The 50-to-one pupil/teacher ratio at state schools is a tough challenge facing education, she said, adding there was a need for more teachers and classrooms. The government needs to look at areas where there is an influx of pupils and build more classrooms and provide more teachers, she added.
"Don't get me wrong, we produce enough teachers in South Africa. However, our young teacher graduates want better work opportunities and go abroad instead of pursuing their careers at home."
She believes there is a need to subsidise the studies of more teachers with bursaries and scholarships because without teachers, we won't have other professions. Beni said teachers teach pupils who then pursue other fields of studies.
Professor Beni grew up in Clairwood, Durban and now resides in Morningside.
Enjoyed reading our story? Download BRIEFLY's news app on Google Play now and stay up-to-date with major South African news!