There are many ways to stay free of boredom, no doubt. Imbewu: The Seed teasers, which is one of the best TV series in South Africa, has the antidote for unexciting free time. The entertaining piece created by Duma Ndlovu and broadcasted on e.Tv is not just dramatic but also educative. Also, the compelling drama has kept fans tickled since 2018. Imbewu Seed cast has not stopped giving its viewers a new reflection of TV drama that is all-encompassing.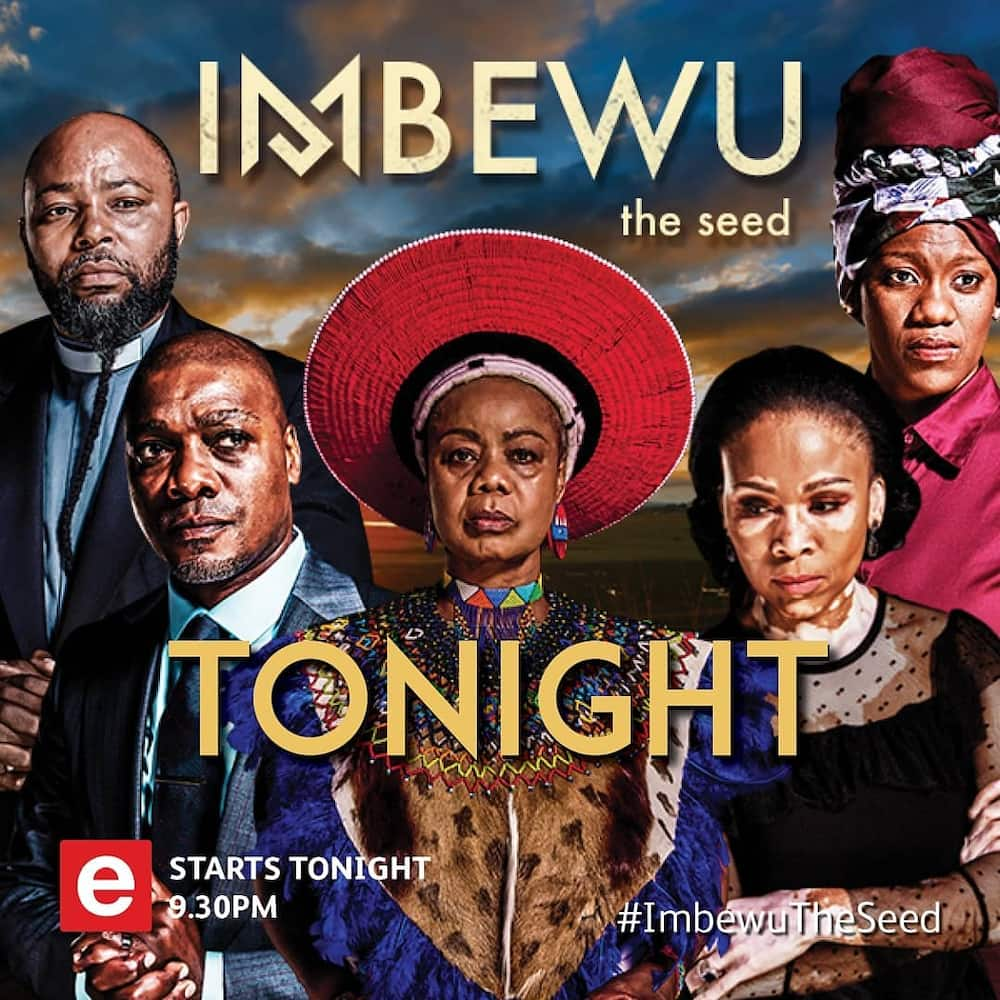 Imbewu: The Seed tv-series is based on relationships that hold families together in blood and spirit and some other issues related to many cultures in South Africa. The plot is fascinating, and after each episode, many fans become curious to know what is going to happen next in the television series. There are many breathtaking moments in all the episodes of Imbewu the Seed that you would not want to miss.
Imbewu Teasers March 2020
Episode 491 - Monday, 2nd of March, 2020
Ngcolosi and Phakade make an effort to displace the box only to find out that it keeps returning. Khwezi gets a surprising opportunity of meeting her father from Lindiwe.
READ ALSO: Scandal! Teasers: March 2020
Episode 492 - Tuesday, 3rd of March, 2020
Phakade gets the box across to Macingwane, who instructs him to desist from getting rid of it again and patiently wait until the owner comes for it.
Episode 493 - Wednesday, 4th of March, 2020
Khemisi tries to influence Phakade to get the box, but do you think Khemisi will end up stealing it? MaZulu admonishes Zethu so that they could meet up.
Episode 494 - Thursday, 5th of March, 2020
Phakade persuades kaMadonsela on why the box must not be given to Khemisi, and Zethu and Nkululeko break up. At the same time, Lindiwe spots Sibongile, Khwezi, and Themba together and becomes jealous of Sibongile.
Episode 495 - Friday, 6th of March, 2020
Phakade comes to confirm what KaMadonsela saw about the bed being on fire. MaNdlovu wanders on the street and Futhi sees him, but the former cannot speak.
Episode 496 - Monday, 9th of March, 2020
MaNdlovu does not feel disorientated again after waking up, only that he still cannot talk, while Phunyuka spoils Nkululeko and Zethu's date and finally drags her home. Lindiwe and Sibongile battle together, and Sibongile calls to Lindiwe's remembrance that she worked out how Themba returned to Khwezi's life.
Episode 497 - Tuesday, 10th of March, 2020
Khemisi captures the Bhengus peace, while Zethu and Phunyuka are troubled after the embarrassment at the restaurant.

Episode 498 - Wednesday, 11th of March, 2020
MaNdlovu clatters after Khemisi attempted killing her, but she gets an assurance from the family that the killer will never come back. At the same time, people are bothered by what could have prompted Khemisi to attempt to kill someone. MaNdlovu bluntly shares a revelation that shocks everyone, while Sibongile prepares for the special night out that she is having with Themba.
Episode 499 - Thursday, 12th of March, 2020
Phunyuka evicts Zethu out of the house, while Nkululeko concludes on moving in with Zethu. Phunyuka finds out that Nomfundo has information about Nkululeko and Zethu.
Episode 500 - Friday, 13th of March, 2020
MaZulu explains the reason behind her anxiety over Nkululeko and Zethu to Ngcolosi. Also, MaZulu comes up with an idea that is capable of breaking Nkululeko and Zethu.
Episode 501 - Monday, 16th of March, 2020
The wave of nausea at work strikes Zethu as MaZulu tries breaking apart Nkululeko and Zethu by sharing the past life of Zethu and Nganono with Nkululeko. However, do you think Nkululeko is still interested in Zethu?
Episode 502 - Tuesday, 17th of March, 2020
MaNdlovu is unable to manage the harshness of KaMadonsela, so she leaves. At the same time, the truth about Zethu and Nganono opens up. Whether the plan of MaZulu backfires or not is worth finding out from today's episode.
Episode 503 - Wednesday, 18th of March, 2020
Zethu finds it hard breaking the news of the pregnancy to Nkululeko. As Zethu wants to protect the baby at all costs, Futhi is afraid of what the future of the unborn child could be.
Episode 504 - Thursday, 19th of March, 2020
Phakade informs Zithulele concerning the curse, and Nkululeko gets the information also from Ngcolosi. Then, Macingwane comes with a vision that he has, but what could the details of the vision be about?
Episode 505 - Friday, 20th of March, 2020
Ngcolosi feels that the unborn child and the mother are at risk, while Nkululeko is willing to do everything possible to get Zethu and the unborn child protected. kaMadonsela and Phakade are concerned about what Khanyo is going through at home.
Episode 506 – Monday, 23rd of March, 2020
Nkululeko informs Zithulele of the need for him to assist him in searching for MaNdlovu. Ngcolosi reveals the proposed plan to Phakade, while MaNdlovu comes to the apartment of Zithulele.
Episode 507 – Tuesday, 24th of March, 2020
Pastor Ndamase pleads with Khanyo not to abandon him. Meanwhile, she is troubled. Pastor Ndamase opens up to Phakade. What do you think will be Phakade's reaction?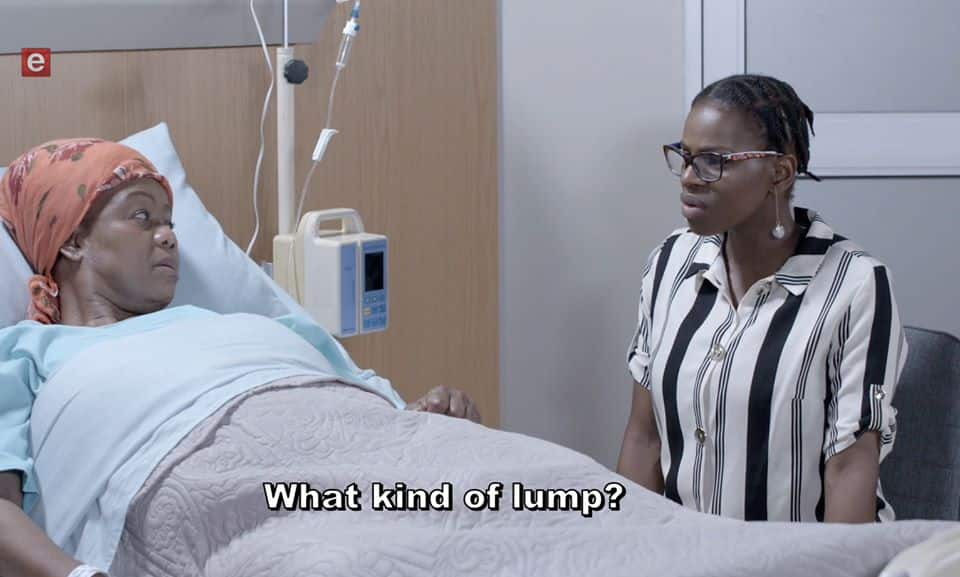 Episode 508 – Wednesday, 25th of March, 2020
Nkululeko's mother, Thokozile, comes to the clinic suddenly. At the same time, Pastor Ndamase has not stopped to let down Khanyo.
READ ALSO: Uzalo Teasers: March 2020
Episode 509 – Thursday, 26th of March, 2020
Zethu finds out that Phunyuka is aware of her pregnancy, while there is a conflict between maZulu and Thokozile at the hospital.
Episode 510 – Friday, 27th of March, 2020
It is his intention for her to return to the house to enable him to show her care, but Zethu is still faithful to Nkululeko, and will be glad if her dad tries to make peace with him. MaZulu nurses the feeling of intimidation from Thokozile and tips Ngcolosi to be cautious.
Episode 511 – Monday, 30th of March, 2020
Thokozile is very nice towards Zethu and informs Nkululeko that she desires to be a significant player in his life. Pastor Ndamase is fighting a big addiction, and he earnestly prays for assistance.
Episode 512 – Tuesday, 31st of March, 2020
Zethu is fearful of meeting her dad. Khanyo finds out that a part of the burial plot money is missing. KaMadonsela misses a bowl, and she finds out that Khanyo is concerned, but Khanyo still protects the pastor.
Phakade
Phakade and Ngcolosi collaborated to dispose of a box, but it keeps coming back to them. Khemisi comes with his manipulative plot to deceive Phakade into giving him the box. However, Phakade would not give it to him, and he explains to kaMadonsela his reasons for not giving in.
Zethu
Finally, Zethu breaks up with Nkululeko. Phunyuka goes to confront Zethu and embarrasses her at the restaurant. He goes further to push her out of the home, but Nkulueko is there to accept her. Soon, Zethu is in the dilemma of opening up to Nkulueko about her pregnancy and keeping it to herself.
Imebwu: The Seed teasers give detailed highlights of the exciting drama yet to unfold in the Imbewu e.Tv latest episodes. The tv drama is intriguing and not worth missing. Aside from the main character, Imbewu seed supporting cast's actions on the screen will keep you glued. Keep a date and do not miss a piece of the show as they air from Mondays to Fridays on e.Tv at 9:30 p.m and eExtra at 10:15 p.m. The repeat airs at 12:30 p.m from Mondays to Fridays on e.Tv, and you can also watch the omnibus at 11:20 a.m on Saturdays.
READ ALSO: 7de Laan Teasers: March 2020