When you have a passion for something, and you perfect it, it will work for your advantage as Jenna Dewan has proved to the world. The diva loved dancing from a very young age. Her passion and talent enabled her to work with global music icons like Janet Jackson and Sean Diddy' Combs. She is now one of the world's most excellent dancers and a coveted actress.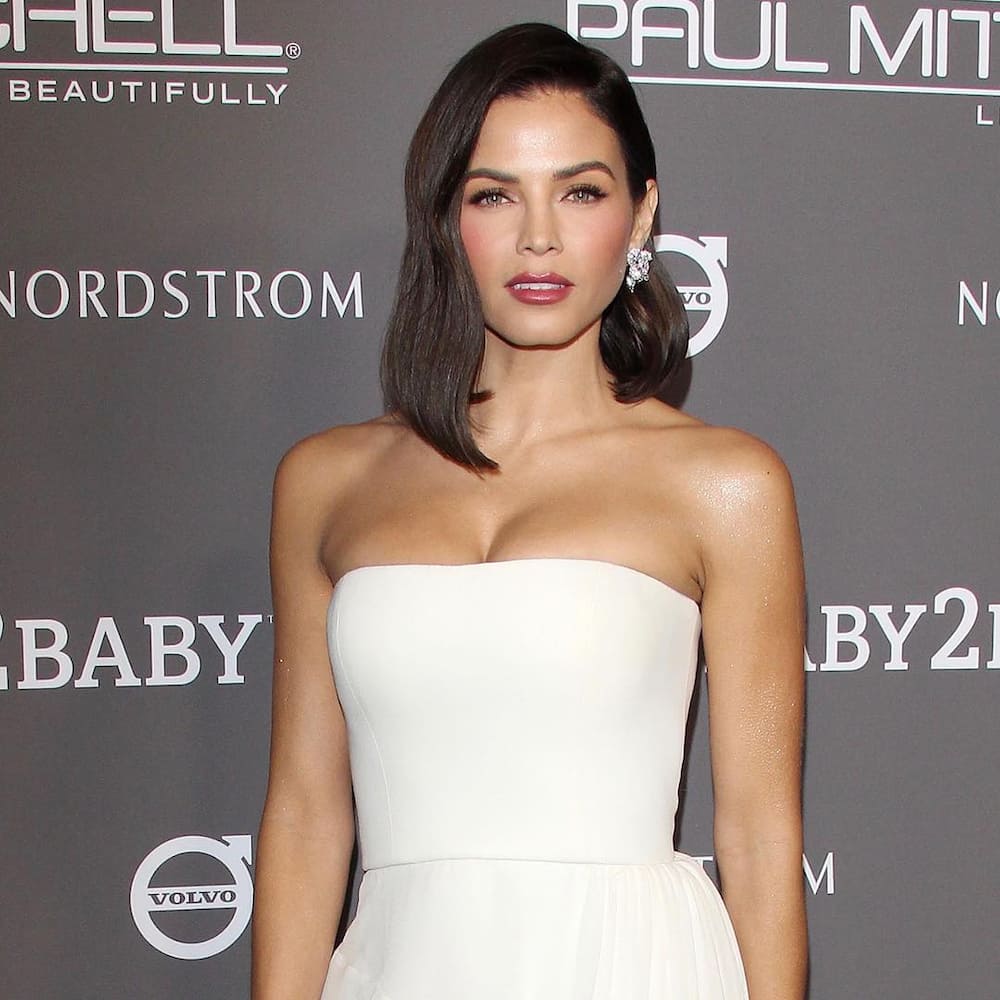 She is best known for her role in Step Up, where she co-starred with her former husband, Channing Tatum. She continues to light our screens with her talent. What else do you know about her personal life and career? Read on to find out!
Jenna Dewan profile summary
Full name: Jenna Lee Dewan
Date of birth: 3rd December 1980
Jenna Dewan age: 39 years
Star sign: Sagittarius
Gender: Female
Marital status: Married
Nationality: American
Height: 1.57 m
Profession: Actress, dancer
Instagram: @jennadewan
Jenna Dewan biography
She was born in 1980 in Hartford, Connecticut, USA. Jenna Dewan birthday is celebrated on 3rd December. Her father, Darryll Dewan, is of half Polish and half Lebanese descent while her mother, Nancy Lee Bursch Smith, is English and German. She was raised in Grapevine, Texas, and has three brothers, Dayne, Daniel, and Dawson. Her parents divorced when she was still a toddler, and her mother later got married to Claude Brooks Smith.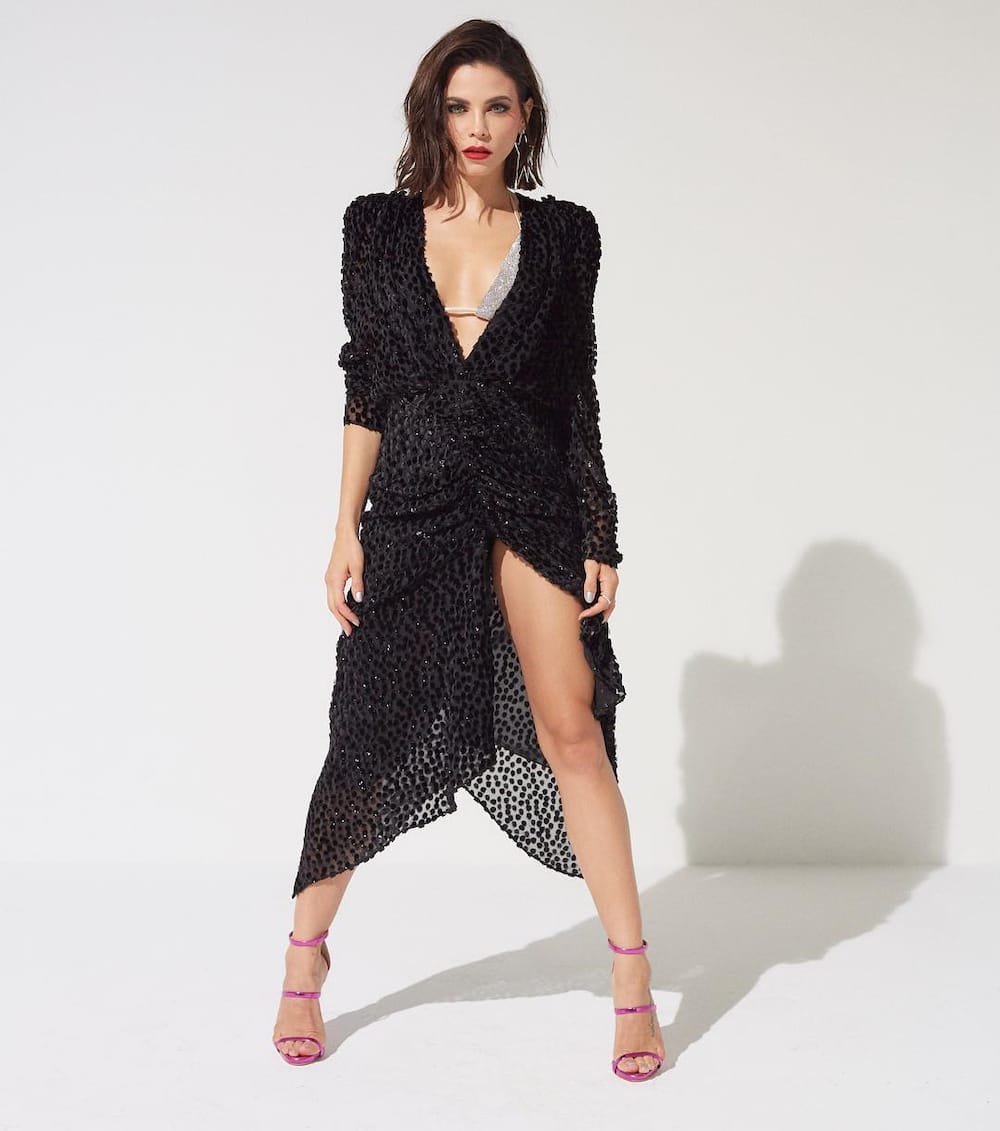 The actress attended Notrine Dame Preparatory School, which is located in Towson, Maryland, after which she transferred to Grapevine High School, where she graduated in 1999. She later went to the University of Southern California but did not graduate. While at USC, she belonged to the California Gamma Chapter of Pi Beta Phi sorority as a member.
Jenna Dewan engaged
She was once married for nearly nine years to Channing Tatum, who was a co-star in Step Up. She shares a daughter, Everly Elizabeth Maiselle Tatum, with her ex-husband. Everly was born on 31st May 2013 in London, England. The two divorced in November 2019 after almost nine years in marriage since their wedding on 11th July 2009. The two have moved on with people speculating that Tatum is now dating Jessie J. Jenna Dewan ex-husband continues to co-parent Everly.
The beautiful actress is now engaged to Steve Kazee, who proposed to her in February 2020. Jenna Dewan fiance is an American actor, as well as a singer. Jenna Dewan and Steve Kazee are expecting a baby together. You can see multiple pictures of Jenna Dewan pregnant on her Instagram.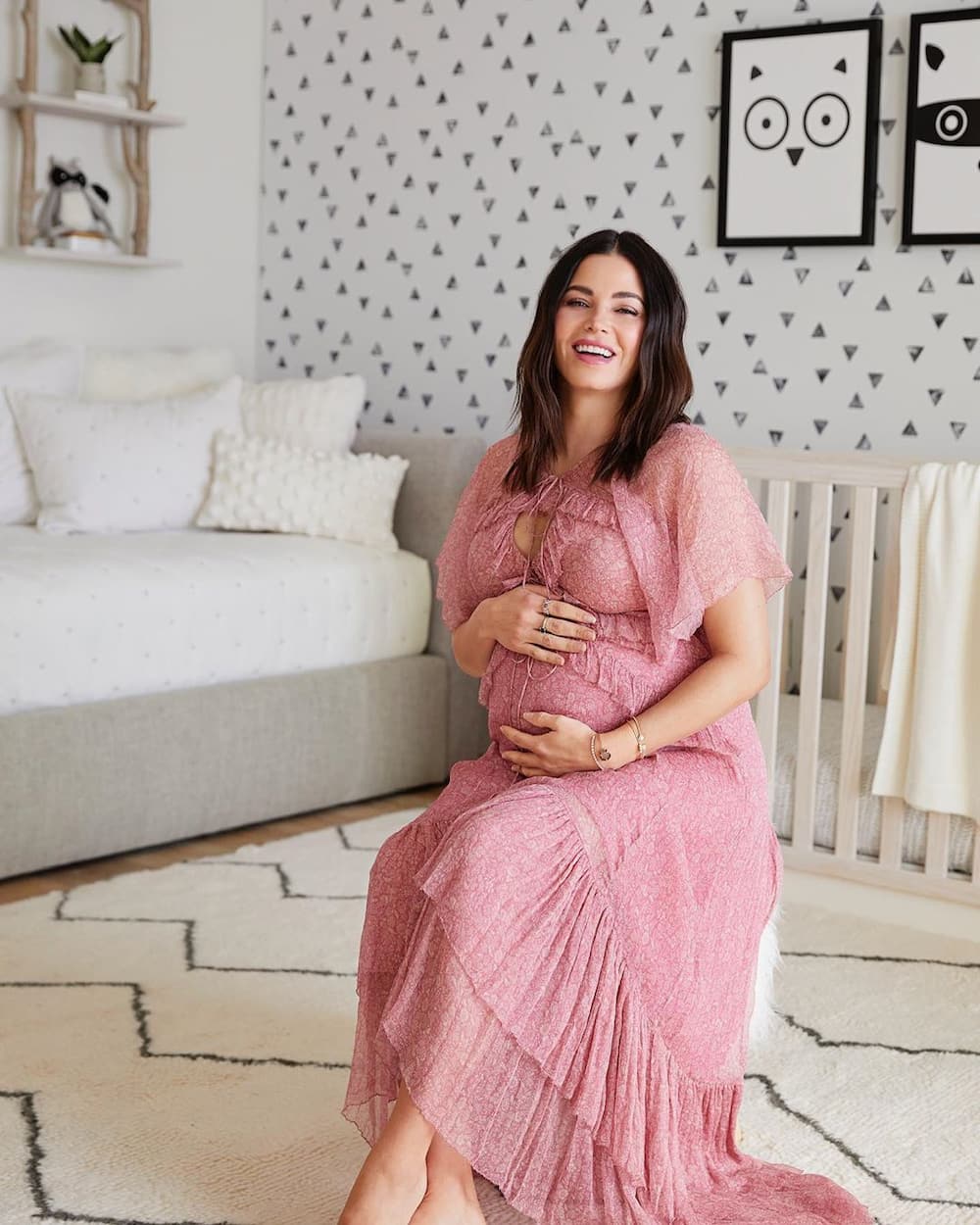 Jenna Dewan career
The beautiful actress started her career as a dancer. Her love for dancing began when she was only five years old. She was later noticed by a particular dance agent who introduced her to the industry. She was a dancer on Janet Jackson's World Tour of All For You and on Sean Diddy' Combs's tour of We Invented the Remix. She has worked with other notable artists as a dancer, including Ricky Martin, Justin Timberlake, Missy Elliot, among others. She credits her success in the acting industry to Janet Jackson, whom she worked with on several projects.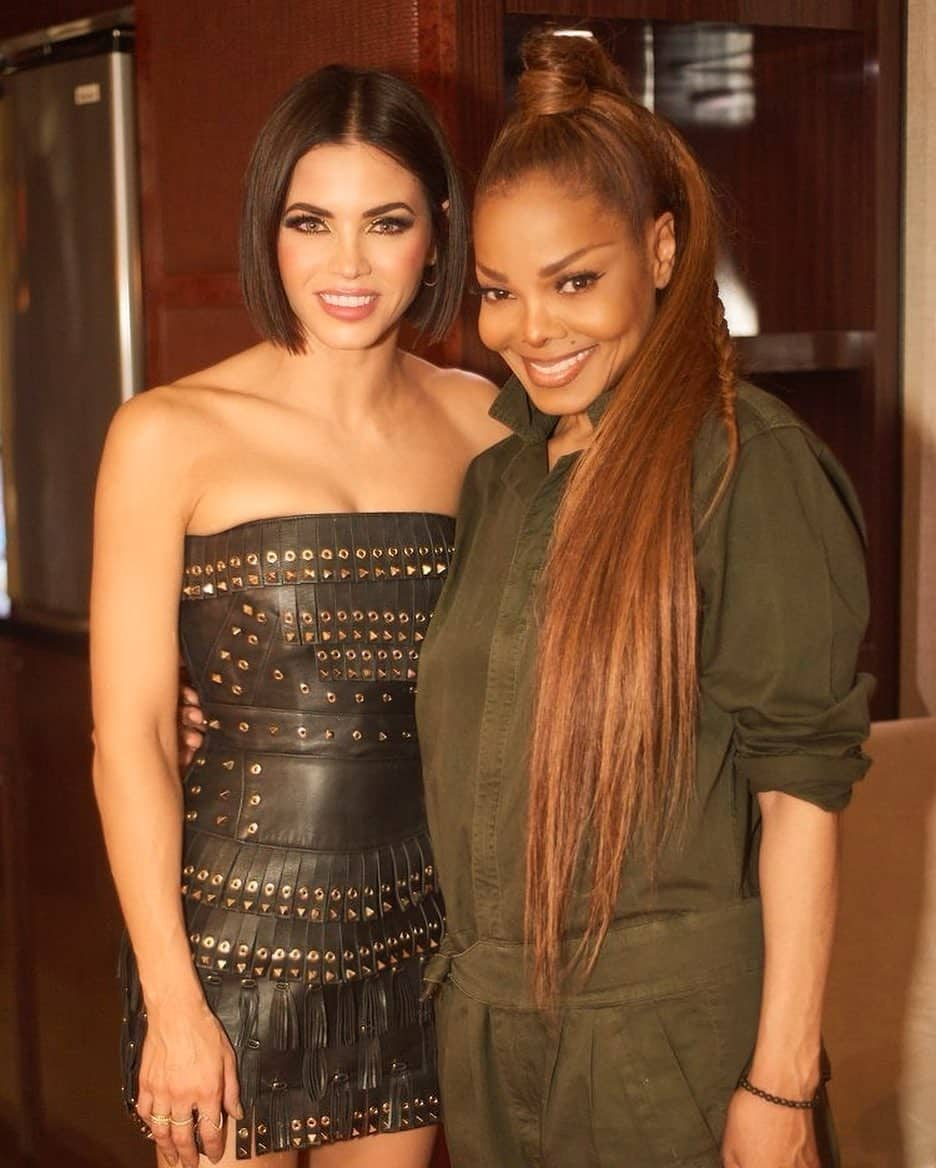 She is best known for her role in Step Up (2006) movie, where she performed as Nora Clark, an accomplished dancer. She has appeared in other Jenna Dewan movies and T.V. shows including:
Witches of East End (2013) as Freya Beauchamp
Super Girl (2015)
The Playboy Club (2011)
American Horror Story (2012) as Teresa Morrison
Supergirl (2016) as Lucy Lane
American Virgin (2009)
The Jerk Theory (2011)
10 Years (2012)
The Grudge 2 (2006)
Balls to the Wall (2011)
Slightly Single in L.A. (2012)
She Made Them Do It (2013)
Man with a Plan (2017)
World of Dance (2017) as the host
READ ALSO: Floyd Mayweather proudly flaunts picture of his daughter, Jirah
The talented dancer is also a model. She was the face of Danskin, a dancewear manufacturer, in 2016. She also has a production company called 33andOut productions, together with her ex-husband, Channing Tatum, and other people. The beauty is also an animal rights activist and is known for being a vegetarian. She is raising her daughter, Everly, to be a vegan, but she will decide what to eat when she grows up.
She has been recognized several times for the roles she plays. She has two major awards that include:
The 2007 Teen Choice Awards for Best Dance Scene in Choice in Step Up
The 2012 Peabody Award for Best Executive Producer in Earth Made of Glass
READ ALSO: Youngstacpt age, real name, family, songs, albums, profile, net worth
Jenna Dewan net worth 2020
The model's net worth is $20 million. She has been able to earn this over the years from being a model, a dancer, an actress, a business lady, and a producer.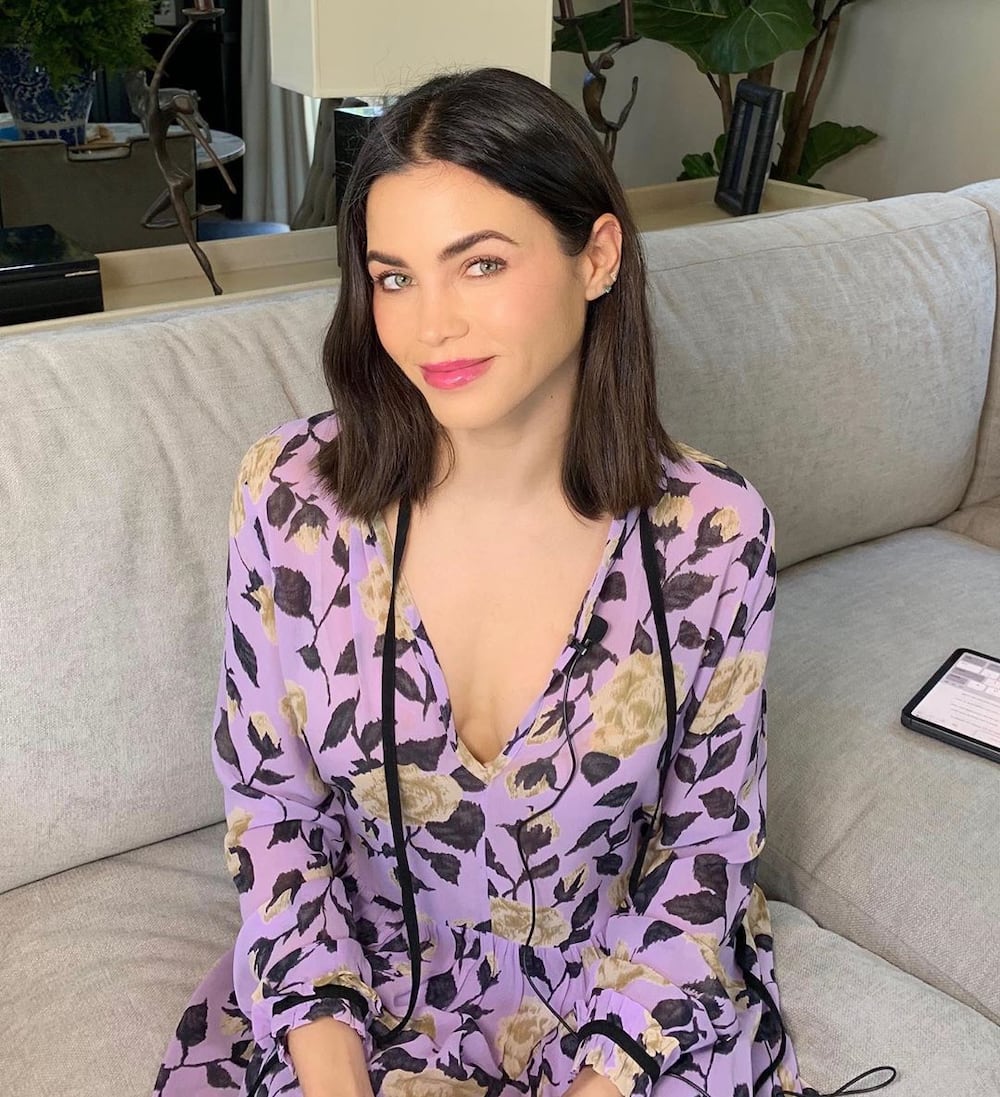 Jenna Dewan is an accomplished actress and dancer who continues to make significant contributions to the global entertainment industry. Even though Jenna has a busy schedule, she creates time to be with her daughter, Everly. We are waiting to receive another bundle of joy and we know she will be an exemplary mother to her second child.
READ ALSO:
Mia Khalifa bio: net worth, boyfriend, birthday, life story
6 Facts about comedian Trevor Noah as we celebrate his 36th birthday
Taylor Swift estimated net worth of over R4.6 billion by Forbes