Maria Sharapova as been gracing the tennis courts because of her skills in the sport. What started as an experiment turned out to become her trademark. Her success in tennis is greatly attributed to her hard work and zeal to scale the heights. Apart from the sport, how would you describe her? Here is all about her and her latest retirement news.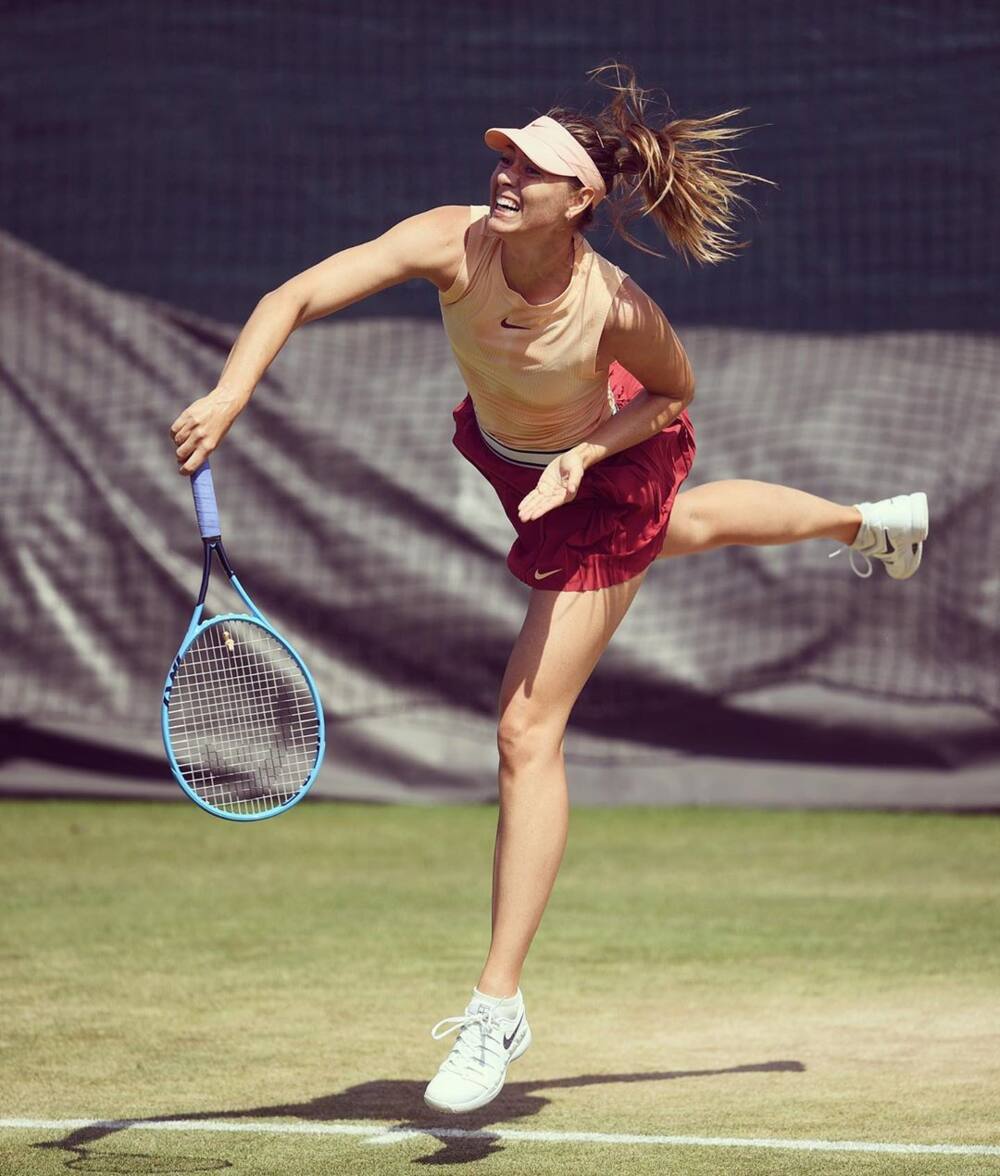 There is nothing as fulfilling as pursuing something that you are passionate about. The gratification that comes with the thought of knowing you tried is so thrilling. This probably describes what Maria Sharapova is feeling, especially now that she has retired from tennis. Why did she make this decision? Does it mean that we will never hear of her in the sport? You might want to read on for the answers to these questions.
Maria Sharapova biography
How about taking a trip down the life of this Russian phenom?
Maria Sharapova age
She was born on 19th April 1987 in Nyagan, Siberia, Russia. She is currently thirty-two years old. She spent her early childhood years under the care of her parents, Yelena Sharapova and Yuri.
Maria Sharapova tennis career
At the tender age of four, young Maria played tennis for the first time in her life at a court in Sochi, Krasnodar Krai. In 1994, she relocated to the United Stets of America and enrolled at the Nick Bollettieri Tennis Academy for training in the sport. When she turned 14, she officially made tennis a profession.
In 2004, she transcended to the limelight when she beat Serena Williams and bagged the Wimbledon women's singles title. The years that followed were crowned by a series of successes that culminated in 36 WTA titles, 5 grand slam titles, and 21 weeks of consistently being the WTA World No.1. She also holds a silver medal that she won during the 2012 London Olympics.
READ ALSO: Monday motivation: Serena Williams dishes on being a working mom
Maria Sharapova awards
She has been a household name in the Women's Tennis Association because of how well she has grown her skills to become an award-winning athlete. These are some of the notable awards that she has scooped: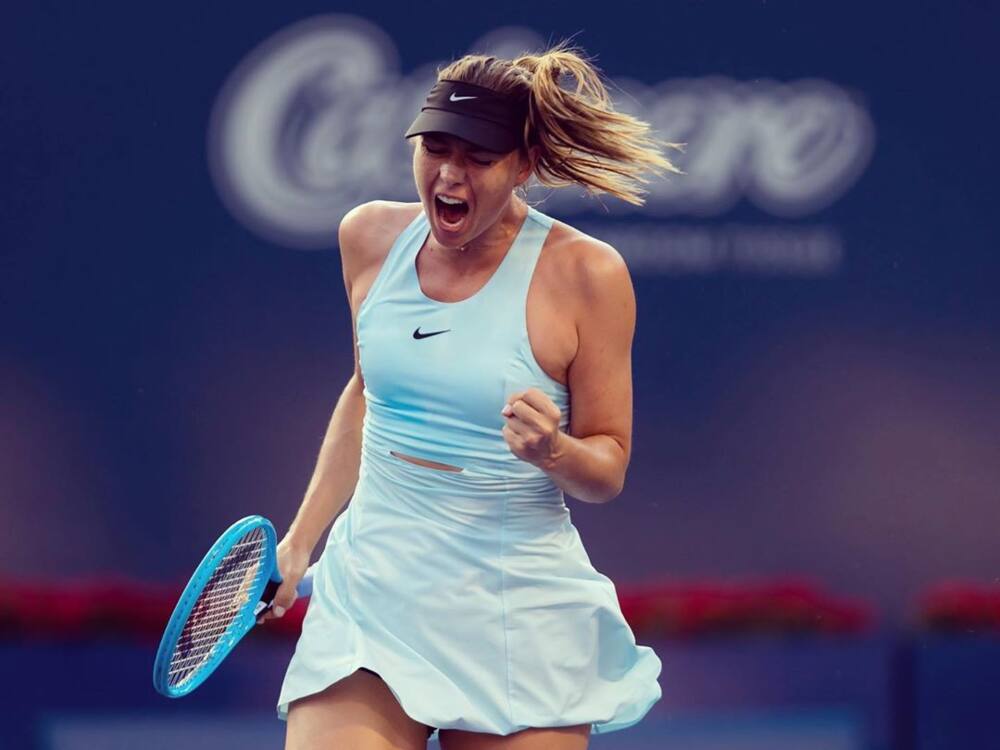 Russian Cup Female Tennis Player of the Year in 2012
ESPY Best Female Tennis Player in 2005 and 2012
ESPY Best Female Tennis Player in 2009
ESPY Best International Female Athlete in 2007
ESPY Best Female Tennis Player in 2007
Whirlpool 6th Sense Player of the Year in 2006
Russian Cup Female Tennis Player of the Year in 2006
ESPY Best Female Tennis Player in 2005
WTA Player of the Year in 2004
Russian Cup Newcomer of the Year in 2003
Why did Maria Sharapova retire?
The series of successes and the hefty paychecks came with a prize. Maria suffered from a couple of injuries that led her to undergo multiple surgeries. The numerous medical operations have taken a toll on her and have challenged her ability to compete.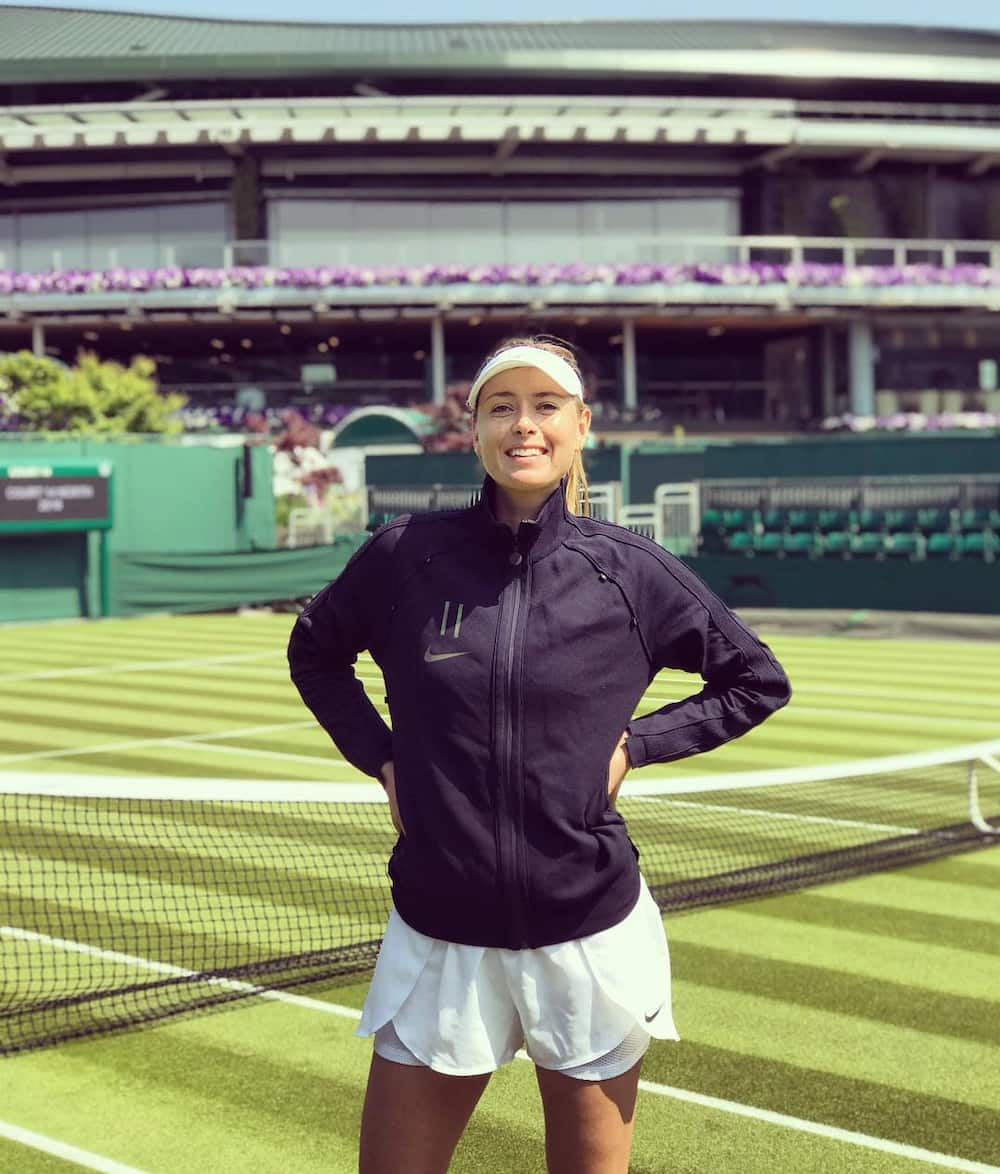 She announced her retirement through an emotional essay for the Vogue and Vanity Fair. She expressed her passion for the game and how much tennis impacted her life. She reminisced on her twenty-eight years in the sport saying:
In giving my life to tennis, tennis gave me a life. I'll miss it everyday. I'll miss the training and my daily routine: Waking up at dawn, lacing my left shoe before my right, and closing the court's gate before I hit my first ball of the day. I'll miss my team, my coaches. I'll miss the moments sitting with my father on the practice court bench. The handshakes—win or lose—and the athletes, whether they knew it or not, who pushed me to be my best.
She, however, made it clear that her retirement should not be mistaken for quitting the sport.
READ ALSO: Roger Federer beats Rafa Nadal – reactions to the Match in Africa
What is Maria Sharapova's net worth?
Her success both on and off the court has earned her the impressive title of being one of the wealthiest athletes in the world and the third highest-earning female tennis player worldwide. According to Forbes, her earnings from her career hit $325 million. However, according to The Richest, her net worth is about $195 million. Maria Sharapova net worth 2020 is a factor of all her endorsement deals, prize money, and appearances ranks.
Maria Sharapova boyfriend
Who is Maria Sharapova partner? The achieved tennis player is not married. She is dating, and the name of Maria Sharapova boyfriend is Alexander Gilkes. Alexander has been supportive of his girlfriend's decision. Through an Instagram post that he shared on 27th February 2020, he paid tribute to the Russian star and wished her the best in her next chapter.
Maria Sharapova dating history
The achieved Russian star has had a pretty interesting love life. She was rumoured to have dated Adam Levine, Andy Roddick who is also a tennis star, Charlie Ebersol, to mention a few. In 2009, she started dating Sasha Vujacic, and the following year the duo announced that they were engaged. This engagement got most fans asking, is the tennis player Maria Sharapova married? A few months after the engagement, they announced that they had broken up.
READ ALSO: Novak Djokovic beats Dominic Thiem to win 8th Australian Open title
Maria Sharapova Instagram
Her Instagram account commands a following of 3.8 million people.
Maria Sharapova house
She owns a three-storey home in Los Angeles.
For the longest time, Maria Sharapova has been investing her resources in tennis. The one obvious thing is that her efforts have paid off. What remains as a puzzle is how the next phase of her life will be, since tennis has been the only language that she has been speaking for the past twenty-eight years.
READ ALSO:
Roger Federer lands in South Africa and social media goes gaga
Rafa Nadal blocked by security guard who couldn't recognise him
Serena Williams wins WTA title - 1st time in 3 years, fans react
Halala sisi: Serena Williams named female athlete of the decade