Gigi Hadid is an American model who has transcended to fame through her skill in the art. In less than a decade, she has scaled the heights in the industry and worked with some of the most coveted brands and featured on fashion shows like the Victoria Secret Fashion Show. She has also shared platforms with admired celebrities like Kendall Jenner. What is the magic behind her success?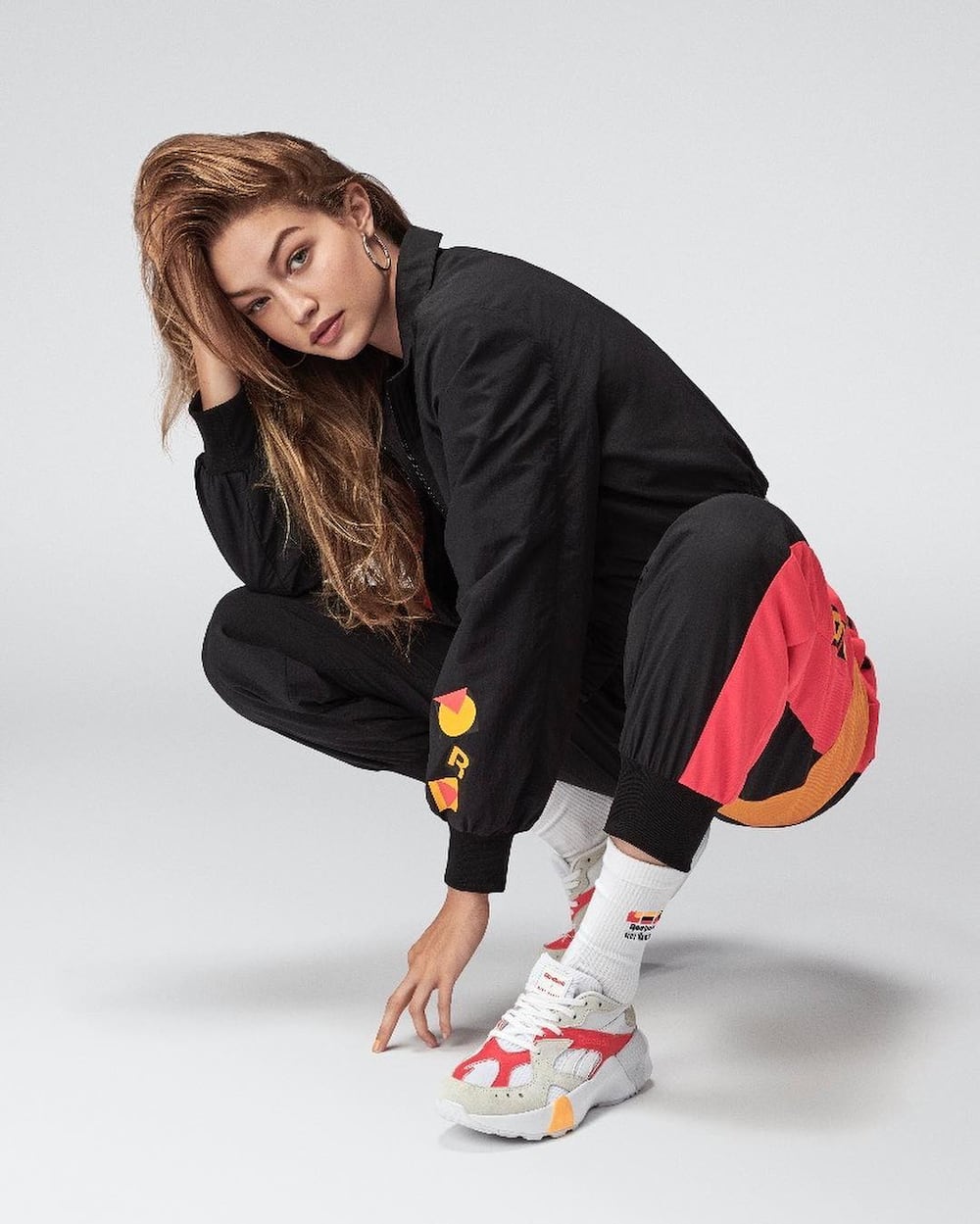 Gigi Hadid is not a new face to some of the best-selling magazines like Vogue. As a model, she has also had the opportunity to partner with the most influential brands like Fendi. She has also featured as a model in some of the music videos of renown artists. The multi-talented beauty has also featured in movies. How does she strike a balance in these fields and come out triumphant? You might want to read on to find out more about her wins.
Gigi Hadid profile summary
Full name: Jelena Noura
Year of birth: 1995
Age: 24 years
Gender: Female
Nationality: American
Profession: Fashion model
Gigi Hadid Twitter: GiGiHadid
Gigi Hadid Instagram: @gigihadid
Gigi Hadid biography
Apart from her flourishing career, Gigi Hadid is also famous for dating a celebrated pop artist, Zayn Malik. She is also notable for her fashion sense and boldness, especially when she pulls her looks on red carpet events. Her boldness has also translated to her romantic relationships as she has shared pictures of herself with the men she has dated. You might want to read on to find out how spicy her life is.
Gigi Hadid age
How old is Gigi Hadid? Jelena Noura was born on 23rd April 1995 in Los Angeles, USA. She was the eldest child to Mohamed Hadid and Yolanda Hadid and the eldest sister to Anwar Hadid and Bella Hadid who are also professional models. Currently, she is twenty-four years old.
Gigi Hadid siblings
Gigi Hadid parents got divorced in 2013, and her mother got married to David Foster, and together they have five children. Her father also has two daughters whom he got before he married Yolanda.
READ ALSO: 10 of the most beautiful women in the world without wearing makeup
Gigi Hadid modelling career
Gigi began her modelling career at the tender age of two, and after taking more than a decades hiatus to focus on her studies, she returned in 2011 and has since then been working with renown brands. In 2013, she relocated to New York where she is currently based and was signed to IMG Models.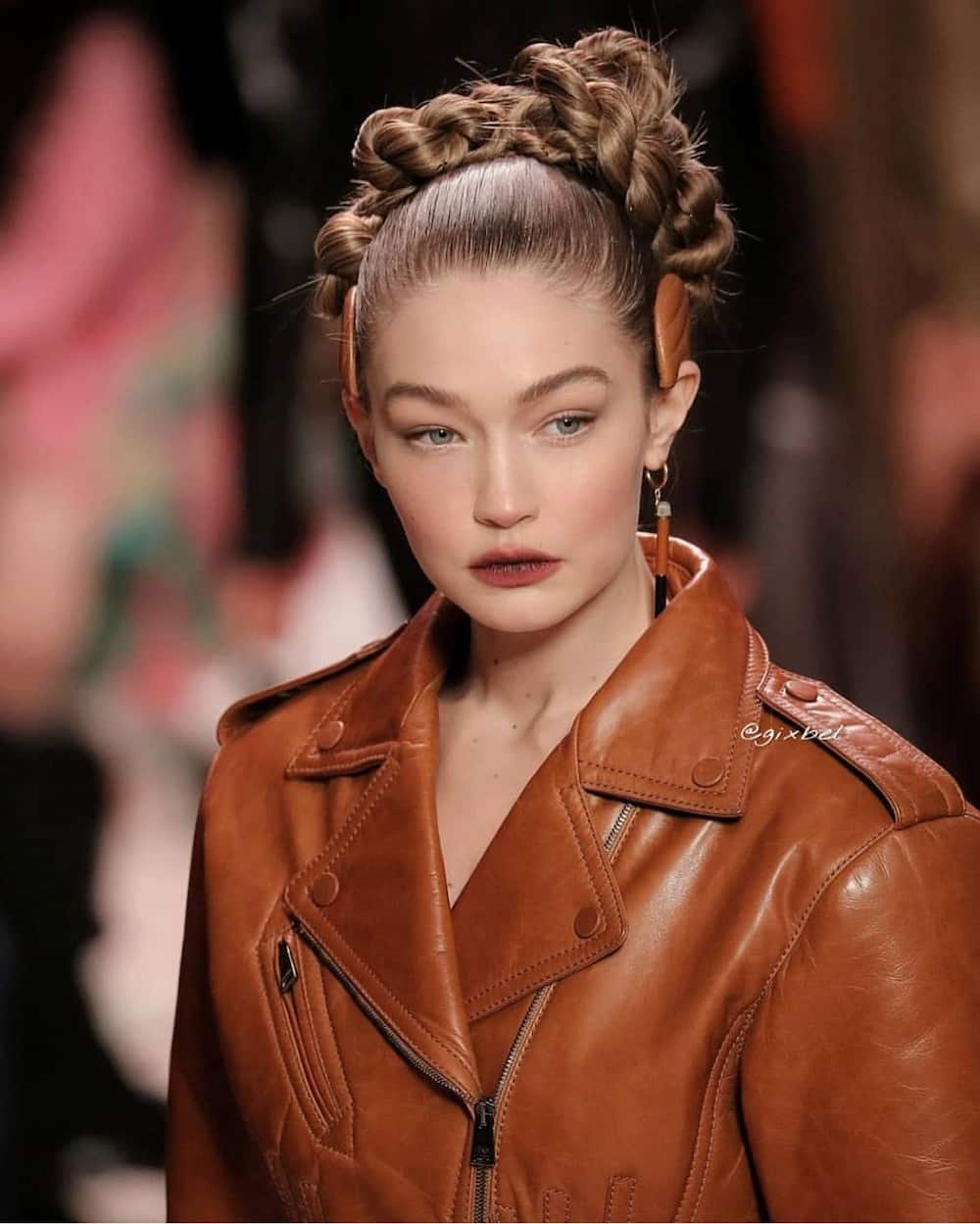 Her most significant move was in 2014 when she made her debut in the New York Fashion Week. This opportunity opened an avenue for her as she featured on the cover of CR Fashion Book magazine that month. She also starred in Tom Ford F/W campaign that was held that year. The years that have followed have been crowned by success as she has featured on the cover of some of the best-selling magazines like:
Vogue
Teen Vogue
Elle Canada
V magazine
Numéro
Allure
She has also worked with some of the most coveted brands like:
Fenty x Puma
Versace
Marc Jacobs
Chanel
Elie Saab
Fendi
Miu Miu
Tommy Hilfiger
Balmain
Diane Von Furstenberg
Giambattista Valli
Apart from modelling, she has also featured in movies like Ocean's 8, Masterchef, Virgin Eyes, and Those Wrecked by Success, to mention a few. She has also had multiple appearances on The Real Housewives of Beverly Hills.
Gigi Hadid boyfriend
Gigi Hadid dating history is quite interesting as she has been open to sharing her relationships on social media. Between 2013 and 2015 she dated Cody Simpson. The duo regularly popped on red carpet events and publicly displayed their affection for one another on Instagram. They dated for two years and broke up in May 2015, and later that year Gigi dated Joe Jonas for five months before breaking up in November.
Gigi Hadid Zayn
A few weeks after she called it quits with Joe Jonas, Gigi confirmed that she was dating Zayn Malik, a pop star and former band member of One Direction. Like her previous relationships, this one was also public as the lovebirds would grace red carpet events together and would share some of their best memories on social media. Seven months into the relationship, they broke up but confirmed to be back together a few days later.
Are Zayn and Gigi together? In January 2019, their relationship hit rock bottom, and they announced that they needed time away from each other. Amidst the speculations that had been flaring up, in January 2020, they were spotted walking down the street arm-in-arm. The duo has not come out to confirm the speculations even though Gigi Hadid Zayn fans are more than convinced that they are together.
Gigi Hadid net worth
According to Celebrity Net Worth, she has a net worth of $20 million.
READ ALSO: Proudly SA: US model Gigi Hadid photographed sporting local earrings
Gigi Hadid pictures
Her pictures speak volumes about her success. They also explain why she has so much influence on social media and in her profession.
Gigi Hadid height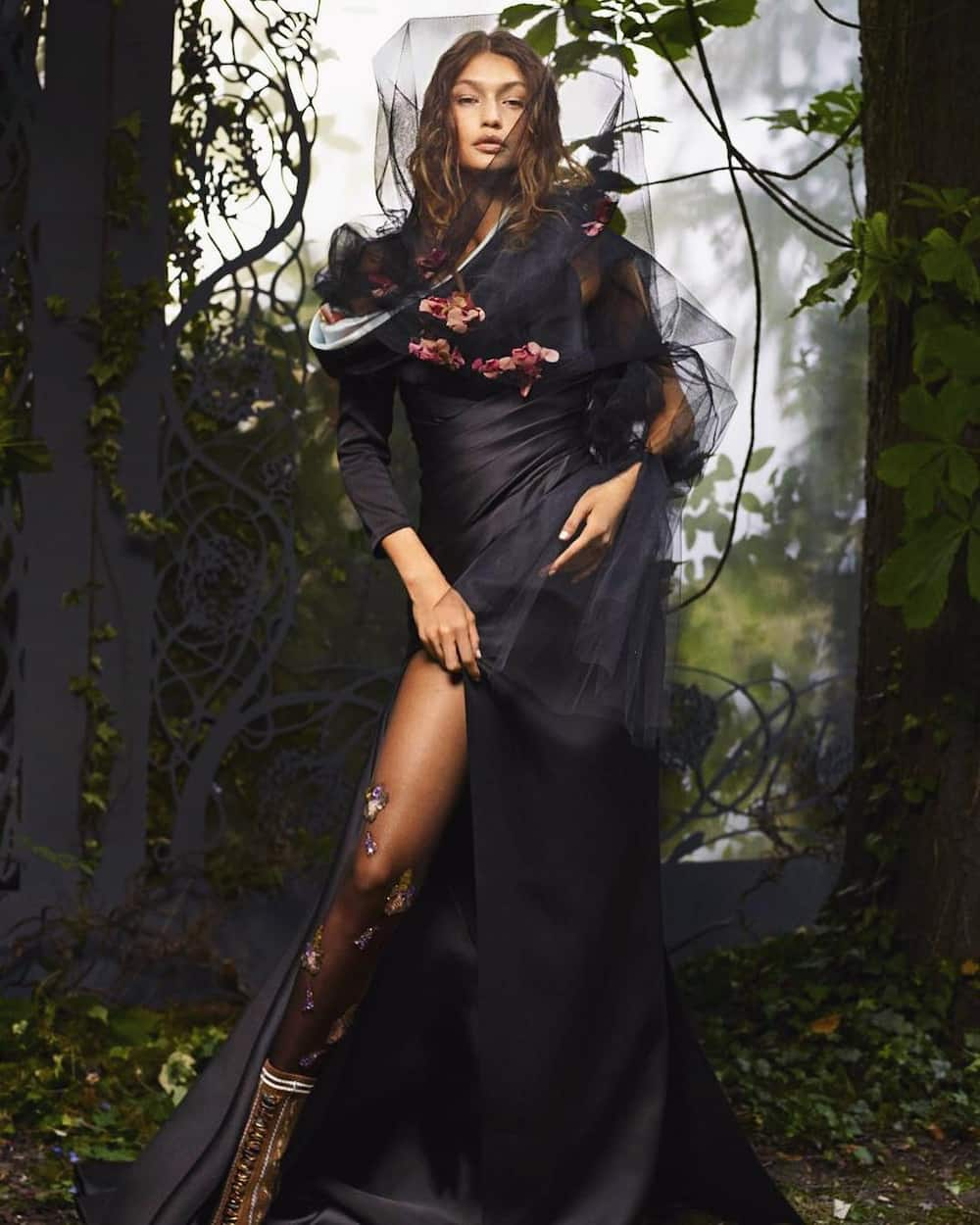 Her height is one of her body features that have been a plus in her career.
Her fashion sense is impeccable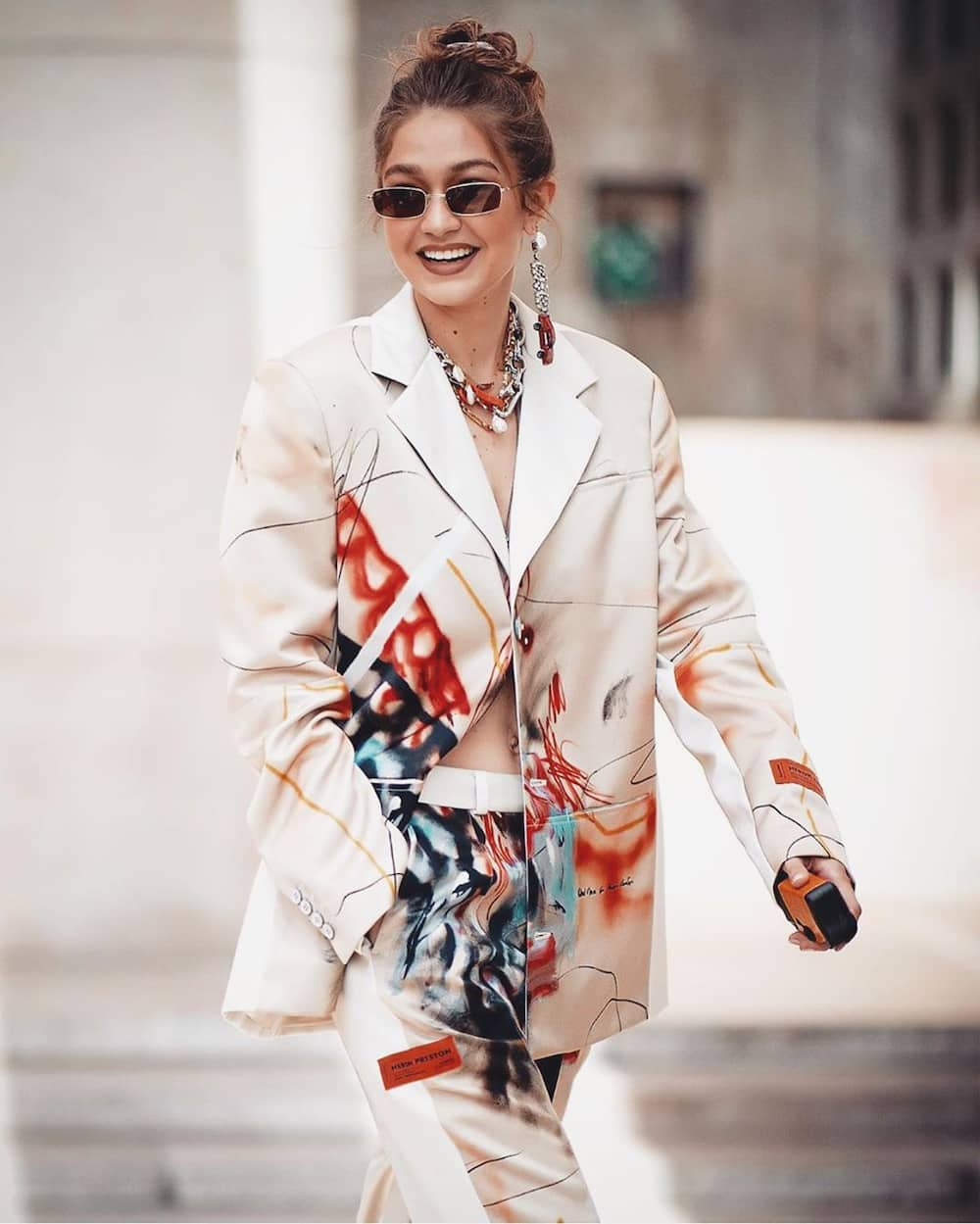 It is interesting how she pairs her outfits to express her love for the art, and it is clear that she is passionate about her career.
Her creativity is always a hit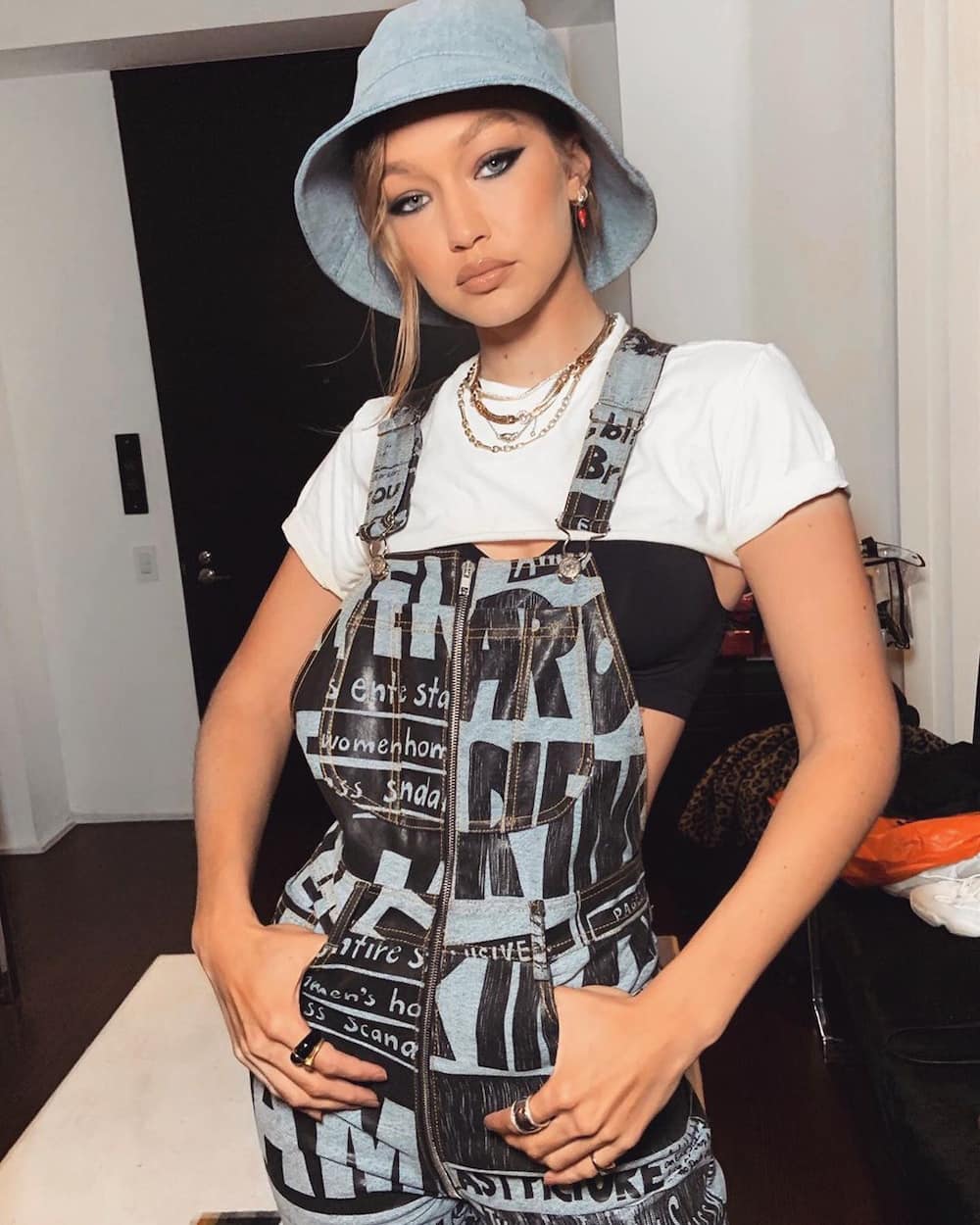 It looks like dressing up and various outfits are her unique language.
She was made for the runway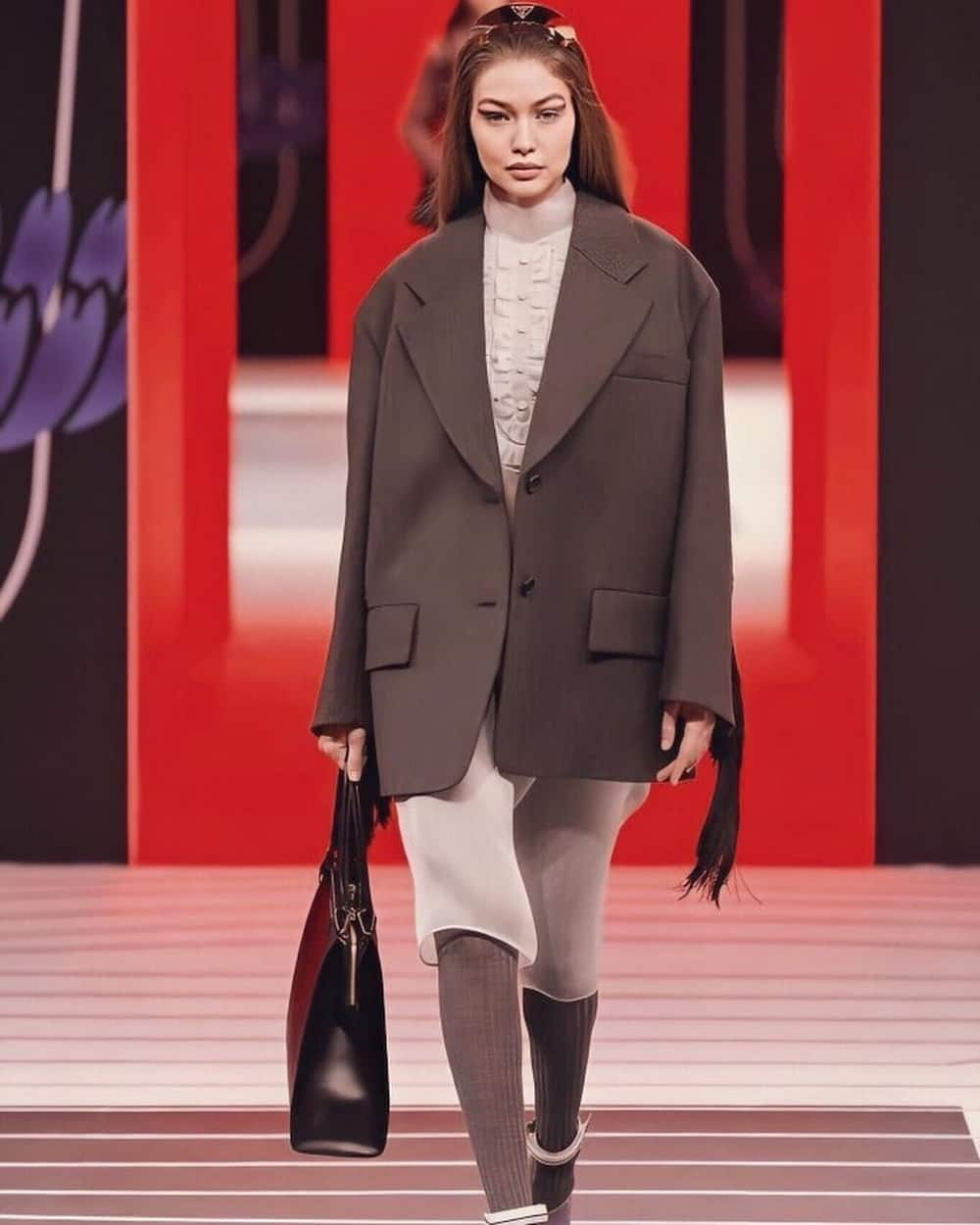 You could spend a whole day watching her sashay on the runway and still not have enough.
She is a masterpiece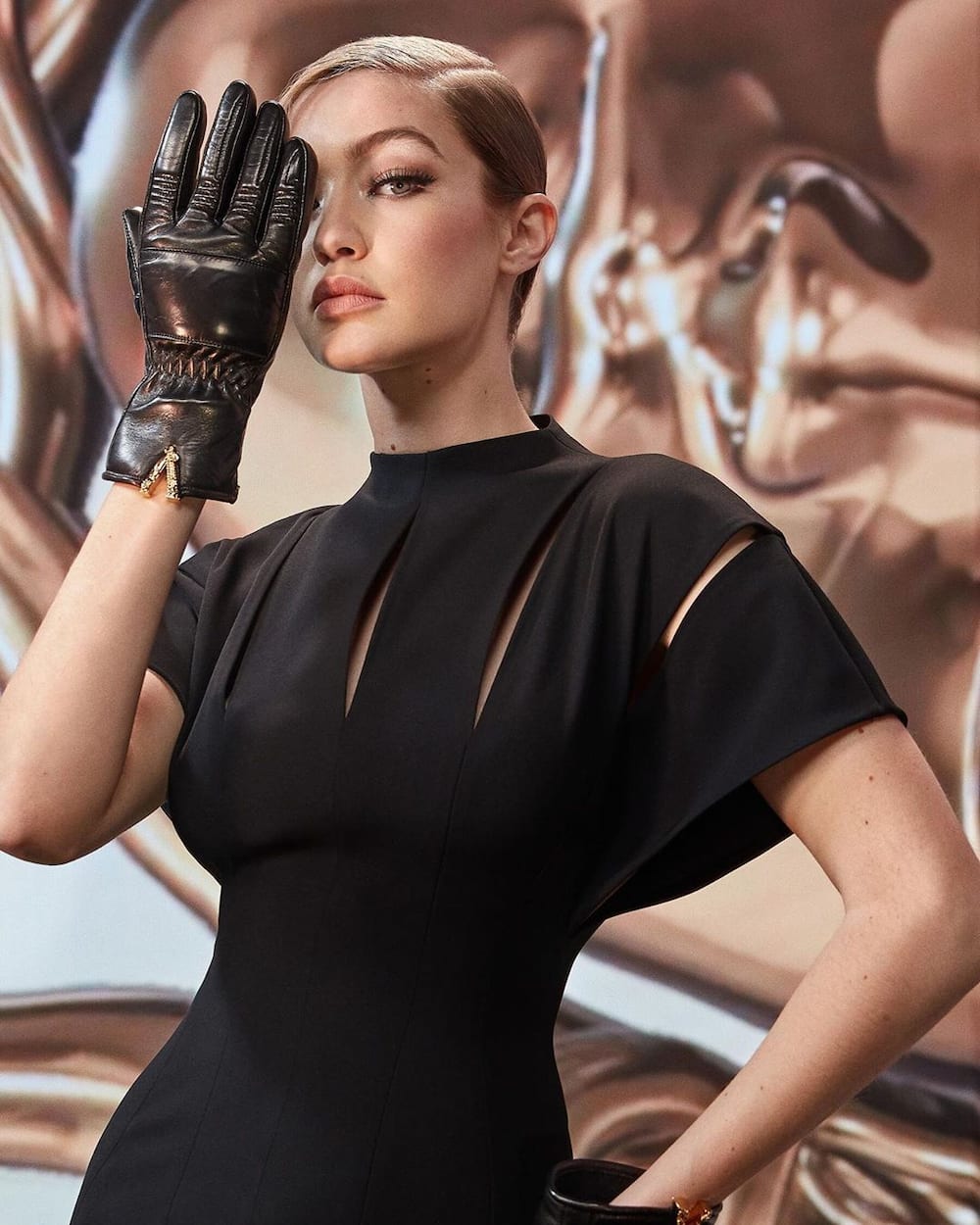 She looks so gorgeous even when she is not smiling.
Gigi Hadid latest news
In January, a YouTuber, Jake Paul, made fun of Zayn claiming that he had an attitude. Through a comment on Twitter, he said:
Zane ik you're reading this... stop being angry cause u came home alone to ur big ass hotel room hahaha.
In Zayn's defence, Gigi proved to be a supportive partner as she responded saying:
Home alone with his best friends like a respectful king cause he has me, sweetie. Unbothered by your irrelevant ugly ass. Go to bed
Her response hinted that the two lovebirds were together.
At the age of 24, Gigi Hadid seems to have accomplished a lot. But the milestones in her career are proof that the best is to yet come.
READ ALSO: