All the best YoungstaCPT songs with videos 2019-2020
Since 2016, YoungstaCPT has established his presence in the music entertainment industry by dropping witty hits after hits. The South African rapper has a unique rapping sound, which he describes as Kaapstad. The same sound has been heard in close to thirty mixtapes released by the 28-year old singer. If you want to listen to some of his songs, read along to discover some of the best YoungstaCPT songs produced in 2019 and 2020.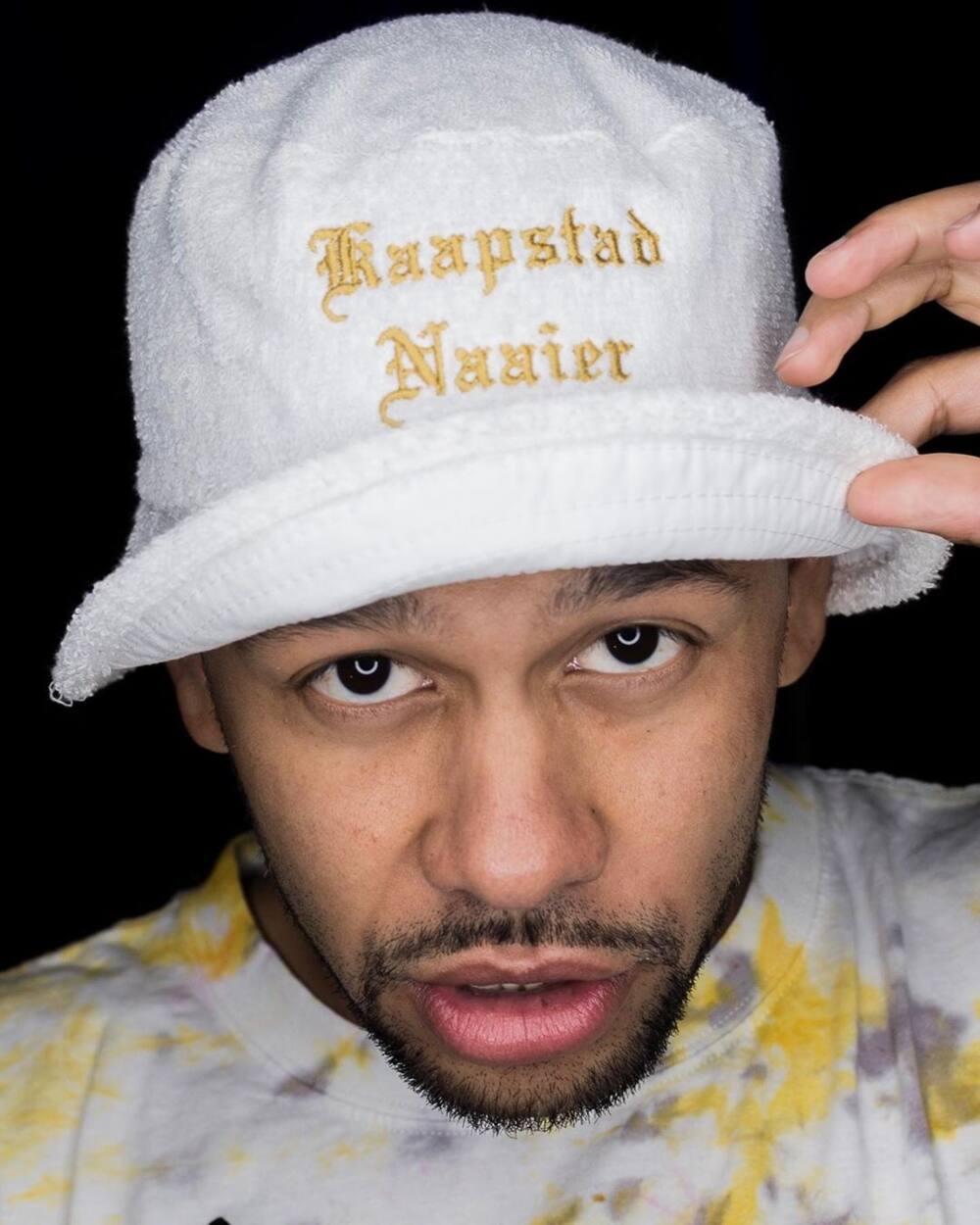 What is YoungstaCPT real name? Youngsta was born as Riyadh Roberts in 1991. Even though he started gaining national recognition in 2016, the rapper has been an underground rapper since 2010 in Cape Town. His music has always been about the harsh lifestyle in Cape Town. According to him, the city inspired his work, which has earned him different collaborations with famous South African rappers like Nasty C and AKA.
YoungstaCPT latest album
Youngsta's latest album, 3T, was his debut into the South African music industry. 3T (Things Take Time) won the Best Album of the Year at the South African Hip-Hop Awards in 2019. Let us look at some of the best Youngsta songs, and if you wish to download them, you can get them online at Flexyjam albums.
Latest YoungstaCPT songs in 2019/2020
1. Main Ous
AKA teamed up with YoungstaCPT to make sure this hit was massive, and it was. Both rappers are seasoned, but it seems Youngsta has made more impact on the song. The video has gathered more than 1.2 million views on the YouTube platform since it was uploaded on the 17th of October, 2019.
YouTube reactions
This song is so Younsta CPT that it almost looks like AKA was the one being featured.' — @Blessing Ngomane
Has Youngsta ever delivered a bad verse? These colored boys took their time, I mean, it's been a long time coming.' — @Sam Shongwe
READ ALSO: 30 hottest Chris Brown songs of all time with videos
2. The Cape of Good Hope
Youngsta showcases the beauty of his city, Cape Town, in the single The Cape of Good Hope. The audio was produced by Egypt, and it featured in his debut album. The official video was released on the 3rd of June, 2019, and it has more than 634,000 YouTube views currently.
YouTube reactions
As a South African... in terms of actual HipHop. This man is the best from SA — @Malcom V
'This song speaks so much truth about the Cape, love this city, and the talent it brings! Salut ✌️ Proudly Capetonian' — @MrValentino86
3. AKA, YoungstaCPT - Main Ou's
AKA's Main Ou's featured the Cape Town rapper to produce this hit track. The collaboration of the duo influenced the level of acceptance that the track enjoys from their fans. Since it was uploaded to the YouTube channel on the 17th of October, 2019, amazingly, it has been viewed more than 1.2 million times. Main Ou's is a song you will listen to over and over again without getting bored.
YouTube reactions
I like how they are balancing "gaam" and "boujie", It's refreshing and the whole song is a banger. These two have a great chemistry together also the coloured culture needs to be represented in an un-stereotyped way just like other cultures in the black communities. — Viwe Mfaku
Why AKA and Youngsta doing the Will Smith and Dj Jazzy Jeff handshake the whole time, only OG Fresh Prince fans will know what I'm talking about. — Liam John
4. Old Kaapie
The video of Old Kappie was released on the 18th of August, 2019. It is the 5th song from the award-winning album 3T, and it has been greeted with more than 408,000 views on the YouTube channel.
YouTube reactions:
I'm Canadian, and the algorithm took me to Youngsta a while ago. Hooked ever since, and I am headed to South Africa in October. — @Christine H
As a black man, I'm saying awe to all colored people... Youngsta is making good music for his people. — @RT Football
5. Yaattie
Yaattie was released on the 25th of March, 2019, and it has recorded well over 326,000 views on the YouTube channel.
YouTube reactions
If Youngsta had a political party, I would probably vote for him. Always repping his people and his hood. That's the signs of a good leader. He has done more for the coloured community than any politician out here. Respect my dude. Cpt appreciates you.' — @Cheslyn Holland
Youngsta CPT is the most real coloured rapper to come out of sa. Finish and klaar!☺' — @Nelkon Nsambast real coloured rapper to come out of sa. Finish and klaar!☺— @Nelkon Nsamba
READ ALSO: 10 best Winnie Mashaba songs ever with videos
6. Just be Lekker
Another hit to come out from the 3T album is Just Be Lekker. The song, produced by Egypt, has been viewed more than 197,000 times on the YouTube channel. Interestingly, it was only released on the 3rd of January, 2020.
7. YoungstaCPT - For Coloured Girls
YoungstaCPT dropped the video before the Valentine's Day, 13th February 2020, and it has garnered over 252,000 views on the YouTube channel. The song was produced by J-Beatz, while Dale Fortune directed it.
8. To Live and Die in CA
In this video, YoungstaCPT is seen talking with his therapist as he tries to reveal the hardcore lifestyle in Cape Town. The video was released on the 7th of November, 2019, and it currently has 134,000 YouTube views.
YouTube reactions
RAW is how YoungstaCPT shows you Cape Town, Youngsta the Realist. — @Abulele Nkanti
Youngsta is a national treasure...needs to be protected at all costs.... — @Damon Fakoe
I love that this video captured the life of coloureds on the Cape Flats. Capturing life of coloured people period, Youngsta tells the story of coloureds so beautifully raw. — Lauren Maneveld
9. Kyle Deutsch x YoungstaCPT x Moozlie - Face The Sun
Face the Sun combines the best of South African hip-hop artists with YoungstaCPT. It was released on the 23rd of October, 2019, and currently, it has garnered more than 88,000 views on the YouTube channel. The Cape Town rapper rendered his lyrical prowess to the song produced by Ameen Harron.
YouTube reactions
Love that they featured our whole rainbow nation in South Africa . The authenticity is so beautiful and this is why I love my country . — Nafeesa Raban
This is a brilliant colab, never thought I'd hear these two come up with something this memorable, no offense. Just brilliant. — Khumo Qomoyi
Younstacpt on a track is just fire. Guys this guy going down in the books for keeping sa hip hop strong and real. — Chervonne Marescia
The young Cape Town rapper has become one of the best rappers in town that has won the hearts of many music entertainment lovers. His ability to present issues in a way that listeners can identify with is so fantastic. Little wonder, YoungstaCPT songs have become one of the choicest songs that South Africans want to listen to.
READ ALSO: Top 10 South African songs 2020
Source: Briefly News