- In September, 2019, Jarette Petzer founded the #ImStaying Movement on Facebook
- The social media group has since gathered over a million followers and continues to inspire South Africans daily
- The ImStaying NPC was registered in November last year and Petzer hopes to create a better South Africa
PAY ATTENTION: Click "See First" under the "Following" tab to see Briefly.co.za News on your News Feed!
You've seen it on billboards or on your friend's timeline on Facebook, or you're a stayer yourself. Yup, we're talking about the viral #ImStaying Movement.
In September, 2019, a South African man became the change he wants to see in Mzansi. At a time when the country needed it most, Jarette Petzer founded the #ImStaying Movement on Facebook.
The page quickly blew up and has since gathered more than 1.1 million followers. Briefly.co.za asked Petzer what motivated him to start the now-famous Facebook page.
"I launched the group off the back of a video that I did on the 5th of September, 2019. One of my friends commented in the video that he was a 'Stayer' and another comment below recommended that I start a group which is what I did on the 7th of September, 2019, using the name 'ImStaying'," he said.
According to the #ImStaying founder, the clip was about controlling your thoughts, feelings and actions to affect one's immediate surroundings.
The group started experiencing growth and Petzer realised there are more people who share this mindset and it inspired him to "start effecting some real change on the ground".
Last year had been a tough year for the country - just think about Uyinene Mrwetyana as an example.
Despite things getting bad, Petzer had no other option but to start making a change - a motto repeated on the #ImStaying's new website.
"At the time of launching the group I had no option to leave. I never possessed the correct skillset, I had no ancestral visa or second passport, and I certainly never had the funds needed to get myself and my daughter set up in another country. I, like millions of our people, were here to stay. It was up to us to make it work for all," he said.
Like many other South Africans, Petzer is worried about the state of the country but he described himself as an eternal optimist with a firm belief that great things can be achieved in unity.
The group united South Africans from different cultures, backgrounds and ages - proving that change in our beautiful country is not only possible, but has already started.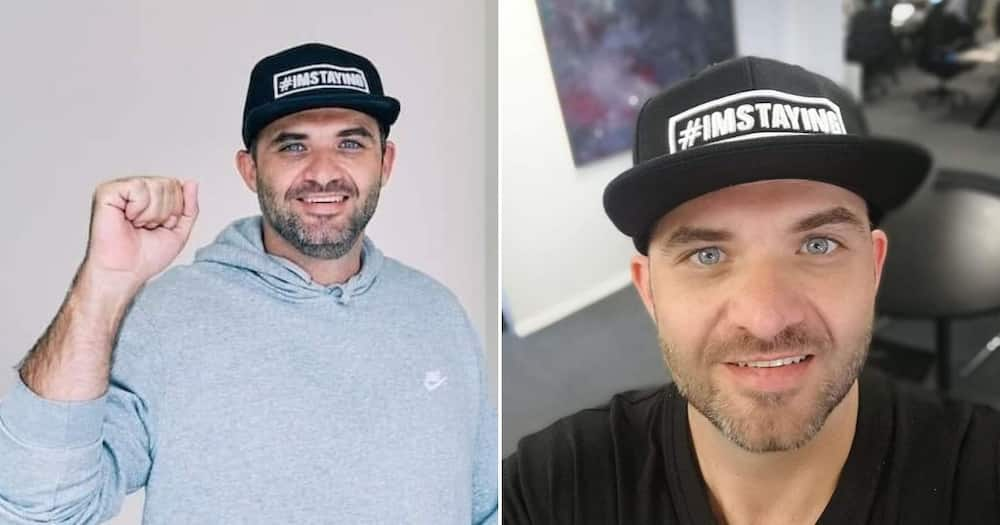 READ ALSO: Zozi Tunzi's pens heartfelt message to Miss USA, Miss Teen USA
In the first five months, Petzer and his team used a R500 000 donation to grow the movement and move forward.
The #ImStaying movement has since been registered as an NPC and an executive board consisting of Mzansi's "top thought leaders" was established.
"Our Executive Committee is made up of some of South Africa's top thought leaders who have a deep understanding of our country's challenges, and we have a small compliment of two full-time employees and over 100 volunteers who help to manage our public forum and carry out strategic developments."
The group does not only inspire people online, it goes the extra mile to assist those who are in need of a helping hand.
Through their crowdfunding campaign, Petzer and his team managed to raise R260 000 for drought relief in Williston.
The money was used to provide relief to those who were affected by the severe drought in the form of food and water for over 350 people.
More developments are in the pipeline for the #ImStaying Movement - including their website and a "Super App".
The app will enable South Africans to shelter vouchers, food vouchers, data vouchers and more, instead of handing out cash, which is said to fuel the problems in Mzansi instead of solve them.
#ImStaying has been a beacon of hope for many who feared there was no future in South Africa any more; and for Petzer and his team, this is only the beginning. Watch this space, fam!
Enjoyed reading our story? Download BRIEFLY's news app on Google Play now and stay up-to-date with major South African news!