- Suleiman Yusuf Koore, a government minister, has recalled how he started life as a security guard taking care of a radio station
- Coincidentally, as the Somali Minister of Information, his office now oversees the same radio station
The minister recalled that as a guard, he was never allowed into the office of the minister from where he now carries out his tasks
PAY ATTENTION: Click "See First" under the "Following" tab to see Briefly.co.za News on your News Feed!
His was a case of when life smiles on a person. Suleiman Yusuf Koore started his journey to success as a security guard and he reveals this himself.
In many parts of Africa, being a security guard is seen as one area of life meant for the most downtrodden, those who either have lost hope or saw it as just an opportunity to live from hand to mouth.
Suleiman Yusuf Koore told the British Broadcasting Corporation (BBC) that he was a watchman at a radio station
According to the report, the minister became a watchman at Radio Hargeisa, a government station in Somaliland in 1984.
READ ALSO: Photo of adorable baby with no arms and legs stirs powerful reactions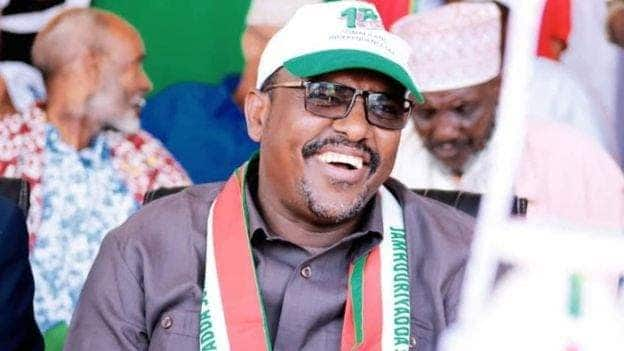 The radio, it was learnt, is located inside the complex housing the Ministry of Information and communication, which he oversees as a minister, Briefly.co.za learnt.
He said as a security guard in the radio station, he was never allowed into the office that he currently uses as a minister.
He said his status as a security guard did not permit him the opportunity to enter the office adding that at this period, he lived with his family and earned $12 (R186) a day.
The amount he earns now as a minister is put at $2 000 (about R31 338) in addition to allowances that could reach $705 (about R10 955).
The report said the minister has spent 25 years in politics and had held various offices as a minister before he was deployed to the Ministry of Information in December 2019.
While describing the ministry as his true home, he says the current position makes 'great sense' to him and has a special meaning in his life.
Enjoyed reading our story? Download BRIEFLY's news app on Google Play now and stay up-to-date with major South African news!