Black Motion is a renowned duo by the Mzansi netizens. The house music capital was birthed in 2010 when DJ Murda, whose name is Robert Mahosana, and the percussionist, Thabo Mabogwane, agreed to work together. Their talent and unique vocals blended, which saw them rise to stardom as their songs were frequently played on various radio stations. Black motion albums were also featured in multiple compilations, which was great for their music.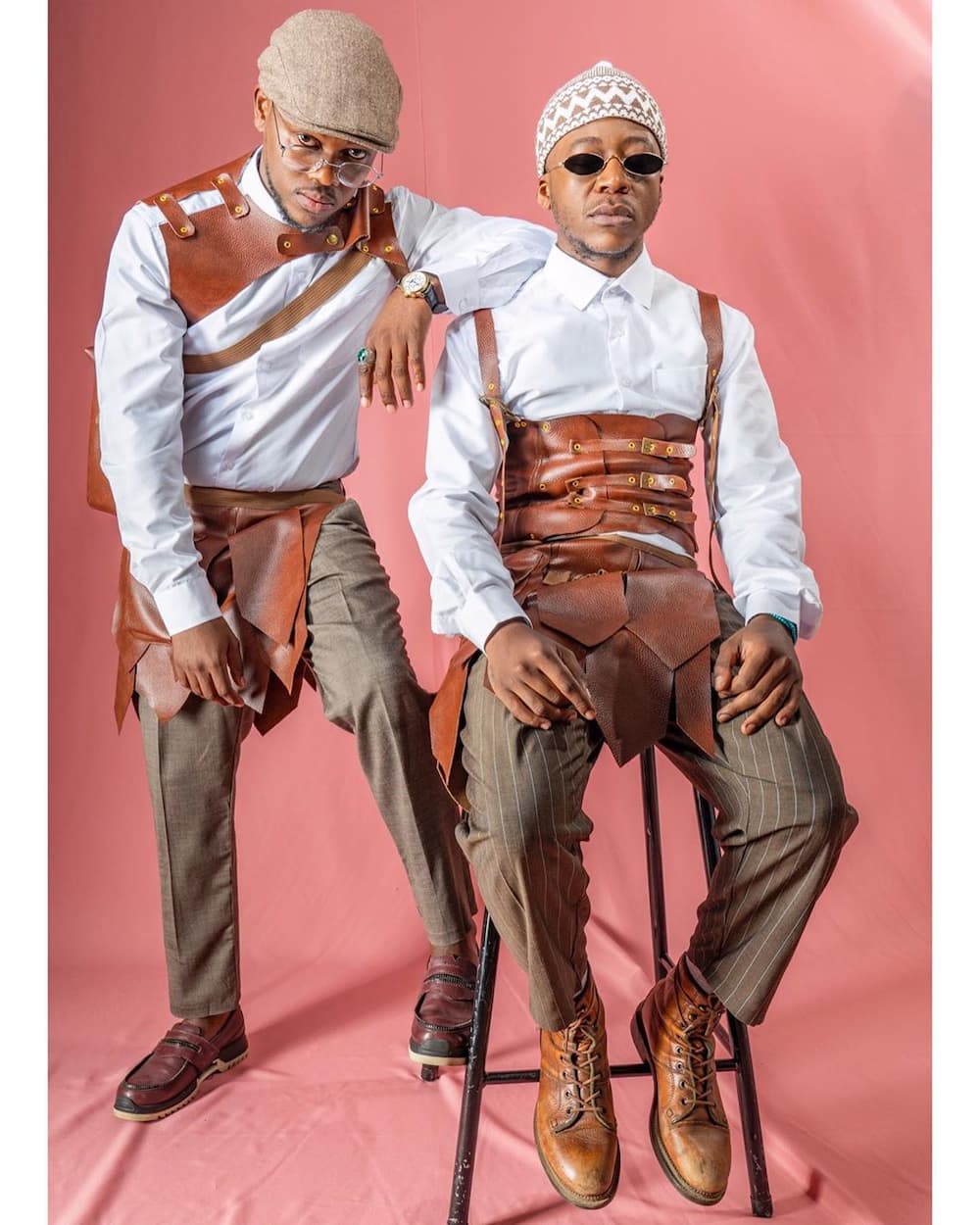 Their breakthrough in music came after the release of their hit song dabbed Banane Mavoko (clap your hands), which featured the late Jah Rich. Interestingly, they have been in numerous collaborations with popular musicians such as DJ Mthi, the vocalist Bantu Soul, and DJ Oskido. The duo is keen on embracing keyboard players and vocalists to support their music when on stage.
Profile summary
Real name: Robert Bongani Mahosana aka DJ Murda
Real name: Thabo Roy Mabogwane aka Smol
Birthed year: 2010
Nationality: South African
Black Motion biography
The popular debut Black Motion album known as Talking to the Drums was released in 2011. The duo also had their music tracks released overseas by labels such as Nulu and Tribe.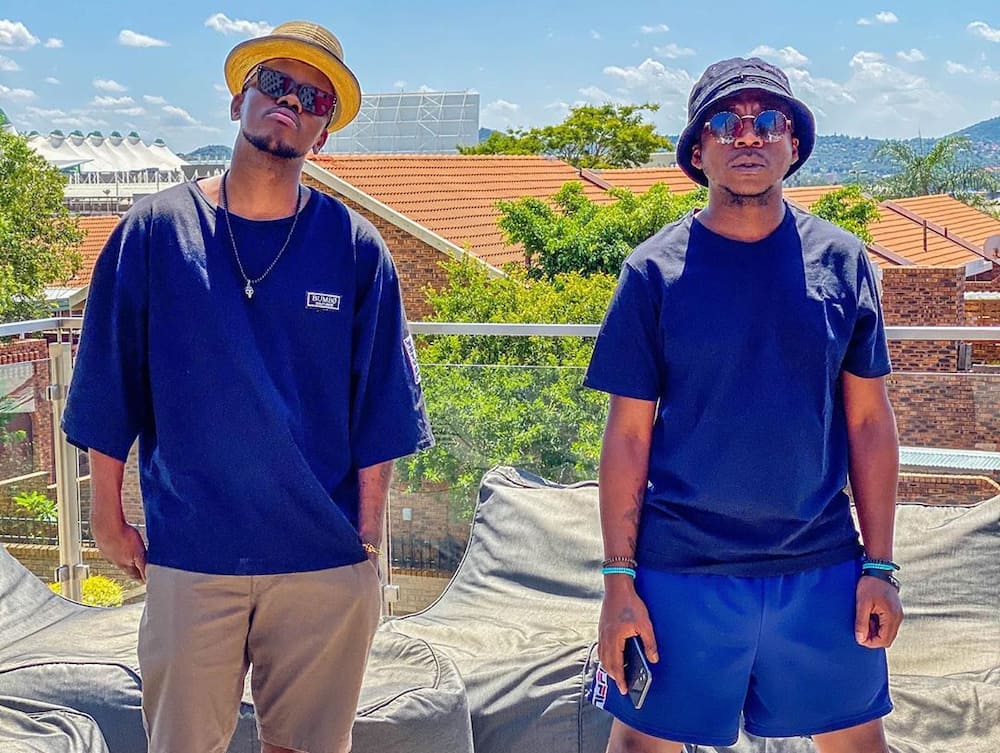 They have performed in various countries around the world, including the United Kingdom, Miami, Portugal, Botswana, Angola, and Namibia. In 2012, they attended the popular Winter Music Conference held in Miami, where they had a remarkable performance, which saw them returning in 2013.
Early life
Robert was born in the heart of Potchefstroom and raised in Soshanguve while Thabo was born in Pretoria.
Albums
The duo has released several albums to date, which are so popular, not only locally but also internationally. Here is a list of their music albums:
Talking to the Drums (2011)
Aquarian Drums (2012)
Ya Badimo (2016)
Black Motion songs
The music duo group has released various music hits since their debut. Most of their songs are hitmakers and have received so many views on YouTube. For instance, their song Joy Joy Black Motion featuring Brenden Praise has garnered over three million views on YouTube.
Here is a list of their songs:
Banane Mavoko
Fortune Teller
Black Motion Joy Joy
African Salsa
Bilouwa
Cultural Unity
Falling (Black Motion Mix) by DJ Kent ft. Malehloka Hlalele
Imali
Black Motion Omo Dudu
Mtshongolo (Salvatore Freda Mix)
Ndinakudah
Black Motion Prayer for Rain ft. Tabia
Ndinokuda
One Night (Black Motion Mix) by Djeff Afrozilla feat Sandy Spady on Tribe Records
Rainbow feat. Holi
Indaba Kabani
Molasba
Set Me Free (Mktl Master Kev and Tony Loreto Remix) [feat. Xoli]
Black Motion The Journey featuring Toshi
What is the Black Motion music style?
The unique blending of traditional drums identifies the duo music group in their music performances. They released their first music album under the Kalawa Jazmee demo submission and Universal Records.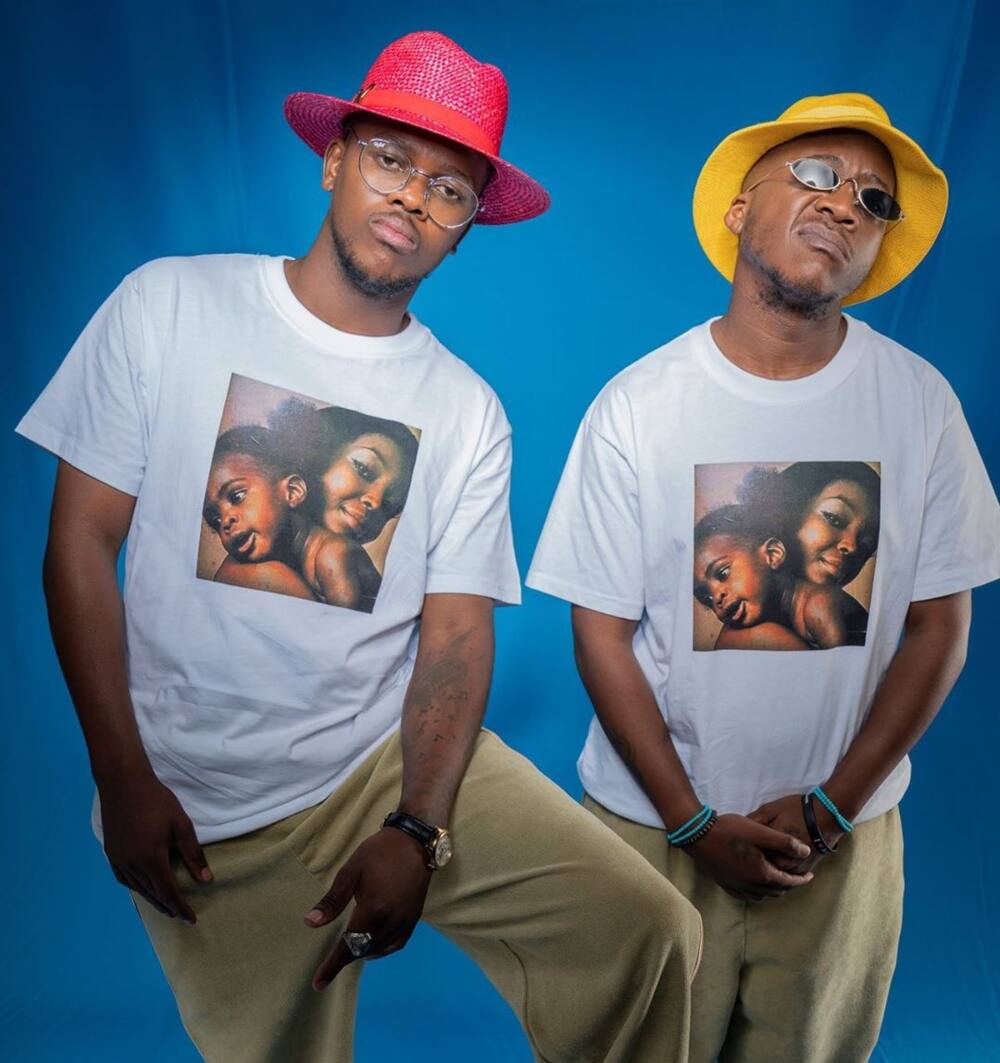 Black Motion new album
The duo hit-makers are yet to release a new album in 2020, but they are working on releasing a song titled You Don't Know anytime from now. They have recently been in collaboration with a Kenyan pop band, Sauti Sol feat Sho Madjozi, to release a song titled Disco Matanga. They also linked up with Vanco and Justin Chalice to produce the Closer To The Light jam.
Social media platform
The group is active on their Instagram pages, where they have garnered a vast following.
Black Motion Instagram: realblackmotion
Robert Bongani Mahosana Instagram: murdahbongz
Thabo Roy Mabogwane Instagram: realthabosmol
Net worth
There is no established figure for their net worth, but what is known is that the music duo has accumulated much wealth from their music career and events performances.
READ ALSO: Latest Demi Lee Moore songs: country, albums, English tracks
The duo has managed to stay in the limelight for about a decade now. Their songs have won the hearts of the Mzansi people, which is a plus for them. Black Motion albums are something to watch out for as they continue working on some great hits.
READ ALSO: