Young Love Teasers - March 2020
Young Love teasers give you a glimpse of this breathtaking series, but there are no right words to explain the emotions the characters evoke in the audience. The twists and turns in the story will make you hate some characters and fall in love with others. Indian drama lovers have a beautiful March ahead of them because Glow TV is airing Young Love on Mondays to Fridays at 18:00 and 18:30. Tune in on OpenView HD and Startat this March 2020.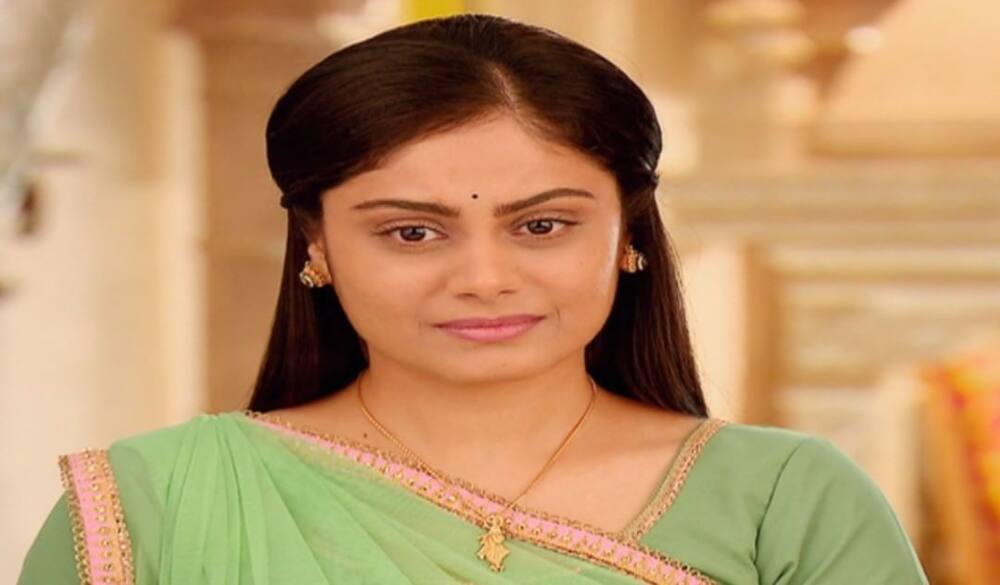 The plot of the drama is in a family set up that represents society. It shows social injustices that the oppressed undergo, especially women and children, because of culture, and it reveals the power of fighting back for a change. Anandi, the lead character, was forced into a marriage at a tender age and has faced many tribulations. She fights for the justice of fellow women and the oppressed as she searches for her daughter.
What is smoking hot on Young Love, Glow TV, this March?
Read through briefly about what you will miss if you do not tune in:
Monday, 2nd March 2020 (E 1831-1832)
Anandi gets reflections about how her baby, Nandini, was taken away from her after she spots Akheraj. He is the man who ripped off the joy of motherhood. Maybe fate will reunite her with Nandini? Anandi reveals to grandma Kalyani that Nandini had been married to Akheraj's son by Akheraj himself. Watch grandma Kalyani's reaction.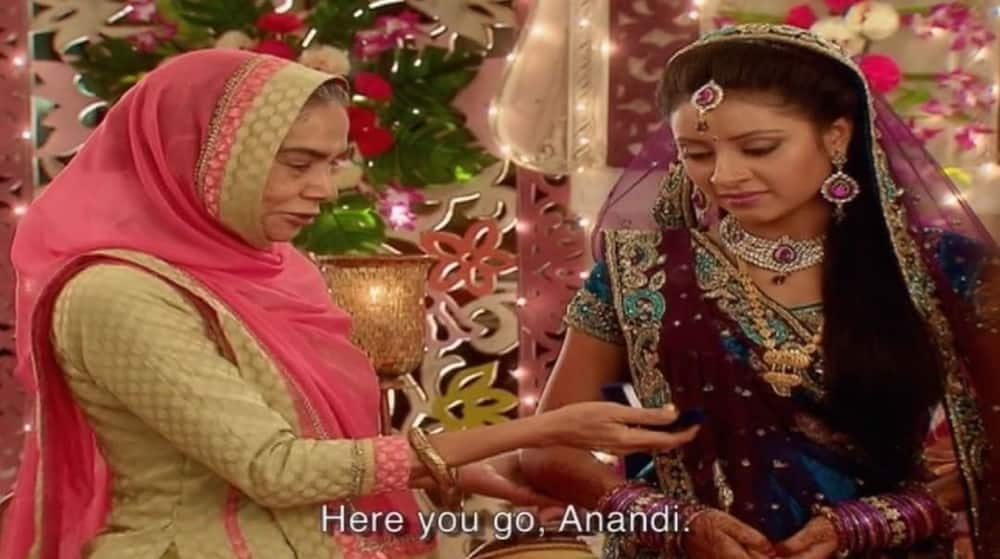 Tuesday, 3rd March 2020 (E 1833-1834)
Anandi is against the child marriage custom, and she swears to make society stop the habit. The lady is a genius. She equips young girls with karate skills to transform them into warriors who can defend themselves to fulfill their goals.
Wednesday, 4th March 2020 (E 1835-1836)
It is a happy moment for Holi celebrations. Ganga, Jagdish, and all the kids mark the ceremony at the mansion. Jagdish pays Shivam attention that stirs jealousy in Abhimanyu.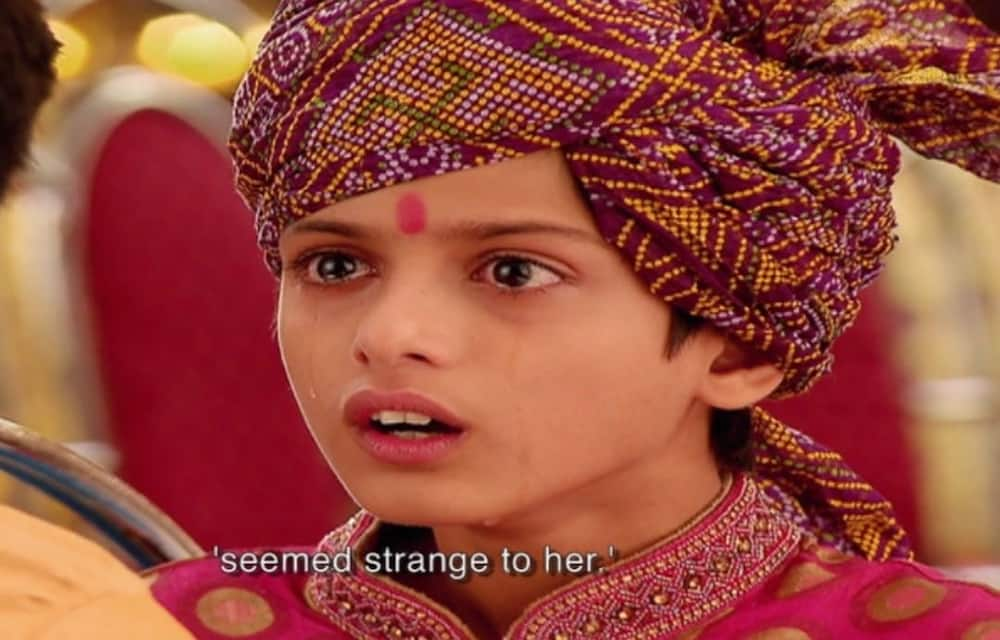 Thursday, 5th March 2020 (E 1837-1838)
The insensitive Harkhi hits Nimboli for hurting Kundan. She was only playing a prank, but things went out of hand. Chagni gets a strict warning from Harkhi not to serve meals to Nimboli. Ganga confides in Anandi that the kids' fights are hurting them.
Friday, 6th March 2020 (E 1839-1840)
Harkhi asks Nimboli to fulfill her wifely obligations by carrying Kundan's bag and accompanying the kid to school. Nimboli gets mischievous, but will she get caught? She hides behind the wall and throws a stone at Kundan's friends.
Is Kundan a faithful husband?
Monday, 9th March 2020 (E 1841-1842)
Kundan's face brightens when talking with his friends about his girlfriend, although he is married.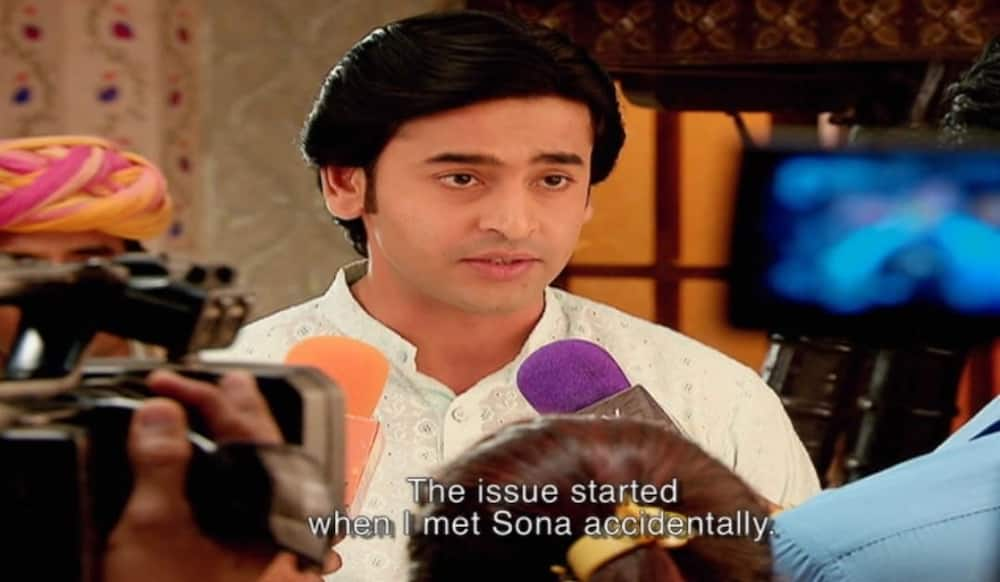 Tuesday, 10th March 2020 (E 1843-1844)
Abhimanyu reports Shivam to Anandi for taking his sandwich. Anandi has to solve the issue. Shivam suggests to Anandi that Abhimanyu should be set on fire.
Wednesday, 11th March 2020 (E 1845-1846)
Kundan may start becoming affectionate towards Nimboli from the way he watches her as she cleans the floor. Harkhi threatens not to allow Nimboli to have some food if she fails to finish the many house chores that have been set aside for her. Will she defy his orders?
Thursday, 12th March 2020 (E 1847-1848)
Kundan's behavior raises eyebrows because he keeps staring at Nimboli with eyes of passion. Is he falling in love or lusting after her? Shivam, on the other hand, cannot find his way back home.
Friday, 13th March 2020 (E 1849-1850)
Akheraj deserves an award because he is talented in hurting others. He refuses to give money to Kamil to buy some books but gives money to Kundan so that he would it when going out with his friends.
Has Anandi met her daughter?
Monday, 16th March 2020 (E 1851-1852)
Will Anandi remember her daughter when Nimboli walks in front of her car? Harkhi commands Nimboli to take the leftover sweets and fruits to the kitchen but not to eat any of it.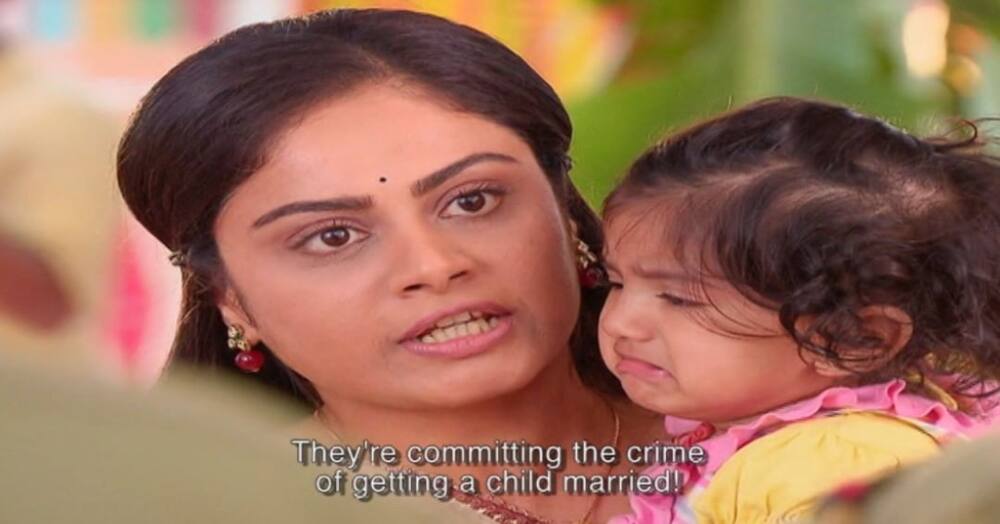 Tuesday, 17th March 2020 (E 1853-1854)
Nimboli bites a fruit, and Harkhi exaggerates the punishment by tying her to a tree in the forest. Anandi comes to her rescue, but she may or may not realize that her long lost daughter is right in front of her.
Wednesday, 18th March 2020 (E 1855-1856)
Manu covers Abhi for spilling water on Jagdish's file. Harkhi tries to hit Nimboli for fainting because of hunger, but Mangla blocks his hand.
Thursday, 19th March 2020 (E 1857-1858)
Nimboli gives Kamli hints about Harkhi and Akheraj's plan to marry her off soon. Pooja and Mannu's bicycles get flat tires, so they walk home together.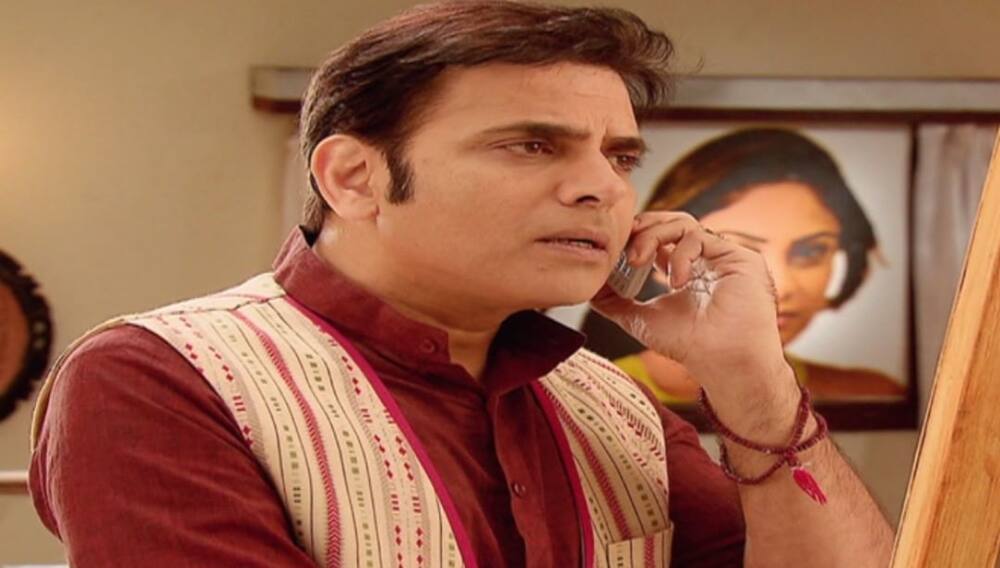 Kamli's wedding preparations
Friday, 20th March 2020 (E 1859-1860)
Kamli's suitor is an older man who has two children. Their wedding date is fast approaching, and the wedding preparations occupy everyone.
Monday, 23rd March 2020 (E 1861-1862)
Kamli's rejects the older man. Akheraj furiously slaps her and commands Harkhi to lock her up until she accepts to marry him. Ganga does not consult Jagdish before making decisions in the office, and that upsets him.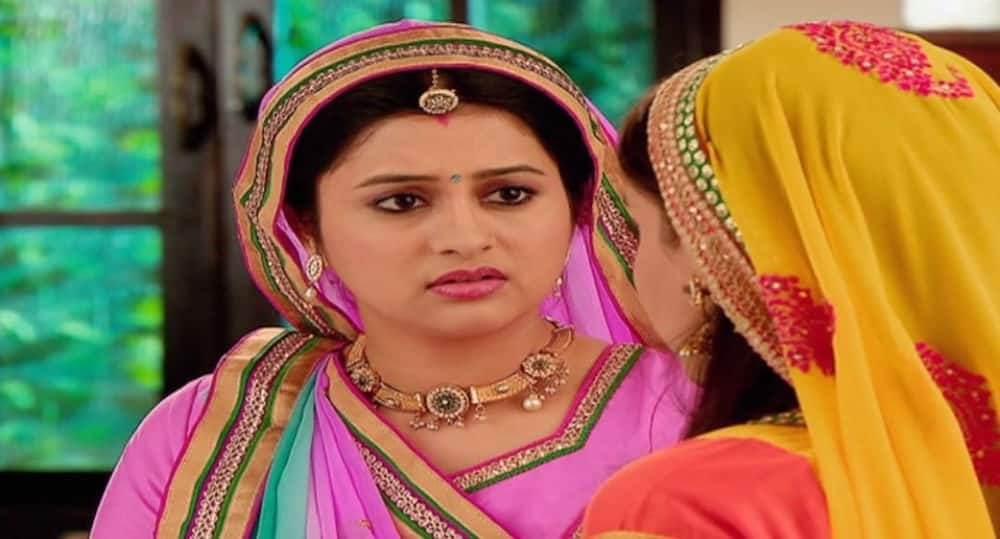 Tuesday, 24th March 2020 (E 1863-1864)
Nimboli brainstorms solutions for Kamli's situation, who is afraid for her life and Gopal's if Akheraj finds out about their secret marriage plans. Jagdish's cruelty towards Abhi and Ganga hurts them so much.
Wednesday, 25th March 2020 (E 1865-1866)
Jagdish and Ganga argue over Anandi, and Jagdish almost lays a hand on her. How does Chagni react after getting Kundan in Nimboli's room in the odd hours of the night? Was Nimboli with him?
Thursday, 26th March 2020 (E 1867-1868)
Mannu is found on the phone with Pooja by Ganga. Kamli gets another marriage proposal.
Friday, 27th March 2020 (E 1869-1870)
Nimboli hatches a risky plan to get rid of Kamli's prospective groom. Find out if she was successful or not. Akheraj violently holds Kamli by the throat and slaps Harkhi. It looks like Akheraj has the energy of a bull when he is upset. What provoked his aggressiveness?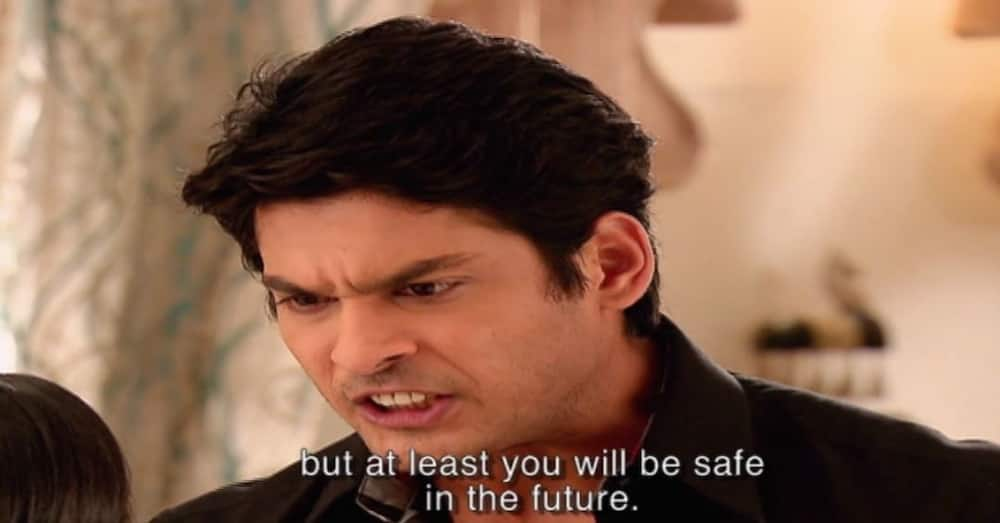 Monday, 30th March 2020 (E 1871-1872)
Akheraj attacked Harkhi and Kamli because they doubted that Pushkar, the prospective groom, was the best match for Kamli. Nimboli tries to escape from the house to deliver Kamli's letter to Gopal.
Did Kamli commit suicide after being forced to marry?
Tuesday, 31st March 2020 (E 1873-1874)
Kamli is about to hurt herself when Nimboli walks in. She makes arrangements for the love birds, Gopal, and Kamil, to meet in secret. What if the mission is aborted?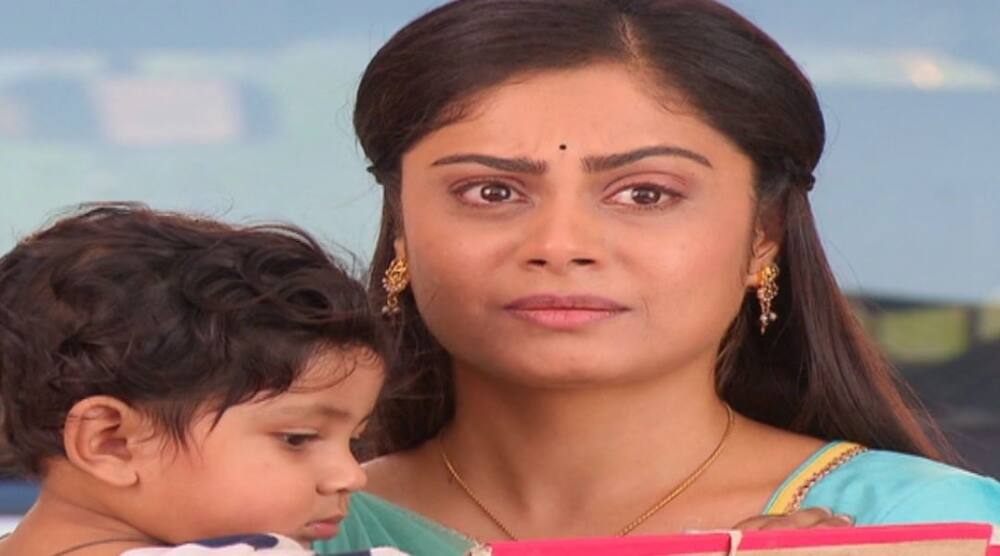 What are your favorite Young Love actors undergoing?
Kamli
She gets two forced marriage proposals but she rejects them because her heart beats for Gopal. Anandi and Nimboli try to unite her with her love. Akheraj will surely blow the roof and make the home a living hell for them when he finds out.
Anandi
She is always interacting with Nimboli, but she cannot recognize her. Nimboli is her missing daughter, but years have passed. How long will it take for the truth to come out?
Stay up to date with Young Love teasers for more juicy briefings about the forthcoming episodes. Your evenings will be fabulous when you tune in for more entertainment by the talented actors of Young Love.
READ ALSO:
Kulfi The Singing Star Teasers: April 2020
Skeem Saam Teasers: April 2020
The River 3 Teasers: January 2020 on 1Magic
Source: Briefly News