In March, This is Love soapie is set to treat you with endless twists of events and more betrayal. You can catch all the drama as it unfolds on Glow TV from Monday to Friday at 1900 hrs. Read these This is Love teasers to get a sneak peek of what the show has in store this month.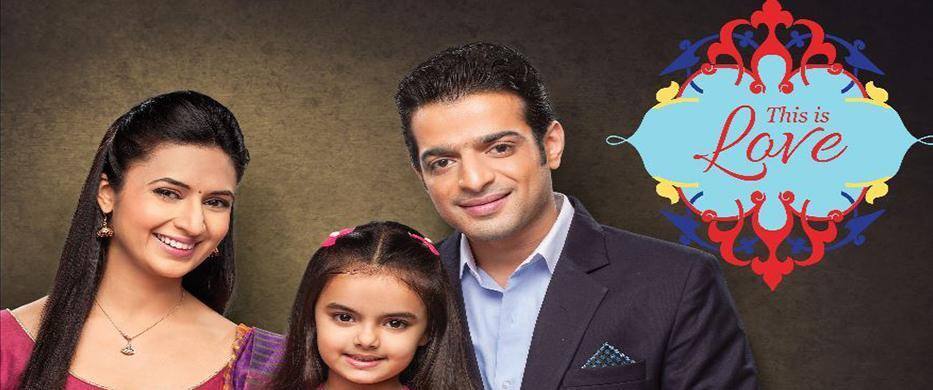 Friends and family continue turning their backs on each other, and the situations are getting messy almost for each member of This is Love cast. Unlike last month, you have to expect more revelation of long-kept secrets. For instance, Ishita and the Bahallas are set to receive a shock of their lives. What will be their responses? Well, This is Love teasers for March will give you an insight into what to expect in each episode.
This is Love teasers March 2020
These are some of the snippets of how the drama will unfold in the show in March.
Monday, 2nd March 2020
Episode 1740
Ishita is left with a few choices after Sahil holds him at gunpoint. On the other hand, Rohan is tensed while noticing there is a bomb in his bag. Will he survive this time?
Episode 1741
Sahil pressures Ishita with Rohan's death threats. He is ready to kill Rohan if, by any chance, the police discover the evidence. The threats make Ishita, Raman, and Karan devise a plan to save Rohan. On the other hand, Sahil is putting his plan into action.
Tuesday, 3rd March 2020
Episode 1742
Sahil Shah manages to end Rohan's life. Raman, Karan, and Ishita cannot believe what has just happened. Elsewhere, Aliya and Yug reach an expected agreement. What is the deal this time?
Episode 1743
Sahil is now threatening Raman by pointing a gun at him during Rohan's funeral. Karan is set to avenge Rohan's death. Elsewhere, Vishal is determined to conceal critical information from Yug's reach.
READ ALSO: Skeem Saam Teasers: April 2020
Wednesday, 6th March 2020
Episode 1744
Finally, Vishal's secret about his brother's addiction is known by Ishita, Raman, and Shagun. In another scene, Ruhi notices Karan is deeply affected by Rohan's death and tries to console him.
Episode 1745
Karan and Yug reach an agreement to join Raman. What is their plan this time?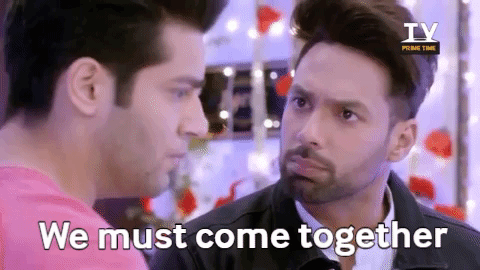 Thursday, 5 March 2020
Episode 1746
Angry Karan offers Sahil Shah an unexpected deal. Only time will reveal the consequences of the offer.
Episode 1747
Things are getting out of hand after Karan trashes Sahil Sha's right-hand men. He extends his fury to Ruhi, and their argument does not seem to be a good one.
Friday, 6th March 2020
Episode 1748
In an effort to avenge his friend's death, Karan further tricks Sahil to come clean about his wrong deeds. Will he fall for his trick?
Episode 1749
Finally, Sahil is arrested, and Raman and Ishita cannot hide their joy. The two decide to get intimate, but their happiness is cut short by the bad news that will happen with Ishita.
Monday, 9th March 2020
Episode 1750
Finally, Karan goes head-on with Sahil's men. Meanwhile, Yug and Ruhi are negotiating their friend's innocence. Will they manage to convince the court that Ishita is innocent?
Episode 1751
Unfortunately, Raman cannot contain his disappointment after failing to secure bail for Ishita, and so he faints. Aliya is also frustrated with Yug. Meanwhile, Vishal has a shocking revelation to tell Shah.
Tuesday, 10th March 2020
Episode 1752
The slap Ishita gives Yug says everything about their relationship. It seems she is now supporting Neha!
Episode 1753
Neha brings serious accusations against Yug and shocks the Bhallas.
Wednesday, 11th March 2020
Episode 1754
Karan is back and wants to trick Shamshad. Aliya is convinced beyond doubt about the Yug-Neha relationship. However, she does not approve of Neha flirting with Yug.
Episode 1755
Simmi is keeping a close eye on Neha. Shamshad is determined to end Raman's life.
READ ALSO: Kulfi The Singing Star Teasers: April 2020
Thursday, 12th March 2020
Episode 1756
The look on Sammi's face while opening Neha's bag proves something is wrong.
Episode 1757
The witch-hunt between Karan and Shamshad continues. So, Karan shares Shamshad's location with Ruhi. Will he successfully eliminate his enemy this time?
Friday, 13th March 2020
Episode 1758
Shaina comes to the aid of the Bhallas. First, she exposes Sahil, and later she is headed to the police commissioner.
Episode 1759
Ishita finds a letter sent to her. The content of the mysterious letter shocks her to the core. Simmi and Mani cannot believe they have finally discovered a long-kept secret.
Monday, 16th March 2020
Episode 1760
Will Padma betray Ishita now that she has come for his help to set up Manish? The Bhallas will have a story to tell, and it does not seem to be one with a good ending.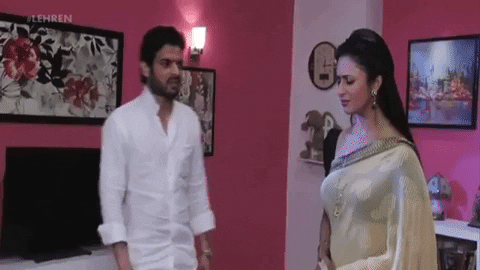 Episode 1761
The Bhallas meet Shina Shah.
Tuesday, 17th March 2020
Episode 1762
Raman is holding Shah's men at gunpoint. Meanwhile, Neha is facing robbery allegations.
Episode 1763
The Bhallas have agreed to raise Shaina's daughter. Sadly, Sahil puts her through a tough experience by torturing her. Ishita is on the drawing table to save Shaina from the cruel hands of Sahil.
Wednesday, 18th Mach 2020
Episode 1764
Sahil is finally feeling the pain of his actions, and the Bhallas cannot hide their joy. On the other hand, Karan reminds Ruhi to be on her toes regarding her unfinished business.
Episode 1765
No one takes Shaina's advice seriously. Simi finally discloses what he knows to Ishita and Raman.
Thursday, 19th March 2020
Episode 1766
Sahil is back, and this time he has kidnapped Shania. He takes her to a solitary place and threatens her.
Episode 1767
Shania is lucky again. She is rescued by Raman and Ishita, who take her back home. Later, Sahil is placed under custody by the police. Karan and Ruhi are enjoying themselves.
READ ALSO: Generations: The Legacy Teasers: April 2020
Friday, 20th March 2020
Episode 1768
Raman and Ishita are back to the drawing table to design a plan that will see Sahil spend the rest of his life in jail.
Episode 1769
Love is in the air. Karan and Ruhi are planning to tie the knot.
Monday, 23rd March 2020
Episode 1770
Raman helps facilitate the wedding between Yug and Aliya. Similarly, the Bhallas give their support to the new couple in town during the Haldi ceremony.
Episode 1771
Raman has not yet discovered the danger that is trailing him. So, he plans to leave Mumbai.
Tuesday, 24th March 2020
Episode 1772
Ishita learns about the death of Raman through Mani and Bela. She cannot believe Raman is not alive. The irritated Ishita extends her anger towards the priest who visits the Bhallas home.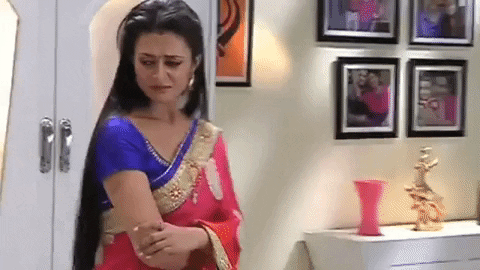 Episode 1773
Ishita continues to mourn the death of Raman to the extent that she decides to commit suicide. Before killing herself, she receives a phone call. The caller delivers critical information that makes her change her decision.
Wednesday, 25th March 2020
Episode 1774
The wedding day is finally here. Will Aliya say "Yes, I do" to Yug?
Episode 1775
Ruhi is seen consoling Karan as the family waits for the return of Ishita.
Thursday, 26th March 2020
Episode 1776
Shugun agrees to meet with a strange man secretly. What is she planning?
Episode 1777
The family is worried about Ishita. Even so, Arijit makes fun of Ishita. Things turn sour as Aliya and Ruhi get into a verbal argument.
Friday, 27th March 2020
Episode 1778
Ishita is worried about the family's latest strange behavior as Karan and Yug get into a fight. Karan is suspicious about Arijit's attitude when he visits them.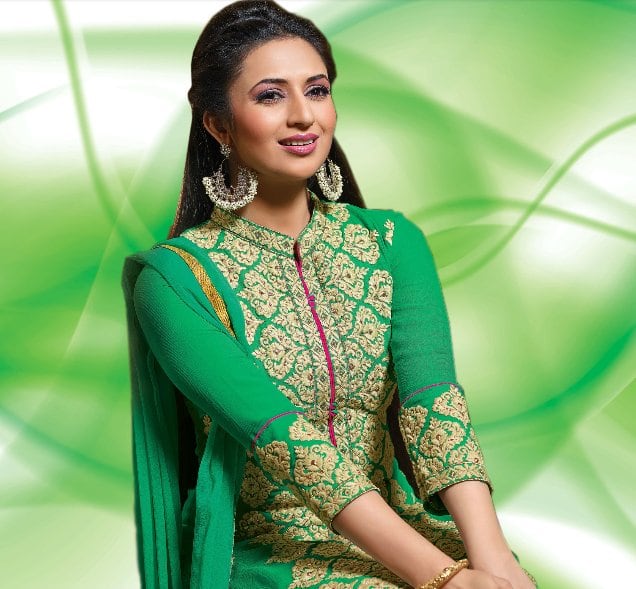 Episode 1779
What is the content of the anonymous text received by Ishita? It seems something is cooking up again.
READ ALSO: Isibaya Teasers: March 2020
Monday, 30 March 2020
Episode 1780
Ishita announces that Yug will be the head of the project. Karan openly disagrees with her decision. Elsewhere, Shagun is mad at Arijit for ruining a date with Mani.
Episode 1781
Shagun is convinced that Ishita needs the intervention of a psychiatrist. She orders Mani to take care of Ishita's condition.
Tuesday, 31st March 2020
Episode 1782
Arijit's plan to kidnap Ishita finally worked. He takes her phone to trick the Bhallas.
Episode 1782
Arijit sedates Raman. Meanwhile, Ishita is struggling to come up with a plan. Will her strategy be successful?
Ishita
Ishita has gone through a series of challenges in many episodes, and her family is worried about it. She started with a gunpoint from Sahil. She keeps on losing her close allies. Her condition is worsening while at the same time, her relationship with people is deteriorating. Towards the end, she is devising a plan to her problems after being held captive by Arijit.
Sahil Sha
Sahil is always on the wrong side of the law. First, he is arrested for killing Rohan. Later, he kidnaps Shaina to a secluded location where he threatens her. At some point, Ishita and Raman plan to send him to jail for good.
If you are looking for genuine entertainment in March, then you just found one. As you have noticed from these This is Love teasers, the show has all the elements that qualify it to be among the best. Catch all the action on Glow TV from Monday to Friday.
READ ALSO:
Uzalo Teasers: March 2020
Isithembiso Teasers: March 2020
The River 3 (on 1 Magic) Teasers: March 2020