- The World Health Organization (WHO) has declared the Coronavirus outbreak a global health emergency because of fears that poorer countries may not be able to cope with the virus
- A report released by The Lancet showed that several African countries have the highest importation risk and include Egypt, Algeria, South Africa, Nigeria and Ethiopia
- Sudan, Angola, Tanzania, Ghana and Kenya were identified as having a moderate importation risk
- Specialists had speculated the very few cases of coronavirus in Africa could be because there is not much travel to and from the city of Wuhan in China from Africa
PAY ATTENTION: Click "See First" under the "Following" tab to see Briefly.co.za News on your News Feed!
Public health experts have warned that the coronavirus outbreak presents a unique public health threat to Africans but what puzzles them even more is the few cases recorded in the region.
The World Health Organization (WHO) had also declared the outbreak a global health emergency because of fears that poorer countries may not be able to cope with the virus.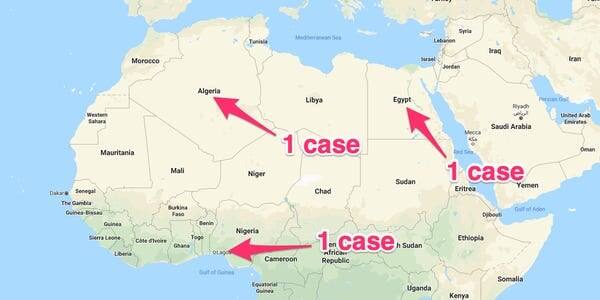 As the rest of the world works around the clock to battle the scourge, The Lancet released a study ranking the vulnerability of African countries to the highly contagious respiratory disease.
"Our biggest concern continues to be the potential for Covid-19 to spread in countries with weaker health systems," Tedros Adhanom Ghebreyesus said on 22 February.
"The main reason for this declaration is not what is happening in China but what is happening in other countries," he added.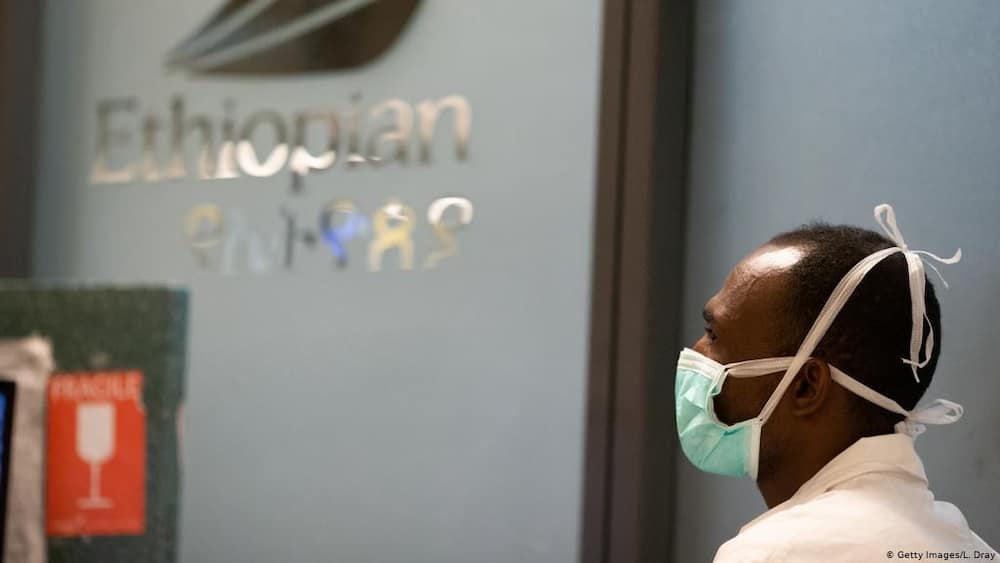 With only three cases of infection officially recorded in Africa, it is a remarkably small number for a continent that has a weak health system to cater to nearly 1.3 billion inhabitants.
The study models the risk of Covid-19 exposure based on air travel from areas in China with active transmissions, and the capacity of individual African countries to manage an outbreak.
Air travel data alone suggests – in order of decreasing likelihood – that Egypt, Algeria, South Africa, Nigeria and Ethiopia have the highest importation risk.
Cairo International Airport received the most travellers from areas with active transmission in China – excluding Hubei province, the epicentre of the disease, from where flights are banned.
Sudan, Angola, Tanzania, Ghana and Kenya were identified as having a moderate importation risk, but with varying levels of health system preparedness to handle an outbreak.
These countries are among the 13 nations with a high volume of travel to and from China, which the WHO has prioritised to receive support for added measures like improved airport screening.
READ ALSO: Lucky fish: Tito Mboweni gets canned Pilchards as gift, Mzansi reacts
Thumbi Ndung'u, director of a Durban-based infectious disease research centre, SANTHE, said that no one knows why Africa is so far unscathed.
He speculated that it could be because there is not much travel to the particular city of Wuhan in China to and from Africa.
This is despite Ethiopian Airlines, the largest African airline, having not suspended its flights to China since the epidemic began.
China Southern Airlines also resumed its flights to Kenya on February 26, risking the spread of the disease as people carrying it could enter the country from any of the affected countries.
But the decision was rescinded immediately following angry protests from Kenyans and a court order.
Conspiracy theorists who claimed cases in Africa had been hidden were dismissed as infections of such nature would require exceptional management and cannot be hidden for too long.
Favourable climate factors have also been raised as a possibility with unsubstantiated claims showing that Africa's hot climate has the potential of warding off the virus.
The hypothesis was rejected by Professor Rodney Adam who heads the infection control task force at the Aga Khan University Hospital in Nairobi, Kenya.
"While it is true that for certain infections there may be genetic differences in susceptibility... there is no current evidence to that effect for Covid-19," he said.
Enjoyed reading our story? Download BRIEFLY's news app on Google Play now and stay up-to-date with major South African news!