Reyn du Preez is a South African renowned model based in Cape Town. For a long time, he has been representing various modelling agencies in the country. Arguably, Rey has a perfect body physique for an ideal career. Often, his Instagram photos leave many people, especially admirers, in awe.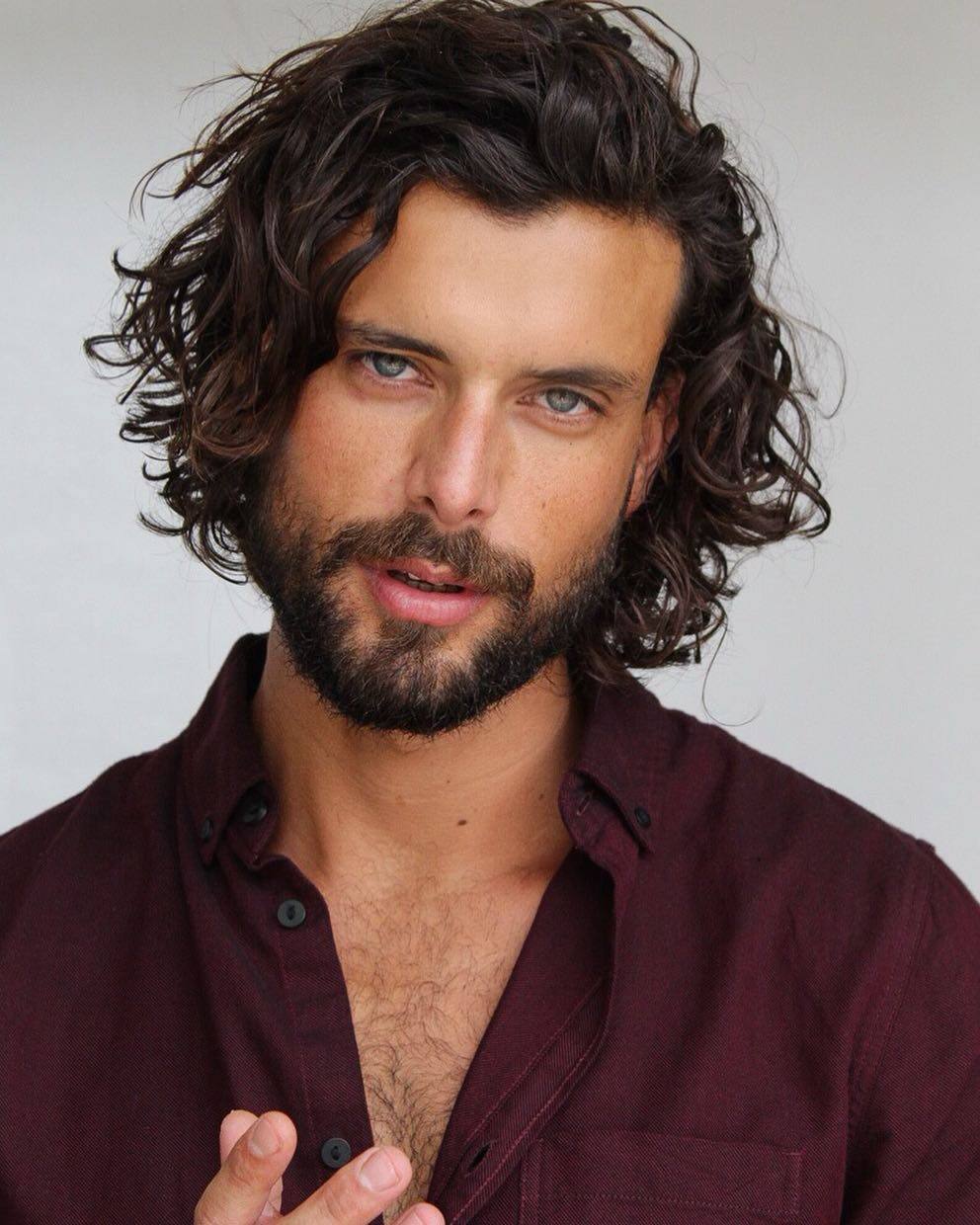 Modelling is no longer a female-dominated scene. Reyn du Preez is among the young men who have helped to end the myth. Despite the challenges, Preez loves his modelling job. Well, what is your take on these 10 charming photos of him?
1. Reyn du Preez the biker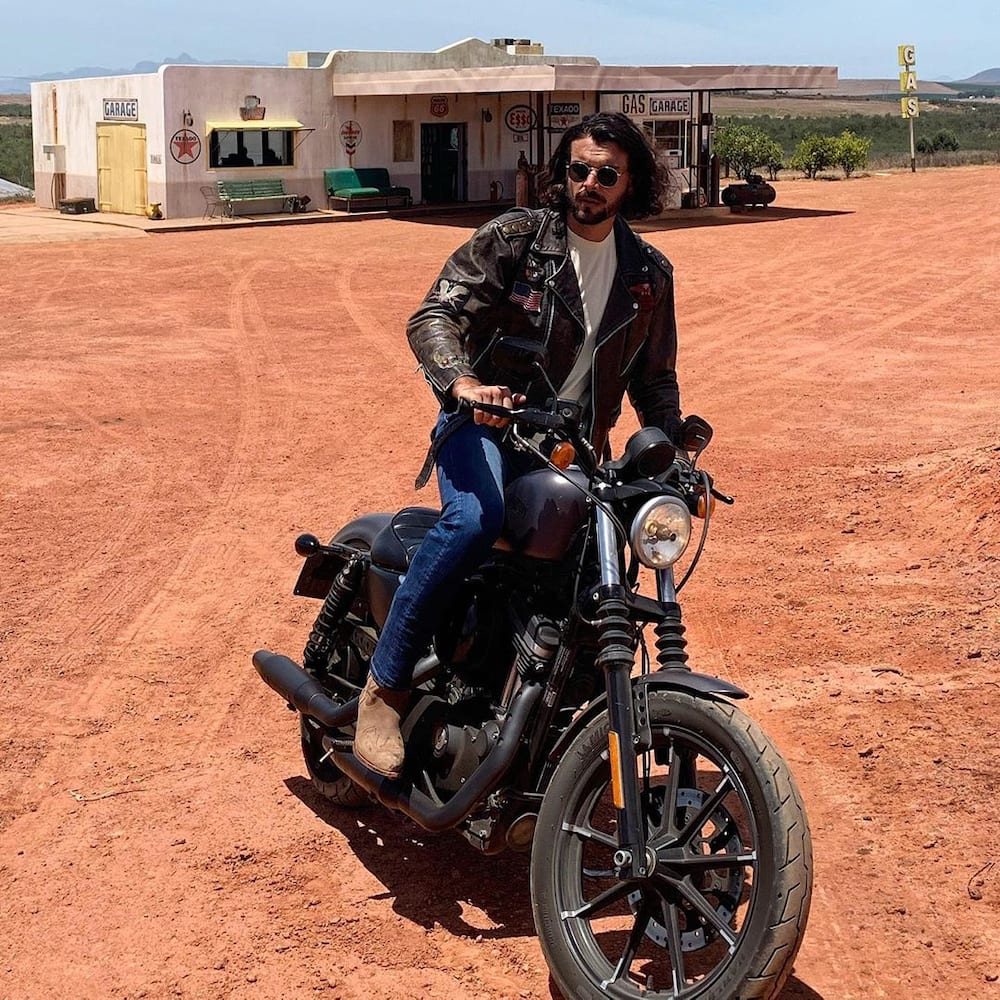 You are sure to find a couple of such pictures on his Instagram page. He probably loves riding this black motorbike as it appears a few times on his account. Also, you got to love his leather jacket. What else do you need to wear when riding such a fancy bike?
2. The gym guy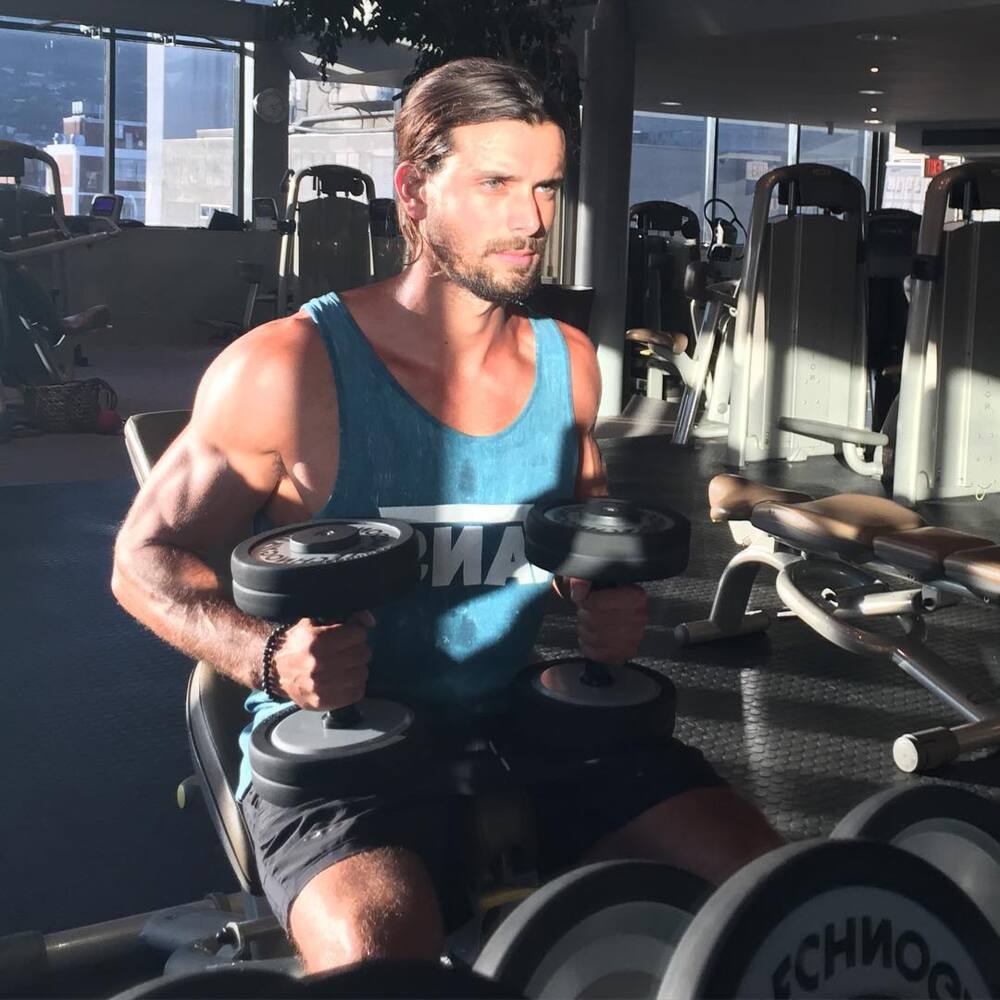 Are you wondering how he maintains that body physique? Often, the model spends most of his free time at the gym. You cannot miss a couple of such photos on his Instagram. Also, the photos may help you to approximate Reyn du Preez age, which is yet to be known.
READ ALSO: Amazing photos of Ayanda Borotho looking like an African queen
3. Guess who loves hiking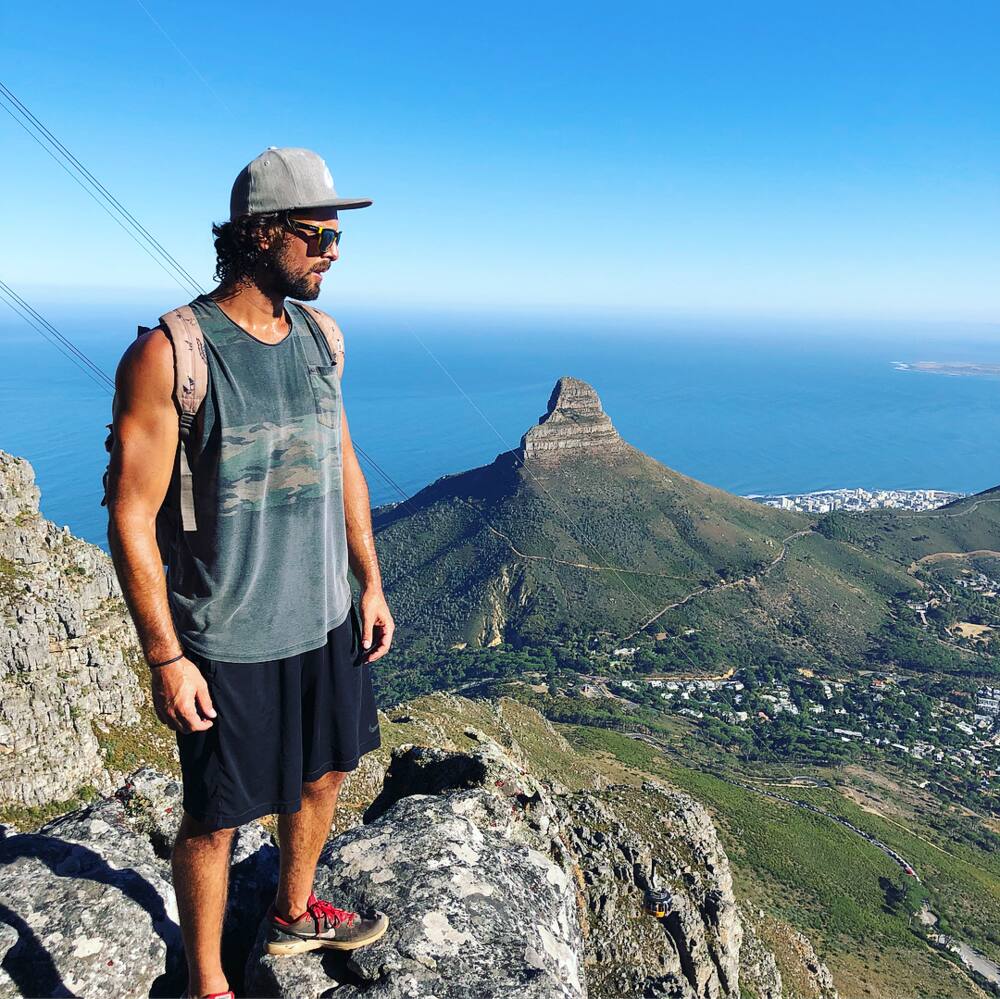 The first thing you will notice about Rey is that he likes travelling. However, he is careful when choosing a location to visit. Judging from Reyn du Preez Instagram posts, the model enjoys hiking. In his words, Rey believes that "Travelling is the antidote to ignorance."
While South Africa is his first love, he also has pictures posted while in different countries such as Spain, Germany, and Barcelona among many others.
5. The beer guy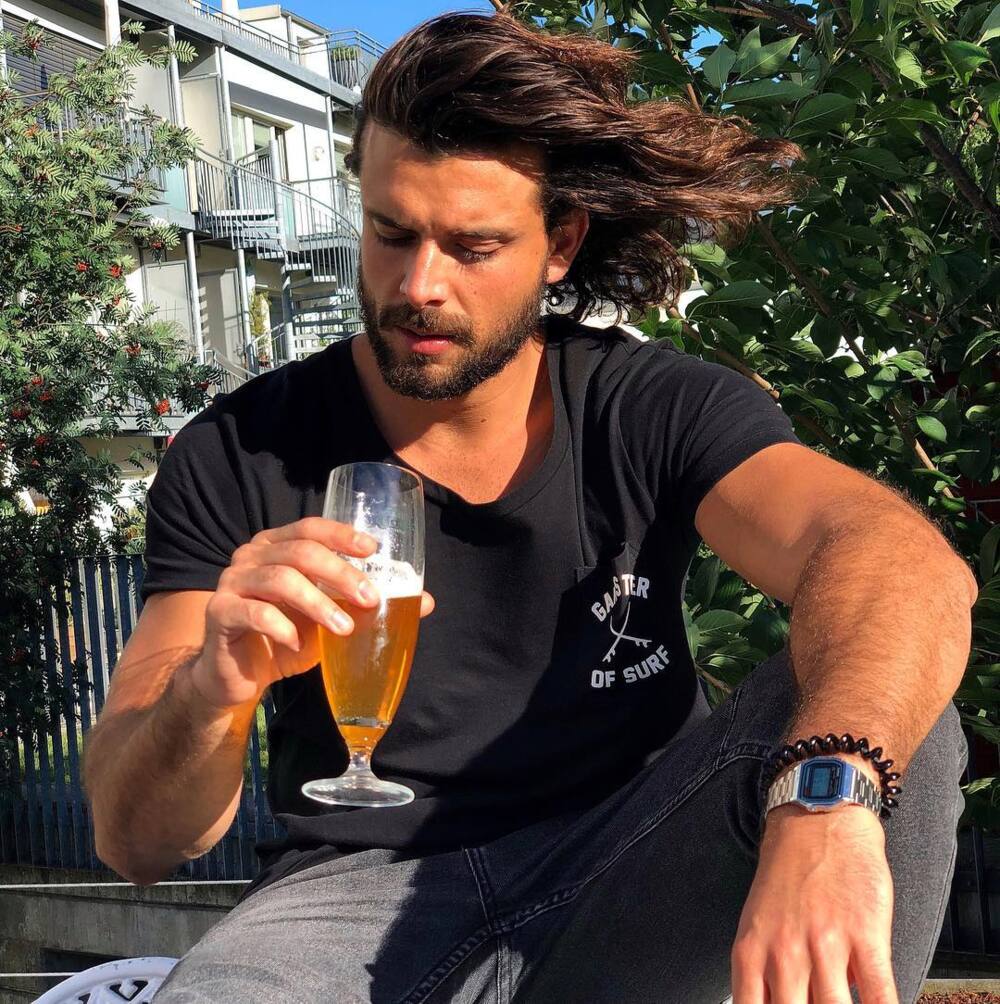 How do you spend your Friday evenings or weekends? Well, for Rey, a glass of beer is among the things that help him to feel relaxed. Often, when he posts such photos, they are accompanied by hashtags such as #beerclock, #ilovebeer, #beer, etc.
6. Mr. Abs should be my other name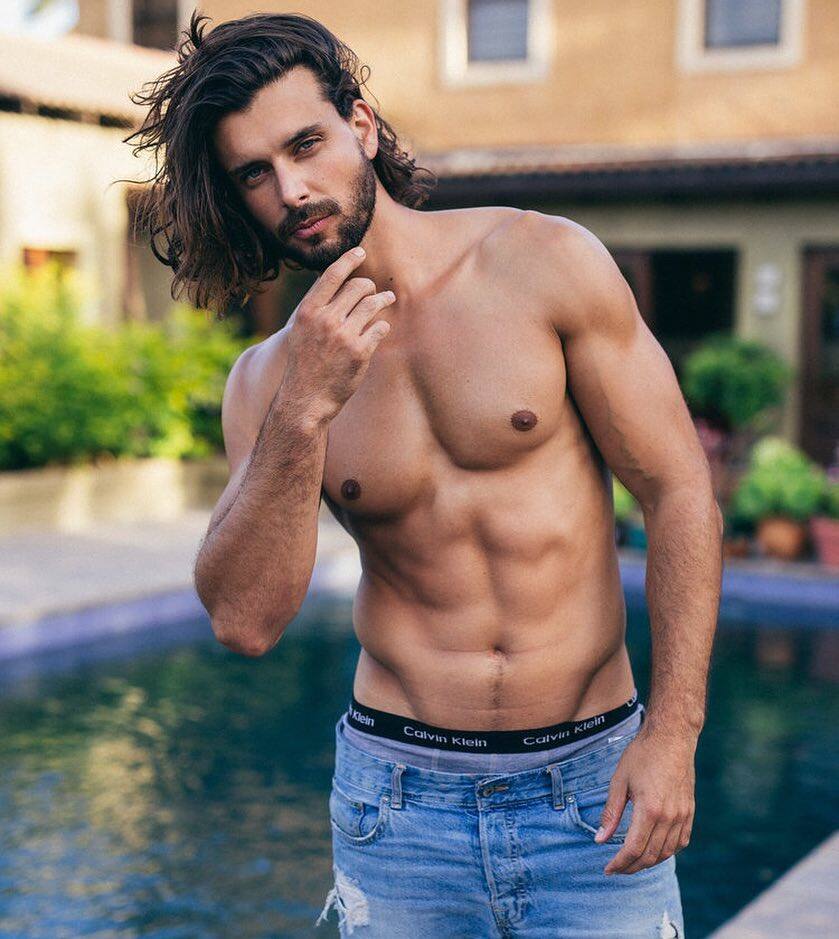 Reyn du Preez abs are among the things that always gives his admirers sleepless nights. Often, he shares topless photos on his social media profiles. Most of his posts are flooded with female comments.
7. Yeah, it is official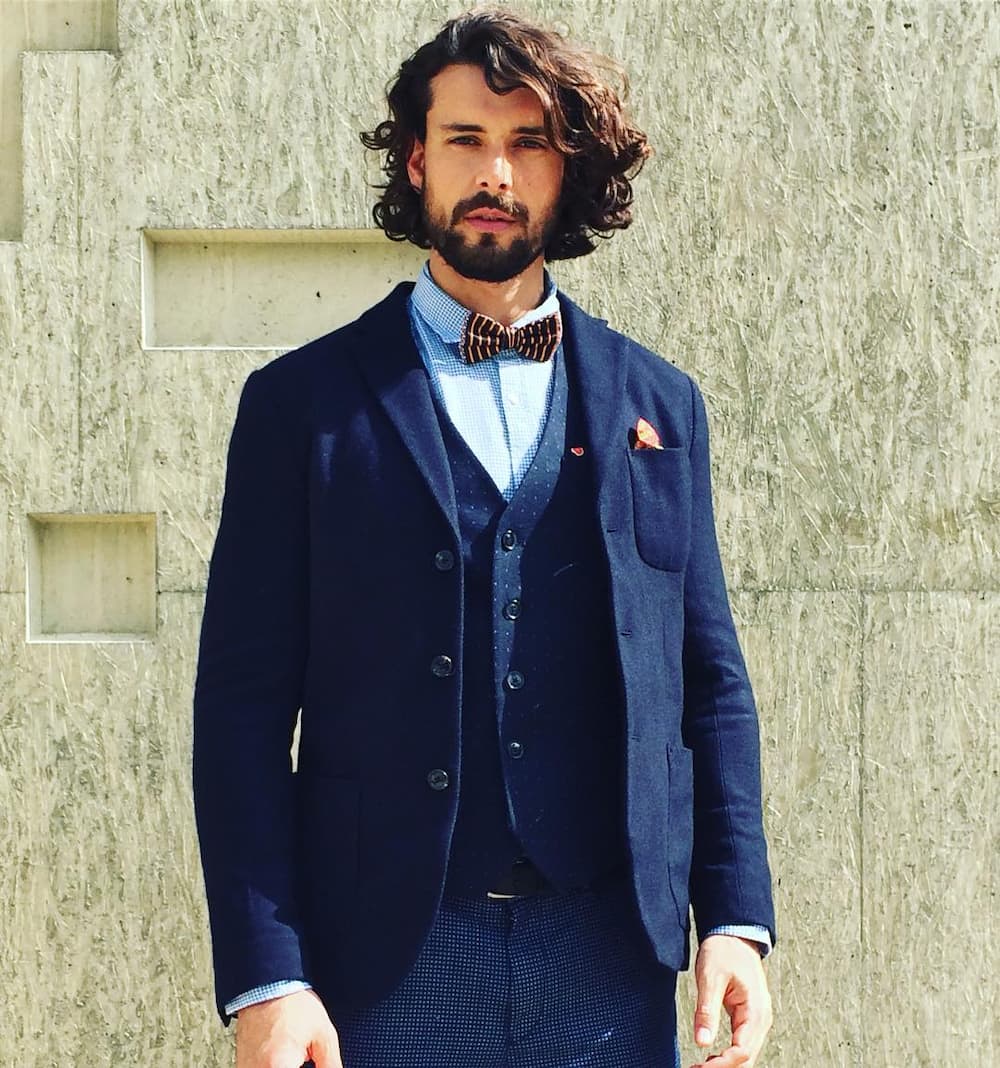 Many people are used to seeing him dressed in fancy outfits but not suits. In this photo, he looks a little more serious, but at the same time, he is handsome. How could you not notice such looks from your supermodel? The comments on the post alone say it all.
8. The girls' favourite man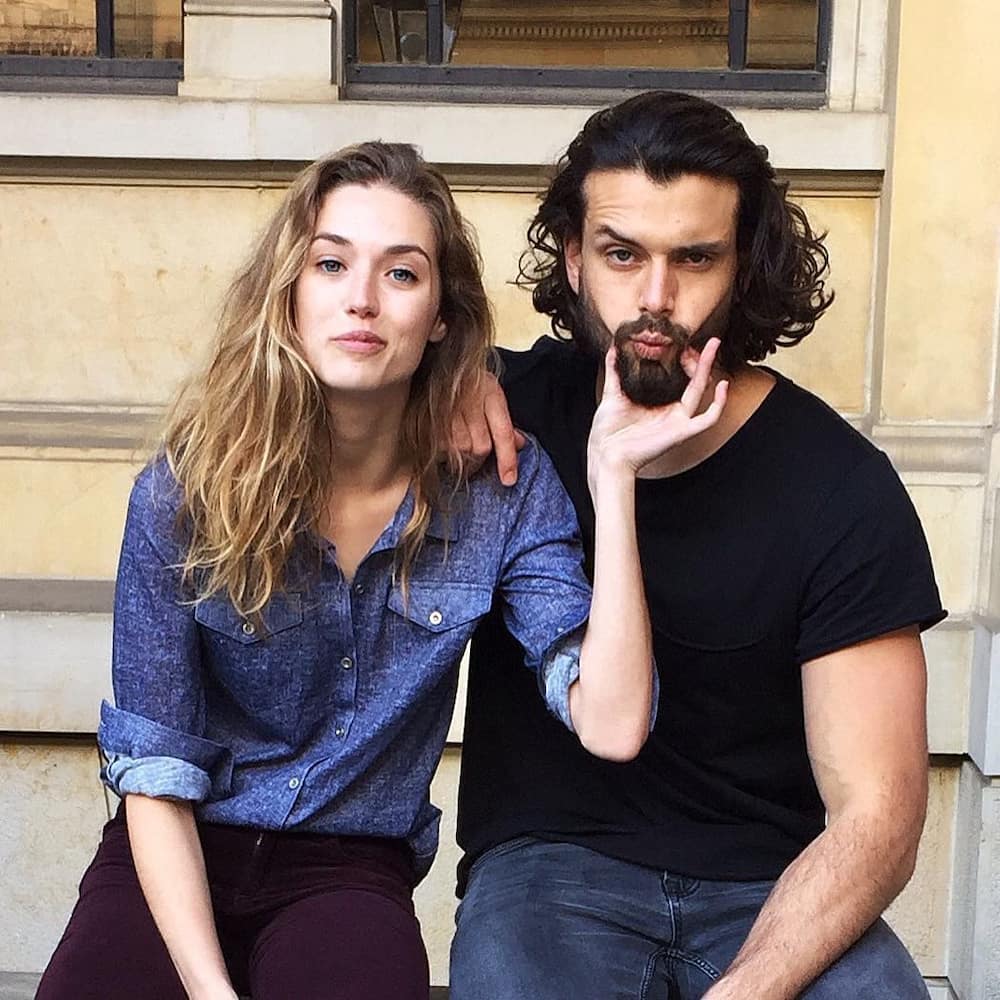 Reyn du Pree is an attractive man. Perhaps, this alone explains why many ladies would love to have a man such as him by their side. But wait, who is Reyn du Pree girlfriend? At the moment, there is no information regarding his relationship status. Does that mean he is not taken yet?
Note that the woman in the photo is just a friend to the model. Her name is Magdalena. He was wishing her a happy birthday. She is a fellow model.
READ ALSO: 12 Pics proving Idris Elba has been a ladies' magnet for decades
9. So, he can cook too?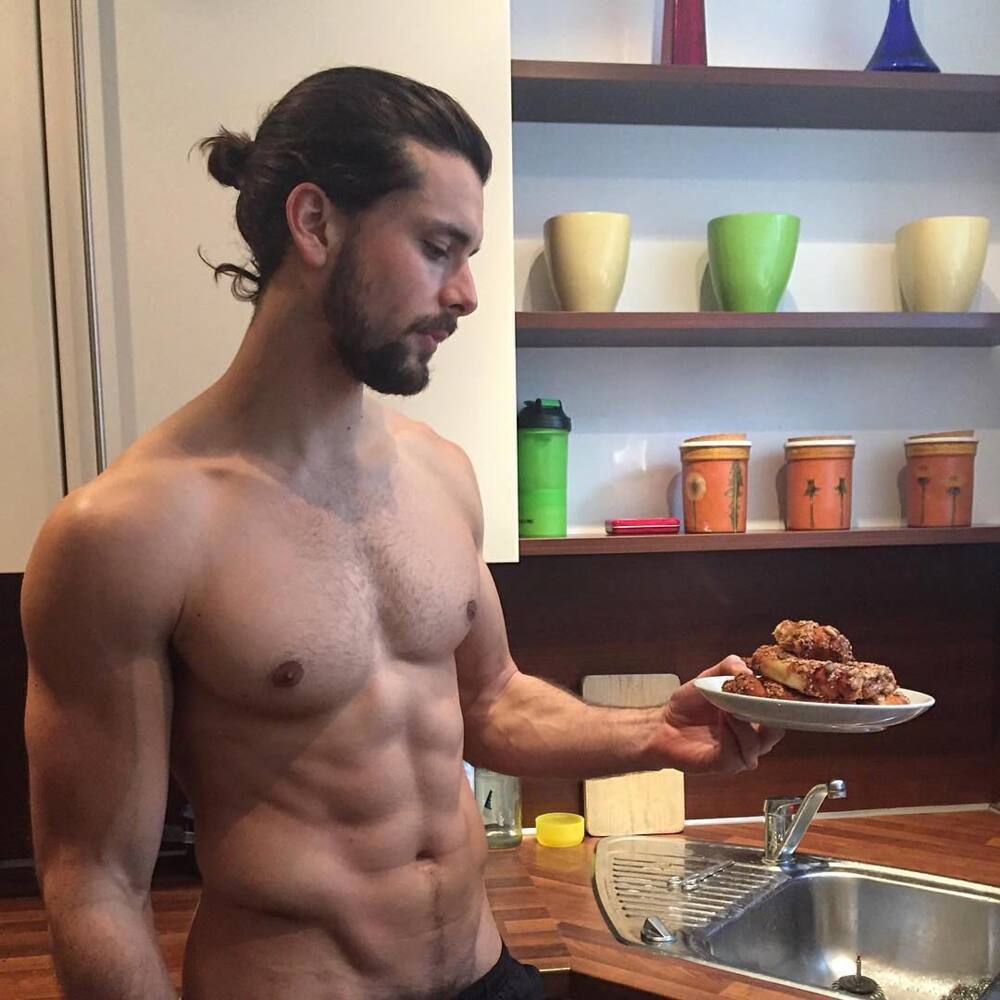 At times, Reyn du Preez cooks his food. In this photo, he has prepared munchies in the middle of the night. So, if you thought he takes junk alone, you are wrong. What is more, your favourite model does not cook with his shirt on.
10. Brave supermodel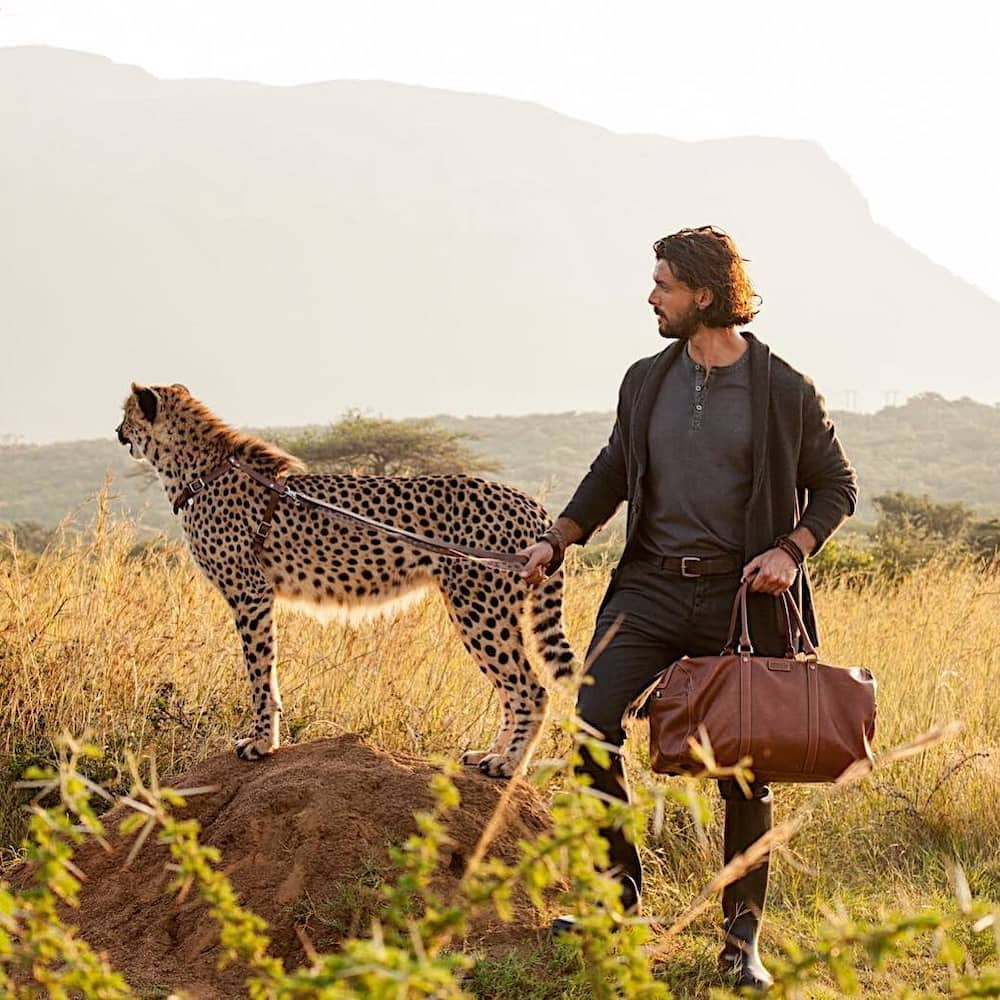 Reyn du Preez is a professional model whose track record speaks for itself. Look how professional he gets when he is in action. You got to love his courage, bag and that pose. Also, is that even a real cheetah? He posted this photo as a reflection of the most memorable jobs he did in 2018. The photo was taken in Kruger National Park.
Every field has its challenges, and no one is perfect. Recently, Reyn du Preez Boss Model contract was terminated after a video of him inappropriately touching a waitress surfaced online. Later, he took to his Instagram page to apologize to the waitress and every woman who felt offended by his misconduct.
Indeed, Reyn du Preez is a professional South African male model. Most of his photos portray him as a person that loves nature as well as his job. What do you think about these photos?
READ ALSO:
4 Iconic photos of Siya and Rachel Kolisi's trip to New York
Rhythm City actors then and now photos
Zuma wedding: Photos of uBaba and his wifey celebrating couple's union