Binnelanders Teasers: April 2020
Binnelanders has become the television drama series that many South African do not want to miss. The reason is because of the fantastic storylines that it has and the exciting episodes that are always capable of entertaining every fan. The drama series has lots of educative and informative stuff that you can learn from. Additionally, the Binnelanders cast members are exceptional in the delivery of their tasks. These Binnelanders teasers for April have a lot of shocking news.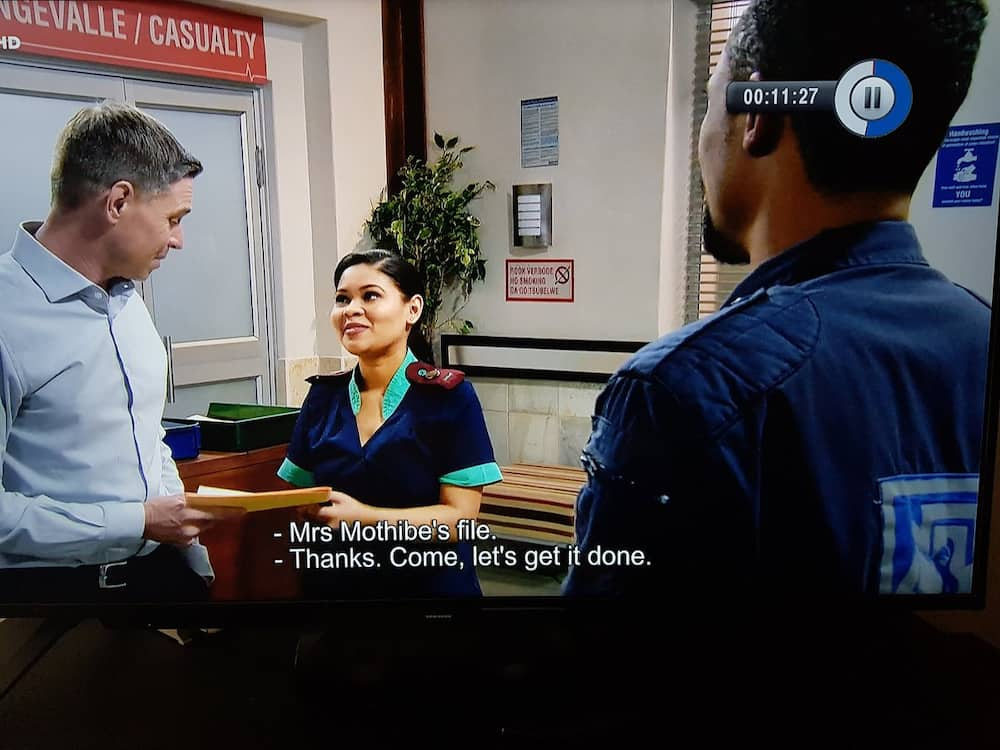 The South African soap opera has been known to many fans in the past as Binneland Sub Judice and Binneland. It started as an hour drama shown weekly on M-Net and kykNET in 2005. The plot revolves around a non-existing private hospital by the name BinnelandKliniek, which is located in Pretoria.
Binnelanders Teasers April 2020
Episode 213/3496 – Wednesday, 1st of April, 2020
The calamity at Hugo's residential house has pushed Wimpie to make a move, and Steve did not find out early enough that he was not welcomed to the place. Okkie tells At a few things concerning Louis, and Tracy is surprised by their resolution.
Dian is missing, but there are still other topics everyone is discussing as René concludes the activities at Nagskof.
READ ALSO: The River cast: A-Z Exhaustive list with pictures
Episode 214/3497 – Thursday, 2nd of April, 2020
Louis introduces his massive marketing strategy to At, and Lexi is apprehensive concerning some news he heard. Ingrid faces Rian, but Rian criticises everybody around for the problem at hand.
Felicity causes René to fall into temptation, while Conrad and Tertius both have a distinct suspect in mind. At the same time, Hugo gets an opportunity for a better place, even as Annelize reveals a deep secret.
Episode 215/3498 – Friday, 3rd of April, 2020
Steve's house is becoming overcrowded slowly, and at the moment, René intends to be close and deeply involved in Tracy's affairs. Annelize is nursing a feeling of seclusion from trending news, and the police are already investigating the incident of a missing teenager.
Rian is dumbfounded by the revelation. In the meantime, Tracy's questions result in a telephone conversation.
Episode 216/3499 - Monday, 6th of April, 2020
The missing girl is causing a lot of issues alongside the CCTV cameras, and the new members of the house must go through the restricted area where they have found themselves. Teamwork with excellent prospects makes Rian start to think, whereas Conrad and Steve come against themselves as sounding boards.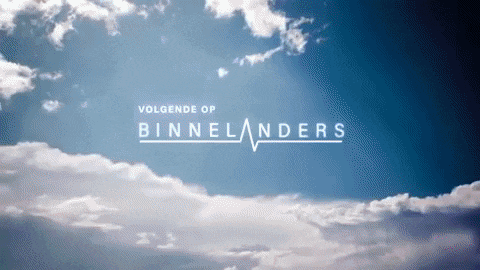 Rian tells Tertius a lot of things in confidence, while Ingrid is worried about At. Louis shares with Naomi a few thoughts regarding his remarks, and it was too heavy for Conrad as he heard it.
Episode 217/3500 – Tuesday, 7th of April, 2020
A friend request from an unfamiliar person baffles Louis. Tracy seems to be the only person who is aware that something is fishy, while a mass media report wrecks more havoc on Rian's life.
Annelize has the feeling that At is involved with a dangerous game. At encourages Conrad to utilise the opportunities before him, whereas Hugo's house is complicating his problems.
Episode 218/3501 – Wednesday, 8th of April, 2020
Steve makes Lexi the subject of his conversation with Hugo. Meanwhile, Louis's scepticisms perturb René, and Conrad speaks with Ingrid about the truth. Also, Danny reminds Tracy about the Kosters and who they are in reality.
Rian's agenda, among other things, involves a member who is not yielding, whereas Botha's indictments come as a surprise to Tracy. However, Jacques is the only person who gets her on board about the arrangement.
Episode 219/3502 – Thursday, 9th of April, 2020
Hugo's skilled attention brings in some private questions, while a recognisable person shakes up at the Binneland Treatment centre, and he is not there seeking employment alone. The truth comes with a high price, and Chanel expounds on her feelings to Danny.
Jacques alleges Tracy as the intruder among them, as an arranged meeting is the cause of the distress that Annelize is experiencing with Tertius.
Episode 220/3503 – Friday, 10th of April, 2020
Louis shares his challenges with Naomi, but then, two nurses show absolute dissimilar responses to an arranged meeting. Jacques has something in stock for Louis, and Steve is grateful that there has been an improvement in Lexi's approach. Tertius is bewildered as Annelize comes clean to him, and then René makes an effort to come to terms with Stefan's intentions.
Episode 221/3504 – Monday, 13th of April, 2020
Steve involves Dr Butler in his agenda, and Tracy watches the conflict going on between Annelize and Tertius. A snare is waiting for Jacques, even as Tertius is not the only person that is displeased with Stefan. Louis gets a frightening note, but Lexi needs to help Hugo out with his appointed date.
READ ALSO: Kulfi The Singing Star Teasers: April 2020
Episode 222/3505 – Tuesday, 14th of April, 2020
At is angry on hearing the news of the destruction at Nagskof, whereas Tracy questions Annelize concerning Tertius. Steve rejects Hugo's idea of a change of plans, and Tracy receives a horrible blow.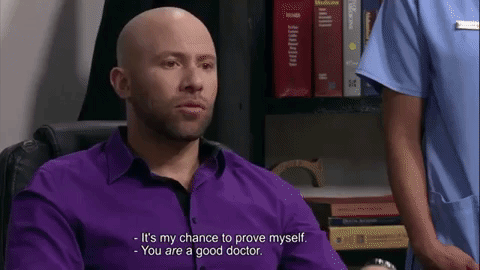 Naomi is kept in the dark, while Lexi wants to help one of Hugo's patients. A lift gives a doctor the chance to get a glimpse into the private life of a colleague, and Steve has plans to surprise Elana.
Episode 223/3506 – Wednesday, 15th of April, 2020
It is now obvious that the police is not making any progress on finding Louis' extortionist, and Stefan's voracious behaviour results in a patient leading Chanel to René. Hugo praises Lexi, and Louis is shocked as a possible threat becomes real.
Annelize puts Tracy in her place, and Steve is starting to get the hang of Hugo's discontentment. Louis has preying eyes on him.
Episode 224/3507 – Thursday, 16th of April, 2020
Louis seeks help from Piet while Tracy makes an inquiry about Tertius. Steve is tensed after getting a phone call, and Tertius gains knowledge of Danny's thoughts towards Tracy. Lexi is happy because of a piece of bad news.
Steve and Hugo's discussion centres on Elana, while Tracy converses honestly with Tertius. Stefan does not have plans of sharing René with anyone, and Steve's patience is a lethal factor.
Episode 225/3508 – Friday, 17th of April, 2020
Danny is still trying to digest the information he got from Tertius, and seeing Naomi and Louis, for him, is not something easy to take in. Stefan's mood swing is lethal, and Okkie offers a party invite to the Kosters. Louis requests that Piet help find out the truth. Chanel discloses her worries to Lexi.
Episode 226/3509 – Monday, 20th of April, 2020
Louis is compelled to tell Naomi the truth, and Tertius is surprised by Tracy's stern assertiveness. Chanel thinks Stefan has changed for good, while grief is more than just a compelling discussion.
It seems there is a big problem at hand, and Chanel attempts to know if Steve is aware of what is going on.
Episode 227/3510 – Tuesday, 21st of April, 2020
Louis is completely heartbroken, and it is now apparent that Naomi is the new target. Tertius did not just oversleep. Steve finds out that Hugo had company the previous night, and eventually, Lexi comes clean about herself.
Botha spreads good news, while the possibilities and secrets get the upper hand. Chanel can not help herself from knowing things she does not have to, and Alice opens up to Steve about the man who ruined her life.
Episode 228/3511 – Wednesday, 22nd of April, 2020
Much has been talked about Quinton and Stefan's get-together. For the wrong reasons, Lexi is concerned about Whitney. Chanel has enough cause to ponder on the issue with Stefan, and Louis brings back memories.
There is a disagreement between Naomi and Okkie. Meanwhile, with a kiss, an unanticipated profession of love is confirmed. Danny has no intention to assist Chanel with her proposal, and now, it is evident that Naomi is trapped in the crosshairs.
Episode 229/3512 – Thursday, 23rd of April, 2020
Lexi puts Danny into a state of confusion but cautions Chanel to stay away. Piet does not know if certainty Jacques is the brain behind the whole situation. Tertius discovers that Tracy has not been going to the office for a few days.
Okkie is afraid that his proposals with Ilse may soon hit the rocks. Elana's private life may be filled with mystery. Julia puts a call across to Hugo, and the warnings take another dimension.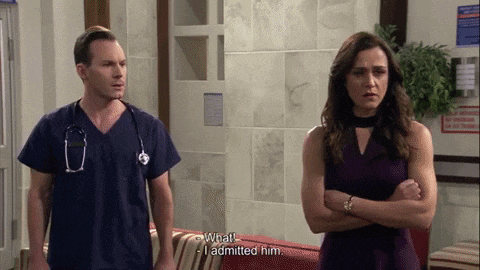 Episode 230/3513 – Friday, 24th of April, 2020
Tertius has a special interest in Tracy's intention, and Alice is more shrewd than she appears. Hugo gets a surprising reaction over coffee, while Tertius on impulse puts all his eggs in one basket. Naomi is perplexed by Alice's actions, and Lexi's emotions are at the verge of being revealed.
READ ALSO: 10 best Leon Schuster movies
Episode 231/3514 – Monday, 27th of April, 2020
Secrecy and infidelity bring about unease in the life of a couple, and Tracy has made Tertius lose confidence in her. René makes an effort to bring out the olive branch with Chanel.
Louis and Piet need to work together to discover the issue at hand. However, uprightness supersedes past errors.
Episode 232/3515 – Tuesday, 28th of April, 2020
Naomi receives an ugly blow in Nagskof, and after a while, the world is on fire. At the moment, Lexi discovers about Steve's gathering, and Tracy believes it is a good idea to avoid telling everyone her plans.
René finds Stefan in a dark place for the first time. Hugo seeks to give Julia hope of a better tomorrow.
Episode 233/3516 – Wednesday, 29th of April, 2020
Tracy's faults are becoming clear to people, while Botha's news causes more conflict between Louis and Naomi. Lexi is angry with happiness, and René's investigation results to queries concerning Stefan. Tracy unintentionally stirs up the fire, as Piet speaks the awkward truth to At.
Episode 234/3517 – Thursday, 30th of April, 2020
René reaches out to Chanel for counsel, while Naomi is aware of the right spot to tackle. René draws a deadline for Stefan, but Steve's relationship with Elana is witnessing a set back as a result of the long-distance of their locations. Annelize observes Tertius's response to Stefan's appeal as a sign of envy. However, she finds enough proof that disturbs her.
At faces Louis with the real truth, as Hugo and Julia are caught up in good time. Louis gets deeply involved when Naomi challenges him. Then it is the turn of Tertius to open up about the past.
Steve
It dawns on Steve late that his presence was of no use. Then, after much discussion on Lexi, he later finds out about how he is improving, which give him joy. Among other things, his next line of action will affect Dr Butler. Also, he refuses to give in to change of plans that Hugo insinuates, while the distance between him and Elana affects their affair.
Hugo
After getting another apartment, Hugo still faces some challenges. Even though he suggests a change of plan to Steve, the latter would not accept. Lexi wins his heart after assisting with his follow-up date, which makes Hugo shower encomiums on him later. Then, Steve finds out the likely cause of why Lexi is dissatisfied. Eventually, he goes to share some good time with Julia.
Considering what you have read so far, you can attest to the fact these Binnelanders teasers have a lot of shocking events. There are lots of things that you can learn while you get entertained. So, as the premiere episodes of Binnelanders are broadcasted from Mondays to Fridays at 19:30, make out some time to join other fans to watch. Also, you can watch the omnibus episodes of Binnelanders on Saturdays at 09:30.
READ ALSO:
Want to be an actor on 7de Laan? Here is the complete guide, requirements and terms
Suidooster Teasers: April 2020
Generations: The Legacy Teasers: April 2020
Source: Briefly News