- One day he was merely a regular South African male, and the next he became a world-renowned designer - who would have guessed?
- Albertus Swanepoel still sometimes sits in awe at how the goddess of luck, under guidance of a deep-seated talent, of course, decorated his life with golden paving stones
- To all the nay-sayers who whispered that it was impossible for a 'mere hat designer' to become world-famous, here is proof that it can indeed be done
PAY ATTENTION: Click "See First" under the "Following" tab to see Briefly.co.za News on your News Feed!
By Brandon Nel - Freelance journalist
Albertus Swanepoel, a mild-mannered man with infinite talent; a former South African who is now a full-blown New Yorker after leaving his home for the USA in 1989, is known by many for his beautiful made-to-fit clothing under the label Quartus Manna, a brand that he established in 1983.
Only the best was ever good enough for his posh clients and when opportunity knocked on his door to add glove-making to his ever-expanding range, he grabbed it with both hands.
With the gloves and hats that followed he was able to round off his creations perfectly.
His creative juices were now flowing like Niagara Falls in summer. He started attending evening classes where he learnt to make spectacular hats.
Not just any old hat. Hats that had people whispering behind gloved hands. Hats that drew the attention of well-known people.
One such person was Lynne Mackey, also in the hat trade. She asked him to join forces for making headgear for famous theatrical shows.
Kiss me, Kate and Mamma Mia! recalled the name 'Albertus Swanepoel' yet again to the lips of the press. Everyone wanted a piece of him. And why not? His creations were stylish, endured without going out of fashion and were eye-catching.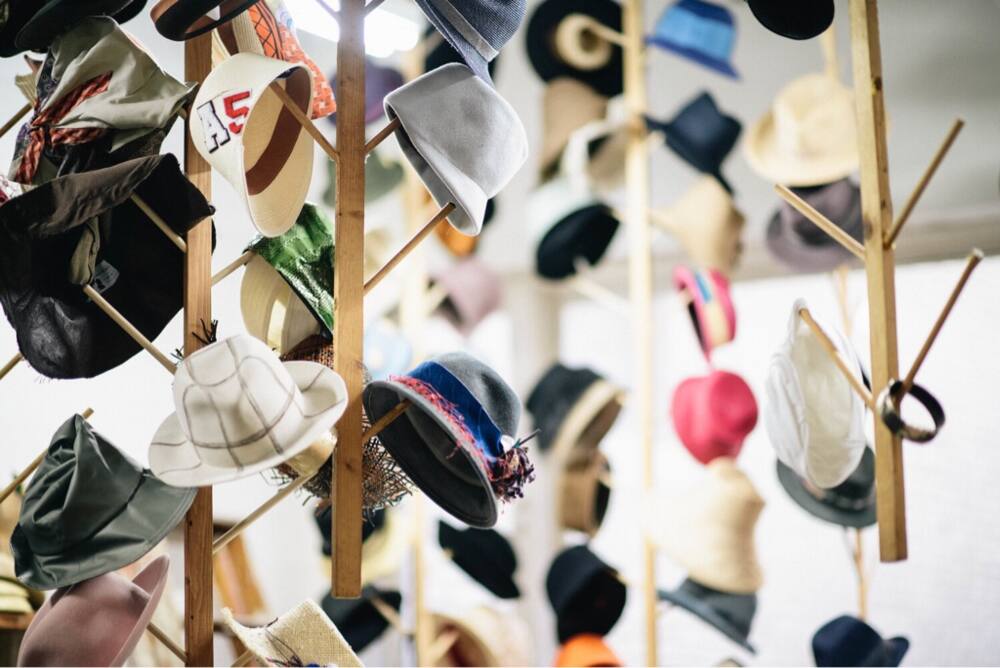 Carolina Herrera, Alexander Wang, Diane von Furstenberg, Lazaro Hernandez, Jack McCollough of the ProenzaSchouler label, Tommy Hilfiger, and Marc Jacobs have all rubbed shoulders with our very own celebrity milliner.
His masterful work was spread all over the pages of magazines such as Vogue, Harper's Bazaar, Time, Glamour, Wall Street Journal as well as the New York Times.
But wait, there is more! In 2008, our star of the moment came second in the Vogue/CFDA Fashion Competition, and in 2009 he was nominated for an Accessory Designer award in CFDA/Swarovski.
In 2010 he won an Accessory Designer Award at the Africa Fashion Week International and also got nominated for an Accessory Designer Award in the WGSN (Worth Global Style Network). In 2014 he received an Alumni Laureate for South African Style from the University of Pretoria, where he graduated.
READ ALSO: Beautiful lawyer gushes about winning a case: "My client is happy"
Under the banner of Bench (owned by Ben Chan), a respected company in the Philippines, Albertus created clothing to commemorate sport.
These magical items had a jaw-dropping effect on anyone who saw them. Sports fanatics bought these items faster than what they could be packed on the shelves and tourists still make beelines for the shops holding his stock because everyone wants a piece of Albertus Swanepoel.
Every second Filipino owns a striped wine-red and blue cricket cap. Seeing that this line of clothing is so affordable, it is not surprising.
Even Albertus was stunned by the heights his creations reached. Seeing his creations on models' heads during International Fashion Week in Paris was the ultimate dream come true. Paris had always been a favourite city in his books, and many of his creations were inspired by the image of Paris: love, fashion, and creativity.
Hat wizard: his nickname by those in the know. And rightfully so, as his name is synonymous with hat-making.
Oh, to be in his shoes and mind for but a day, the dream of many a designer. Whether they would know how to channel all his ideas is another question. One thing that they would definitely take note of is that he is a hard taskmaster and extremely critical of his own work. That is to be expected. Masters never take anything lightly. Never.
Another thing that the world has noticed about Albertus Swanepoel is that no task is too daunting for this man. He loves experimenting with different styles. His military-style coats blew Anna Wintour's mind.
Large companies approach him on a regular basis, each one eager to say that they stock his creative items. A feat that not many designers can brag about.
Albertus Swanepoel is a unique man with a unique talent and a unique eye for business. And South Africa is mighty proud of him!
Enjoyed reading our story? Download BRIEFLY's news app on Google Play now and stay up-to-date with major South African news!