15 Brad Pitt hottest photos of all time
The film industry is indeed one of the largest industries in the whole world. It is thanks to all those actors and producers who have managed to keep the world entertained and especially if you are a multi-talent on the screen and such a hunk like Brad Pitt. Some even consider him one of the most handsome men in the world. Here are some the Brad Pitt hottest photos and moments.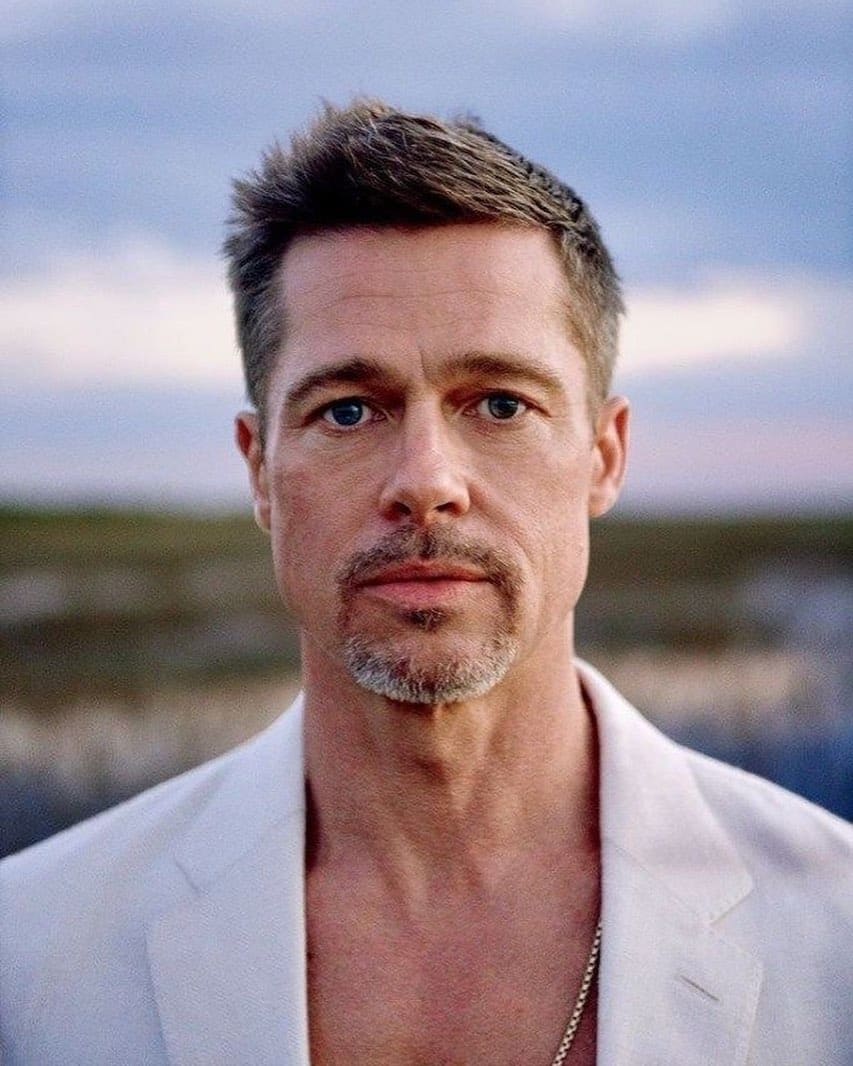 It must be very nice to not only be famous but also carry the burden of being handsome and good looking. Indeed, ladies drool over the Brad Pitt photos and his wife considered one of the luckiest women in the earth.
Bio
William Brad Pitt was born on December 18th, 1963 in Shawnee, Oklahoma to William Alvin Pitt and Jane Etta. He has a brother named Douglas Pitt. Brad Pitt age is currently 56. For five years from 2000 to 2005, William was married to actress Jenifer Aniston. Brad Pitt and Angelina Jolie later got married but unfortunately parted ways in 2019. Brad Pitt children are great, he has six kids three of whom are adopted.
He is an American actor and movie producer who has won multiple awards including two Golden Globe Awards and two Academy Awards. Also, he has received a Prime Time Award as a producer. The superstar owns a production company known as Plan B entertainment. Some of Brad Pitt movies include Thelma & Louise (1991), A River Runs Through It (1992), Ocean's Eleven (2001), The Curious Case of Benjamin Button (2008), The Tree of Life (2011) and many more.
Brad Pitt cute photos
The top 15 Brad Pitt hot pics and moments include:
1. Achilles
Troy is an epic historical drama war film that was premiered in 2004. Some of the Brad Pitt sexy pics were taken in this movie. It would not be surprising to find any lady having a framed photo or poster of him in her bedroom.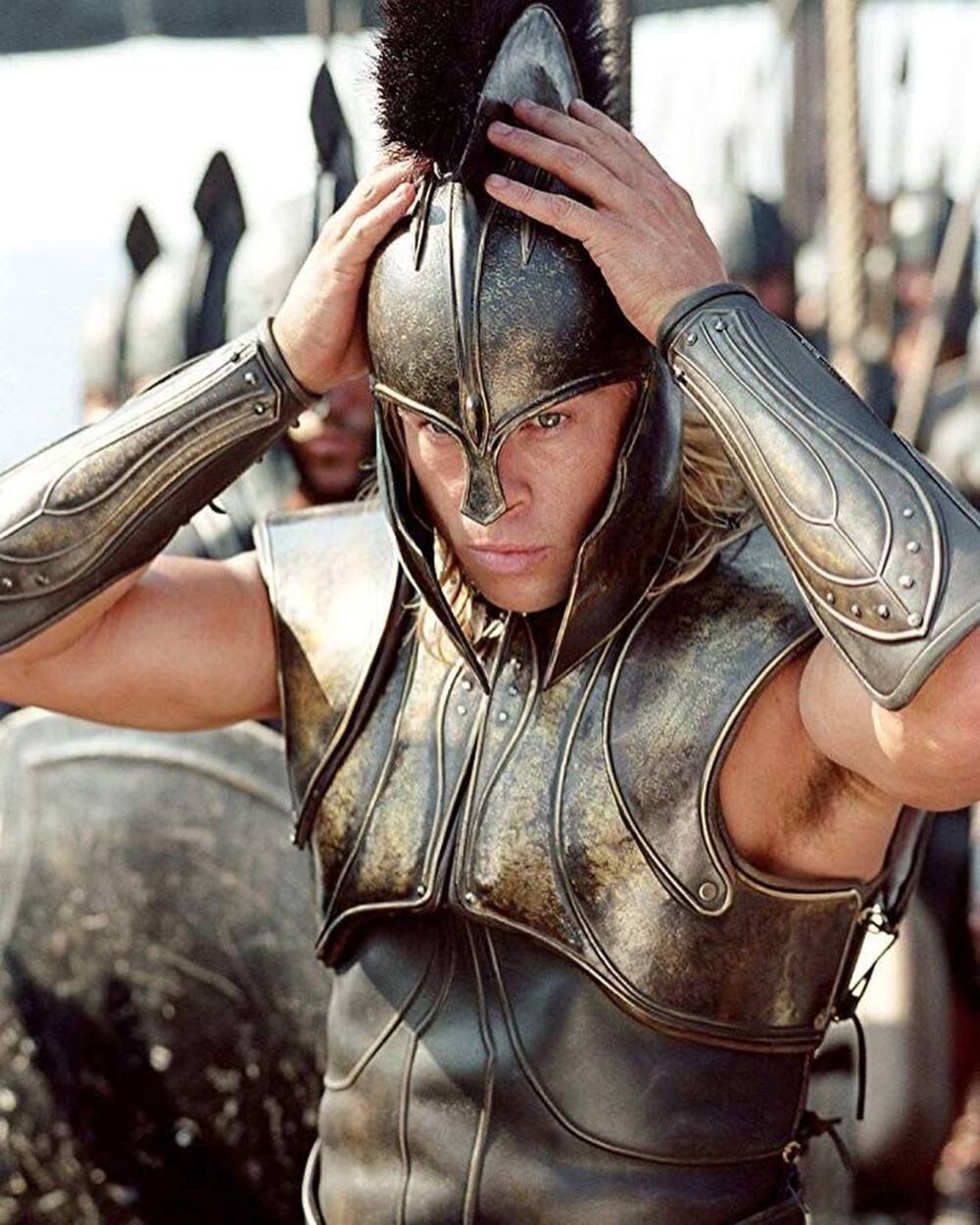 2. Fury
On his Instagram page, there are many images of Brad Pitt, but this one got plenty of likes. It is a photo of him on a motorcycle just looking gangster. The image is from one of his movies titled Fury.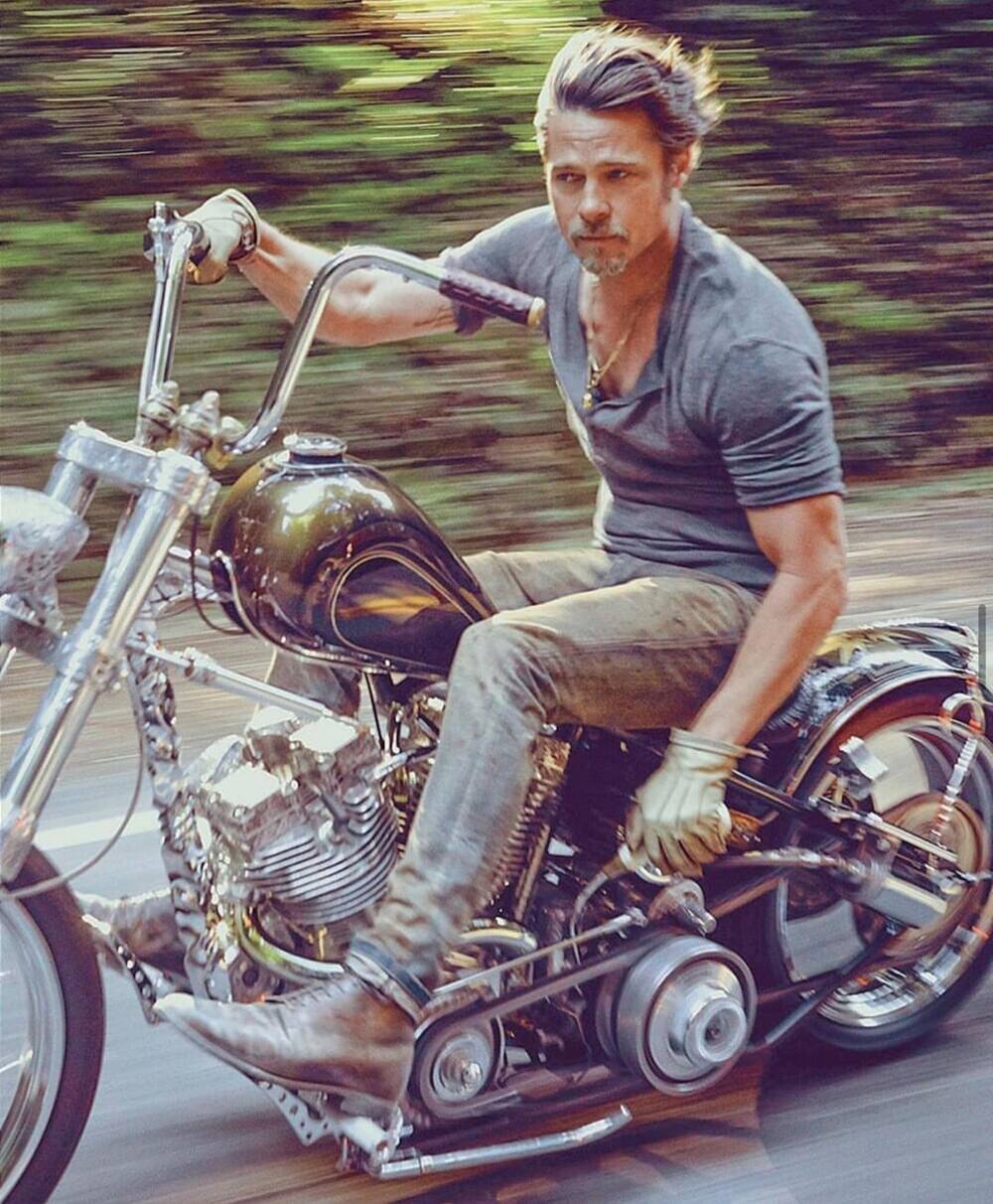 3. Oscar Award winner
This is one of the recent photos of Brad Pitt. His hard work and talent have been shown him through his acting career for he has received numerous awards. In 2020, he won an Oscar for Best Supporting Actor and the tux he wore to the event was just awesome. Indeed, the Oscars 2020 has some of the best pictures of Brad Pitt.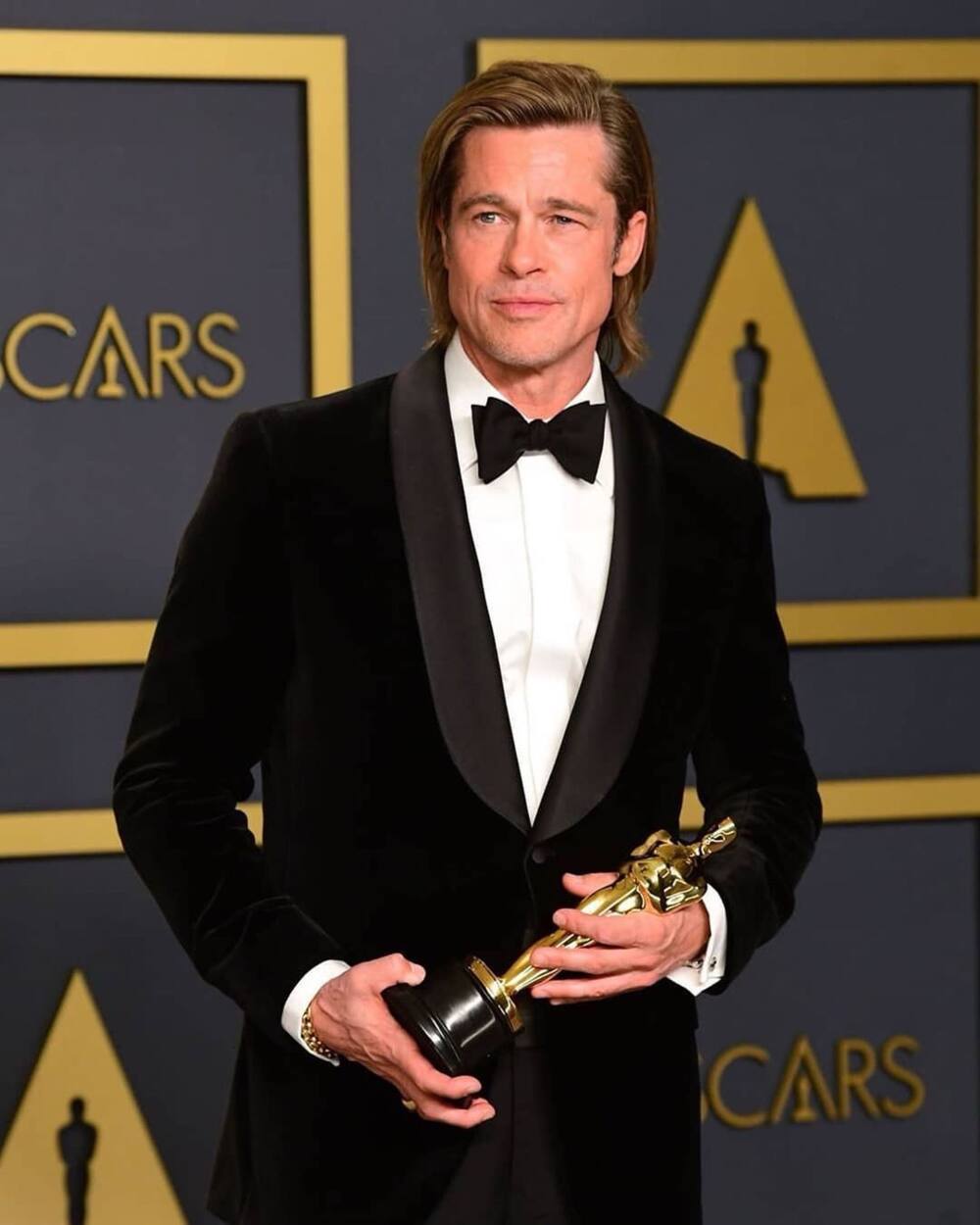 4. A handsome guy with long hair
The star has proven that he can rock both long and short hair without even having to break a sweat. In these particular photos he posted on Instagram, he has long hair and an official look in a photoshoot.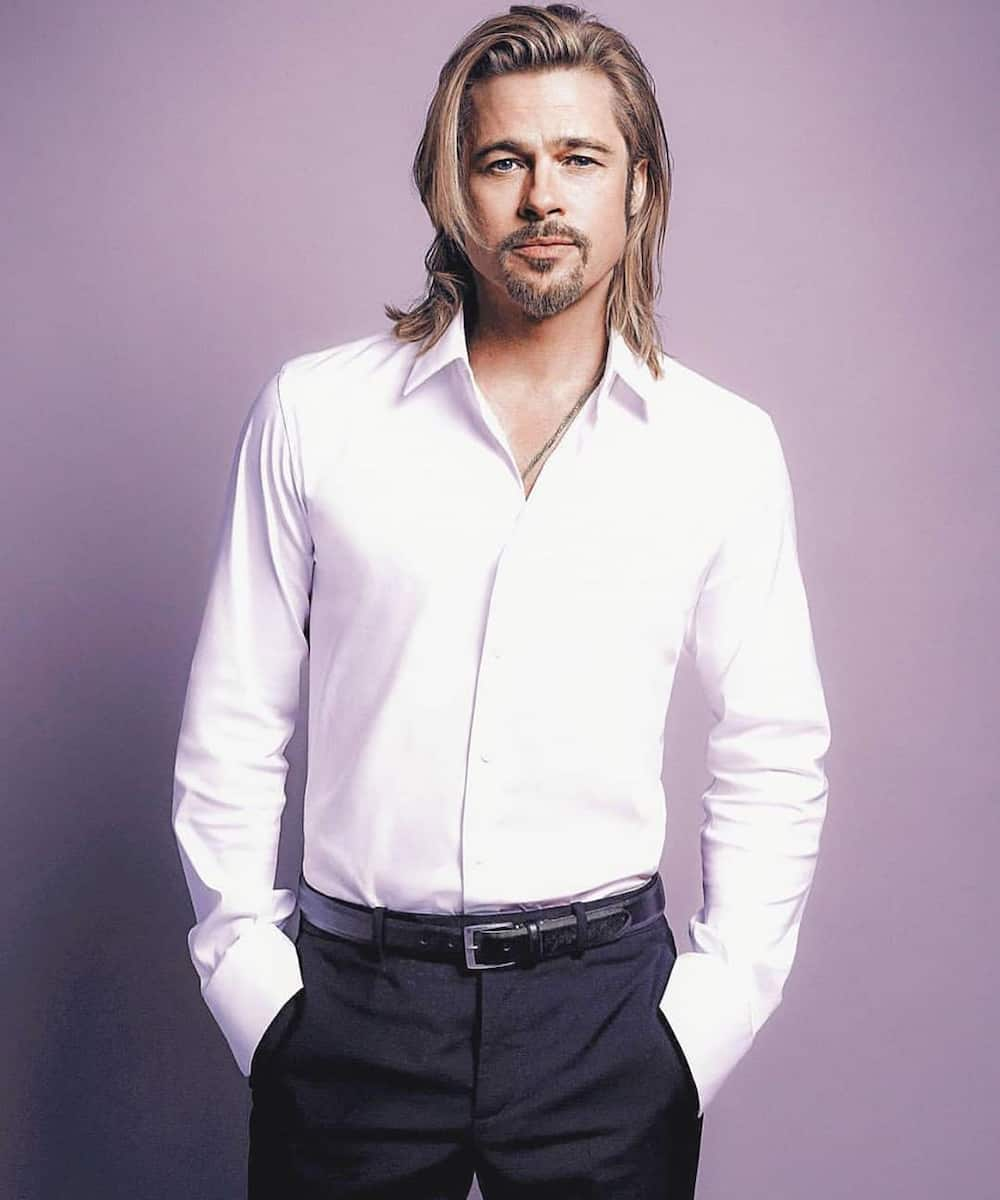 5. The manly man
In this photo, the actor looks confident and you realize there is something different about him. He is a real man.
READ ALSO: 10 most stunning Zodwa Wabantu photos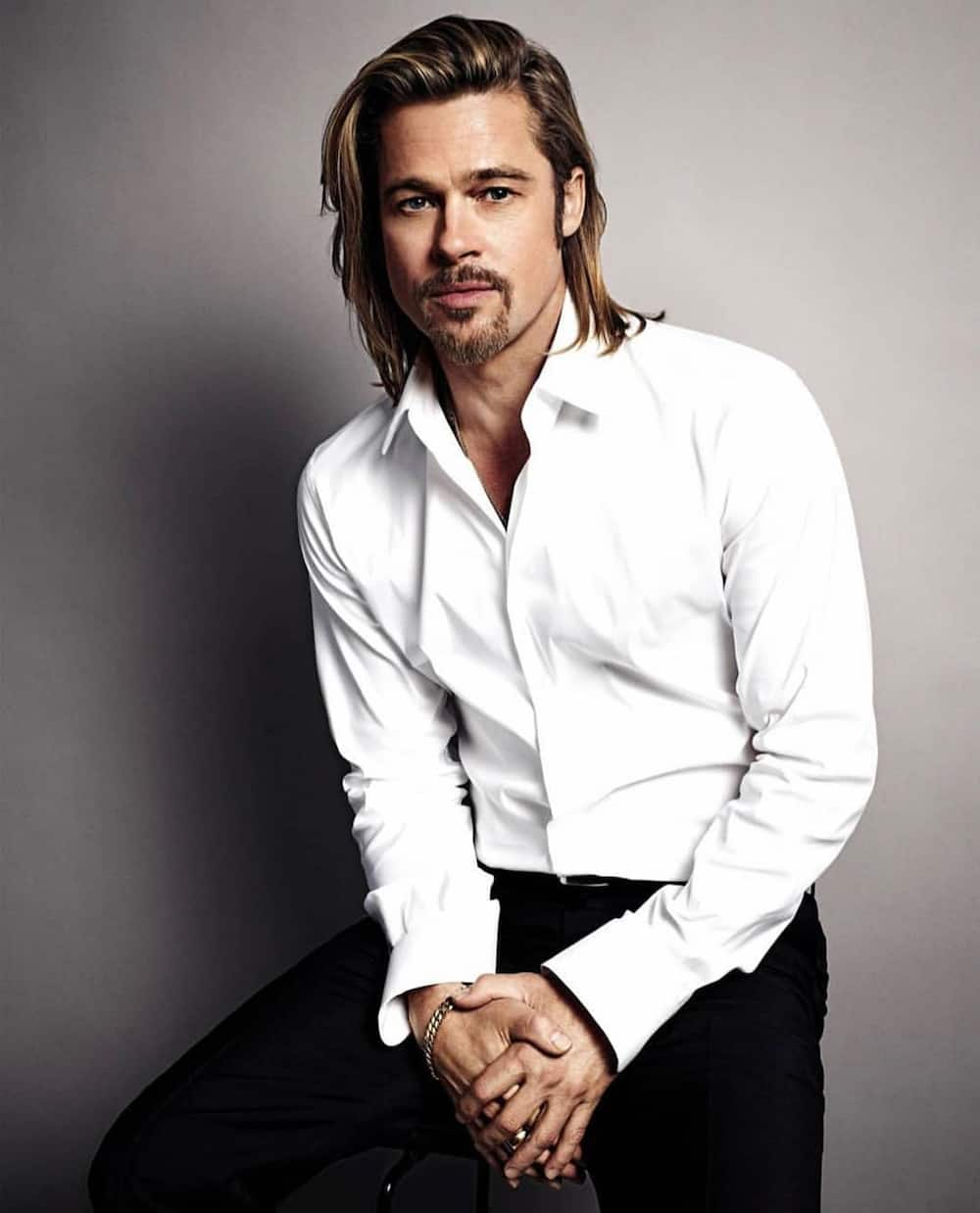 6. These blue eyes
This is one of the Brad Pitt pics when he was younger. Just a glance of his ocean eyes and his smile could make your day.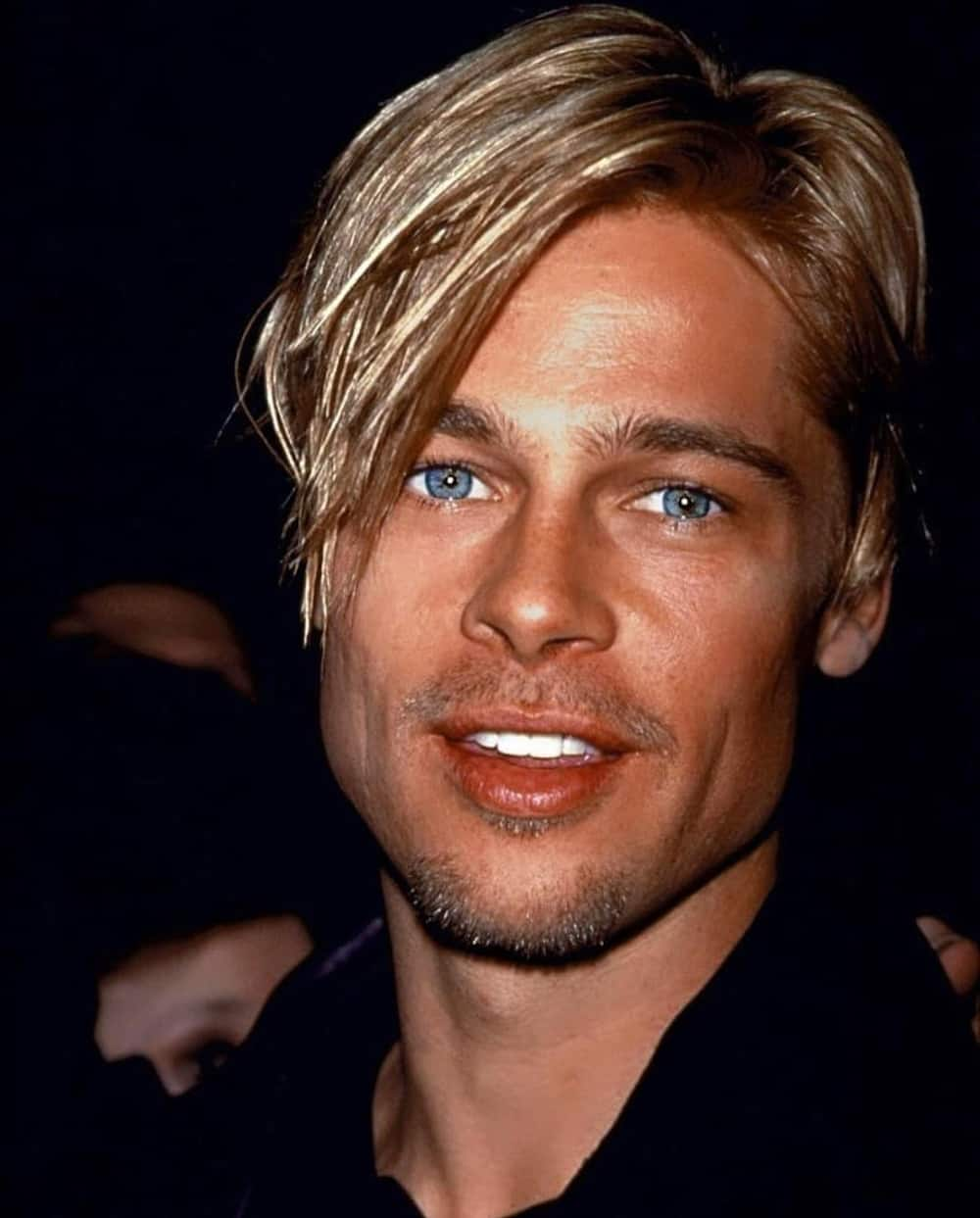 7. Beach photo
For ladies, being with the star on the beach, with an unbuttoned shirt showing off his six-pack abs has to be a dream come true.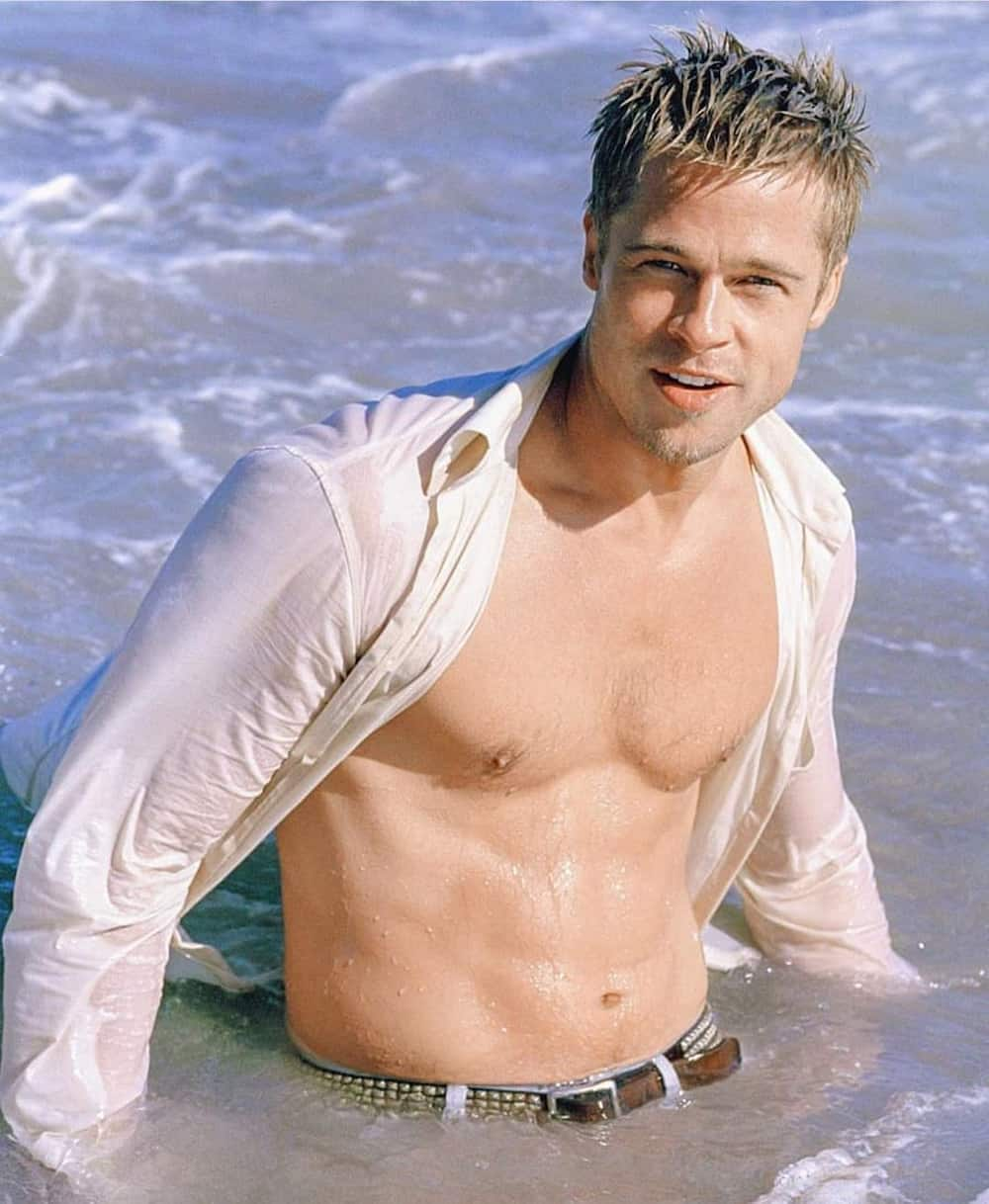 8. Out in the jungle
Brad pictures are nice to look at. In a photoshoot by photographer Mark Seliger, Pitt is in the wild wearing a green T-shirt that makes him look like he is in the military. The multi-talent would flawlessly make a good military person.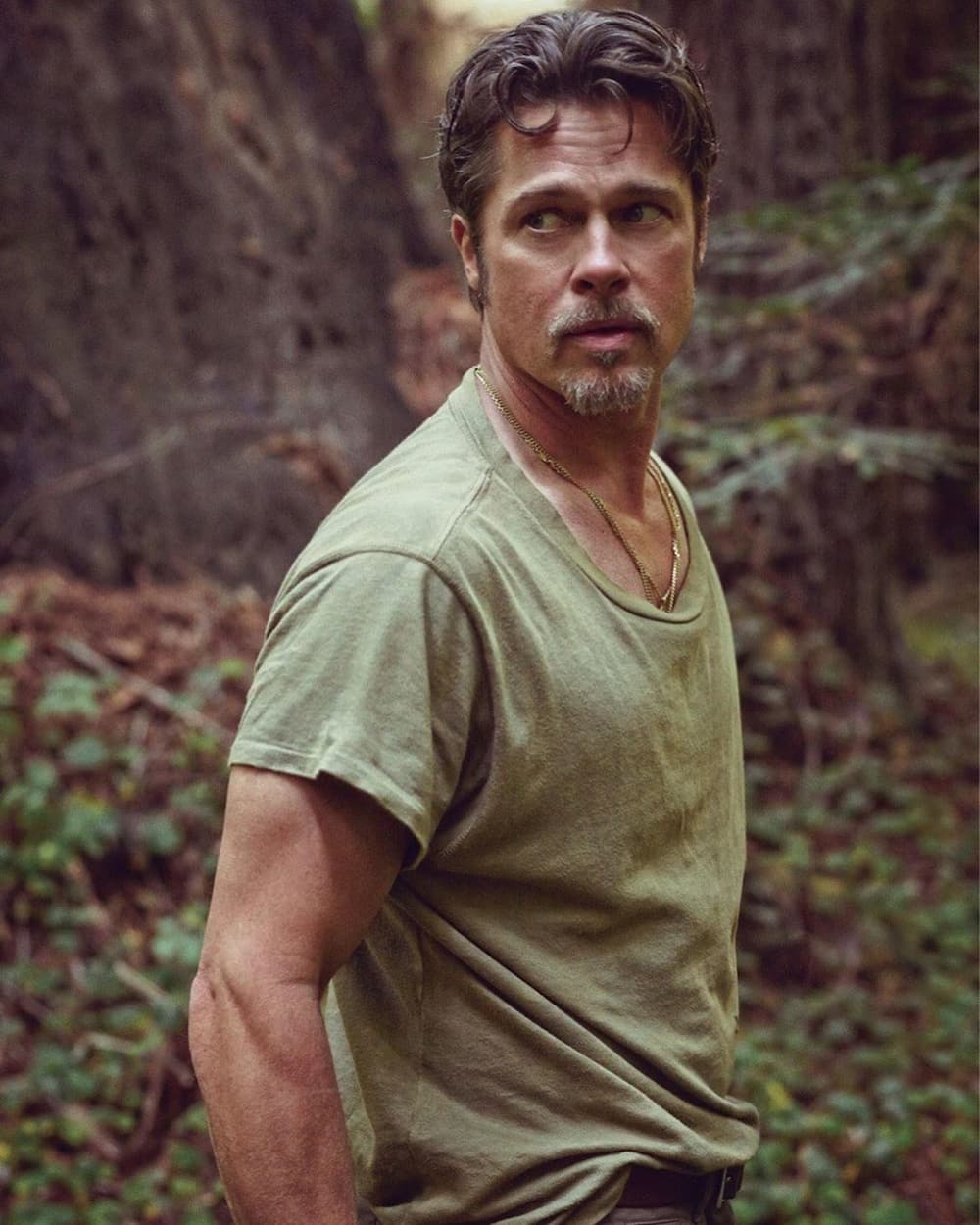 9. Wearing spectacles
It is clear that the stud can rock any outfit anytime. In this photo, he is wearing glasses and a leather jacket.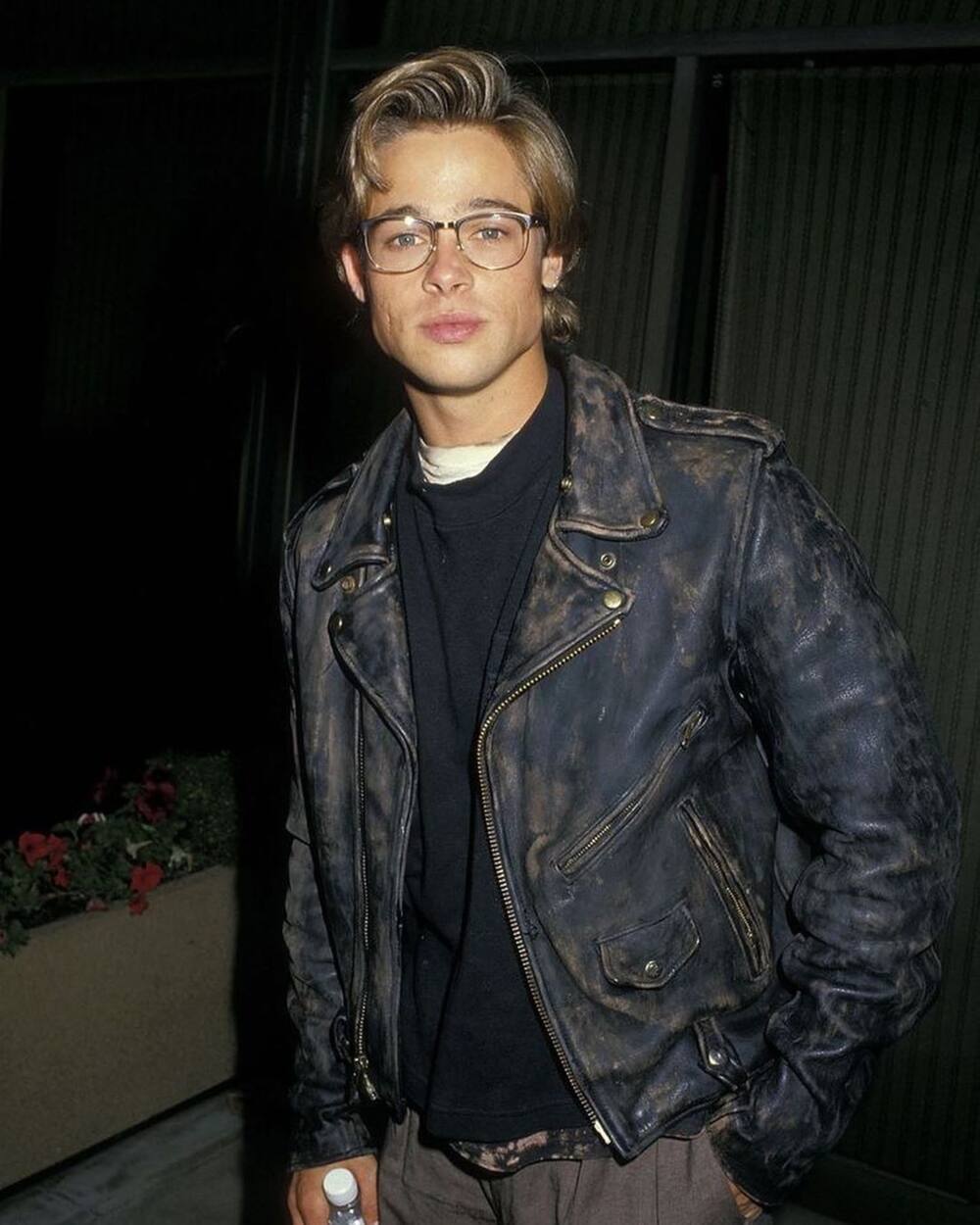 10. A caring daddy
The actor has shown love for his children and has made several appearances with them in public. He is a great father and family man.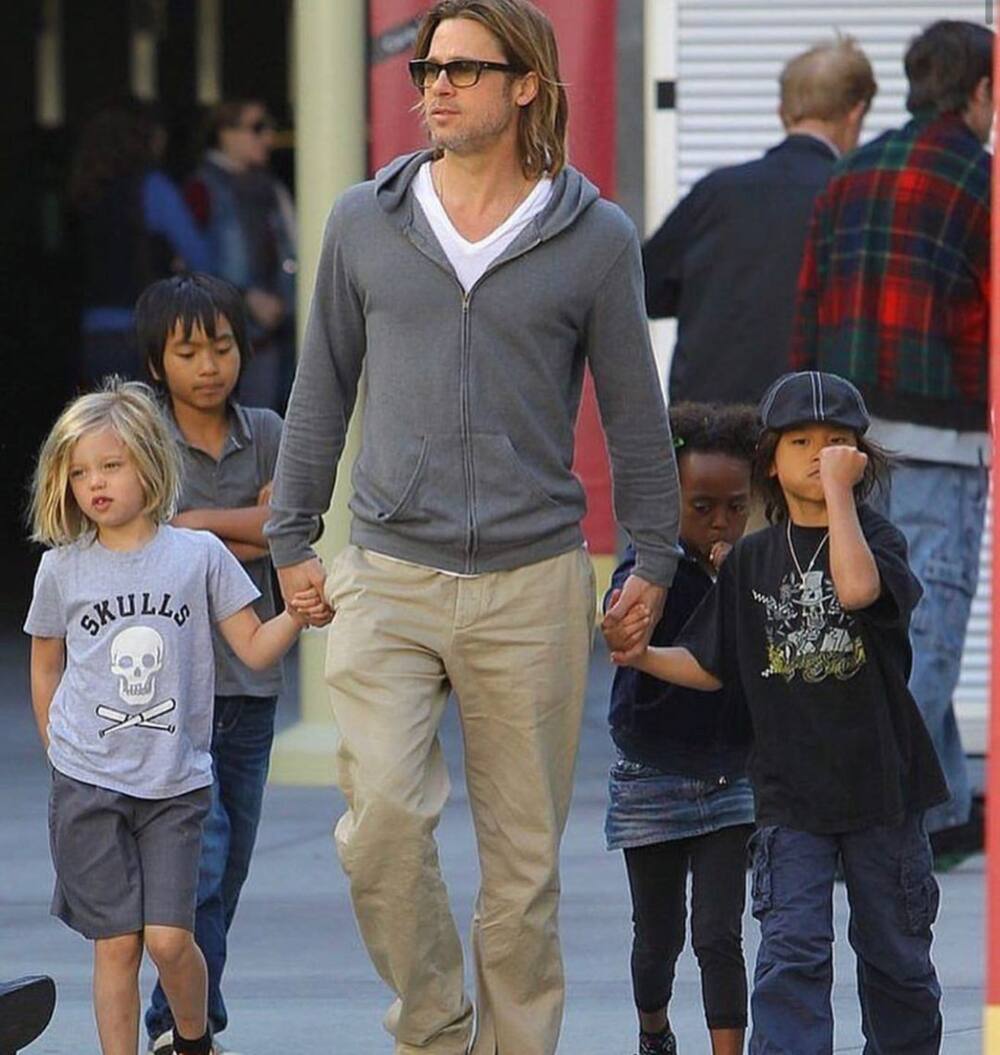 11. The father figure
This photo of the talent makes him look mature and more like a father, which he is.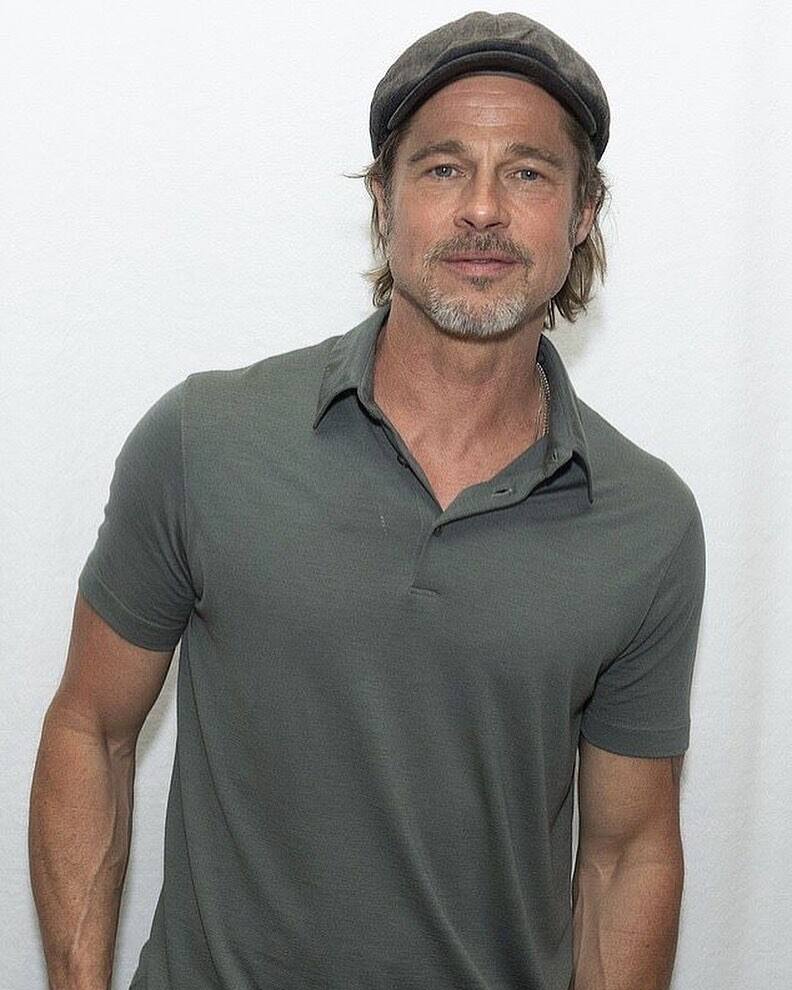 12. At the docks
This picture is one of the favourites for many fans. The stud would make a great sailor and just imagining him on a boat or as the captain of a ship makes the ladies dream about him.
READ ALSO: Kim Kardashian shares photos of family from Stormi's birthday party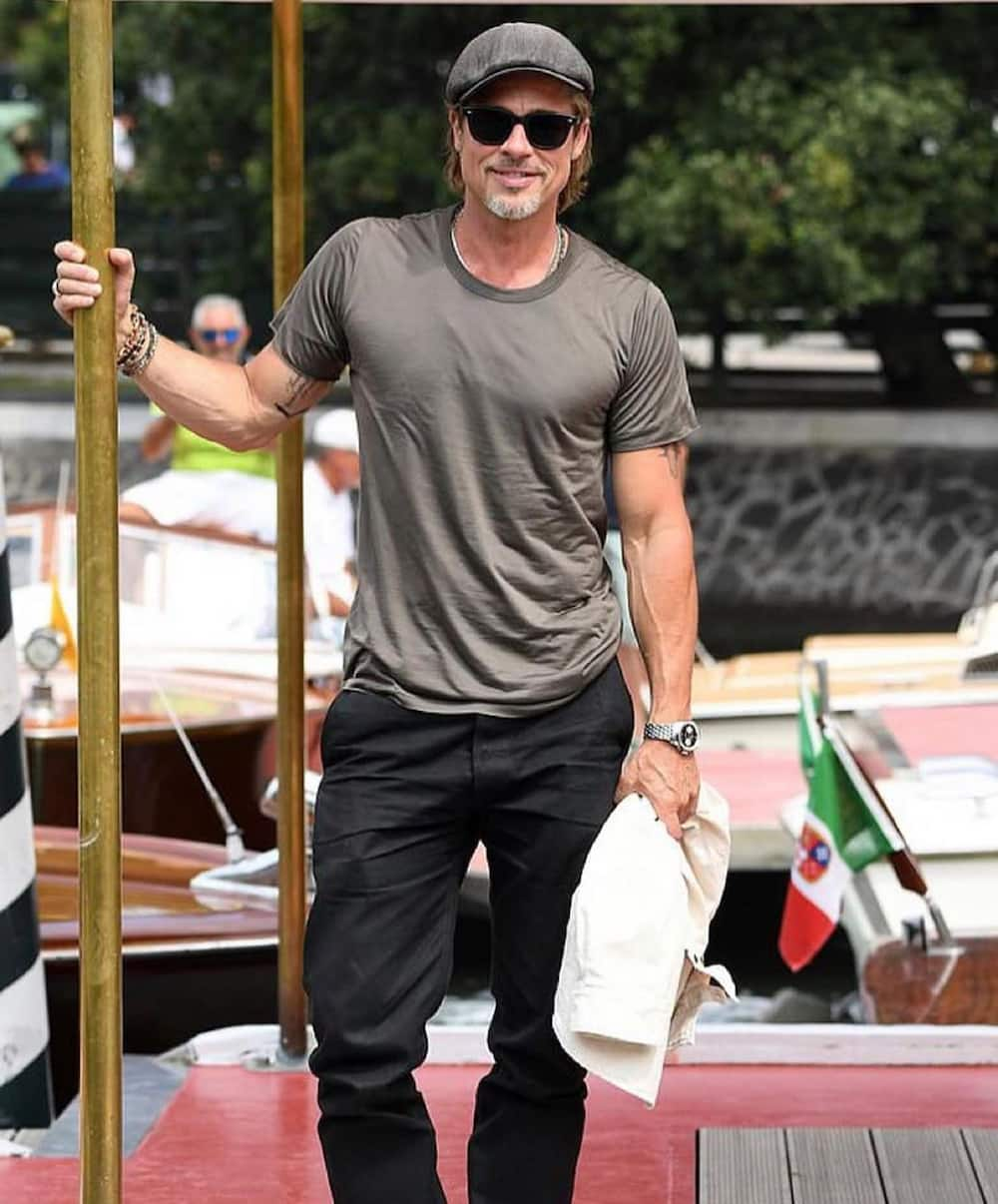 13. In the middle of nowhere
In this picture, the star is in the desert, but he makes this place look like a heaven.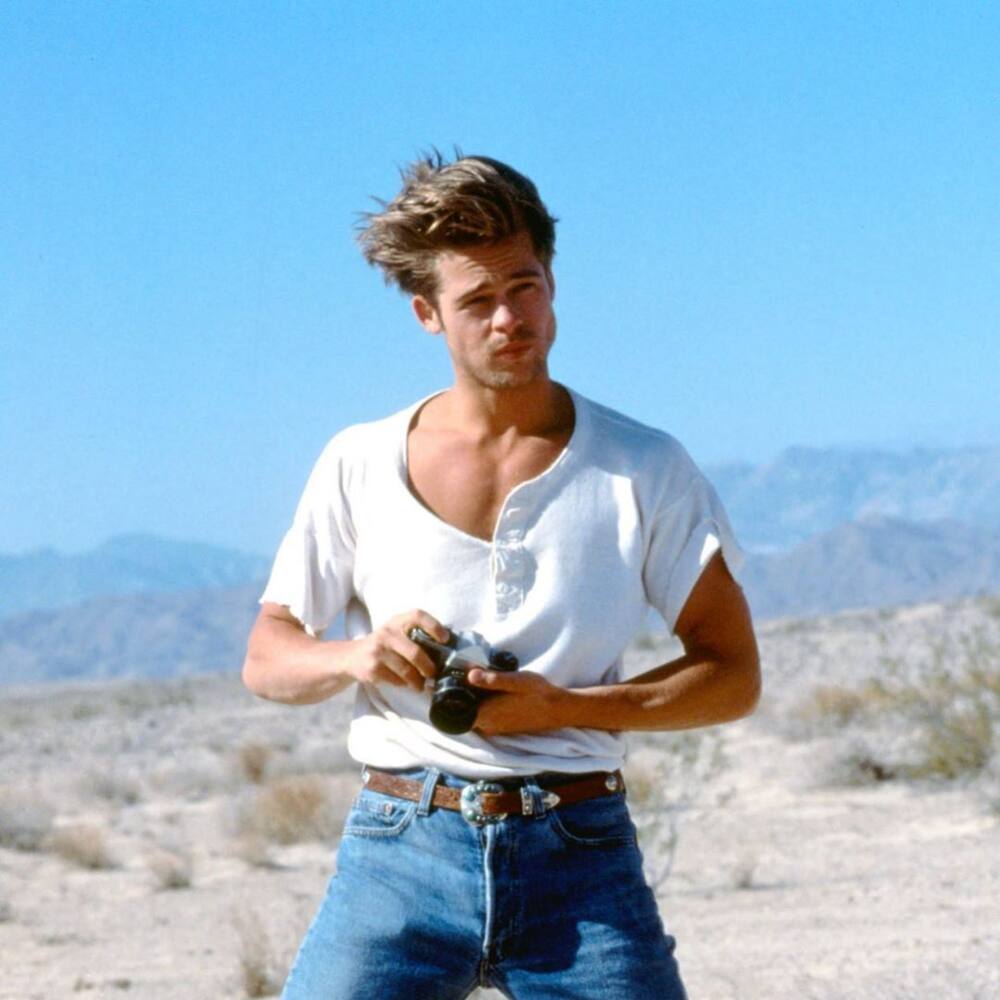 14. A young lad
This photo was taken when the multi-talent was young and free. It is surprising though how much he has changed but still maintained the good looks all these years.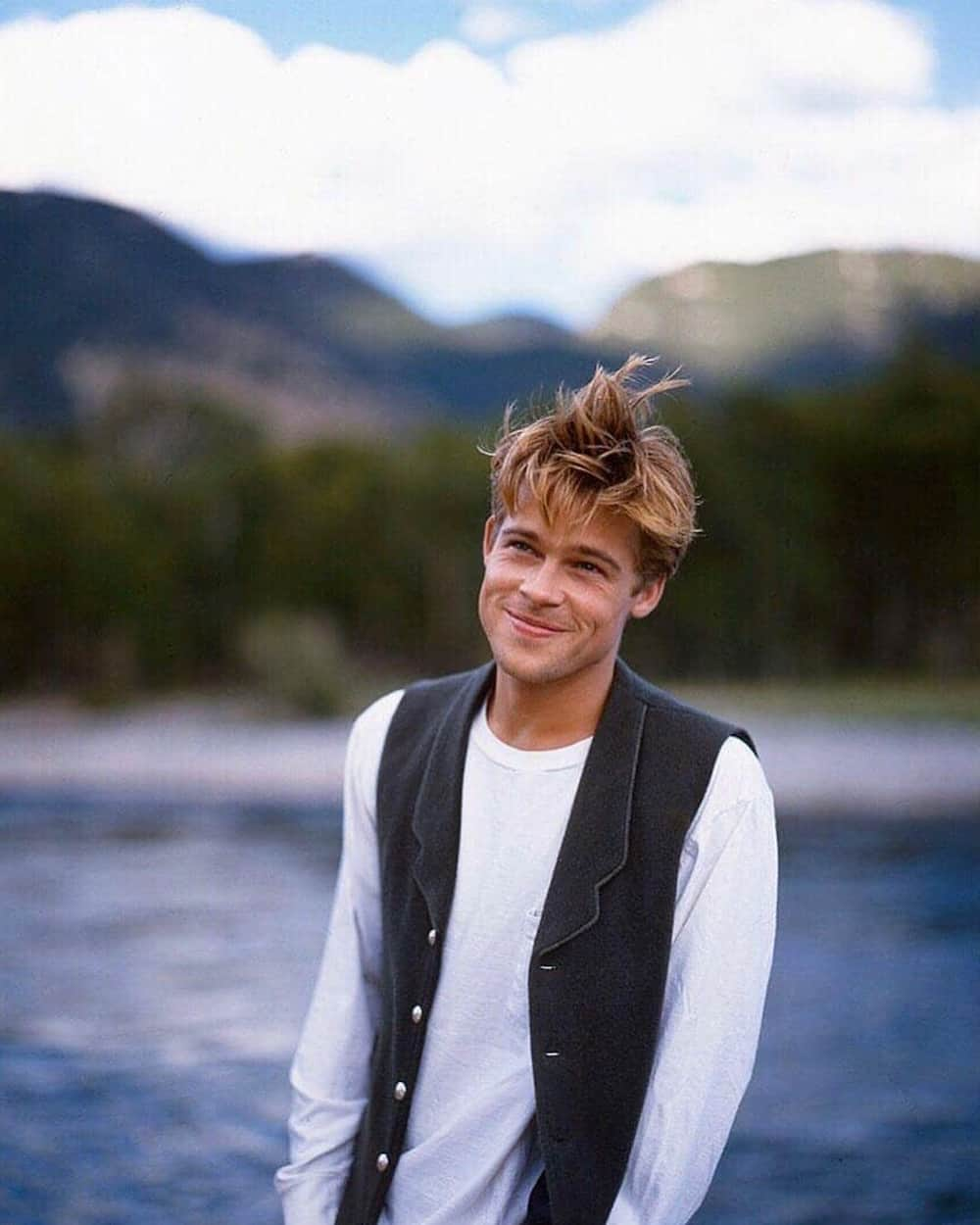 15. The short hair look
Although he looks completely different from when he has long hair, the superstar also looks nice in short hair.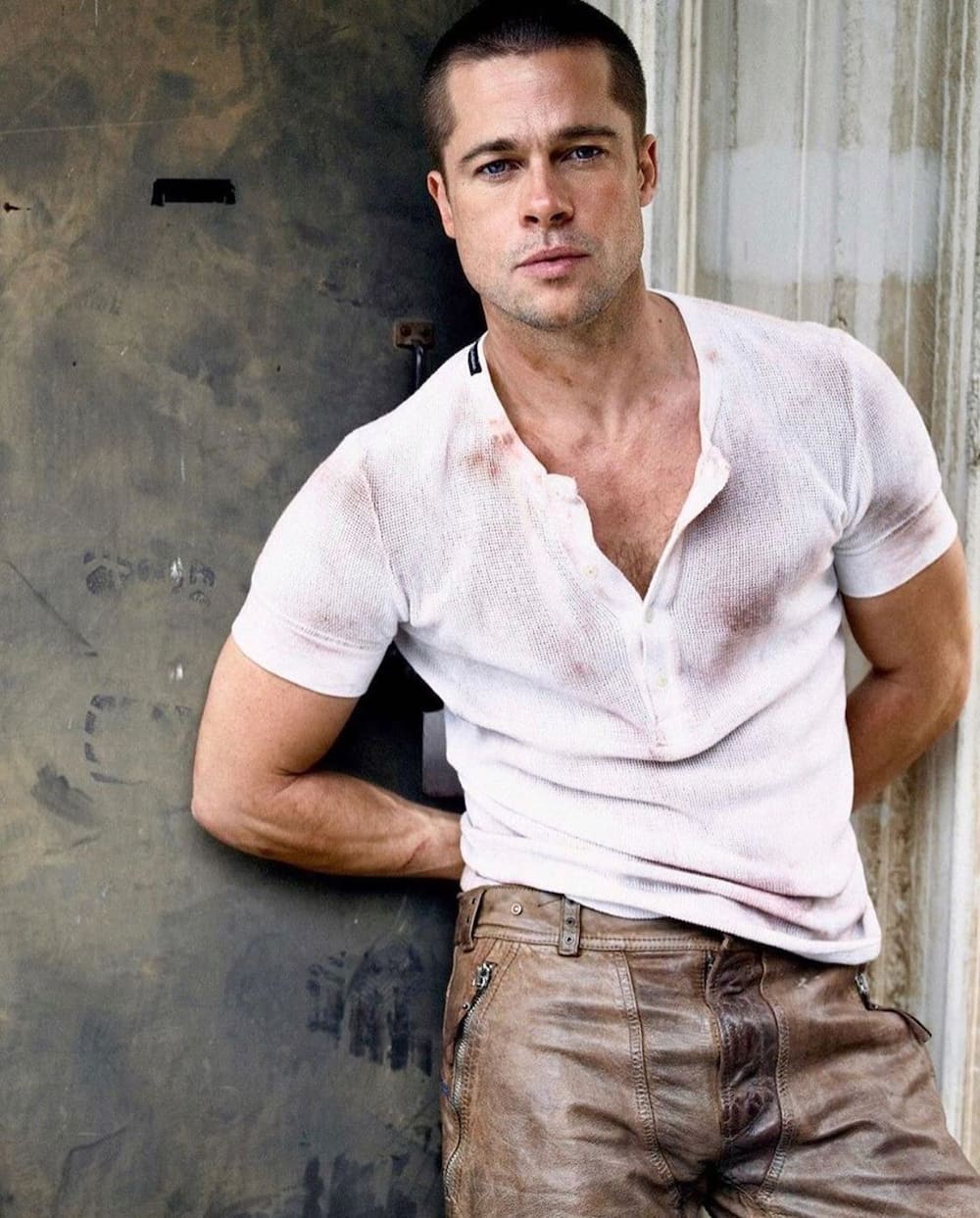 It is no surprise that Brad Pitt hottest photos and moments are popular, for he has the gift of being such a hunk and is guilty of having so many fans. Even at his age, he still has maintained the perfect look and popularity.
READ ALSO:
Beyoncé gifts fans rare look into her personal life, pics of twins
20 must-see photos of Mamlambo from Uzalo slaying in real life
Source: Briefly.co.za