Ronaldinho age, family, career, scandals, awards, net worth, profile
Football can be an unforgiving place, especially when one retires from the sport and their plans do not go as they wished. At one point, you can be topping the headlines for your unbeatable skills, but when you are unable to match the expectations of your fans, distress can be a thud on your shoulders. These words are an illustration of the biography of Ronaldinho.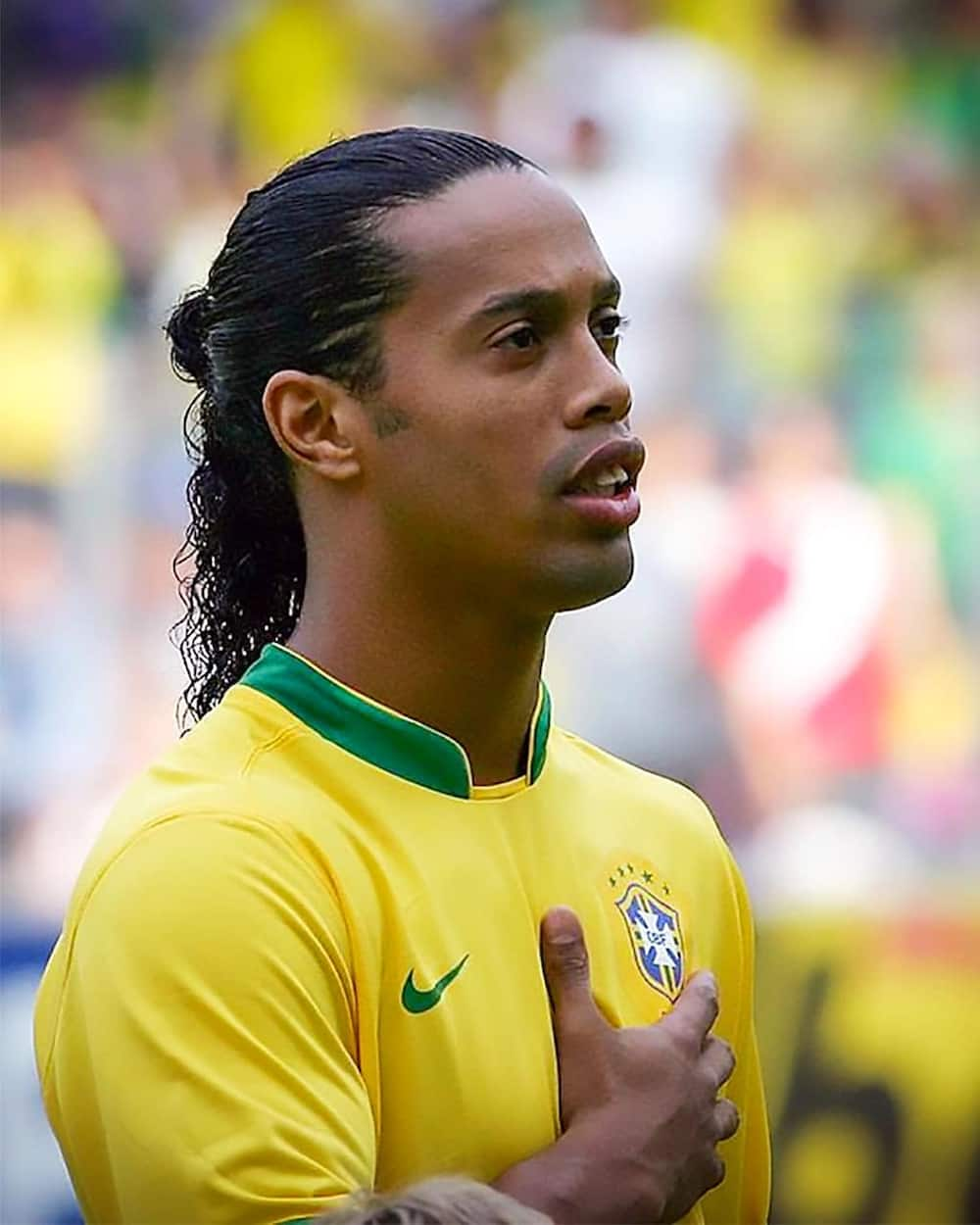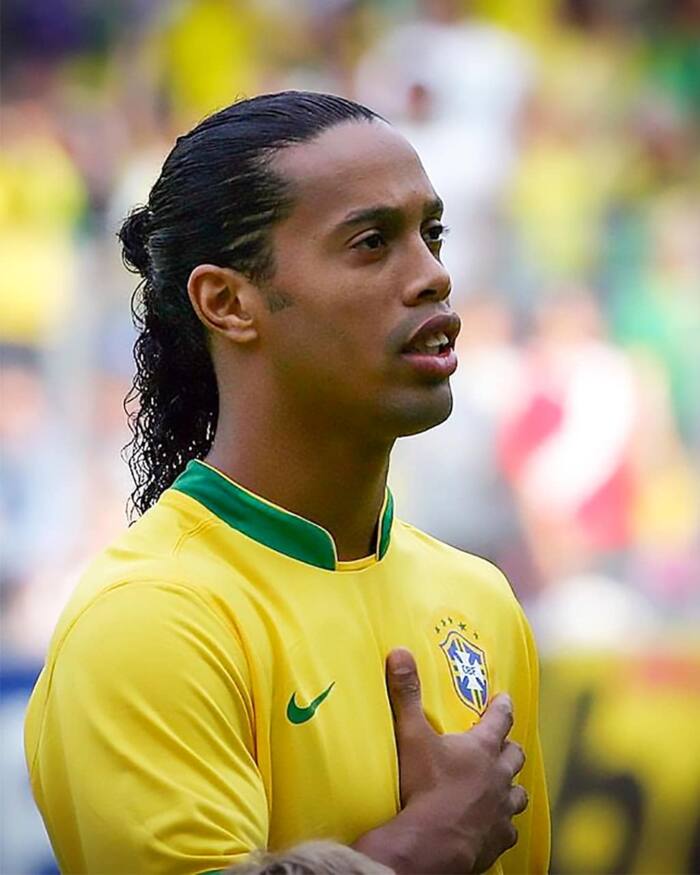 The star had a mesmerising charm when it came to dribbling the ball past his opponents. His skill was nothing short of a work of art, and it earned him a spot in the list of the most talented soccer players in the world. His unmatched skill also made thousands of fans to gravitate towards him. How does it feel to be a star? His biography gives a clearer picture of it.
Ronaldinho Profile summary
Ronaldinho full name: Ronaldo de Assis Moreira
Nickname: Ronaldinho Gaúcho
Age: 39 years
Gender: Male
Place of birth: Porto Alegre, Brazil
Profession: Former football player
Ronaldinho biography
The fame came with a lot of expectations, and within no time, the soccer star's success changed to become nostalgic memories of the giant that he was at one point. Ronaldinho skills became a faded story that described his irreproachable talent. What caused his downfall at the point when the world wore his heart on its sleeves? You might want to find out more.
Ronaldinho age
Ronaldo de Assis Moreira, popularly known as Ronaldinho Gaúcho, was born on 21st March 1980 in Porto Alegre, Brazil. Currently, he is thirty-nine years old. He acquired his nickname from one of his friends, Ronaldo Lima.
Ronaldinho family
He was born to a humble family that was skilled in football. His father was a retired soccer player and his elder brother, Roberto de Assis Moreira, was also a footballer. Throughout his career, his family has been supportive of him, and his brother worked as his agent.
Ronaldinho wife
Who is Ronaldinho married to? In 2002, he met Janina Mendes, and they started dating. Two years later, they announced that they had gotten married and in February 2005, they got their son whom they named João de Assis Moreira, after his late father. A few years later, it was reported that they had split and in 2012, the soccer star declared his will to marry.
Ronaldinho career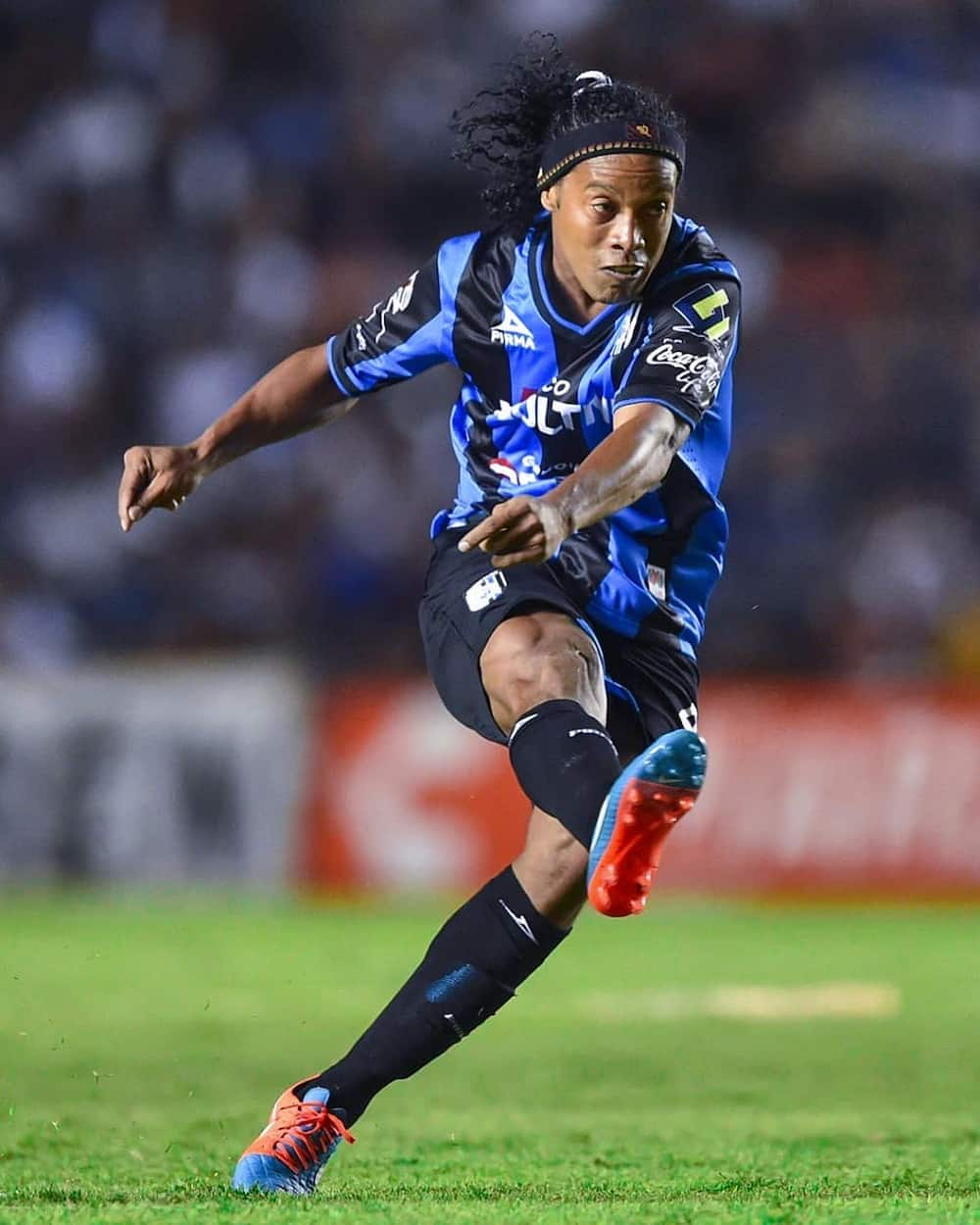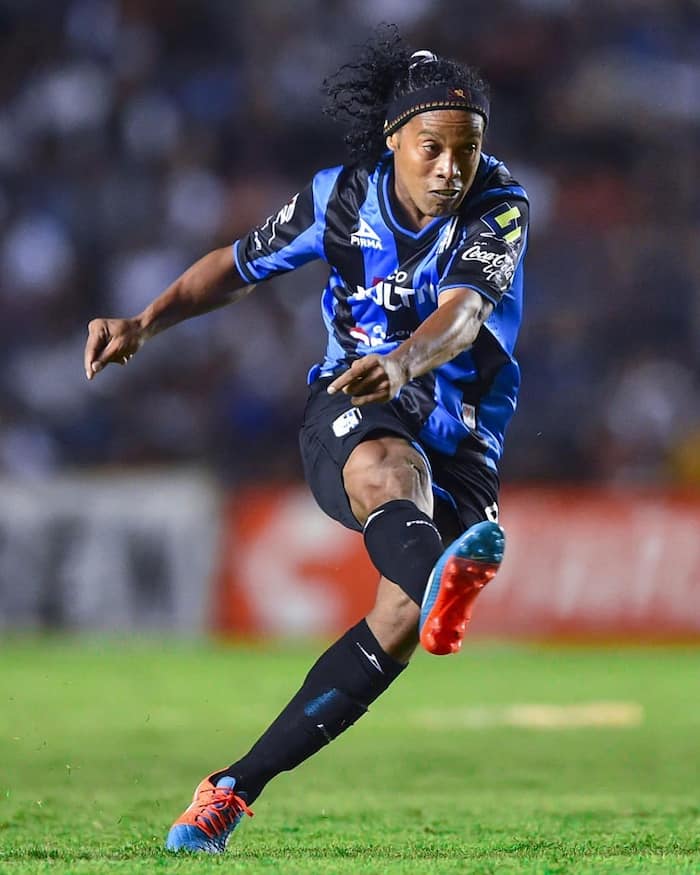 Growing up in a family that was passionate about football influenced his liking for the game, and at the age of seven, he was already sharpening his skill. At the age of thirteen, he scored twenty-three goals during a youth match, and this drew so much attention towards him. He later received a chance at the country's under-17 team where he played an essential role in the team winning the 1997 FIFA Under-17 World Cup. He later joined Grêmio, a famous club in Brazil.
Coining an icon
1999 was a significant year of his tryst with fame as he was part of the Brazilian soccer players in the senior national team during the FIFA Confederations Cup. His notable performance made him get recognized as the best player of the tournament. The following year he received a call up to join Paris Saint-German, an opportunity that set the pace for more international deals.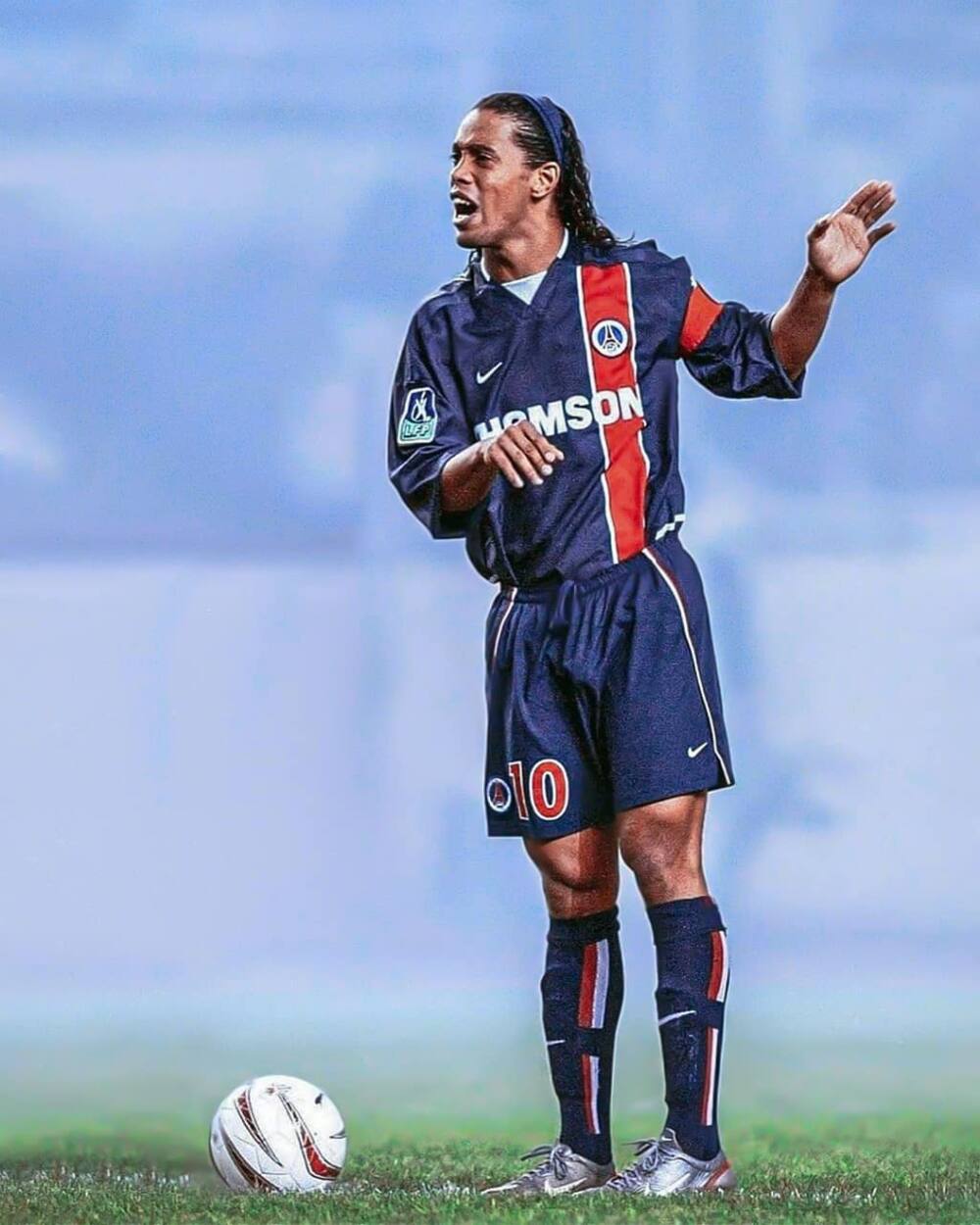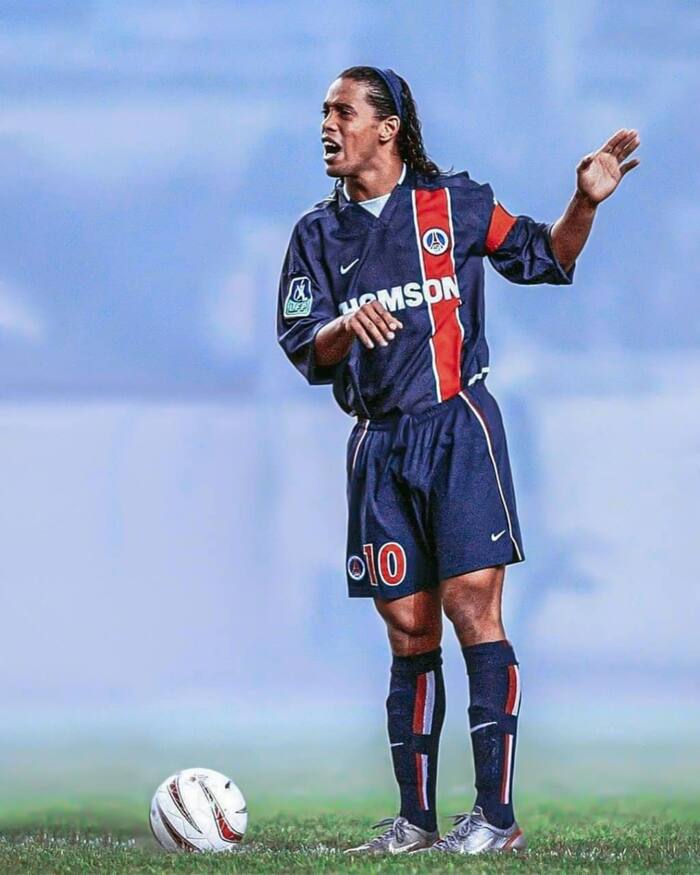 After two years of playing for the team, he landed an opportunity in the club that he had always dreamt of, Barcelona. His stay in the club helped him in morphing into an admired icon internationally and was better known for Ronaldinho number 10 jersey. He also scaled the highest pedestal as he led the team in winning some of the competitive titles like the UEFA Champions League.
The fall from grace
Despite the lucrative career that had seen him get to the peaks of success, there was a dark side of Ronaldinho that played a significant role in his fall from grace. His penchant for late-night parties paused as a threat to his career. His physical condition deteriorated, and he got so consumed with the lifestyle that he started missing training. As per the usual, his career also suffered the loss. He would be on the bench on most matches instead of being on the pitch.
2008 marked the end to Ronaldinho Barcelona contract, and he transferred to AC Milan. There, his situation did not get better. There was a downfall in his career, and at one point, the coach described his physical condition as 'precarious.' After a turbulent two years in AC Milan, he returned to Brazil and joined Flamengo for one year after which he joined Atlético Mineiro, another club in the country.
In 2014, he joined Querétaro, a Mexican team, where he played for one year after which he returned to Fluminense FC and played for two months. It is during this time that he admitted that he could not be as productive as his first years in football.
The end of of the career of the once best player worldwide
In January 2018, the talented attacking midfielder and dribbler announced through his brother that he was retiring from football. He, however, promised to start something big in the country and let it spread to other continents.
Ronaldinho awards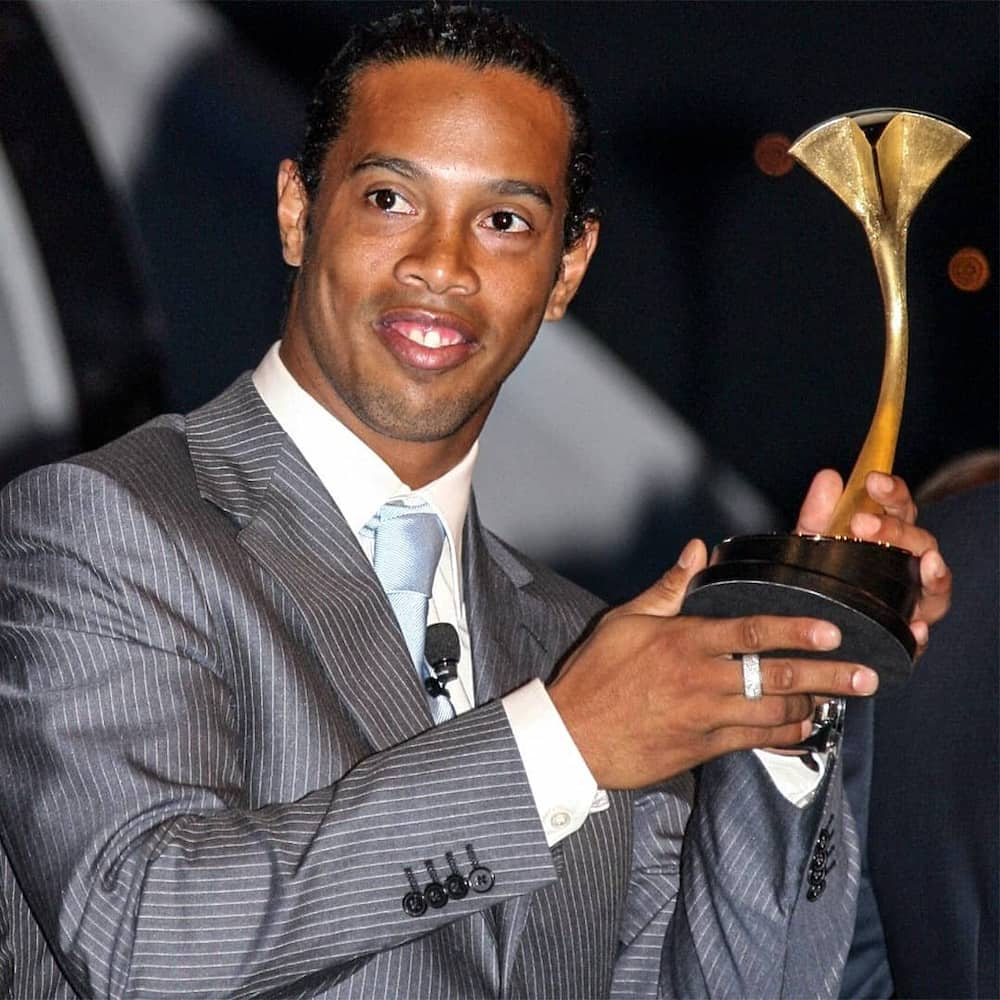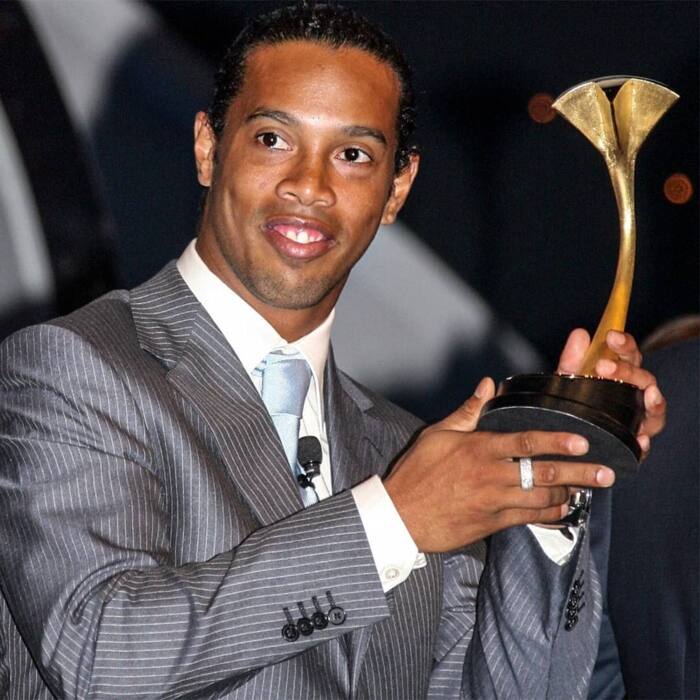 Apart from his admirable stats which were the talk of the football scene, the talented star whose dribbling skill was unparalleled got some of the most coveted awards like:
FIFA Confederations Cup Golden Shoe in 1999
FIFA Confederations Cup Golden Ball in 1999
Ligue 1 Goal of The Year in 2003
FIFA World Player of the Year in 2004 and 2005
FIFA Confederations Cup Bronze Ball in 2005
UEFA Club Forward of the Year in 2004 and 2005
FIFPro World Player of the Year in 2005 and 2006
UEFA Club Footballer of the Year in 2005 and 2006
FIFA World Player of the Year Bronze award in 2006
FIFA Club World Cup Bronze Ball in 2006
Golden Foot in 2009
Campeonato Brasileiro Série A top assist provider in 2012
Campeonato Brasileiro Série A Best Fan's Player in 2012
South American Footballer of the Year in 2013
Copa Libertadores top assist provider in 2012 and 2013
READ ALSO: Ronaldinho in prison after trying to enter Paraguay with fake passport
Ronaldinho net worth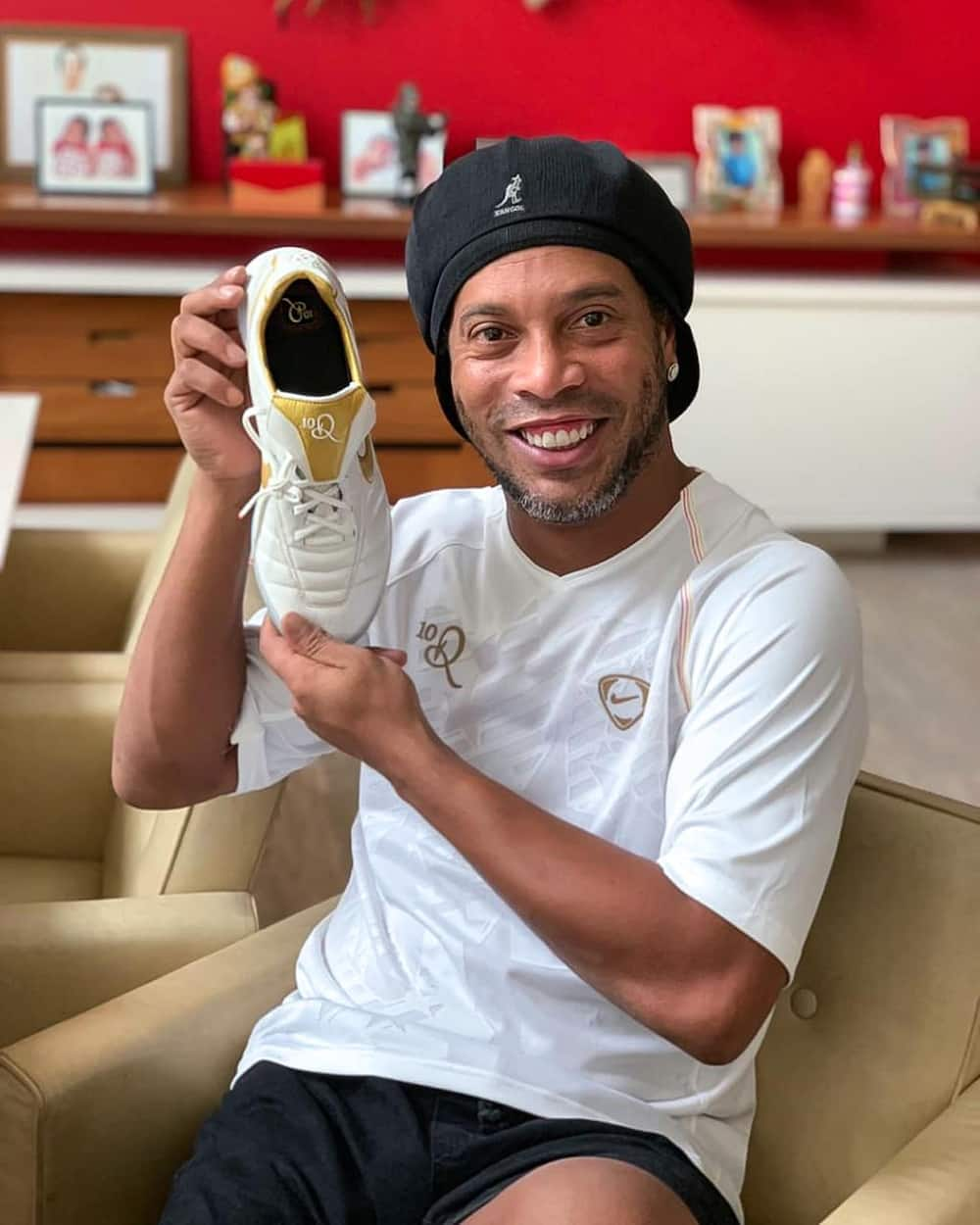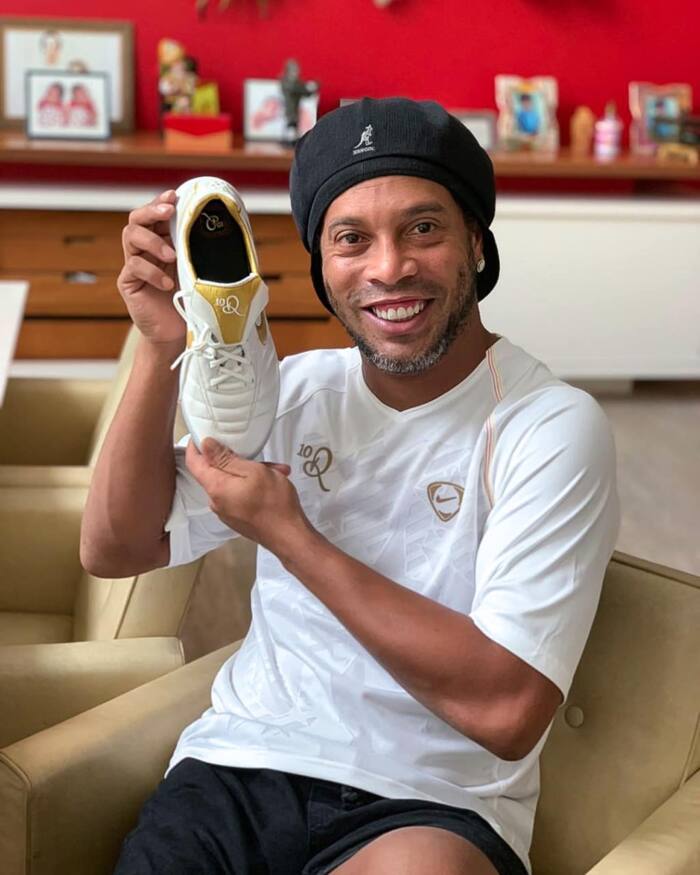 According to Celebrity Net Worth, his net worth is $90 million.
Ronaldinho scandals
On 6th March 2020, Ronaldinho and his brother Roberto were arrested on allegations of entering Paraguay using fake passports. They have since then been held at the pre-detention centre in Asuncion.
On 10th March 2020, sources working in close association with the two brothers stated that the defence team was trying to secure a court hearing with the hope of their release. Later that day, the court rejected his request for conditional release siting the seriousness in the case. The judge also claimed that more evidence had been found on the parties who had facilitated the crime.
Ronaldinho displayed his honed talent during the early years of his career. He set the pace for most upcoming soccer players and most of the international clubs eyed him. His downfall came at a time when the football scene adored him. His biography is proof that talent can get you to the highest pedestal of a career, but it takes discipline to sustain your stay at the top.
READ ALSO:
Gianluigi Buffon tops list of the most-loved footballers in history
Cristiano Ronaldo named highest earner on Instagram for 2019
Ronaldo beats Messi and Beckham as highest earner on Instagram
Lionel Messi ranks ahead of Ronaldo in 21st century top 100 players
Source: Briefly.co.za