Faf du Plessis is a veteran South African cricket player with amazing right-handed batsman skills and a right leg-spin bowler. Since his early years in cricket, Faf played in the middle order and batsman position. He is a world record holder of the highest ODI century honour in all three formats of cricket. This year he stepped down as the T20I series captain after years of playing for the Fap Titans and other various leagues.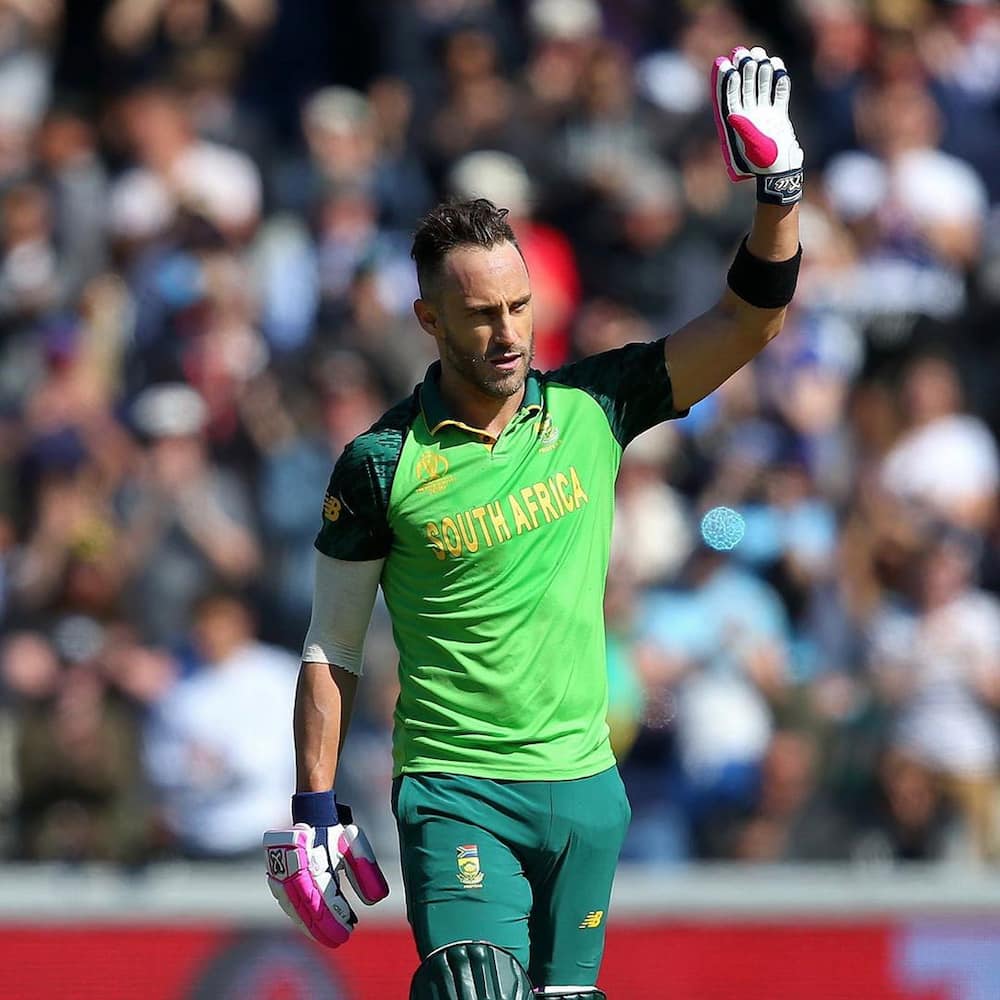 He played majorly for the South African team since 2008 until recently when he announced that he would be retiring from tests cricket and embarking on coaching and inspiring younger players. The news about his retirement left his fans in limbo. He has a remarkable cricket career, being the most talented and steady player in South Africa's national team. He is highly sought after and receives endorsements from international leagues.
Faf du Plessis profile summary
Full name: Francois Du Plessis
Year of birth: 1984
Age: 35
Height: 1.8m
Marital status: Married
Gender: Male
Profession: Cricket player
Position: Batting order
Faf du Plessis Instagram: @fafdup
Faf du Plessis early life and career
He is popularly known as Faf. He was born Francois du Plessis in Pretoria, South Africa, to his parents. His father Francois was a former player for the Northern Transvaal team. His mother was a housewife. He took after his father in the cricket arena, eventually emerging as future great for his country.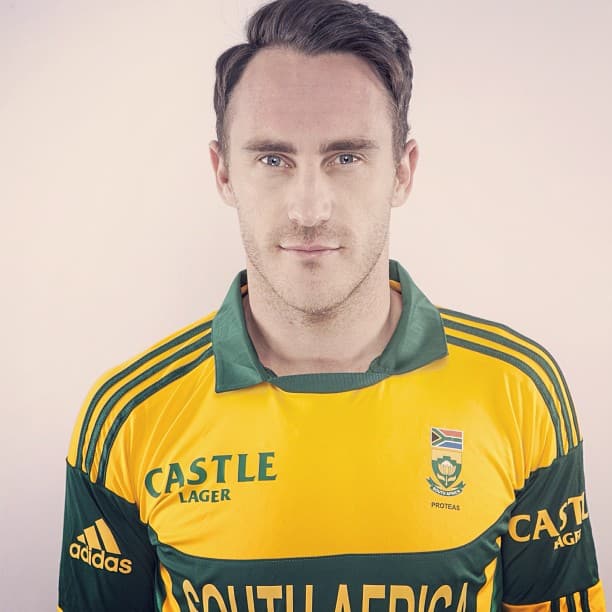 He studied in African high school for boys in Pretoria together with teammates AB de Villiers and Heino Kuhn, who turned out to be phenomenal cricket players. He attended the University of Pretoria for further studies before going out to become a professional cricket player.
Faf du Plessis family
He is a married man with one daughter named Amelie. Faf du Plessis wife is lovely Imari Visser, a photographer and marketing assistant in a cosmetics company. He met his wife in the game as she also loves cricket.
Faf du Plessis baby
The couple was blessed with a baby daughter in 2017. You can find a lot of pictures of Faf du Plessis child is on his Instagram page. He is never shy of showing his baby as well as his wife on social media.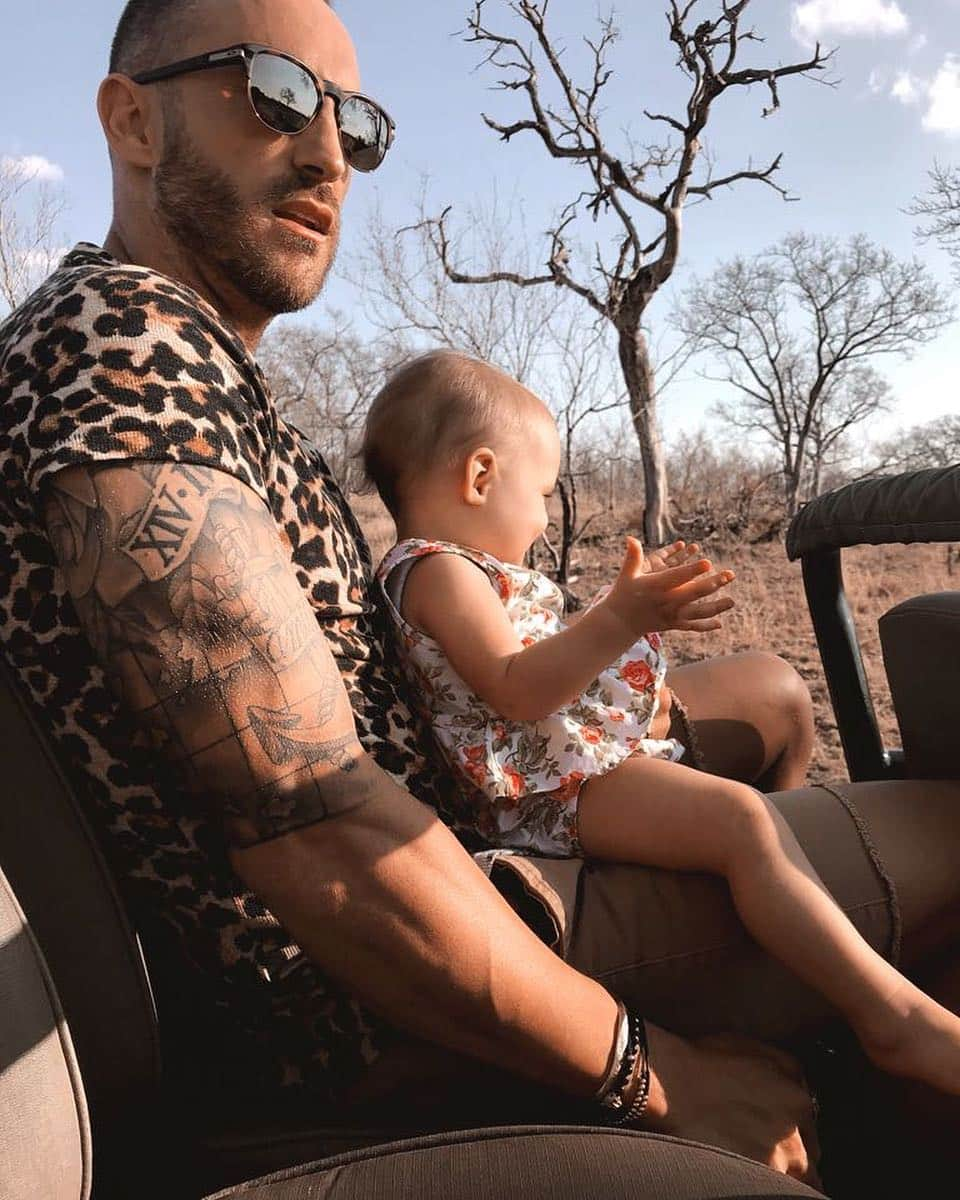 What are Faf du Plessis stats?
Like other players before him, Plessis started out rough in the beginning. He wanted to play for England before immigration rules stopped him. Refusing to give up, in 2010, he joined the Fap Titans, where he made high scores, including three ODI centuries that attracted the interest of influential cricket people.
In 2011, du Plessis made his debut in a country match against India, where he made 60 runs and was picked for the World Cup team. In 2012, he helped score against Australia by achieving a half-century and century in subsequent innings. This feat earned him a Man of the Match award.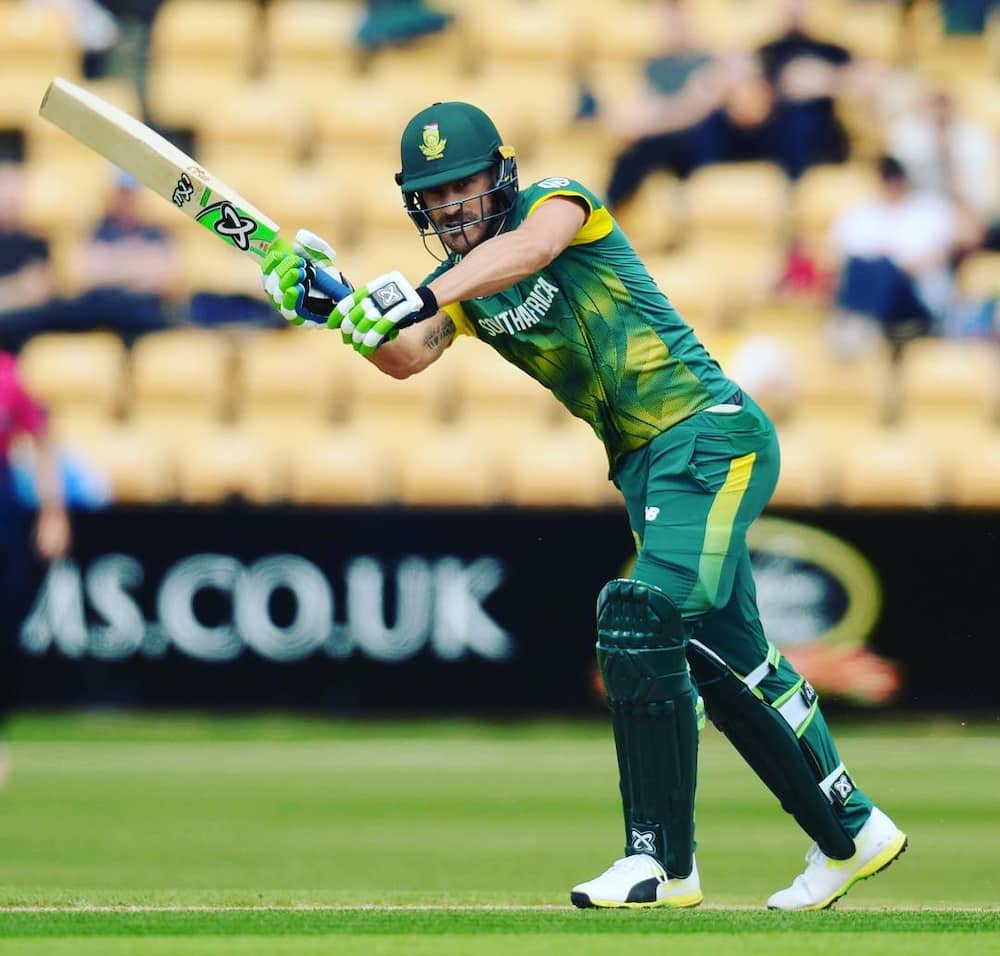 He later went on to become captain for the T20's in 2012 after showing a winning streak over the years in cricket. He is the pioneer international cricket player to have attained a century in a night and day test match. The record has elevated his world cricket scores.
Faf du Plessis record
He holds numerous records in the highest number of runs in South Africa's cricket history. In 2014, he made 327 runs against Australia. He has played 108 innings in cricket without achieving zero more than any other player in cricket history. He also scored 185 runs in a day's match toppling Sri Lanka.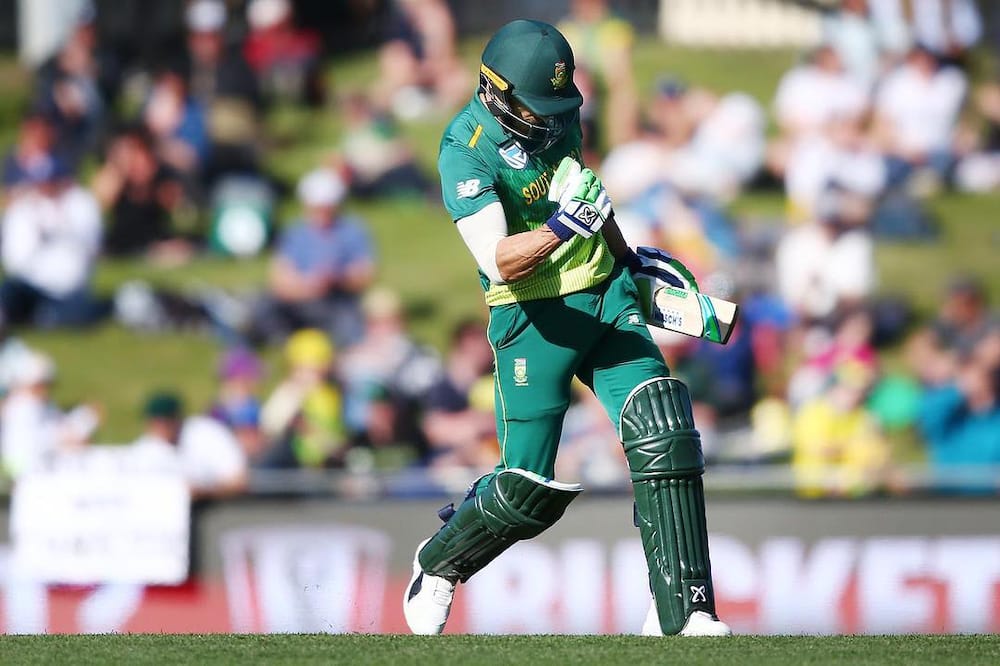 What is Faf du Plessis salary?
He earns a salary of one million dollars as a captain and South African cricket player. He is one of the richest cricket players in South Africa.
Faf du Plessis net worth
His net worth is 14 million dollars from playing international cricket in various countries as well as brand endorsements.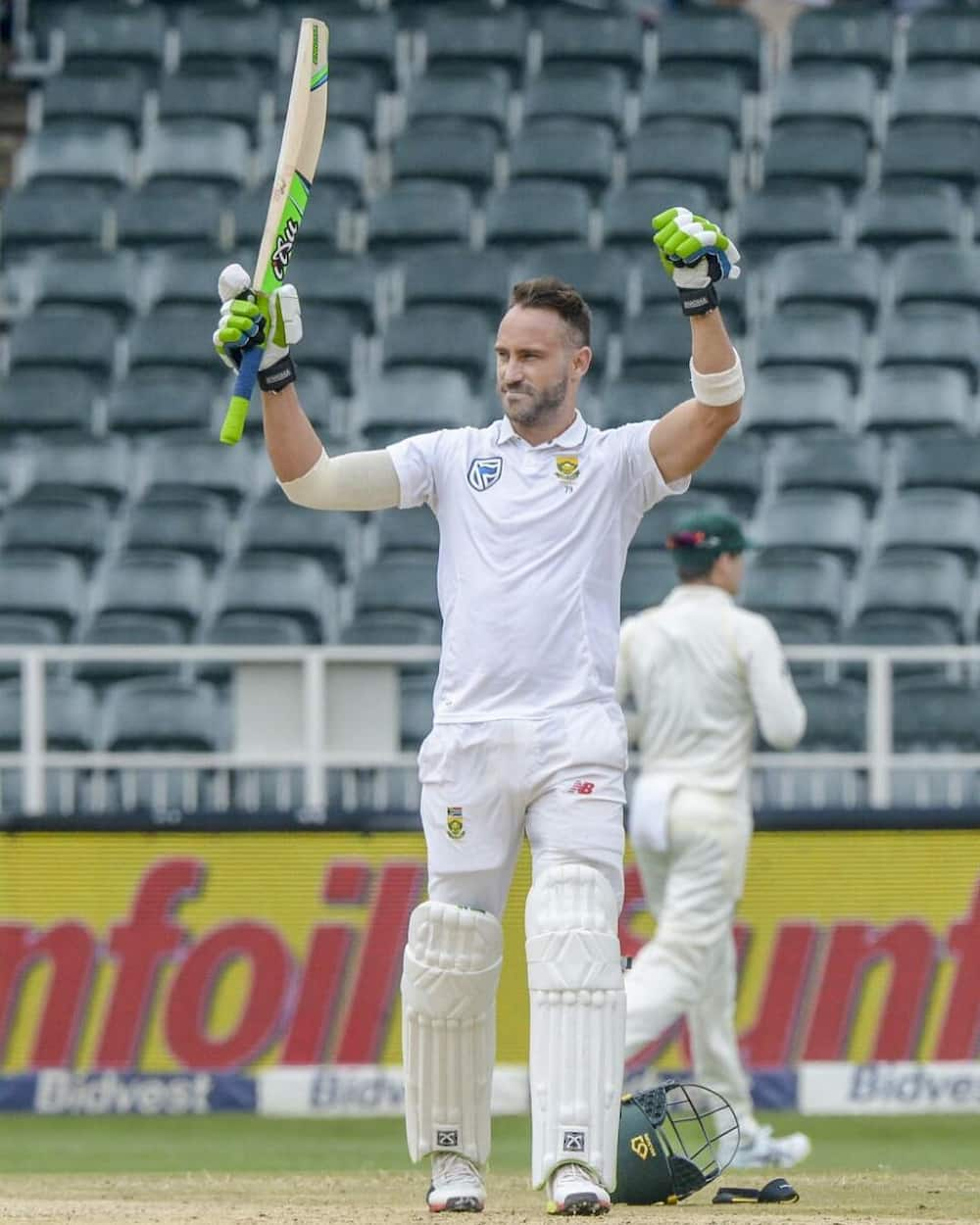 Jacques du Preez is a South African lawyer in Port Elizabeth, South Africa, and is not related to Faf du Plessis. Neither is he related to Tim du Plessis, who is a South African celebrity in the news industry.
Faf du Plessis has won acclaim in South Africa due to his batsman skills. He has scored a record-breaking ODI century in cricket more than any other international player. He hopes to keep inspiring South Africa's younger generation as he begins work as a senior player and captain. He is looking forward to supporting current players like Quinto de Kork and the entire South African team.
READ ALSO:
SA welcomes Faf du Plessis as SA's ODI captain
New coach Ottis Gibson has big plans for the Proteas